GLOWING SKIN SUGAR BODY SCRUB
6 OZ JAR
Made with
Rich Natural Ingredients

Paraben Free Professional Grade Formula

FRAGRANCE: Butt Naked

The tantalizing base note medley of granny smith apples and honeydew melon, middle notes of strawberries and pears, with hints of spice.

Treat skin to a wonderfully smooth feel with this luxurious, non-irritating blend of pure cane sugar crystals and skin-softening Safflower Oil.

We all know that body scrubs are great for all over body cleansing, exfoliation and for promoting circulation. Our Glowing Skin Sugar Scrub will refine your skins texture and soften in one easy step. It is formulated to gently slough away dull cells, rinse clean and give your skin a soft, sensual glow.
You will wonder how you lived without it!
Read On...

Why Sugar ? Salts scrubs are great and have their own benefits but what can be more fun than a Sugar Scrub. Besides the fact that sugar cane crystals are great for gentle exfoliation. It kinda puts the fun back into the task of maintaining healthy radiant skin.

Sugar on the skin is an emollient, a mild emulsifier and a humectant which helps soften and soothe the skin. It is often used to correct dryness and scaling. The sugar grains used in our formula easily dissolve on the skin while providing excellent exfoliation properties.

Sugar is not the only great ingredient in the base

High Oleic Safflower Oil : This high quality oil has a higher percentage of monounsaturated fatty acids. 76% as opposed to 13% in regular safflower oil. We prefer to use it because it is less susceptible to oxidation which means it exhibits extended shelf life without requiring chemical modifications. High Oleic Safflower Oil is also produced from plants using traditional methods and not through the use of biotechnology. All in all we keep it close to nature. It is considered a non comedogenic raw ingredient, which means it will not clog your pores.

We have also added some Vitamin E which is a antioxidant often used in anti aging products, it helps maintain healthy skin.

Can It Get better than that? Oh yes it can!
We made it Paraben Free!

To Use – Scoop a bit of the scrub into your hand, apply to damp skin, gently rub in a circular motion and rinse.

INGREDIENTS: Sugar- Raw sugar, considered an emollient which helps soften and sooth skin. Has a hydrating effect by reducing moisture evaporation from the skin surface. The grain used easily dissolves on the skin while providing excellent exfoliation properties.
High Oleic Safflower Oil- Contains a higher amount of monounsaturated fatty acids - 76% as opposed to 13% compared to regular safflower oil. This makes it less susceptible to oxidation. It is produced from plant sources through traditional methods. It is considered to be hydrating to the skin and non comedogenic.
Polysorbate 80- Non ionic detergent & emulsifier derived from sorbitol and oleic acid.
Tocopherol (Vitamin E) -Antioxidant, anti aging properties, helps keep skin healthy.
Silica- Used as carrier for emollients, helps improve feel on skin.
Phenoxyethanol -Rose Ester Preservative with low sensitizing factor.
Learn more about the shop and process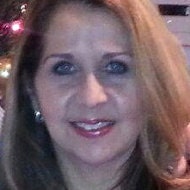 Ana
Butt Naked Scented-Glowing Skin Sugar Body Scrub-6 oz
---
Listed on May 9, 2012
24 views