These are gorgeous, made from dark rich appetite stone, sea shell beads and sterling silver. They are beautiful. I was inspired by an old story my grandmother used to tell me. She used to tell me about a mermaid off Cape Cod, every spring she would weep in her joy that all the people would be returning to the sea shore. She was happy she would no longer be alone. These would be great for a beach wedding. These earrings work for any occasion though. They are really beautiful. Long and full and they dangle. The price as delicious as the design.
I have been traveling the world for about half of my lifetime now. But my home is by the sea. It is coastal New England. Not a day goes by when I am in Scandinavia, or Great Britain, Or Austria, or any other location that I have spent time, that I don't yearn for the ocean shore. Just the smell of the ocean.... If I could just smell that here. At home, I find I can tell the weather and pretty much everything else by just watching the sea gulls. I know even which of my neighbors is in a bad mood from watching those birds and where they choose to land. When a storm is coming, it is obvious because they leave and they head inland. Often quickly. Austria, is in the center of Europe, between western Europe and eastern Europe.... The most beautiful sound to my ears is the sound of gulls screaming. Here I never hear them. And so, I make art sometimes that reminds me of home and the coast that I long to see again. Some days it is difficult to always be a stranger in a strange land. But each new strange land is a wonder. I don't think that I would know anymore how to stop wandering the world.... So my little coastal dream of home will find it's way into my art every now and again.
We are still just getting started, so please, keep checking back for new bits of awesome.
http://www.etsy.com/shop/CafePrimrose
Come like me on Facebook: http://www.facebook.com/?ref=home#!/CafePrimrose
You can find our food, fun, craft, travel, design and lifestyle blog at www.cafeprimrose.com
Twitter: https://twitter.com/#!/CafePrimrose
Thank you so much for stopping by our Etsy shop and taking a look around
Learn more about their shop and process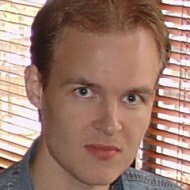 Antti Gynther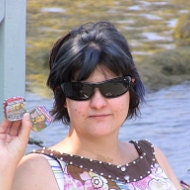 Amanda Gynther