This item sold on September 30, 2012.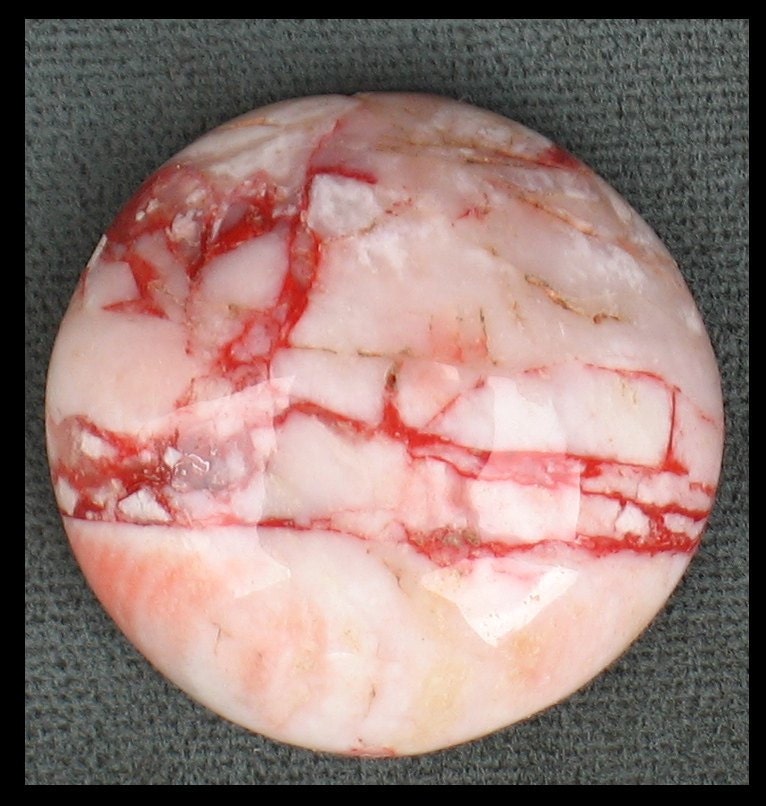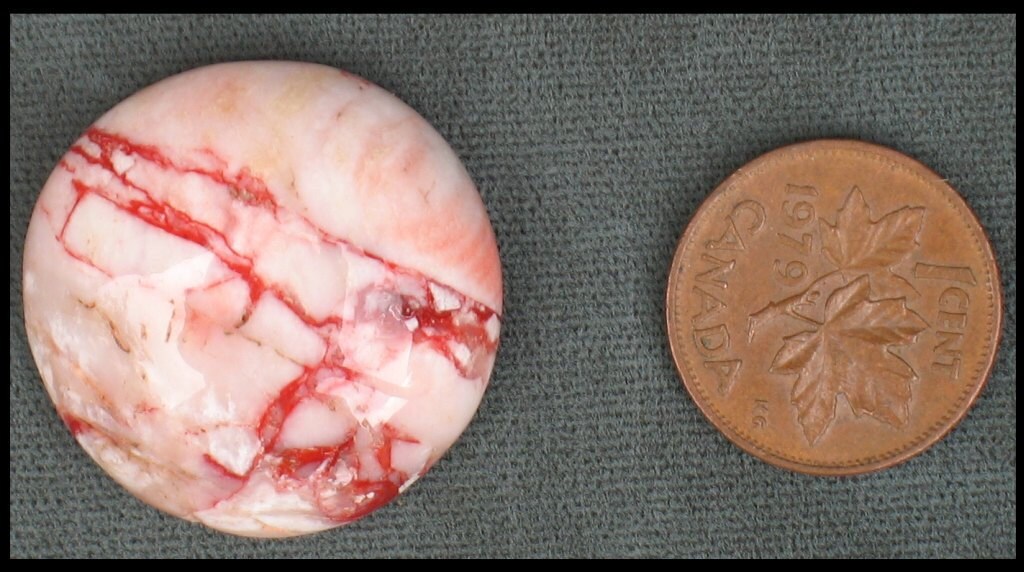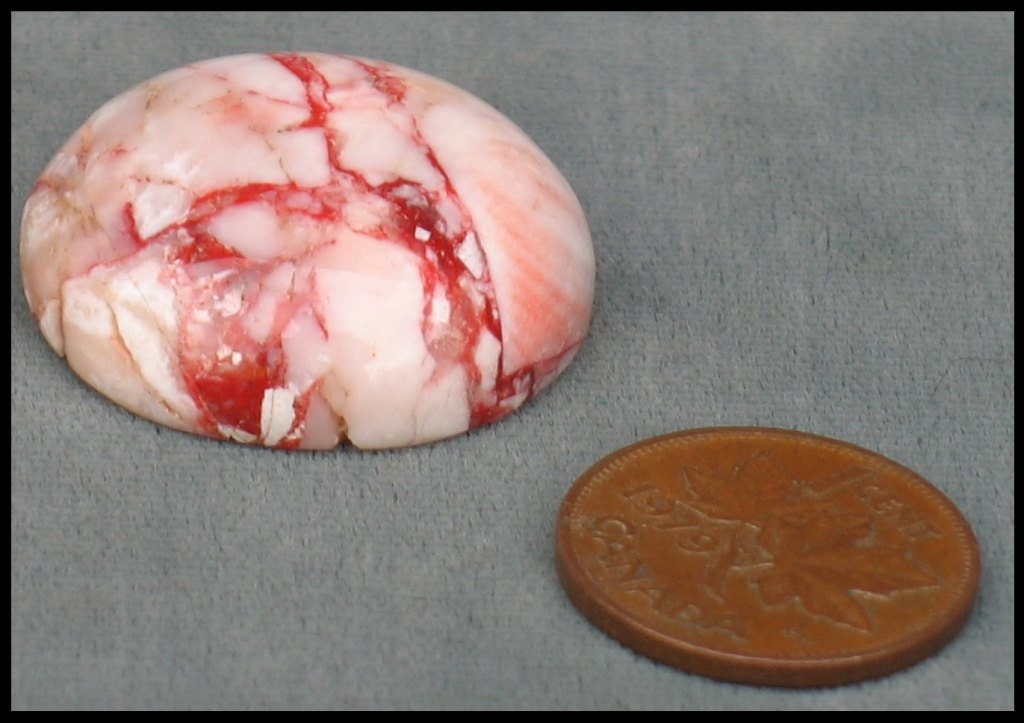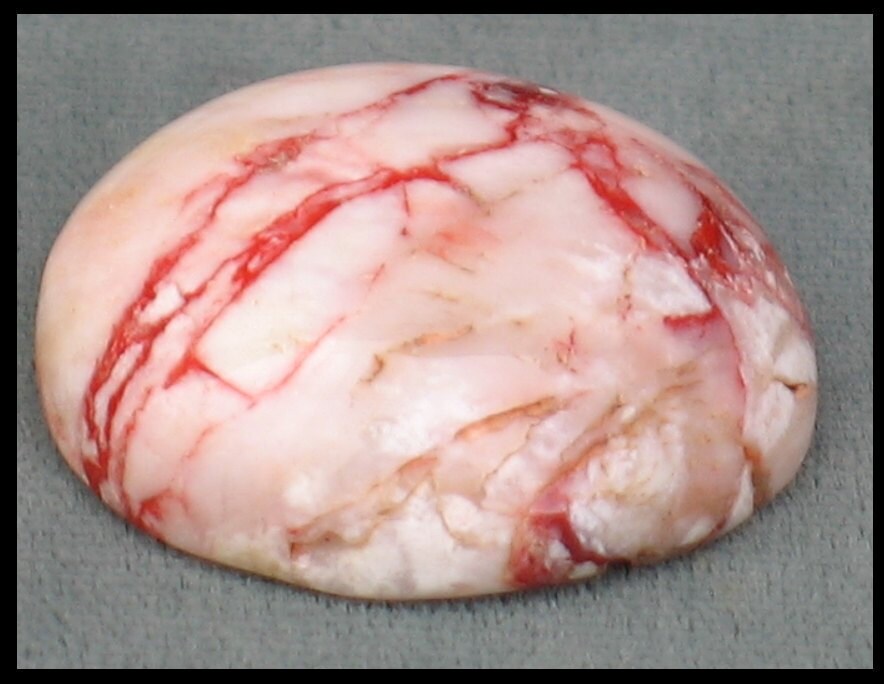 This is an opalite cinnibar cabochon. It is about 27mm round but about a mm off round.
I have taken these in natural outdoor light, either shaded or overcast sky and most are taken against a white background. This gives the most accurate light color rendition that I can manage.
This stone comes from a deposit in California. There is a slight amount of pitting on the surface of the stone but are difficult to see. These occured during the forming stage of this gemstone when the cinnibar entered the opalite. Most of this occurs on the side of the dome which should be mostly covered with the bezel. The stone is not polished on the back. I am pricing this stone with these small marks taken into account. It is a nice red orange coloring, It is difficult to get this color red in a stone.
Cinnibar cabochon 27mm x 9.3mm thick at 9.6 grams
---