Lacquered paper crane earrings, hand folded from reports headed for the recycling bin. 2.5" total length, with 3/4" silver spiral earring hooks and a glass accent bead.

Earrings are made at time of order, so please allow 2 - 3 days between ordering and shipping. If you need alternative earrign hooks for sensitive ears or non-peirced ears, please let me know.

Please let me know what colour accent bead you would like, if any.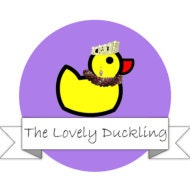 Duckie
Listed on Apr 12, 2017
636 views