CESAREAN RECOVERY GIFT SET-

An essential component to the recovery process after a cesarean birth. This gift offers comfort the new mom. No matter if the cesarean was planned or sudden, this gift may help the new mother with herbal remedies that sooth painful afterbirth contractions, comfort general body pain, disinfect and clean the cesarean site, establish an abundant milk supply, sooth cracked sore nipples, and quickly dry the infants umbilical cord.

Our Cesarean Recovery Gift Set is a perfect way to plan ahead for a cesarean birth. The mother can be prepared as much as possible with the herbal remedies by her side to aid her in a swift recovery.

It also makes thoughtful gift for the mom who did not have the birth she wanted. She now, more than ever, needs the thoughtful support from her friends and family, as well as, her herbal remedies to comfort and support her through this incredibly important time of her life.


Gifting a truly helpful and supportive gift like this, is greatly appreciated by those who receive it!


THE CESAREAN RECOVERY GIFT SET INCLUDES:

CESAREAN RECOVERY SPRAY 2oz
NURSING NECTAR BREASTFEEDING TEA -24 BAGS
NURTURED MOTHER 1 oz TINCTURE
HEALING SALVE 1.5 oz
CORD CARE POWDER .5oz

See a full description of each item below:

CESAREAN RECOVERY SPRAY-
A gentle antiseptic spray. Spray it directly to the incision or moisten a cotton ball and softly dabb on to the incision site. The herbs are formulated to facilitate tissue wellness, reduce swelling, minimize infection, and promote a fresh clean feeling.

Organic Ingredients: Lavender, St. John's Wort, Calendula, Distilled Water and a tiny bit of alcohol.

Suggested Use: Apply to incision site as often as needed.


NURSING NECTAR TEA
Serving size 1 tea bag
Servings per container 24
1.3 Ounce

Nursing your baby is a gift for the both of you. Allowing yourself to be supported and nourished with Nursing Nectar promotes a healthy and abundant milk supply.

Organic Herbal Blend: Chamomile, Catnip, Fennel Seeds, Fenugreek Seeds, and Lavender Flowers

Suggested use: Drink is 1 tea bag per 8 ounce cup. 1-3 cups per day as needed.


NURTURED MOTHER TINCTURE-
This is one of my favorite blends!
It is a wonderful comforting tincture for the new mom. These nurturing herbs help comfort the new mother, just after giving birth, by acting as an astringent, nervine and tonic. As a an astringent, it helps to reduce postpartum bleeding. As a nervine, it helps ease the pain of strong afterbirth contractions, as well as, address some new baby anxiety. As a tonic it supports the uterus during the involution process so it can shrink back down to its non pregnant size.

Ingredients: Cramp Bark*, Partridgeberry, Mother's Wort*, Red Raspberry Leaf*, Chamomile*, Oat Straw*, Lemon Balm*, Grain Alcohol, Vegetable Glycerin, and Distilled Water. *organic or wild crafted

1oz tincture. 1ml 3-5 times daily, or as needed


HEALING SALVE-1.5 oz
This salve was created for the nursing mama that has cracked sore nipples. She is doing her best, and just needs a little help to relieve the discomfort, and mend those sores.

Apply to cracked sore nipples and / or the diaper area if you suspect a microbial imbalance.
May also be used for all types of skin irritations such as cuts, scrapes, rashes, and sores.

Suggested use: Apply to cracked sore nipples and other irritated skin, as often as needed.


HERBAL CORD CARE POWDER-.5

You know how the umbilical cord gets wet and oozy. It seems like it takes forever to fall off. Well, sprinkle a little cord care powder on the base of the cord after a nice postpartum healing bath and that cord will dry and fall off soon.

At diaper change, apply powder directly to umbilical cord. Continue to use until umbilical cord dries completely and falls off.

Organic Powdered Ingredients: Myrrh Gum, Neem, Yarrow, Oregon Grape Root, and Lavender.

The postpartum blues are a reality for many women, even if they had a wonderful birth and a healthy supportive family. These feelings can be very uncomfortable. The blues often pass and work themselves out with emotional, nutritional and physical support. However, the blues should not be taken lightly and just pushed aside. Please seek support from a trusted loved one!

Check out my website: www.birthsongbotanicals.org


*Herbs and herbal medicine have been used effectively for centuries, all over the world. However, herbs are not regulated by the Food & Drug Administration. Birth Song Botanicals herbal products and statements have not been evaluated or approved by the FDA. Our products are not intended to prevent, diagnose, treat, or cure any disease. You are fully responsibility for the results you experience from these herbal remedies.

Consult a trusted health practitioner before using these products if you have any serious medical conditions, or taking any medications.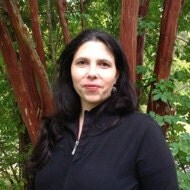 Maria Chowdhury
Cesarean Recovery Kit
Overview
Handmade item
Materials:

Healing Salve, Cord Care Powder, Nursing Nectar Tea Tin, Cesarean Recovery Spray, Nurtured Mother Postpartum Tincture, The Herbal Pregnancy eBook, Decorative Gift Set

Feedback: 170 reviews
Ships from Arkansas, United States to select countries.
Listed on Feb 17, 2015
1897 views