Welcome to Sycamore Hill!
Home of The O R I G I N A L
Hand Stamped Vintage Coffee & Espresso Spoons™
Kelly Galanos, Creator
• Since 2010 •
As seen on the THE TODAY SHOW with Kathie Lee & Hoda ~ December 11, 2013
Scream, You Scream, We All Scream for our own Ice Cream Spoon!
These are a great gift to send off to college or for a unique and personal birthday gift ~ use your imagination, you are not limited to ice cream...
This listing is for one (1) custom teaspoon (6") or TABLESPOON (7"). Select the options from the pull down menus when ordering and leave the wording and/or personalization you would like in the NOTE TO SELLER box upon check out.
G I F T W R A P P I N G: Each and every item in The Sycamore Hill Collection will arrive beautifully and organically wrapped in the Sycamore Hill signature style ready for gift-giving. Handmade personalized gift notes are also available, upon request ~ it's a Sycamore Hill thing! ♥ There is never an additional charge for these special, personalized touches, they are signature to the Sycamore Hill Brand ~ and always my pleasure!
FONT or LAYOUT: If you have any preferences in fonts or layout of wording, just let me know. My goal is to create the perfect piece just for you, just the way you want it! I'm a perfectionist. That's just how I roll...it's a Kelly thing! ♥
•~•~•~•~•~•~•~•~•~•~•~•~•~•~•~•~•~•~•~•~•~•~•~•~•~•~•~•~•~•~•~•~•~•~•~•~•~•~•~•~•~•~• 
Original Designs by Kelly Galanos, Creator/Designer
The O R I G I N A L Hand Stamped Vintage Coffee & Espresso Spoons™
©2010 KK designsLLC. All Rights Reserved
The ORIGINAL (and I do mean FIRST) hand stamped vintage coffee spoon to sell on ETSY was on August 5, 2010!
Launched in 2009 ~ I absolutely adore coffee and began making these for fellow Kona bean-loving friends & family. (Visit my "About" page to learn the scoop on how the idea was born.) I gifted them with a handbuilt mug & a delicious gourmet blend. Not only do they make a uniquely personal and creative gift on their own, but a most charming embellishment for any type of gift as well! I decided to offer The Collection on Etsy in 2010. Being so original and unique, it has been copied by many, but please do not let the imitators fool you ~ The O R I G I N A L is, and always will be ~
The Sycamore Hill Collection. Coffee and Love Inspired.
All of the vintage silverware offered by Sycamore Hill is in pristine condition. The quality and condition of my silver is unmatched. None of my pieces are what some label "shabby chic" or "charming", nor will you EVER see any wear whatsoever or "signs of its former life". Those are sweet words that mean damage. I only carry silver in excellent, table-ready condition. My silver inventory is as extensive and as it is exceptional. If you are interested in custom pieces or different quantities, just let me know, together we will create the perfect pieces that match the personality and style of the intended recipient(s).
LINK TO ENTIRE COLLECTION:
Take a peek at the entire Good Morning Collection here, as well as my other original designs:
https://www.etsy.com/shop/SycamoreHill?section_id=7201162
All of my ORIGINAL DESIGNS are trademarked and copyrighted by Kelly Galanos. Every one of my original spoons has it's own story. They are my words from my own life experience, inspired by the coffee and people I love most! Sycamore Hill. Love and Coffee Inspired.
Kelly Galanos
Sycamore Hill
The Original Design Concept by Artist, Kelly Galanos
Handmade Exclusively for
Sycamore Hill
Organically Upcycled Vintage Silverware™
©2013 KK designsLLC. All Rights Reserved
•~•~•~•~•~•~•~•~•~•~•~•~•~•~•~•~•~•~•~•~•~•~•~•~•~•~•~•~•~•~•~•~•~•~•~•~•~•~•~•~•~•~•
The Sycamore Hill Coffee Spoon Collection™ most recently featured .....
As seen on the THE TODAY SHOW with Kathie Lee & Hoda ~ December 11, 2013
RELISH.COM - April 2013
21 Artists and Retailers Making Kitchens Beautiful
Kelly Galanos, Creator of the Hand Stamped Vintage Coffee Spoon™
SERIOUS EATS - Dec 2011 Gift Guide for Coffee Lovers
The Original Upcycled Vintage Coffee & Espresso Spoons™ Collection
Learn more about the shop and process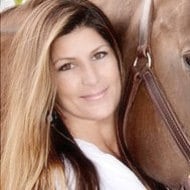 Kelly Galanos
Frequently asked questions about SycamoreHill
Personalized Ice Cream Spoon. Custom Ice Cream Spoon. CHOOSE SIZE. Stamped Tablespoon. Hand Stamped Teaspoon. My Ice Cream Stamped Spoons.
Listed on Jul 13, 2016
910 views