ANCIENT KINGDOMS: Perfume Oil Sample set of three vials: ALEXANDRIA, BYZANTIUM and ERIDU.
Each sample is 1 ml and comes in a little amber glass vial with a plastic stopper and label. They come to you in a little black fabric bag. Please see scent descriptions below.
Each perfume is also available in the shop in full size 9 ml roll-on bottles.
The scents are all very different, yet complement each other in many ways and can also be worn together should the wearer be thus inclined.
***********************************************************
ALEXANDRIA Perfume Oil: Alexandria Egypt, founded by Alexander the Great in 331 BCE, remained the capital of ancient Egypt for over 1000 years. This is a regal blend with an ancient tone of over 15 different scent notes that will transport you back to a time of archaic splendor and mystery....
Imagine a rich and royal room overlooking the temples and gardens and scented with the resins of frankincense, amber, myrrh, spectacular black agarwood, a collection of exotic eastern florals, sweet figs drizzled with honey and ripened in the sun, Indonesian patchouli, and a touch of several dark spices. This perfume blend is definitely exotic and intoxicating as well as balanced!
***********************************************************
BYZANTIUM Perfume Oil: Byzantium, capital of the Eastern Roman Empire, or Byzantine Empire, was founded by the Greeks in 667 BCE. It later became the capital of the Roman Empire during the reign of Constantine the First, and the seat of the later to follow Ottoman Empire. During the Middle ages it was hailed as the wealthiest city in Europe. The city was built on seven hills and along the Bosporus River and showcases magnificent palaces, churches, domes and towers.
Wander the Sacred Palace of the Emperors, the Hippodrome, and the Golden Gate and enjoy the scents of the city's glorious ancient history, rich in many cultures, that still lives on today:
Temple incense, frankincense resins, eastern woods, ripe pomegranates, mixed with softer notes of exotic florals, black pepper, light clove, and trailing background notes of sweet orange and passum. Rich and complex with a soft spiciness on the dry down.
***********************************************************
ERIDU Perfume Oil: Eridu, Antediluvian city of kings, temples, and mystery. It is the oldest known Sumerian city, dating back to 5,000 BCE, and served as the first capital of the kingdom. Let this blend take you back to its ancient markets, royal ziggurats, and perfumed temple dancers. Revel in the scents of chypre, sandalwood, Indonesian patchouli, and rich ancient soil, softened with tonka bean, and lightly spiced with clove, jasmine, rose, and mandarin.
***********************************************************
Perfume oils are hand blended using the finest essential and/or fragrance oils and organic jojoba oil for superior skin absorption and longevity of the scent. All perfumes are Vegan, Cruelty-Free, Preservative Free, and Alcohol Free. Enjoy!
Learn more about Deep Midnight Perfumes here:
http://www.etsy.com/shop/DeepMidnightPerfumes/about
Please take a moment to familiarize yourself with my shop policies:
http://www.etsy.com/shop/DeepMidnightPerfumes/policy
**Copyright 2010-present Deep Midnight Perfumes All Rights Reserved. The product descriptions, product names, notated photographic images, logos, banners and product/label designs are the intellectual property of "Deep Midnight Perfumes" and may not be reproduced in any way without written consent.
Learn more about the shop and process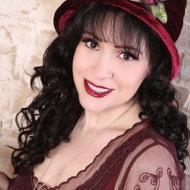 Cat
Ancient Kingdoms PERFUME Oil Sample Set, exotic, incense, resins, sample set of three perfume vials
Listed on Jul 26, 2016
1331 views