Alger originally wrote "The Erie Train Boy" in 1890, and wrote "Jed the Poorhouse Boy in 1899. Both of these copies were issued as reprints by the M.A. Donohue Company, out of Chicago in 1923; the date of publication was determined by examining the addresses of Donohue given at the rear of one of the books. (Donohue moved the company premises around quite a bit).

Wit and grit, pluck and determination, combined with piety, uprightness, moral certitude and clean ethics were what enabled the average Alger hero (or heroine) to triumph over adversity. In "The Erie Train Boy" it is true love that wins out over unscrupulous monetary advantages. Of course Jed raises himself beyond what society expected from a Poorhouse Boy. Note that the cover illustrations have nothing to do with the stories ... this was typical of Donohue and many other reprint publishers of the time.

These copies look nice and crisp on the exterior, with just a trace of wear ("The Erie Train Boy" has a couple of small stains on the front and some spotting on the rear; "Jed" is nice and clean) The paper of the text block is unavoidably toned (browned) .. an unfortunate effect from the low quality paper Donohue used. Also the final portion of "Jed" has come loose and a previous owner has taped the section back into the book - you can see the resulting ragged fore-edge in the picture to the right. there is a small bit of penciling (looks like someone's personal catalog numbers)

The two books are clean but fragile, reading them must be carried out with great care. However, they would make a lovely touch to period decor.
Learn more about their shop and process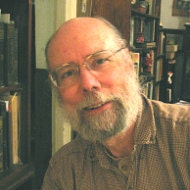 John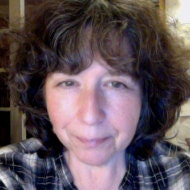 Amy
2 Vintage Childrens Series Books by Horatio Alger - The Erie Train Boy, Jed the Poorhouse Boy 1923 M. A. Donohue Company
---
Listed on Mar 2, 2017
128 views