652 Sales
|
On Etsy since 2011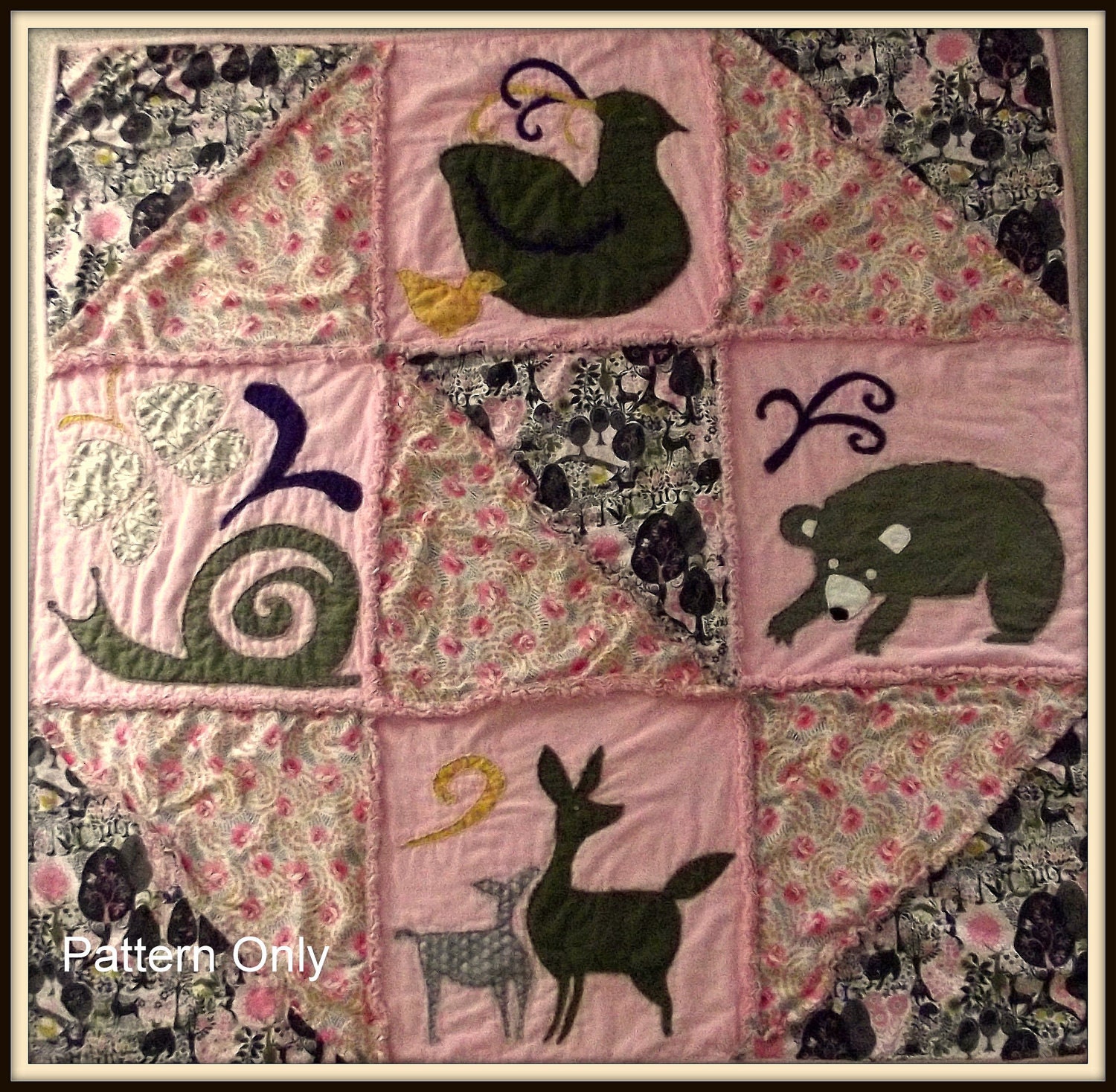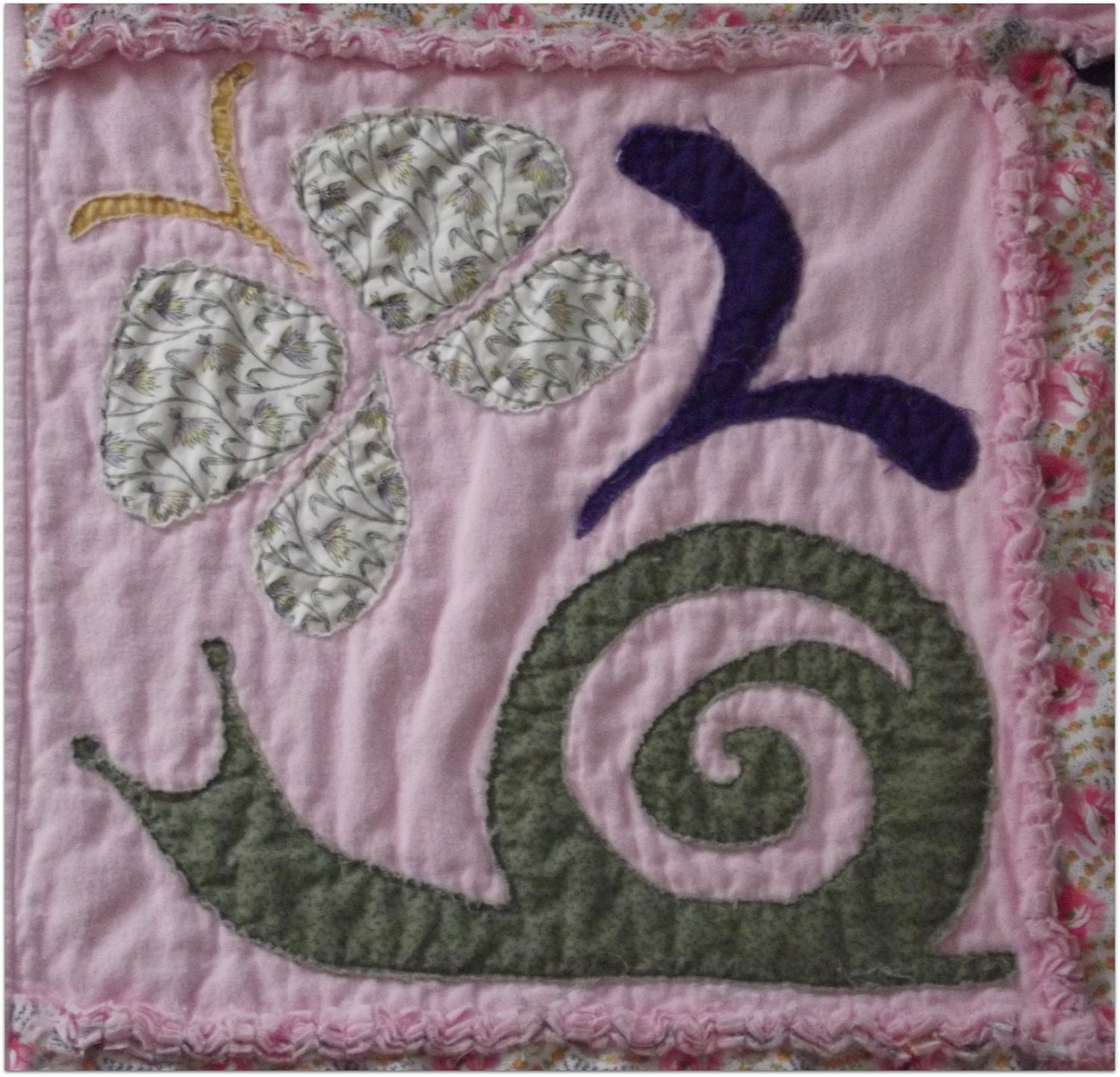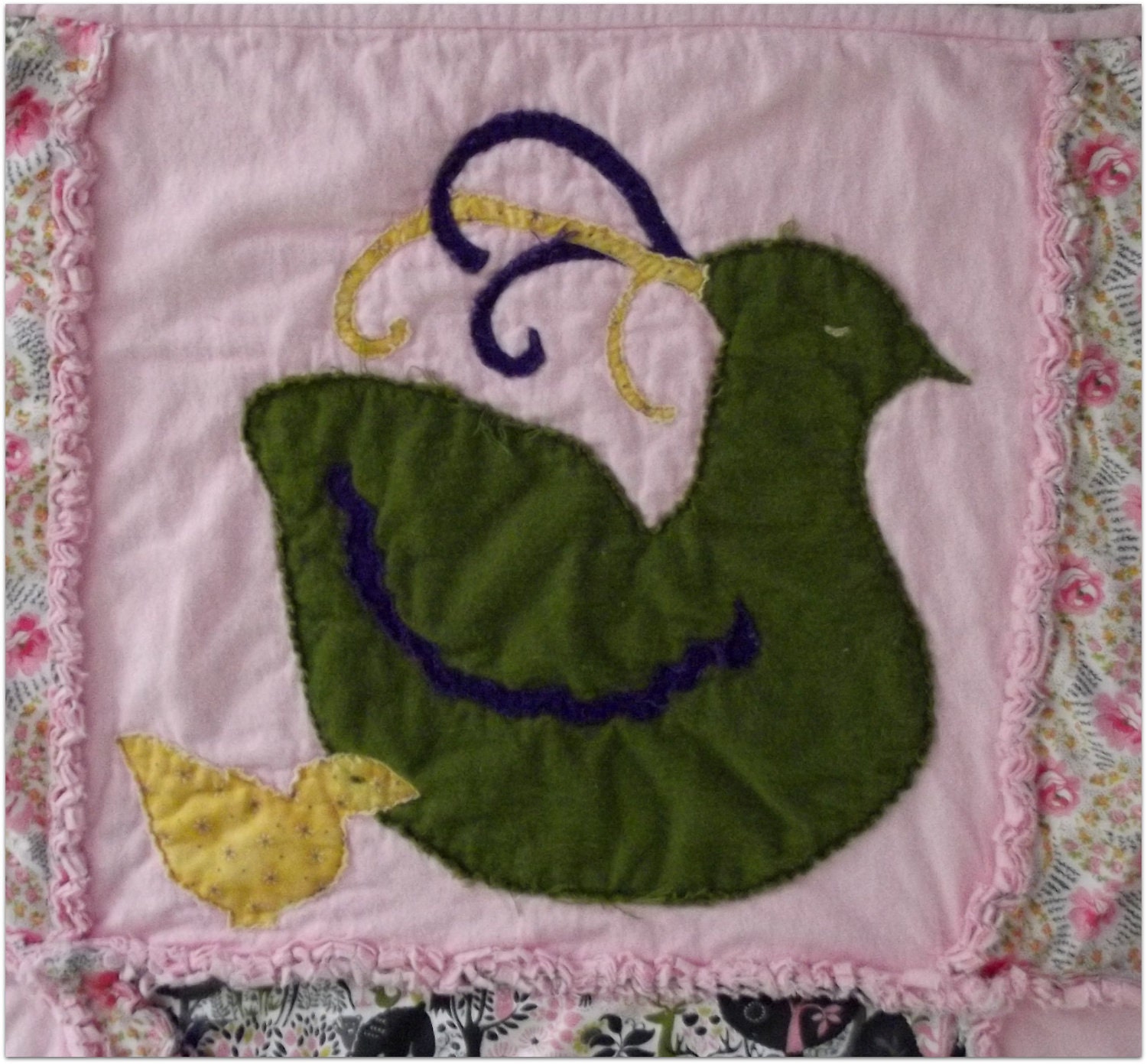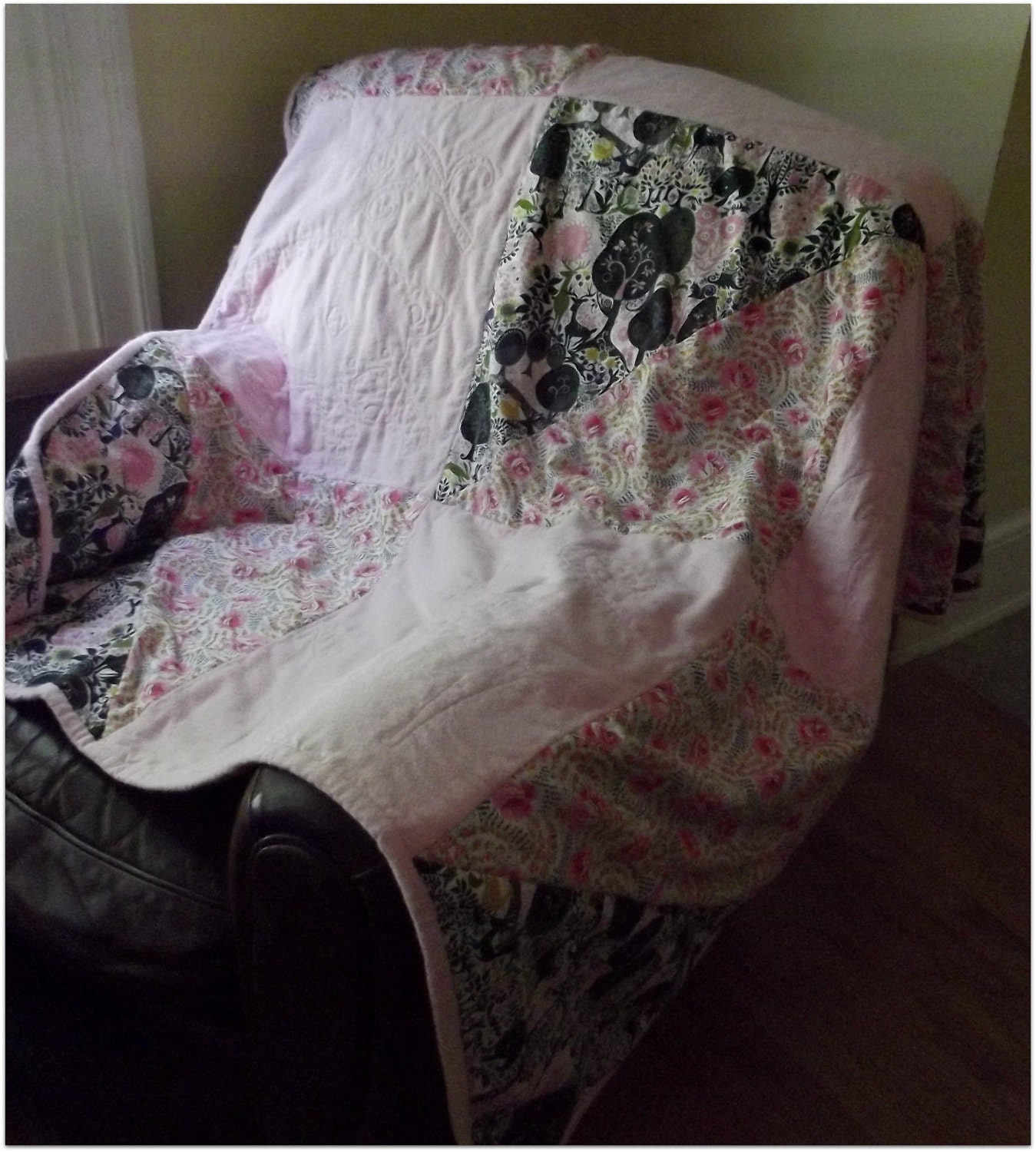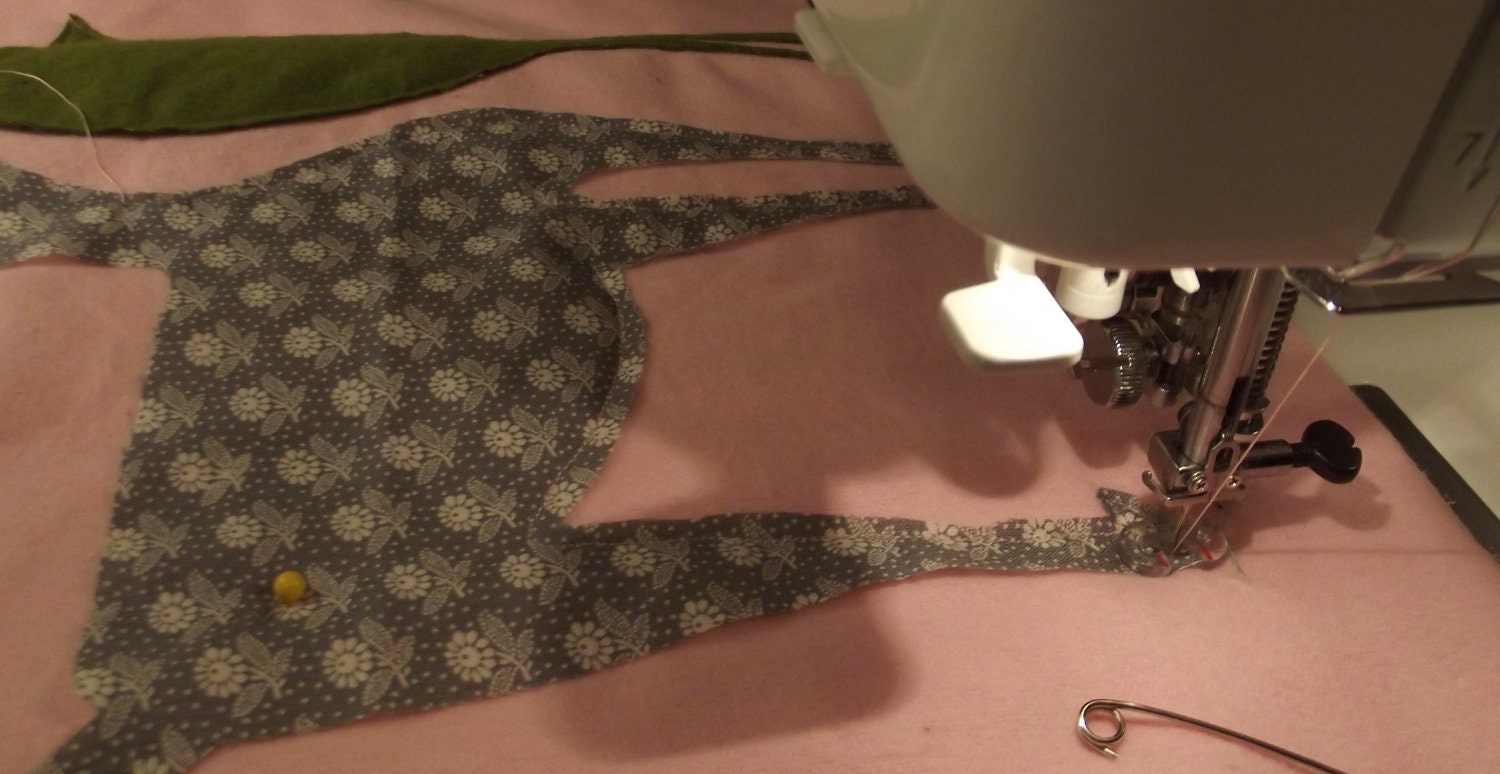 Watch carefully in the woods and you might spy a mother quail and her baby walking to the creek or a mother deer and her fawn listening for footsteps. Look down and a snail crosses your path. A friendly bear and butterfly are also in this forest quilt. The appliques are easy to sew with large pieces to fit a 20 inch quilt block. The modern, stylized shape of the pattern pieces was inspired by the just released Once Upon A Time fabric line of Yuko Hasegawa for the very popular RJR fabric company. The pattern uses raw edge applique which frays when washed. This results in a rustic, folk look to the quilt.
The blocks are quilted at the same time the appliques are sewn so when the quilt top is sewn the whole quilt is done except for the binding and clipping. Flannel fabric makes this rag quilt so soft and cuddly. The size is a large crib or throw-size quilt. The back of the quilt is just as beautiful as the front. The fabric squares repeat on the back and the outline of the animals is quilted to solid pink on the applique squares.
Project Specifications:
Skill level: beginner , advanced beginner
Approximate time to complete: 10-15 hours
Techniques used: frayed- edge applique, free-motion quilting, double-edged binding, rag quilt edging
Completed size of quilt: approximately 58x58 inches (152 x 152cm)
This pattern includes complete easy to follow numbered step by step directions with 10 photos. There are full size printable patterns for each of the 4 woodland animal squares. The pattern is written with metric units in parenthesis. If you have any questions or concerns about the pattern please contact me at Etsy.
************************************FAQS******************************************************
HOW DOES A PDF PATTERN WORK?
A PDF pattern (also called e-book or tutorial) is simply a pattern that you can view and print from your home computer. No special printer required - prints on regular copy paper. Please note that full size pattern pieces are made by taping regular copy paper together at specified points. PDF patterns are great because you can save them to your computer and reuse them anytime. No more lost or worn out pattern pieces.
PDF's can be opened and viewed from Adobe Reader which you may already have on your computer. If not, go to adobe.com for a free download.
-CAN I SELL ITEMS MADE FROM YOUR PATTERNS?
Yes! You are welcome to sell finished items handmade by you locally and online (such as Etsy). Please mention where the pattern came from (
http://www.etsy.com/shop/marylandquilter?ref=si_shop)
in your listing. The pattern itself is copyrighted and can only be used by the purchaser and copied for their use. In other words, do not sell or share the pattern.
-WHAT IS FREE-MOTION QUILTING?
Free motion quilting is so much fun and easy with a little practice. You replace the straight stitch foot on any standard sewing machine with a darning or quilting foot.( It has a round circle opening or is sometimes an open half-circle) Then lower the feed dogs (The tread under the foot). Lowering the feed dogs allows you to move the fabric in all directions as you sew. By having the freedom to move the fabric you can make tight turns as you sew-- even sew your name in cursive! In many of my patterns free-motion quilting and attaching the appliques happens at the same time, saving time and giving a beautiful pattern on the back of the quilt.
Woodland Animal Quilt Pattern
---