SURVIVOR Ribbon

$1.00 FROM EACH SALE OF THIS STICKER
WILL BE DONATED TO CANCER RESEARCH
THROUGH THE PHI BETA PSI SORORITY :)

This Ribbon is For those who have Battled and WON! :)

Here is a List of Each Color Ribbon and what they Represent:

*Black: Anti-Gang, Anti-Terrorism, In Memoriam, Melanoma, Mourning, POW/MIA
*Blue: Anti-Second Hand Smoke, Anti-Tobacco, Drunk Driving, Education, Freedom of Speech,
*Dark Blue: Acute Respiratory Distress Syndrome - ARDS, Arthritis, Child Abuse, Colon Cancer,
Domestic Violence, Epstein-Barr Virus - EBV, Hystoicytosis, Interstitial Cystitis, Leukodystrophy,
Myositis, Reye's Syndrome, Victim Rights, Water Safety
*Light Blue: Edward's Syndrome, Graves-Basedow Disease, Lymphedema, Pro-Choice,
Prostate Cancer, Scleroderma, Trisomy 18, Thyroid Disease
*Brown: Anti-Tobacco, Colorectal Cancer
*Burgundy: Cesarean Section, Headaches/Migraines, Hospice Care, Multiple Myeloma,
Thrombophilia
*Cream: Spinal Muscular Atrophy - SMA
*Gold: Childhood Cancer
*Gray: Allergies, Asthma, Brain Cancer/Brain Tumors, Diabetes
*Green: Bipolar Disorder, Campaign for Open Adoption Records, Cerebral Palsy, Depression,
Ecology/Environment, Glaucoma, Health, Kidney Cancer/Kidney Disease, Leukemia, Mental
Health, Mitochondrial Disease, Missing Children, Neural Tube Defects, Organ & Tissue Donor,
Ovarian Cancer, Prostate Cancer
*Green: Celiac Disease, Chronic Pelvic Pain
*Lime Green: Lyme Disease, Lymphoma, Sanhoff Disease
*Lace: Osteoporosis
*Lavender: All Cancer - General Cancer Awareness, Epilepsy, Foster Care, Rett Syndrome
*Orange: Hunger, Leukemia, Lupus, Roadway Construction Worker Safety - Honoring those who
died on the job
*Peach: Endrometrial Cancer, Uterine Cancer
*Pearl: Lung Cancer/Lung disease, Mesothelioma, Multiple Sclerosis
*Periwinkle: Eating, Pulmonary Hypertension, Stomach Cancer
*Pink: Breast Cancer
*Purple: Alzheimer's Disease, Animal Abuse, Cancer Survivor, Children with Disabilities, Colitis, *Crohn's Disease, Cystic Fibrosis, Domestic Violence, Epilepsy, Fibromyalgia, Homeless,
Leimyosarcoma, Lupus, Macular Degeneration, Pancreatic Cancer, Sarciodosis, Sjogran's
Syndrome, Thyroid Disease, Victims of 9/11 - Including Police & Firefighters
*Red: DUI Awareness, Heart Disease, HIV/AIDS, Love, MADD/DARE, Pro-Life, Wolff-Parkinson-
White Syndrome
*Silver: Mental Illness, Parkinson's Disease, Stroke
*Teal: Myasthenia Gravis, Ovarian, Cervical, Uterine Cancer, Polycystic Ovarian Syndrome,
Sexual Violence, Spaying & Neutering Pets, Substance Abuse, Tourtette Syndrome
*Yellow: Adoptive Parents, Bladder Cancer, Deployed Soldiers, Endometriosis, Hope,
Hydrocephalus, Liver Cancer, Liver Disease, Missing Children/Amber Alert, Missing Person,
Sarcoma, Suicide, Suicide Prevention, Support Our Troops, Testicular Cancer, Spina Bifida
*White: Adoption, Alzheimer's Disease, Bone Disease, Bone Cancer, Child Exploitation/Abuse,
Diabetes, Free Speech, Innocence, Lung Cancer, Multiple Sclerosis, Peace, Pope John Paul II
"Rest in Peace", Poverty Awareness, Purity, Retinoblastoma, Right to Life, Sexual Assault,
Terrorism Victims

******************************************************************************

GRAPHIC DETAILS: Made in the USA!
Each graphic is made of high quality, self-adhesive vinyl. It is easily removed and leaves no residue behind. Although the graphics can be easily removed, they are not repositionable or reusable. Easy Installation Instructions and a link to my Installation videos will be included with your order. *FlipFlopGraphics is not responsible for incorrect installation of Graphics.

PAYMENT:
Please remit payment within 3 days of ordering. We accept PayPal only at this time.

SHIPPING:
Orders ship within 3 days of receipt of payment. Please allow 3-5 business days for delivery.
For International shipments: Please allow 7-10 days for delivery

SPECIAL ORDERS:
I would be happy to custom design a graphic for you. Please contact me!

Thank you for shopping with us!

*Please LIKE us on Facebook! www.facebook.com/flipflopgraphics

Copyright © by FlipFlopGraphics
All rights reserved by artist. Buyer is not purchasing the rights to the image.
Any and all publishing and reproduction rights are reserved solely by the artist.
This image is not to be re-distributed, copied, imitated or altered in any way.


PAYMENT:
Please remit payment within 3 days of ordering.
We accept PayPal. Please contact us with any questions.

SHIPPING:
Orders ship within 3 days of receipt of payment.
Allow 3-5 business days for delivery.

Thank you for shopping with us!
Learn more about the shop and process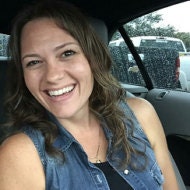 Christy Cryer
SURVIVOR Ribbon, Any Color, Any Cause, Vinyl Graphic Sticker
Overview
Handmade item
Materials:

vinyl, transfer tape

Made to order
Ships worldwide from

United States

Feedback: 246 reviews
Favorited by: 1 person
Listed on Sep 7, 2016
185 views