Last month, Etsy brought over 100 sellers, manufacturers, retailers, and policy makers together for our second annual Reimagine Manufacturing Summit.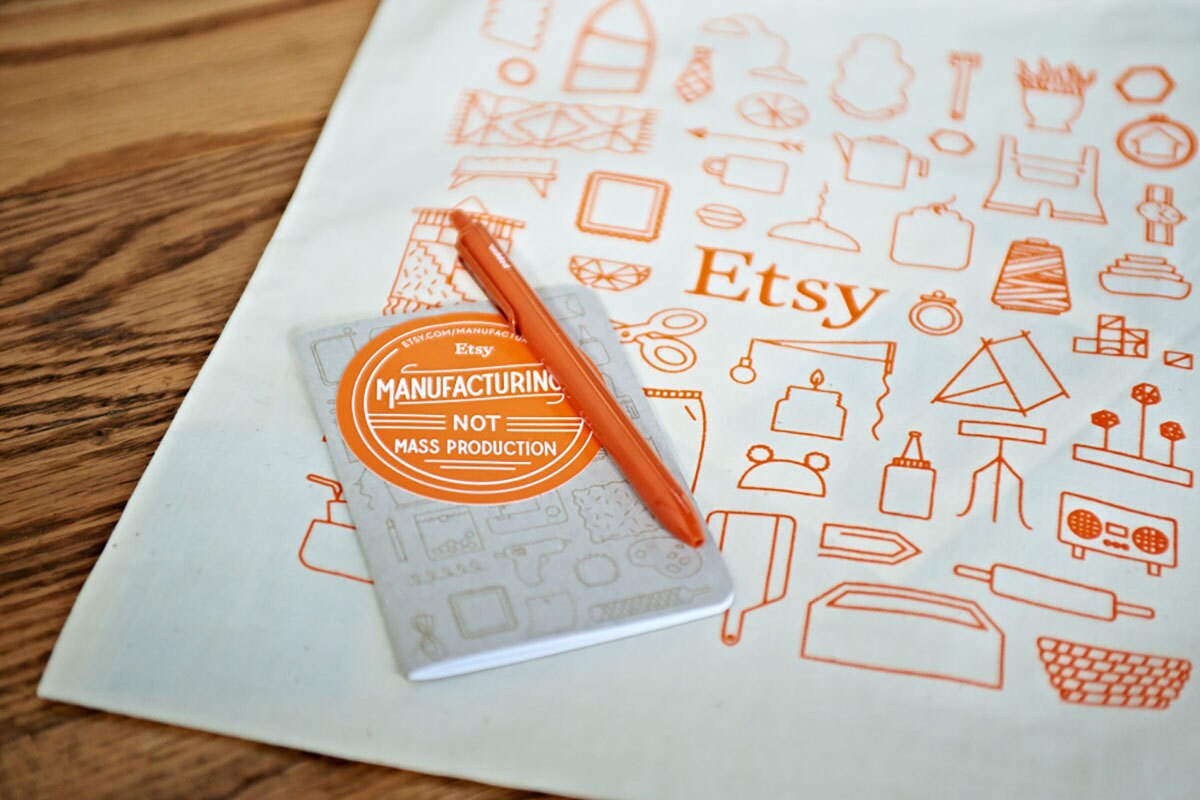 At Etsy, we're committed to helping our sellers achieve their business goals on their own terms and to creating an Etsy Economy together. For some sellers, that means working with manufacturing partners who are aligned with our values and policies. Last month was an exciting one for manufacturing at Etsy. Not only did we announce the launch of the new 
Etsy Manufacturing
marketplace, but we also hosted our second annual Reimagine Manufacturing Summit in Brooklyn, bringing together nearly 150 Etsy sellers, manufacturers, producers, retailers and policy and government officials from around the globe to reimagine manufacturing for today's makers. Since we evolved our policies to allow sellers to scale with approved partnerships, we've been expanding our efforts to advocate for our sellers and like-minded manufacturers to reimagine manufacturing.
Last year
we hosted the summit for the first time, and we learned more about the manufacturing needs of the Etsy community. Over the past year, we've expanded our work to support sellers on their manufacturing journey with various educational resources. Most recently, we launched a new marketplace, Etsy Manufacturing, to address Etsy designers' challenges in finding a manufacturing partner. This year, the manufacturers at Reimagine Manufacturing were not only participants, they were recognized Etsy community members who could bring their perspectives and relationships to the table. Etsy CEO Chad Dickerson kicked off the day, highlighting why Etsy Manufacturing is a crucial part of the
Etsy Economy
and why Etsy wants to help enable creative entrepreneurs to scale production through responsible partnerships. Etsy sellers Anthony Becker from
Wake The Tree
, Milly Itzhak from
Hunter and Co. Designs
, Geeta Patel from
LUCA Jewelry
, and Alyssa Zygmunt from
Brooklyn Rehab
shared their manufacturing journeys with the summit attendees. Some key takeaways:
For Anthony, the challenge was finding "someone who could do exactly what I wanted in the time frame I wanted, in small enough quantities" and ensuring consistent quality.
Milly partnered with a small laser engraving company in the Midwest whom she has developed a rewarding, personal relationship with. "I think of manufacturing as a modern tool to accomplish things that would not have been possible previously. It is manufacturing but it is not mass production. With today's technology, I am able to produce one of a kind, custom made items efficiently. Partnering with a manufacturer also enables me to spend more time designing than on physical production."
Geeta and her assistant, Jacob, make all the beautiful jewelry in her shop. While she's been interested to work with a manufacturing partner, she's had difficulty finding the right one, especially locally. "I'd love to work with people right here, who I can get on a bus to and just meet," says Geeta. Manufacturing "allows you to become what you should be, the creative force in your business."
To Alyssa, reimagining manufacturing means personalizing it, and she's also interested in being a manufacturer herself. "I've build up this expertise and material. I'd be willing to share that with others, teach them how to fire, and then have access to someone else's equipment and expertise. I'd like to be a manufacturer."
[caption id="attachment_8817317" align="alignnone" width="600"]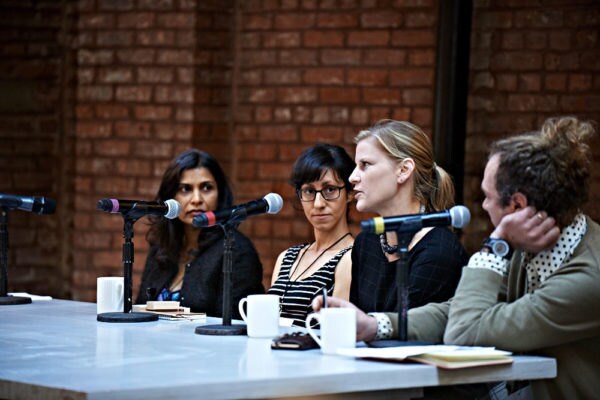 Manufacturers share their perspective on a panel at Reimagine Manufacturing.[/caption] Throughout the day, showing the human faces involved in manufacturing was a running theme. A panel discussion with manufacturers shed some light on their stories as well:
[caption id="attachment_8817318" align="alignnone" width="600"]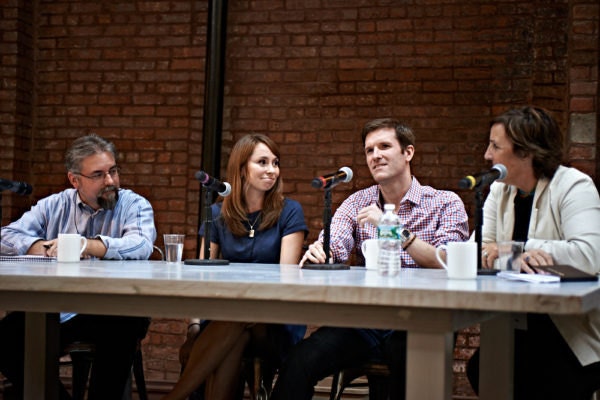 Manufacturers share their perspective on a panel at Reimagine Manufacturing.[/caption] Through participant lightning talks the group explored what it means to be "local" with presentations from Detroit's
Ponyride
, the UK startup
Open Desk
, the
Chattanooga Library
, and the
Los Angeles Mayor's Office
. Each speaker offered a unique approach to community-based making that challenged traditional ideas of what can be done at the local level. In smaller breakout brainstorming groups, participants exchanged ideas, each pulling from their own unique experience, be it as a seller, policy maker, technologist, academic, economic development practitioner, sustainability advocate, or manufacturer. Common themes included workforce development, sustainable pricing, and how to rebrand a new era of localized production. "I thought I was the only one with these issues," one manufacturer commented. "We're all in our own corners of the world thinking about the same things." Small-scale manufacturing is on the rise, as advances in technology and an increased focus on sustainability spur innovation in the industry. Convening the many diverse voices and faces in this space reinforced the power of new connections to create and grow a people-centered economy. We're dedicated to showing the human side of this too often opaque industry, and we're looking forward to continuing to reimagine manufacturing and build an Etsy Economy with our community of sellers, manufacturers, retailers and shoppers.