A collection designed to bring the magic of the holiday season to life through handcrafted decor, cookware, and hosting must-haves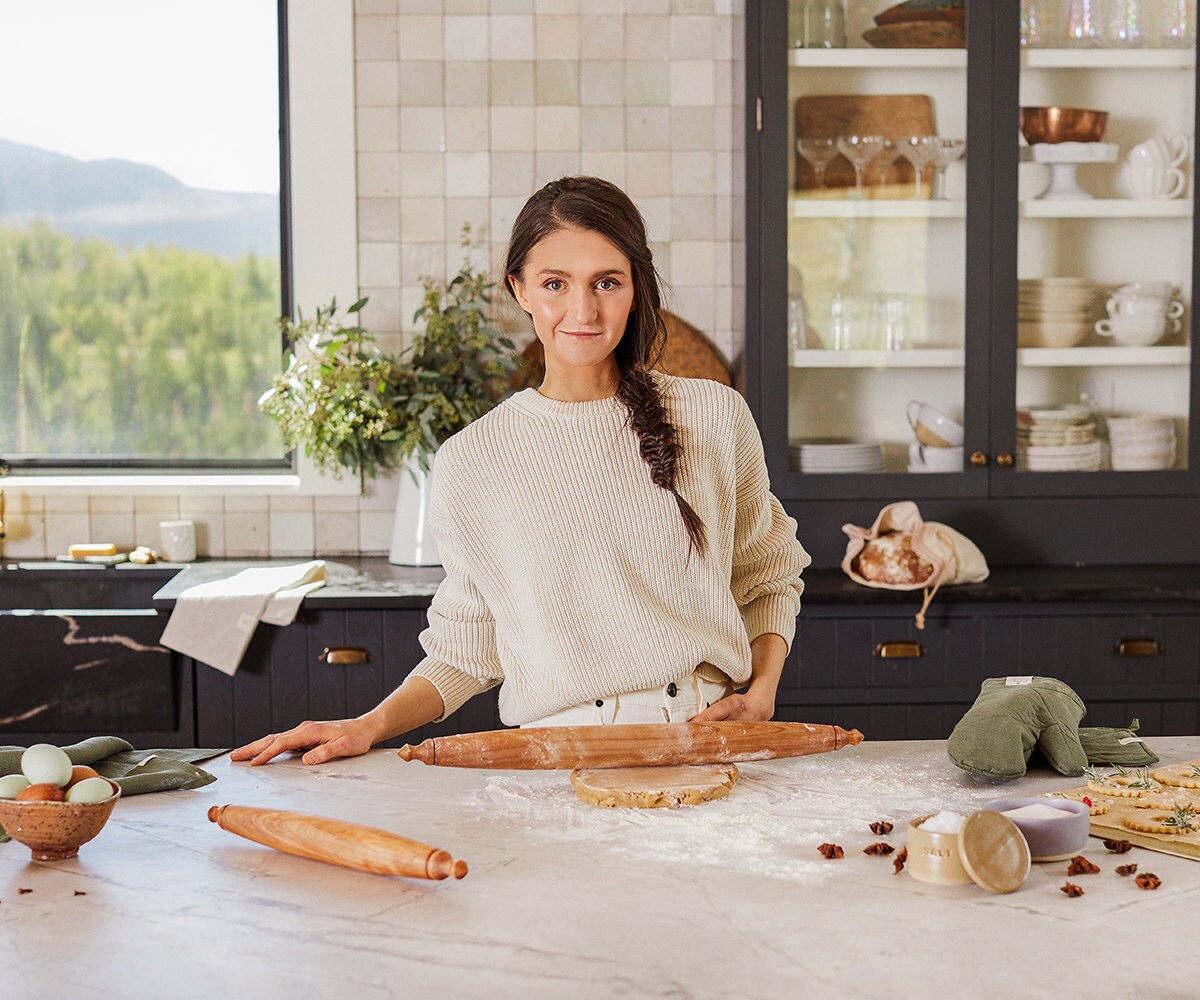 Image credit: Kristen Kilpatrick
Cinnamon rolls, gingerbread, and a warm mug of hot chocolate. For many of us, the holidays are synonymous with these familiar and comforting flavors. And although the holidays may look a little different this year, Etsy wants to help add some extra holiday cheer. To do that we partnered with Tieghan Gerard – entertaining tastemaker, best selling author, and creative behind food and recipe blog Half Baked Harvest – to launch the Half Baked Harvest x Etsy collection: a limited-edition line of entertaining essentials and handmade gifts perfect for the holidays. 
Tieghan teamed up with 12 Etsy artisans to co-create this line designed to bring the magic of the holiday season to life through handcrafted decor, cookware, and hosting must-haves. From the oven mitts, to the candles, to the cookie boxes, Half Baked Harvest fans will be pleased to see that each product within this line is heavily inspired by Tieghan's signature rustic and homey style – featuring earth tones, neutral hues, and Tieghan's own personal take on traditional holiday colors.
"No matter what is going on in the world, the kitchen is a constant place to connect and make memories. Whether it's baking with family or sending a thoughtfully decorated cookie box to a friend you can't be with in person this year, this collection offers plenty of reasons to make the most out of this holiday season," Tieghan shared, "I hope that these unique and festive products infuse joy and warmth into homes this holiday."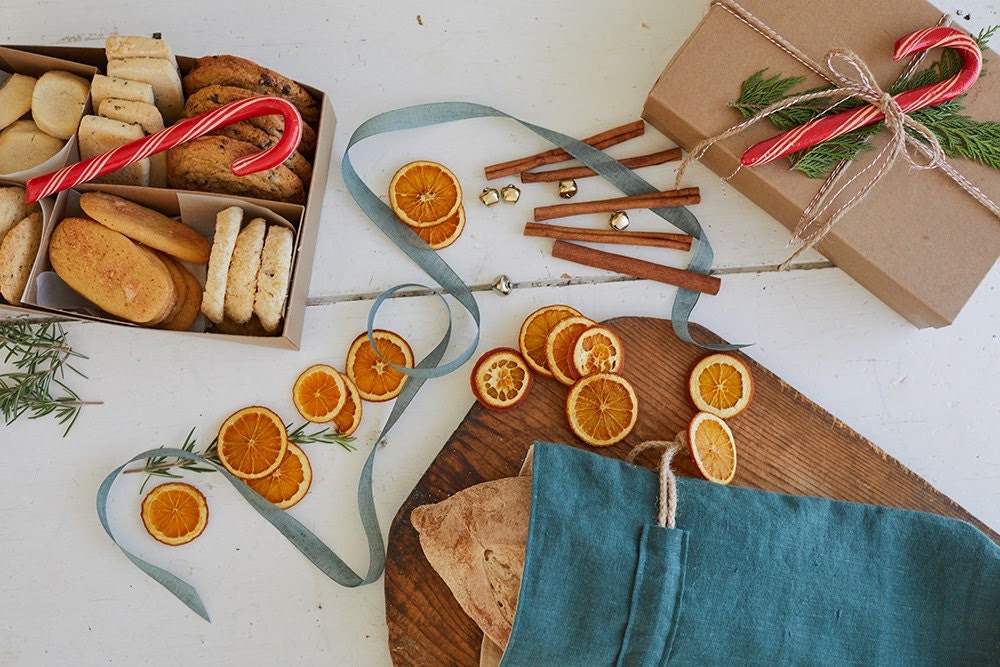 While creating a line that gives any home or kitchen a cozy, inviting, and festive feel was important to Tieghan, it was just as important to her to use this opportunity to spotlight small businesses. "I don't think small businesses get highlighted enough, which is why I was so excited to collaborate with this talented group of Etsy makers." shared Tieghan, "This experience gave me further appreciation for all of the dedication and artistry that goes into creating timeless handmade items. I'm proud to say that this collection is filled with thoughtfully designed heirloom pieces that you can carry for years to come."
Whether looking to support small businesses this season or eager to start checking items off their holiday list, shoppers can turn to this line (and the rest of the 2020 collections) for pieces that help folks celebrate their loved ones both near and far (and celebrate themselves as well!). 
Shop this collection now at etsy.com/HalfBakedHarvest.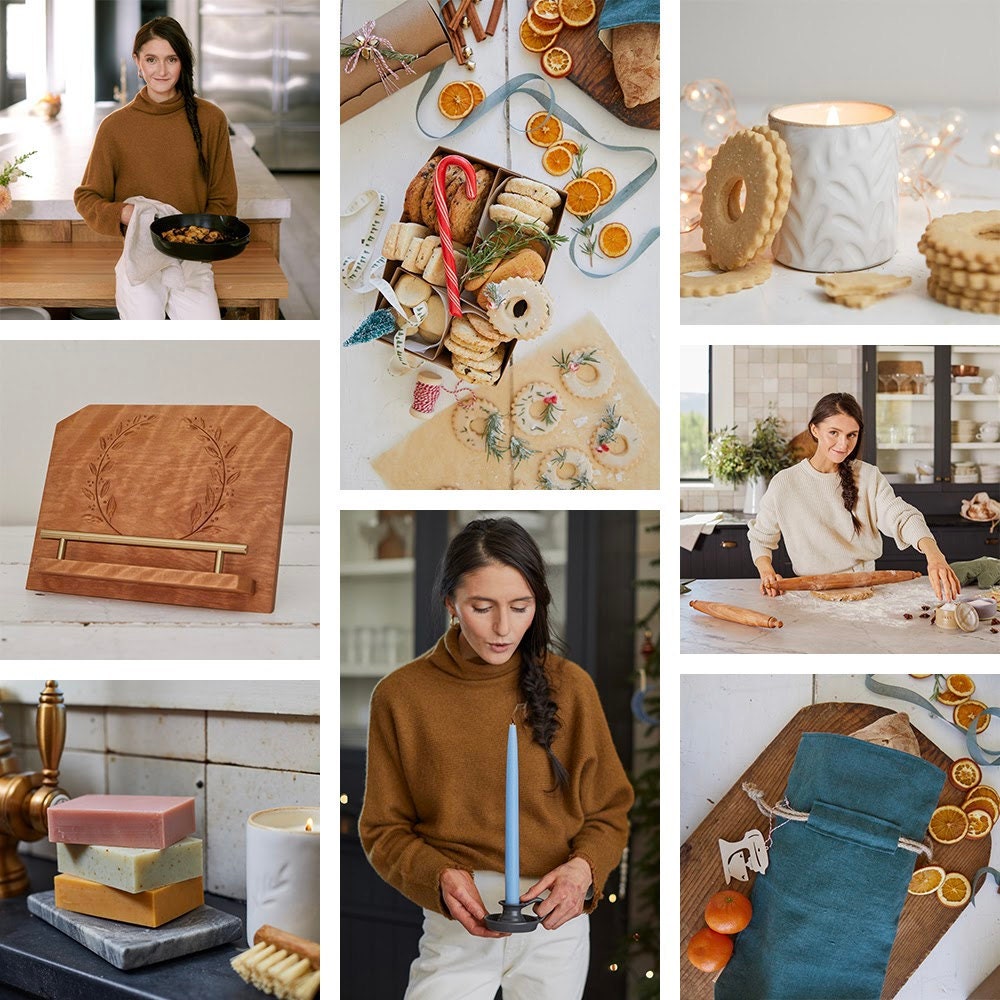 Kitchen towels, $25*
ConfettiMill, additional colors available
Classic cookie box kit, $38 (set of 3)
Alamodo
Candle, $40 
Convivial Production, additional scents and styles available
Recipe stand, $94*
Cattails Woodwork
Rolling pins, $71+* 
Cattails Woodwork
Hand soap, $42 (set of 3)
Rfreshsoap
Candle holder, $42 
StuckintheMudPottery, additional colors available
Linen bread bag, $27.95
JbirddesignCo, additional colors and styles available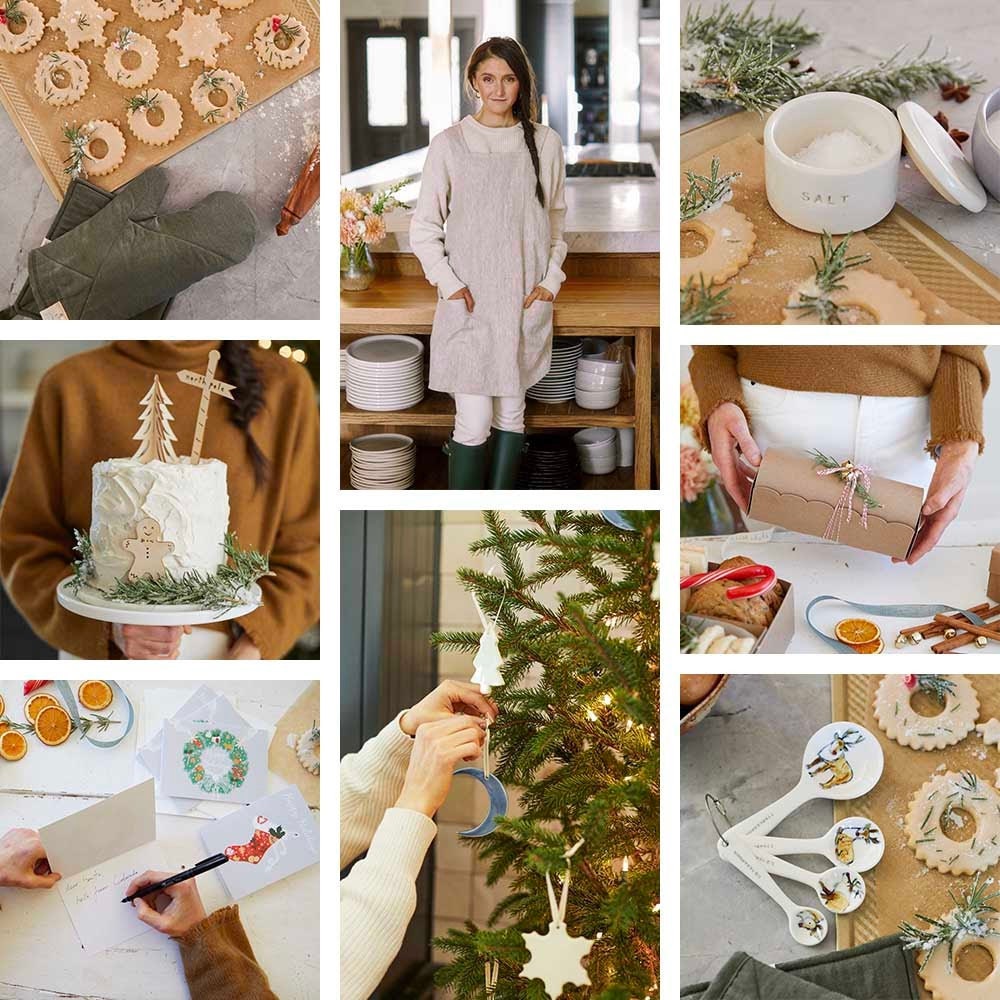 Oven mitts, $34* / Pot holder, $27*
ConfettiMill, additional colors available
Apron, $85
SaltShopHandmades, additional colors available
Salt cellar, $50
StuckintheMudPottery, additional colors available
Cake topper, $29* / Wooden ornaments, $21* (set of 3)
Light and Paper, additional styles available
Cookie treasure box kit, $30 (set of 3)
Alamodo 
Wreath card set, $20 / Stocking card set, $20
LovelyEarthlings
Ceramic ornaments, $25+
HereafterLA
Measuring spoons, $64.95
7DoorsStudio, additional styles available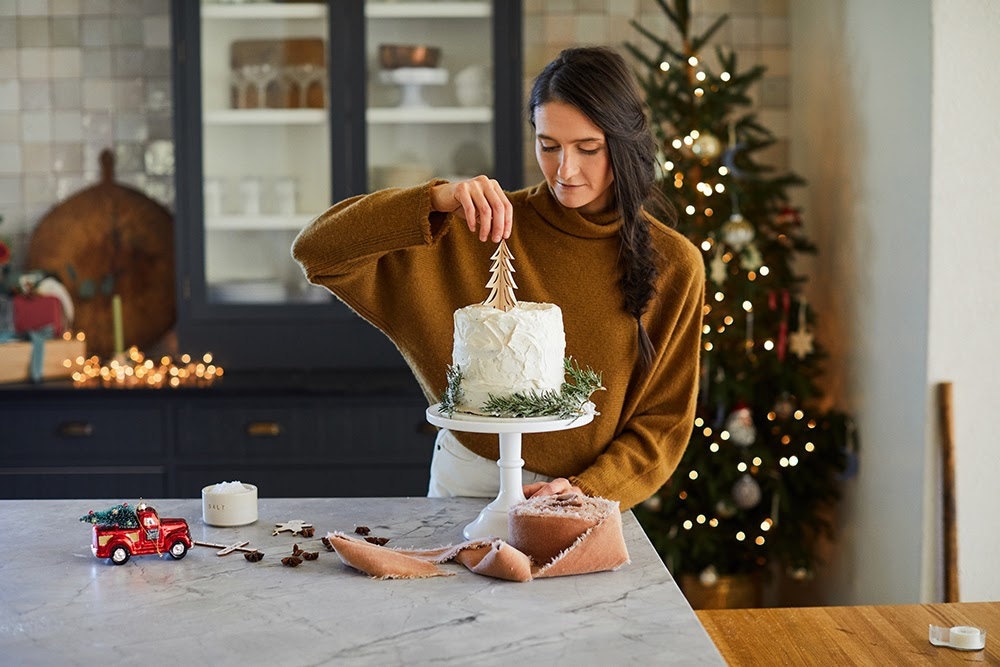 For more one-of-a-kind finds, be sure to check out our other recently launched collections with: actress, author and business owner Tia Mowry, TV personality and home renovator JoJo Fletcher, UK lifestyle brand Zoella, lifestyle mavens Elsie Larson and Emma Chapman of A Beautiful Mess, TV personality and fashion mogul Tan France, and German author and social media artist Ana Johnson – with more to come. These limited-time offered lines encompass a range of top selling categories on Etsy, including home decor, kids and babies, holiday gifts and entertaining, and more.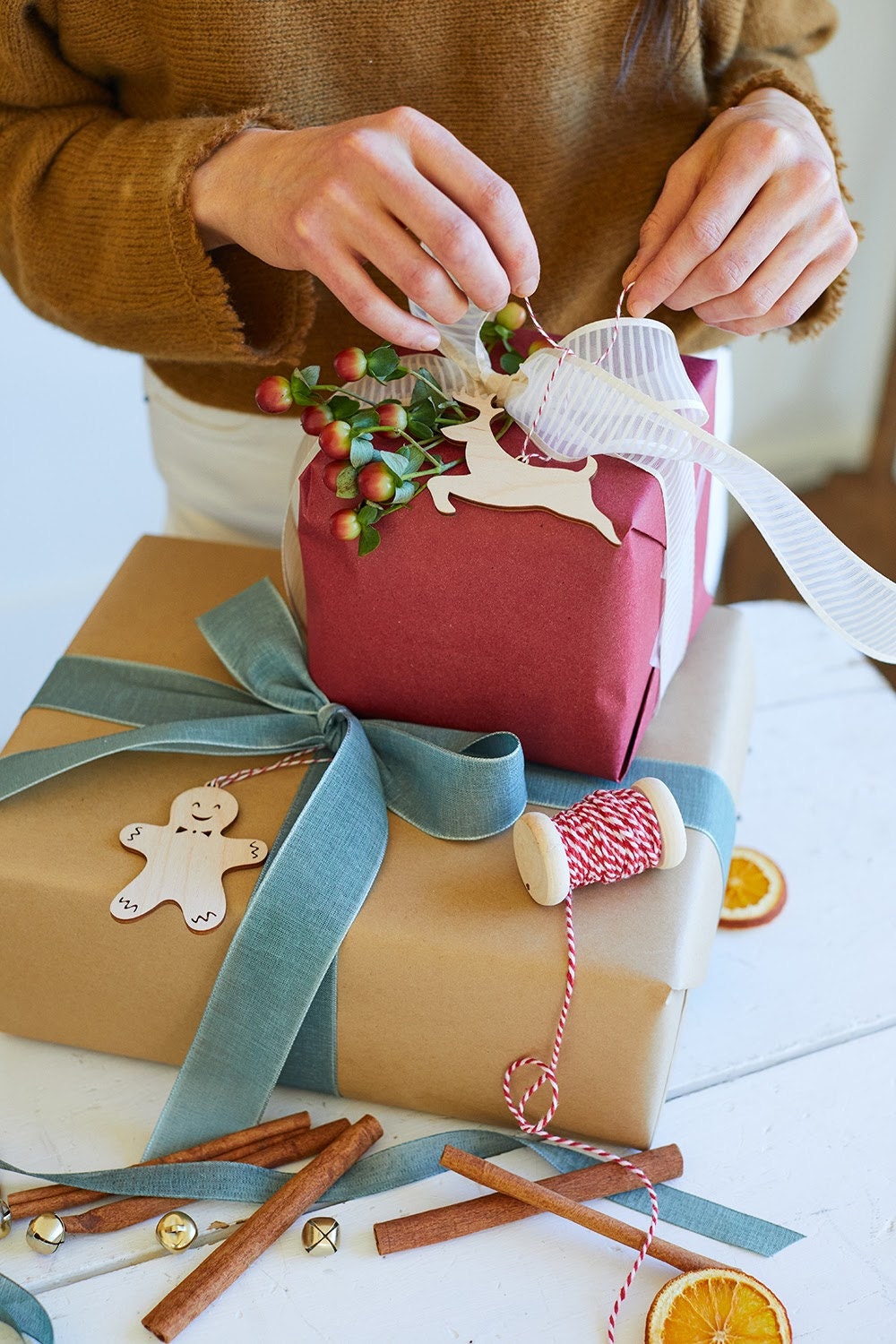 *USD prices may vary day by day due to fluctuations in currency exchange from this seller's listing currency to your browsing currency.