Here's how we worked to support our community in 2016 and what we're planning for the year ahead.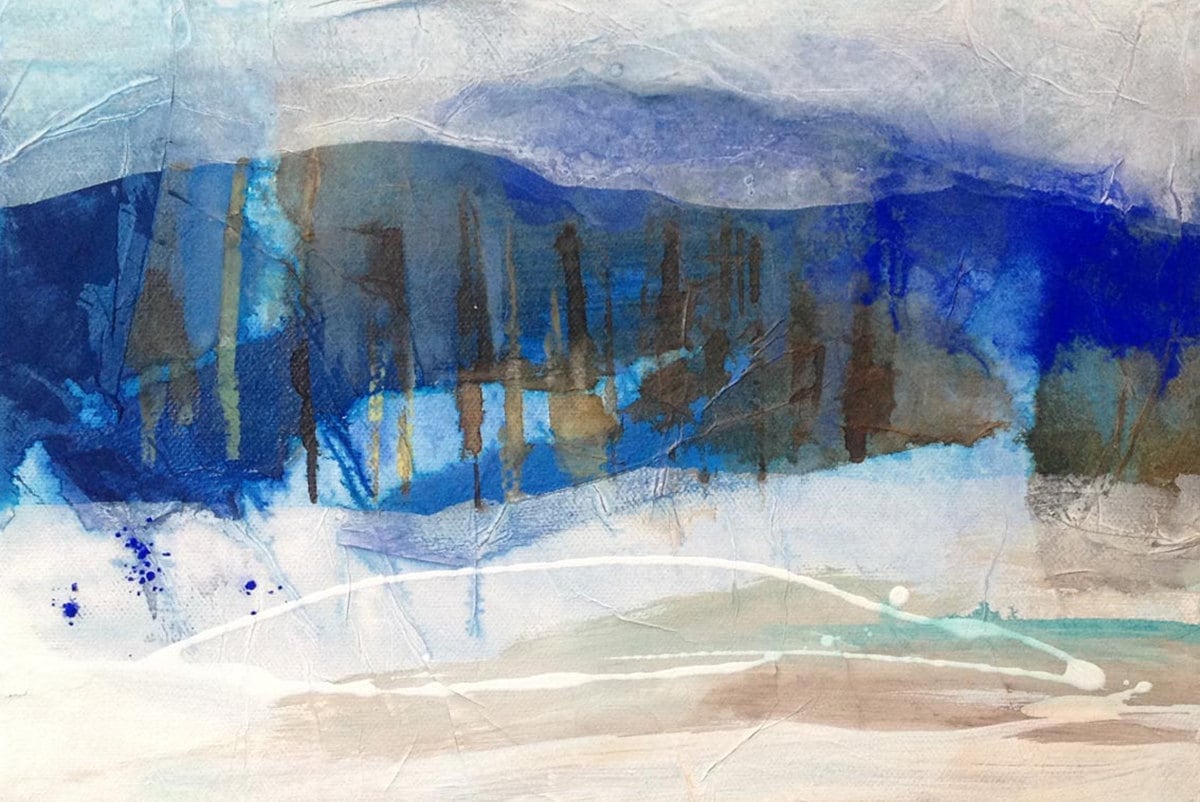 The holidays are an invigorating time for the Etsy community: Sellers are abuzz in their workshops creating unique gifts for shoppers around the world, while staff at Etsy HQ are focused on building the tools to help them grow their businesses (and trying not to buy everything in sight). As 2016 draws to a close, I wanted to take a moment to celebrate everything we've accomplished together this year, as well as to share how we'll help creative entrepreneurs reach new levels of success in 2017 — because when Etsy sellers succeed, Etsy succeeds. Here's how we worked to support our community in 2016 and some of the things we're planning for the year ahead.
Reaching new audiences
Over the years, we've heard from many sellers looking for ways to promote their goods to new and wider audiences. With the launch of our first
global brand marketing campaign, Difference Makes Us,
we're doing just that. We've already reached millions of new shoppers with our series of online videos and robust social media campaign, and we plan to build on this early success by expanding our global brand marketing campaign in 2017.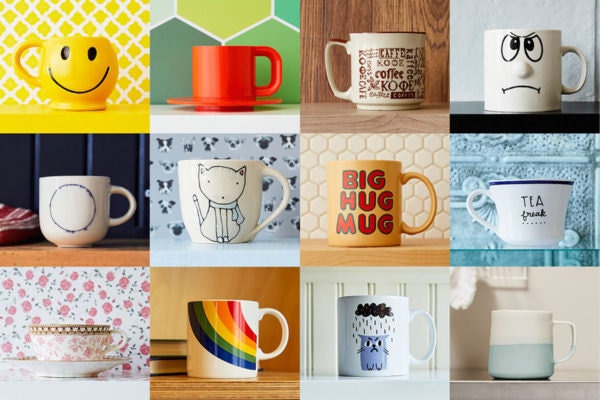 We're also empowering sellers to drive their own advertising efforts more efficiently with our new integrated
Google Shopping Ads
tool.
More seller tools
We're focused on supporting Etsy sellers as they start, manage, and grow their creative businesses. This year, 
we launched Pattern by Etsy,
a service that enables Etsy sellers to create beautiful custom websites in minutes, leveraging all the hard work they've already put into their shops. [caption id="attachment_8817487" align="alignnone" width="738"]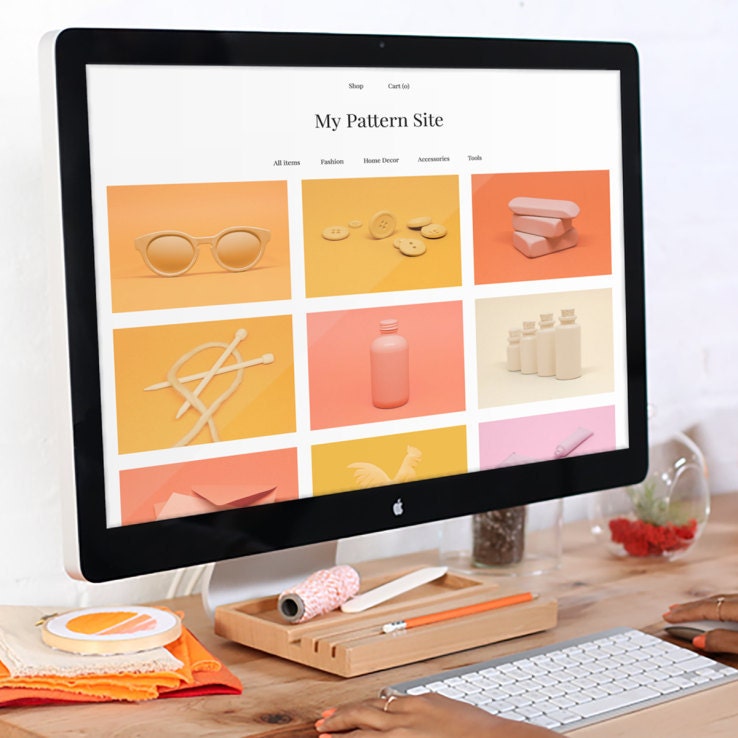 |#|[/caption] We
expanded our Direct Checkout capability
to a total of 36 countries and
partnered with Intuit
to give Etsy sellers in the US and UK access to accounting software that provides greater insight into their Etsy sales and expenses (at a discounted price, no less). We're excited to help sellers focus on their businesses, not their bookkeeping.
Improved search (and shopping)
Whether you're looking for a
mermaid crown
or a
headboard made from reclaimed barnwood
, the Etsy shopping experience is core to our business — and we're always working to improve it. In recent months, we gave Etsy's homepage a
much-needed makeover,
optimized the mobile experience for ease of use and made
ongoing enhancements to search
. We also acquired
Blackbird Technologies
, a machine learning company which will help us create a more relevant and personalized search experience for Etsy shoppers. We are committed to continuing to improve the search experience on Etsy in 2017.
Education and activism for sellers
Etsy's thriving community of nearly 1.7 million* creative entrepreneurs drives our mission to reimagine commerce. In August, we gathered Etsy shop owners at the
first-ever Etsy Up conference
, a two-day summit focused on empowering and connecting sellers. [caption id="attachment_8817488" align="alignnone" width="1141"]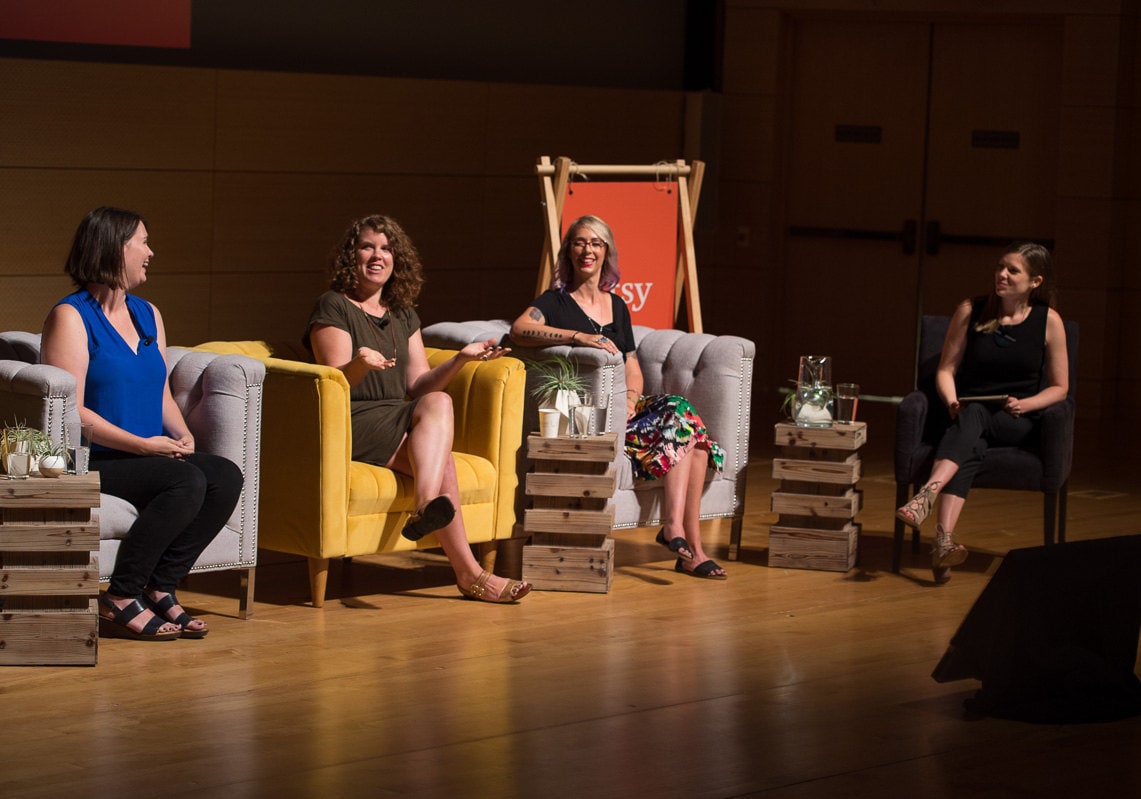 Erin Dollar of
Cotton and Flax
, Jahje Ives of
Baby Jives Co.
, and Cassie Uhl of
Zenned Out
discuss social media tips with Etsy's Seller Social Media Manager Jessica Ulrich at the Etsy Up Conference. Photo by Erik Valind.[/caption] We also advocated for economic policies that benefit entrepreneurs, releasing a report outlining a series of policy proposals to
create an economic safety net
for all workers. This holiday season, we worked with
Etsy Teams
to host
Etsy Made Local selling events,
bringing makers together with their local communities at in-person craft markets around the world. These milestones, while only a small sampling of our work, represent our unique approach to business; as Etsy continues to grow, we're more focused than ever on achieving our mission to reimagine commerce in ways that shape a positive future for all of us. Heading into 2017, our team is excited to take on new challenges as we work hard to build markets, technologies, and services that empower creative entrepreneurs, create a best-in-class shopping experience for buyers around the world, and drive sales for our seller community. I look forward to sharing more details of our plans in the coming months. From all of us at Etsy, we wish you the happiest of holidays and all the best for 2017. As always, thank you to the Etsy seller community for your continued passion and dedication; you're an inspiration to the Etsy team and the world. Onward, Chad
*Active sellers as of September 30, 2016.