This Earth Month, We're Reducing the Impact of Packaging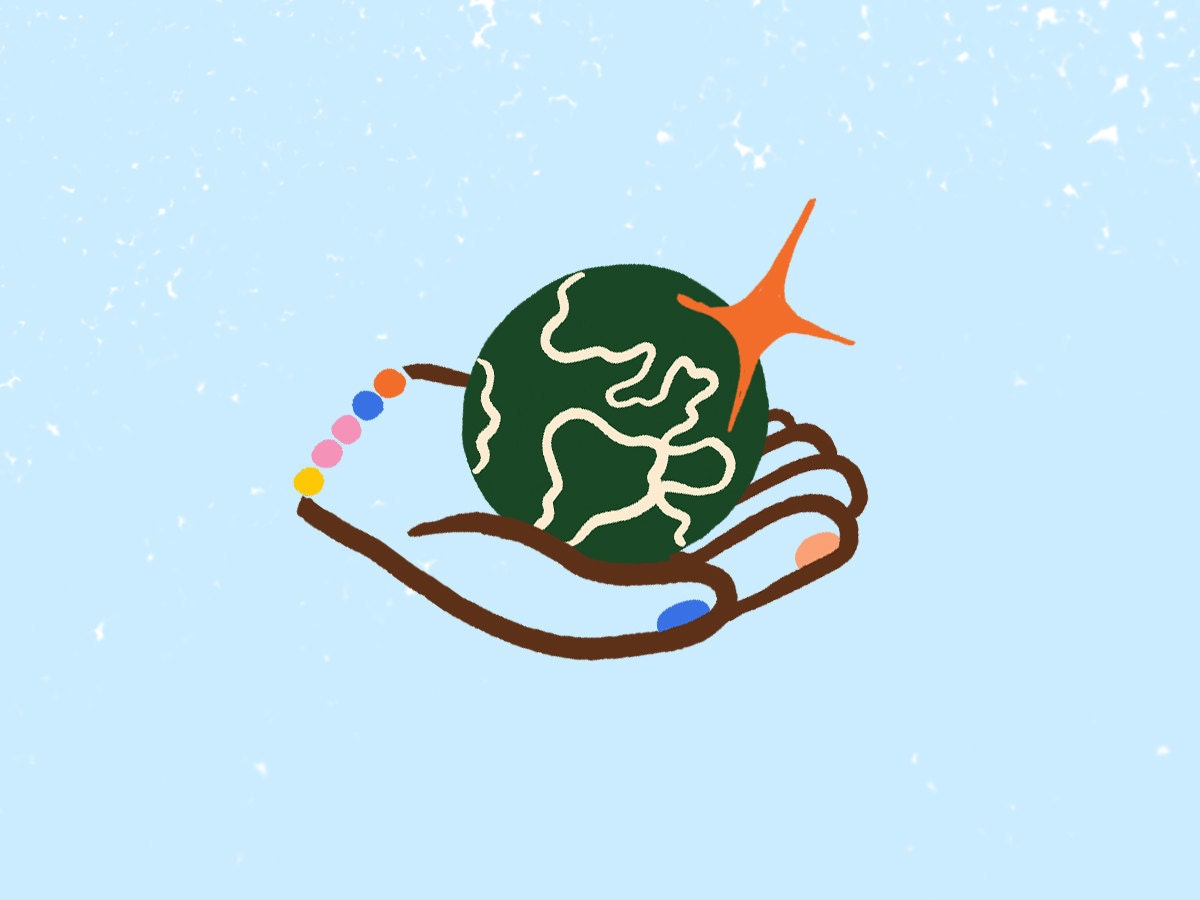 This time last year, I reflected on the importance of continuing our sustainability efforts during a drastically different Earth Month. At the time, I couldn't have imagined the gravity of the year that lay ahead and the myriad ways the unfolding pandemic would change our behaviors and sense of normalcy. 
One of the shifts that was accelerated as a result of the pandemic was people's comfort with and propensity toward ecommerce. With Main Streets around the world closed, more people than ever turned to Etsy not only to find items they couldn't get anywhere else, but also to make much needed human connections and support small businesses online. Etsy grew significantly in 2020, and as we get bigger so does our responsibility to do our part to address the urgent climate crisis.
At Etsy, we have long aspired to be a sustainability trailblazer and are focused on reducing our carbon footprint year round. In 2019, Etsy became the first global ecommerce company to completely offset our carbon emissions from shipping; we also power our marketplaces entirely with renewable electricity and run zero waste operations globally. Just a few weeks ago, we announced our industry-leading pledge to reach Net Zero carbon emissions by 2030, a commitment that requires bold and immediate action. 
Reducing the Impact of Packaging 
One of the most common sustainability challenges with online shopping is the amount of packaging materials used and the type of packaging materials chosen. It's always disappointing when a keychain arrives in an elephant-sized box, or overflowing with packing peanuts and bubble wrap that are difficult to recycle. 
Of course, buyers come to Etsy for handmade and unique items, many of which require extra care when shipped around the world. While we know our sellers are conscious to avoid waste - 86% said they already reuse packaging - we're focused on reducing our packaging footprint even further. 
Etsy Inc. will now offset 100% of carbon emissions from packaging. When you buy an item on Etsy or Reverb, we already measure the carbon emissions released into the atmosphere as a result of shipping that item and invest in projects that reduce carbon emissions by the same amount. Now we're including the carbon emissions from the materials used to pack your items in that calculation and increasing our investments in offsets accordingly, with no additional cost to buyers or sellers. 
In 2020, we offset 404,439 metric tons of carbon, the equivalent of protecting 825 sq miles
of US forest for a year. We've funded projects that are protecting trees that improve air quality and absorb carbon, sponsoring wind and solar farms that generate clean energy and replace fossil fuels, and developing greener methods for producing auto parts. With the addition of packaging, we're bringing an exciting new project into our portfolio that conserves natural habitat and repatriates indigenous lands.* You can learn more about how we measure carbon emissions from shipping and packaging here. 
While offsets are an important way to immediately address the carbon impact of packaging from purchases on Etsy, we're also committed to longer term reduction measures, including: 
Seller engagement. We'll continue to encourage our 4.4 million Etsy and Reverb sellers to use more sustainable packaging materials and offer opportunities to learn about how they can reduce their business' footprint.
Cleaner materials. We're exploring ways to connect sellers with vendors that can provide more sustainable packing materials, which could include circular packaging options. 
Advocacy. As always, we'll keep pushing for public policies that will drive the decarbonization of the logistics sector and we will continue to set a strong example for our industry peers. 
Supporting Sustainable Small Businesses
As our marketplaces grow, we're proud that Etsy is a destination where shoppers can support small businesses with the confidence that their purchases will have a positive impact. In fact, 87% of Etsy sellers believe it's important to run an environmentally responsible business. And we know sustainability matters to Etsy shoppers. In the last year, we've seen an 88% increase in searches for eco-friendly items and searches for reusable items more than doubled. 
You can shop some of our favorite eco-friendly listings here. And don't forget to reuse or recycle the packaging!
*You can read more about the Western Rivers Conservancy project here, and our other ongoing projects here.