We are excited to share updates on our efforts to drive a positive economic, social, and ecological impact.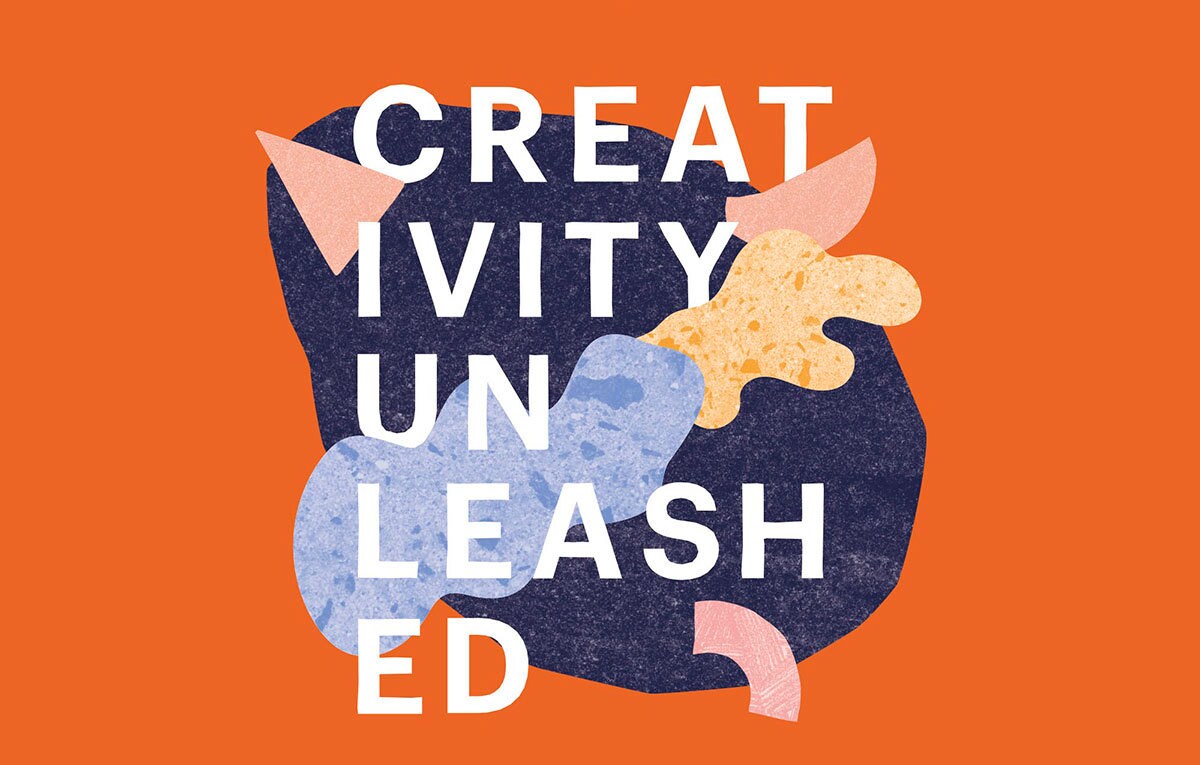 At Etsy, staying true to our mission of keeping commerce human and being a socially responsible company means we have to set the bar high for all of our goals, and hold ourselves accountable to our stakeholders. We realize that many are counting on us. For sellers, our marketplace serves as a source of economic opportunity and empowerment. For employees, we work to provide a diverse and inclusive workplace. And, for the benefit of our planet, we want to be mindful of our carbon footprint. Over the past year, we have brought even more focus and accountability to both our business and impact work. We've moved quickly, and have seen progress. In addition to
reporting four consecutive quarters of accelerated GMS and revenue growth
, we are also pleased to share new updates on headway with our impact strategy. Here are some key highlights: [caption id="attachment_8817826" align="alignnone" width="492"]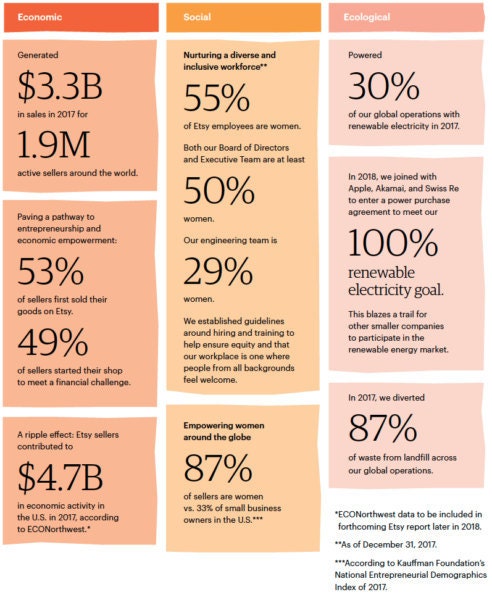 |#|[/caption] Additional details about our progress can be found in our
Impact Update report
. I believe we are demonstrating that Etsy can be a great business and a great corporate citizen. Our financial and impact goals are highly complementary: Our business drives our positive impact and our impact initiatives drive our business. We believe that by living our mission, we are growing the pie for everyone. We are giving creative entrepreneurs around the world the opportunity to earn a living doing what they love. We stand out as one of very few public companies whose board and executive teams are both 50% female; and, at a time when gender diversity in technology roles is being scrutinized, we are proud that the percentage of women in engineering roles at Etsy is significantly higher than most publicly-available benchmarks. Additionally, our work to transition to the cloud and our new power purchase agreement demonstrates that we are implementing innovative solutions that benefit both our business and our environment. While we are proud of our efforts to date, we recognize that being a socially responsible company is a journey. We know we have more work ahead of us. We will continue to strive for excellence and provide updates about our progress along the way. Cautionary Statement Regarding Forward-Looking Statements: This blogpost and the Impact Report includes forward-looking statements and information regarding our business strategies, plans and operations, and our progress toward our corporate mission, value creation model and ideals. Forward-looking statements include all statements that are not historical fact. We have high hopes, but forward-looking statements involve risks and uncertainties and our actual results could be materially different from our expectations.  The risks and uncertainties we face are more fully addressed in the attached report and in the "Risk Factors" section in our Quarterly Report on Form 10-Q for the quarter ended June 30, 2018 and subsequent reports that we file with the Securities and Exchange Commission.