Now more than ever, it's important to celebrate and support creative small businesses around the world.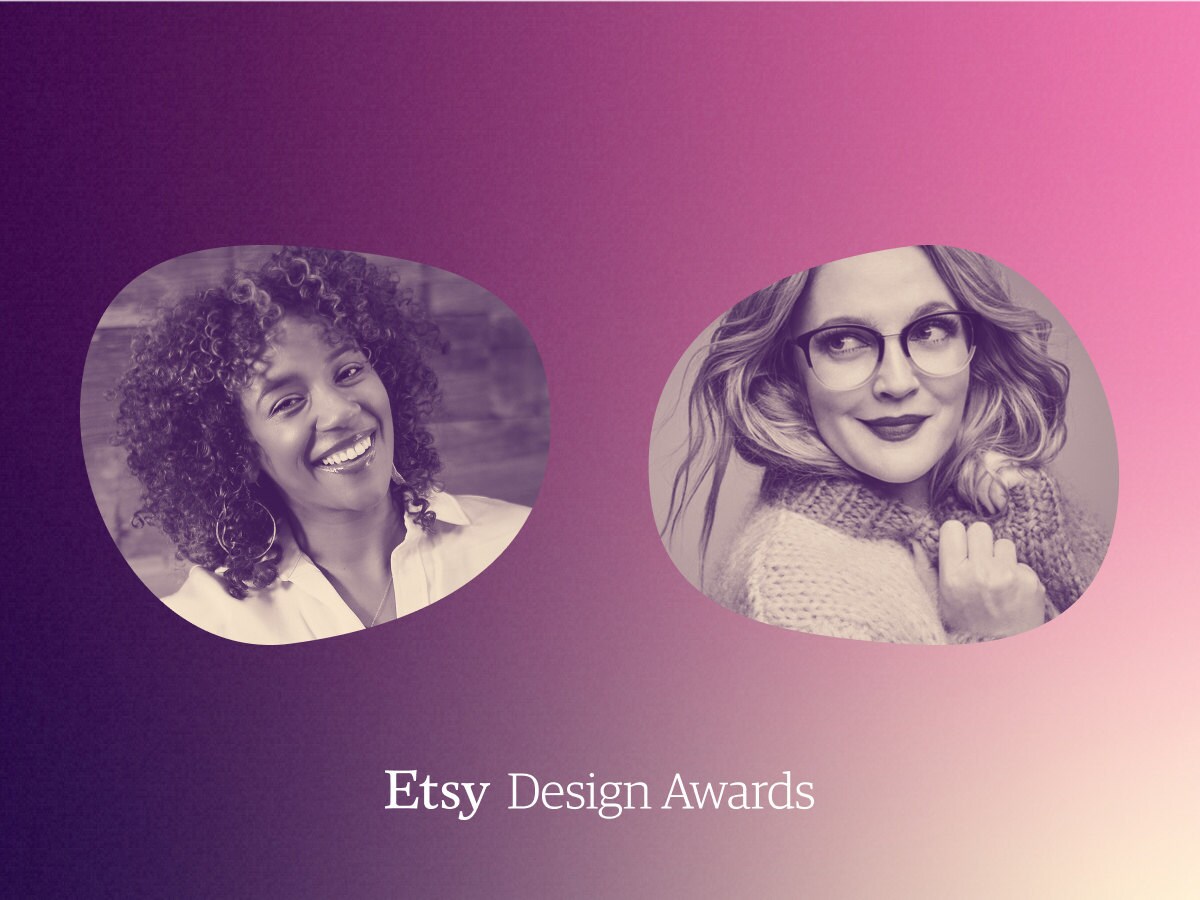 At Etsy, our sellers are at the heart of everything we do. And now more than ever, it's important to celebrate and support diverse, creative small businesses around the world.   
That's why we're excited to announce the second annual Etsy Design Awards (affectionately known as The Etsies), launching today. This year, award-winning actress, entrepreneur, and self-proclaimed Etsy lover, Drew Barrymore will serve as a judge for this Awards, helping me select the "best of Etsy." 
"I have been a huge fan of Etsy for many years. All of these incredible independent sellers, from all over the world, create the most amazing items, and with such heart and passion. I love the personal cards and notes from the sellers and these one-of-a-kind items that are often made at home and sometimes with the whole family involved. I'm so happy to be able to honor this incredibly talented group of entrepreneurs" says Drew.
Honoring the work of our sellers who pour their hearts into their products, the Etsies will highlight the highest-quality items found on Etsy, while spotlighting our multi-faceted global community of entrepreneurs at a time when they need it most. 
The search is officially on: starting today through July 15, sellers can enter an item — handcrafted, designed, or vintage — for a chance to be crowned the Etsy Design Award Grand Prize Winner and awarded $15,000 USD, while ten others will be named Etsy Design Award Category Winners and awarded $1,000 USD each. 
And this year, we're excited to introduce a few new updates to the program:
'Nominate a Seller' sweepstakes. We're looking to our buyers to help us in our search for special: through July 1, Etsy shoppers can nominate their favorite shop for an Etsy Design Award; by doing so, you'll be entered  to win one of ten $1,000 Etsy gift cards* – think of it as our way of paying it forward. 
People's Choice Award. We're introducing a community vote – which will open when finalists are announced in September – and the finalist that receives the most new 'favorites' to their listing during the voting period will win the People's Choice Award and $5,000 USD. 
Expanded categories. We're expanding from five to ten categories to better represent our marketplace and give even more sellers the opportunity to win an award. This year's categories include: Jewelry, Bags, Accessories & Shoes, Clothing, Art, Home & Living, Weddings, Paper & Party, Kids, Pets, and Vintage.
Updated winner prizing. In addition to cash prizes, Etsy Design Awards winners will receive Etsy Ads and listing credits, mentorship from Etsy experts on key topics to grow their businesses, and features on Etsy's owned marketing channels. We'll be revealing the 2020 winners in October.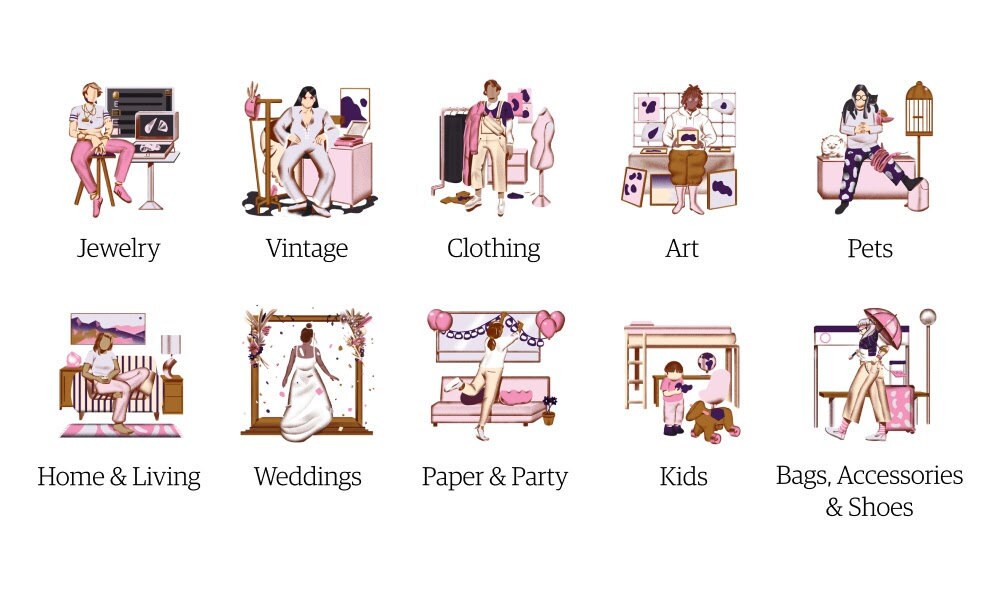 For more information, eligibility details, and to enter, head over to etsydesignawards.com. And shop last year's finalists here. Let the search for special begin!
*No purchase necessary. Open to legal residents of the U.S. & DC, Canada (exc. Quebec), France, Germany and the UK, aged 18 years or older. Ends 11:59:59 PM EDT on July 1, 2020. Void where prohibited. Subject to Official Rules.