Searches for engagement rings spike in October on Etsy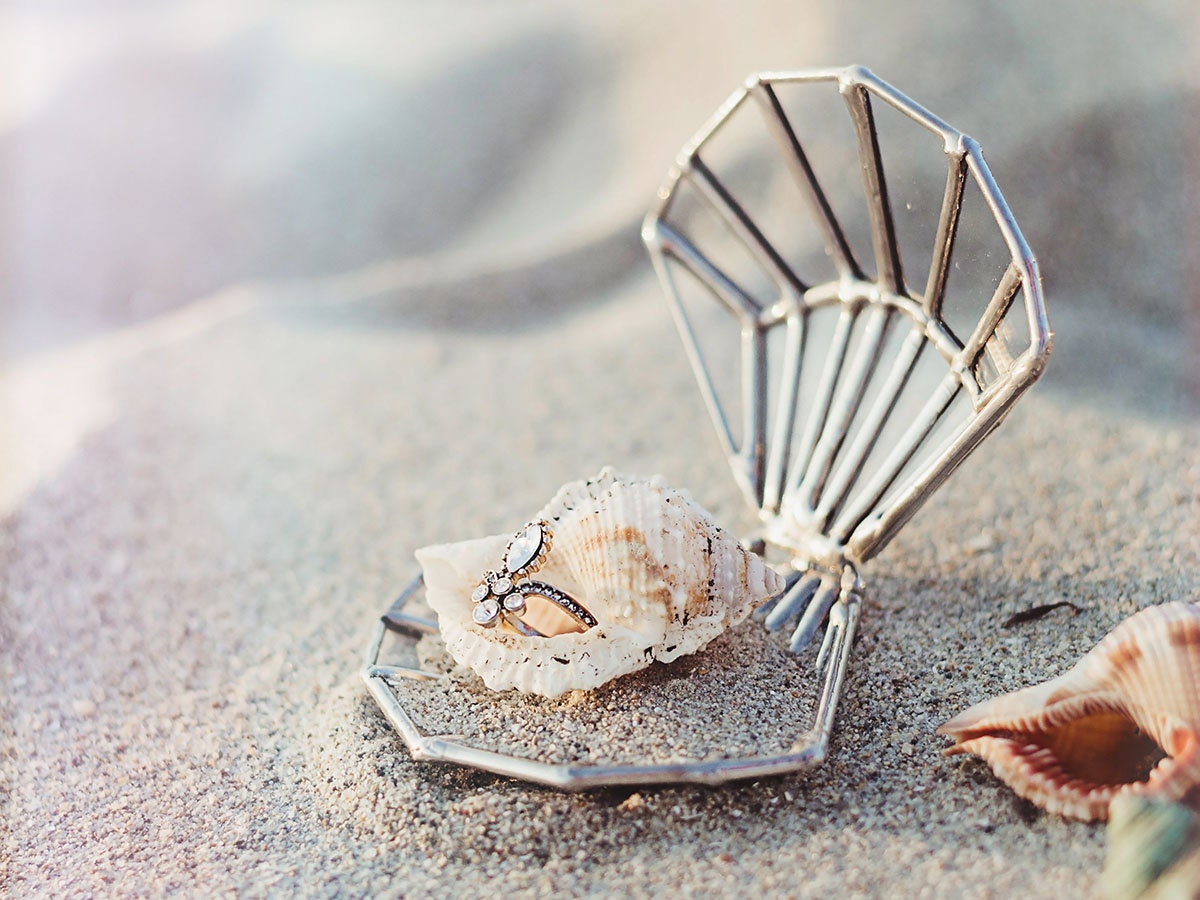 While fall weddings are still in full swing, engagement season – also known as the holidays – are fast approaching. On Etsy, searches for engagement rings start spiking in October, and according to
Wedding Wire
, Christmas Day is the most popular day of the year to pop the question. As couples move away from cookie-cutter weddings Etsy sellers are creating the most unique finds, making the journey to the aisle just as special as the relationship. And, for an even more unique celebration, partners can personalize every aspect of their big day by working directly with sellers to create the wedding of their dreams.
THE RING
With the
average ring cost
netting out at $5,000 shoppers can find options on Etsy that won't break the bank, from budget-friendly diamonds to the
increasingly-popular gemstone alternatives
.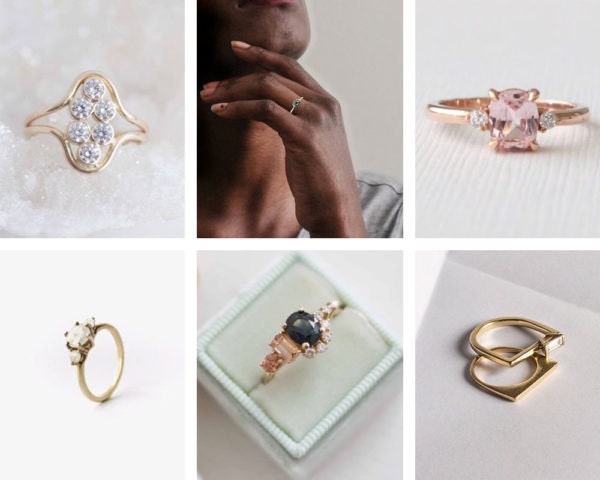 THE PROPOSAL
Couples are opting for creative ways to pop the question, using items like stylized ring boxes that are sure to get any partner to say "yes".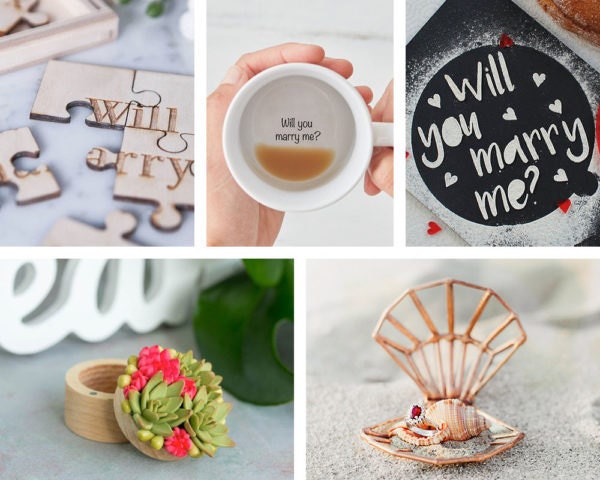 THE WEDDING PARTY PROPOSAL
Proposals aren't just for the couple. Partners are asking their loved ones to be part of the big day in ultra-special ways, from personalized portrait magnets to custom puzzles.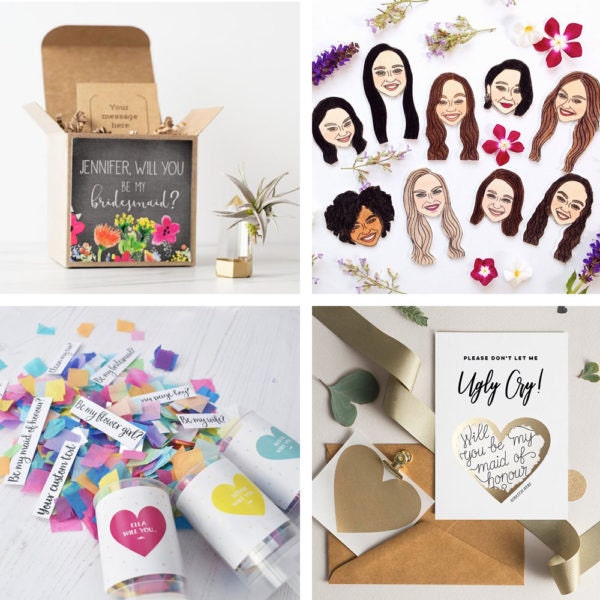 THE PLANNING
Every couple knows that organization is key when planning a wedding, and using books and binders is one of the most valuable ways to stay on track. Shoppers can find creative, personalized items on Etsy that make even the most mundane planning tasks feel special – and don't forget the wine and beer glasses to support the process (hint: they make great engagement gifts.)