Etsy is collaborating with American Express to bring the magic of Small Business Saturday® to its online marketplace.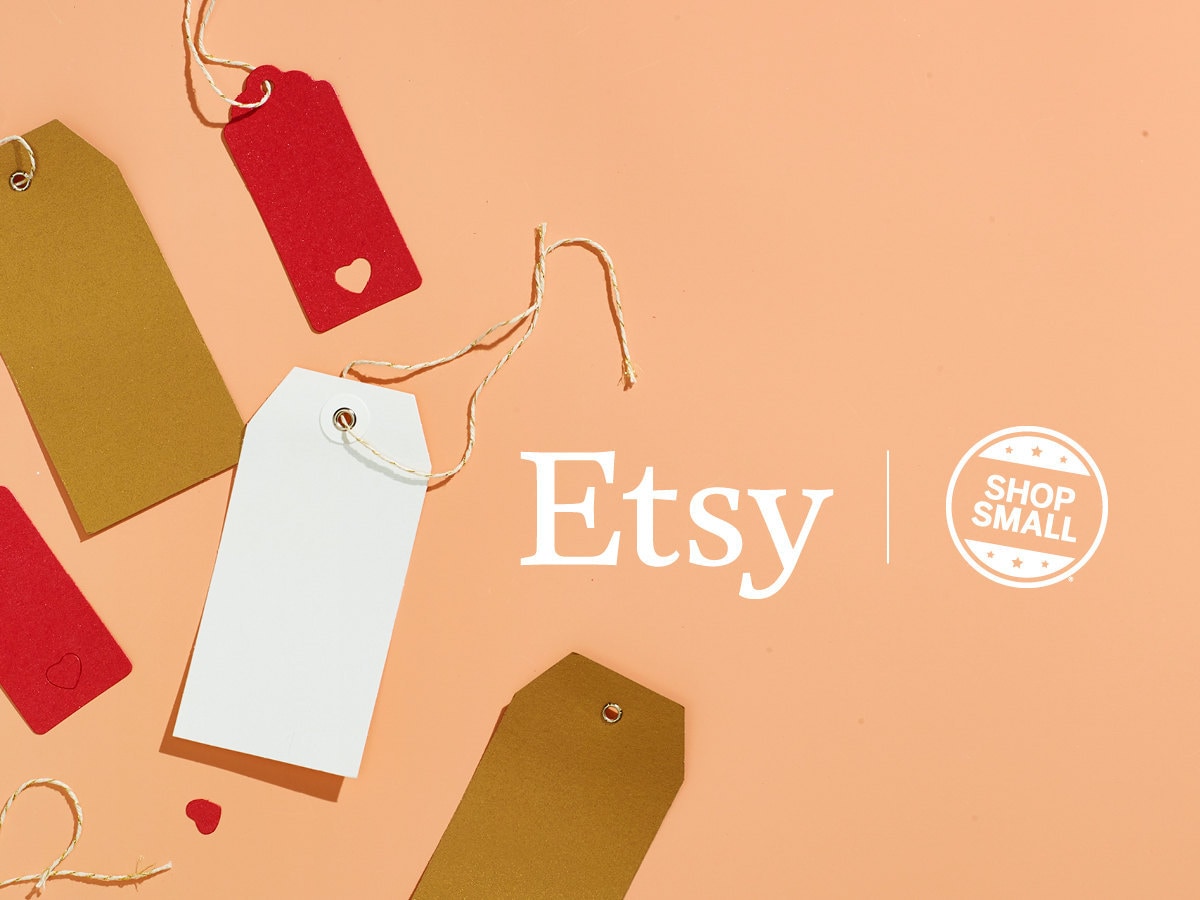 Etsy is committed to providing ways for creative entrepreneurs and small businesses of all kinds to reach new consumers, particularly during the peak of the holiday shopping season. This year, Etsy and American Express have teamed up to help online small business owners participate in Shop Small and Small Business Saturday on Nov 25 to create memorable experiences that inspire customers to Shop Small all season long. American Express will also remind shoppers to continue to Shop Small by shopping on Etsy this holiday season, and all year round. Our collaboration set out to help Etsy sellers stand out online in the Small Business Saturday celebration, by providing new opportunities to connect with consumers excited to Shop Small this holiday. Here's how:
Etsy sellers have the opportunity to sign-up for special co-branded materials and merchandise designed for online small businesses, in collaboration with American Express. Etsy will also encourage sellers to utilize custom campaign assets made for their social channels as well as their Etsy shops, and to visit the Shop Small Studio to leverage available marketing materials.
Etsy experts contributed content to the Small Business Saturday 101 content series on ShopSmall.com providing ideas and tips to help online small businesses market themselves and reach new customers on and beyond Small Business Saturday on Nov 25.
On Small Business Saturday, Etsy sellers will host holiday pop-up markets in San Francisco, Los Angeles, New York, San Antonio, and Wichita, providing a destination to shop locally crafted, one-of-a-kind items. Etsy and American Express are collaborating with Etsy sellers to facilitate unique memorable moments for shoppers at the events.
Together, Etsy and American Express will tap into their more than 20 million followers on social media to highlight Etsy sellers and pop-up markets on social media on Small Business Saturday; and in the days following, we'll encourage shoppers to keep showing love for small businesses all holiday-season long on Etsy.com.
American Express created Small Business Saturday in 2010 to bring more customers to small businesses nationwide. Celebrated each year on the Saturday after Thanksgiving, Small Business Saturday is a way for consumers to kick off the busy holiday shopping season and make an impact on their community by supporting small businesses, in the spirit of the Shop Small movement. In 2016, an estimated 112 million shoppers reported shopping at small businesses on Small Business Saturday and spent a reported $15.4 billion, according to the 2016 Small Business Saturday Consumer Insights Survey*. American Express has been a long-trusted partner of Etsy, and we are proud to be an official Corporate Supporter of Small Business Saturday this year, celebrating online small business owners from coast to coast.
*The statistic cited is an estimate based on projections from a nationally representative sample of adult consumers as reported in the 2016 Small Business Saturday Consumer Insights Survey commissioned by Amex and NFIB. The Survey gathered self-reported data and does not reflect actual receipts or sales.