Expert judges handpick $20,000 Grand Prize Award winner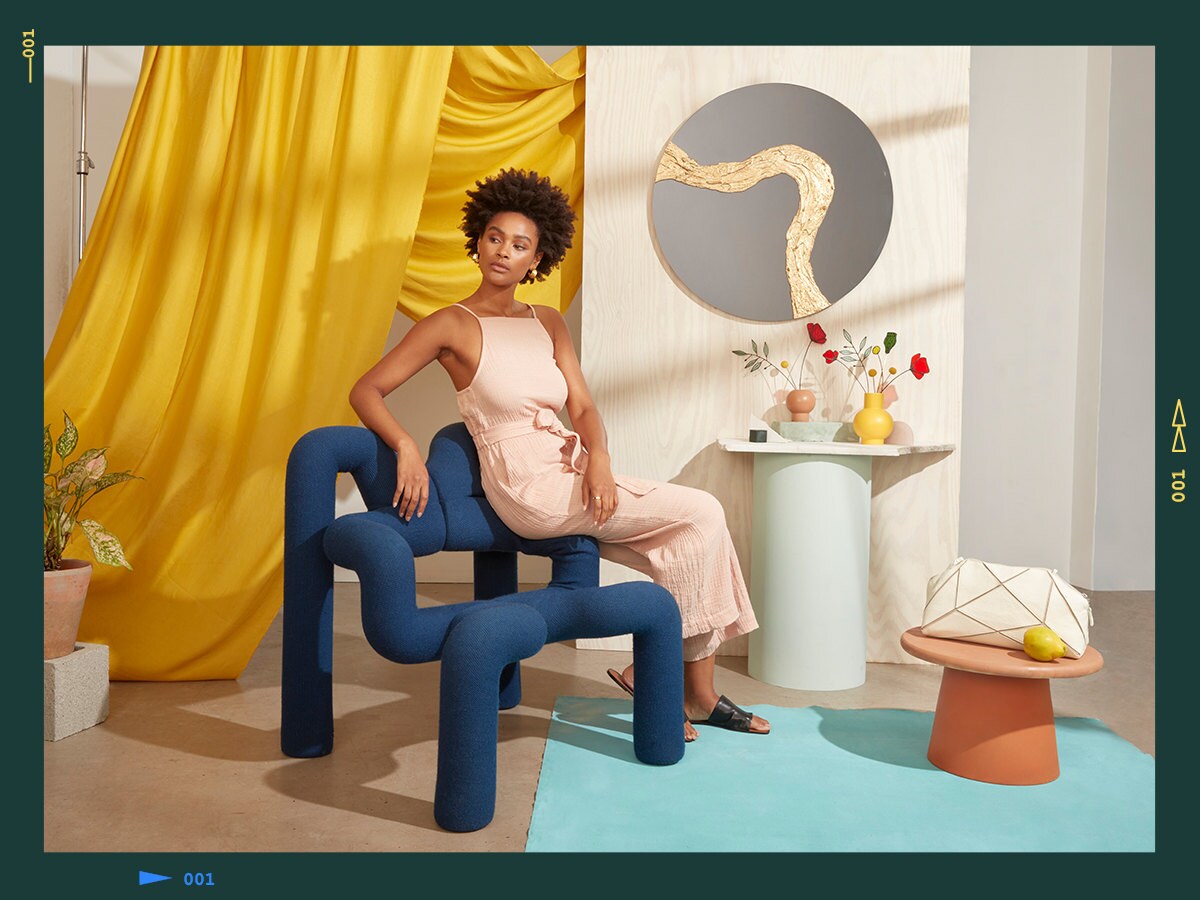 For three years running, the Etsy Design Awards have paid tribute to our inspiring sellers and their one-of-a-kind pieces. Each year we are blown away by this magical global community of creators and curators who put their best work forward in the hopes of taking home the Grand Prize Award — and this year did not disappoint.  
Narrowing down this year's finalists was no easy feat, so we brought on an expert panel of judges — including Meena Harris, activist and entrepreneur, Joseph Altuzarra, world-renowned fashion designer, Leanne Ford, interior designer and HGTV host, alongside myself — to handpick the cream of the crop. We also expanded our categories and added new prizes, including our first-ever Klarna People's Pick Award. 
Without further ado, let us introduce you to this year's award winners. Drumroll, please…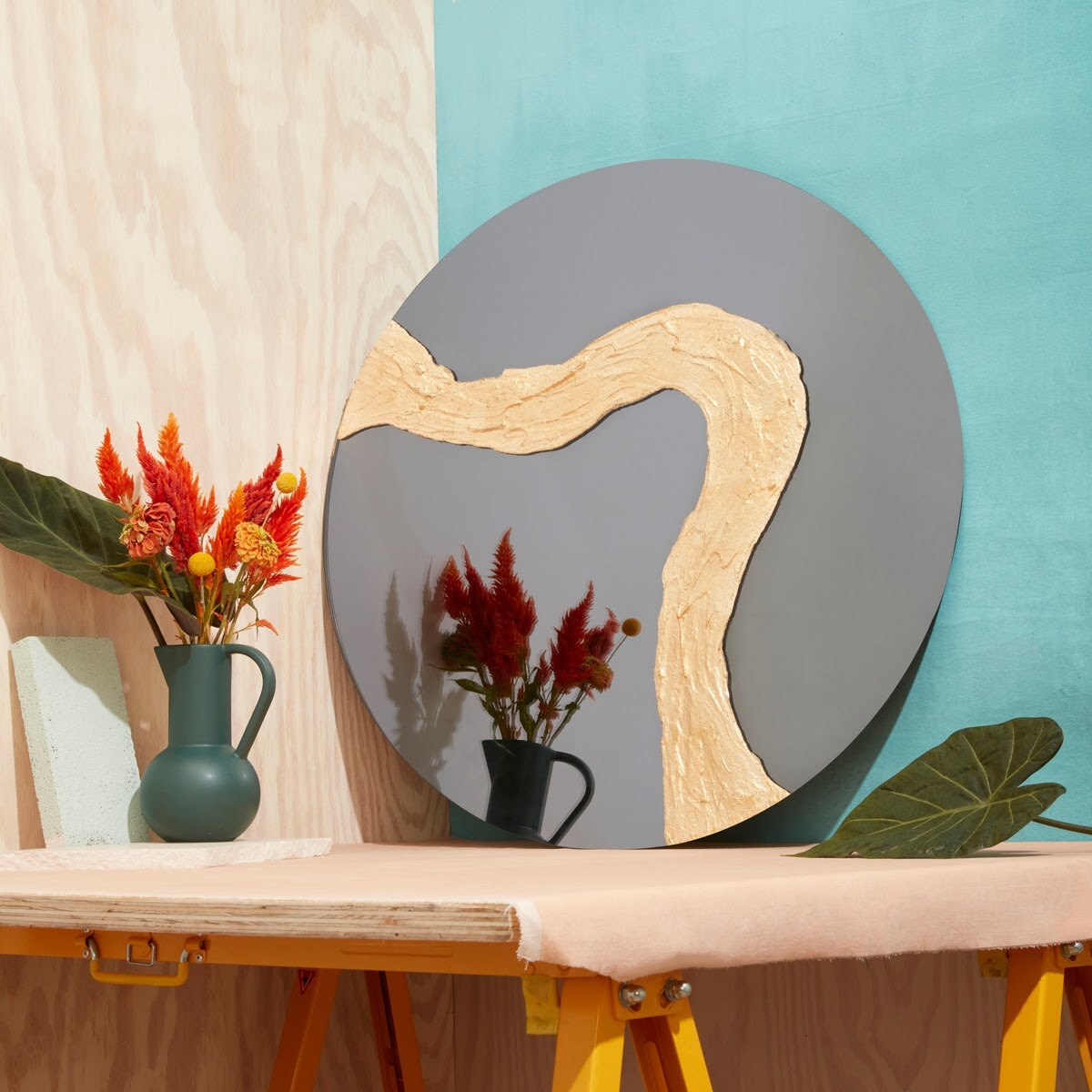 Grand Prize Etsy Design Award Winner: Glissando Mirror by Candice Luter | Art + Interiors
Equal parts elegant and extraordinary, Candice Luter's hand-gilded 'Glissando' Mirror won the judges' hearts—and the Grand Prize Award of $20,000 and inclusion in an Etsy TV ad. The self-taught Iowa-based artist, known for her impressive collection of unique home accents and macrame-inspired art installations, started crafting as a creative outlet—watching online tutorials and using remnant scraps of wood and fabric from her home studio. What began as a hobby quickly evolved into a full-fledged business when she made the risky decision to leave her job in corporate America behind in pursuit of her creative calling. While many thought she was crazy to leave a stable, secure job as a single mom at the time, Candice knew she was making the right choice—looking back, she says, "It was the most rewarding decision I have ever made."
Produced alongside her all-female team of seven, each of Candice's showstopping Glissando mirrors are individually unique, as each one is hand-textured and then hand-gilded in either gold or silver. While the flowing design cascades down in the most popular slide, cross-over or edge design options, the team also delights in taking custom requests to suit any client's space and taste.
Joseph Altuzarra notes that "the mix of textures, the surprising subversion of the idea of a mirror as an art object, the flawless craftsmanship, all came together to create an unforgettable item," while Leanne Ford calls Candice's winning design "a new and fresh take on something so classic." Meena Harris adds: "It takes something we all have in our homes and elevates it to the level of a stunning piece of art, so that even the mundane parts of your daily routine...include a touch of elegance."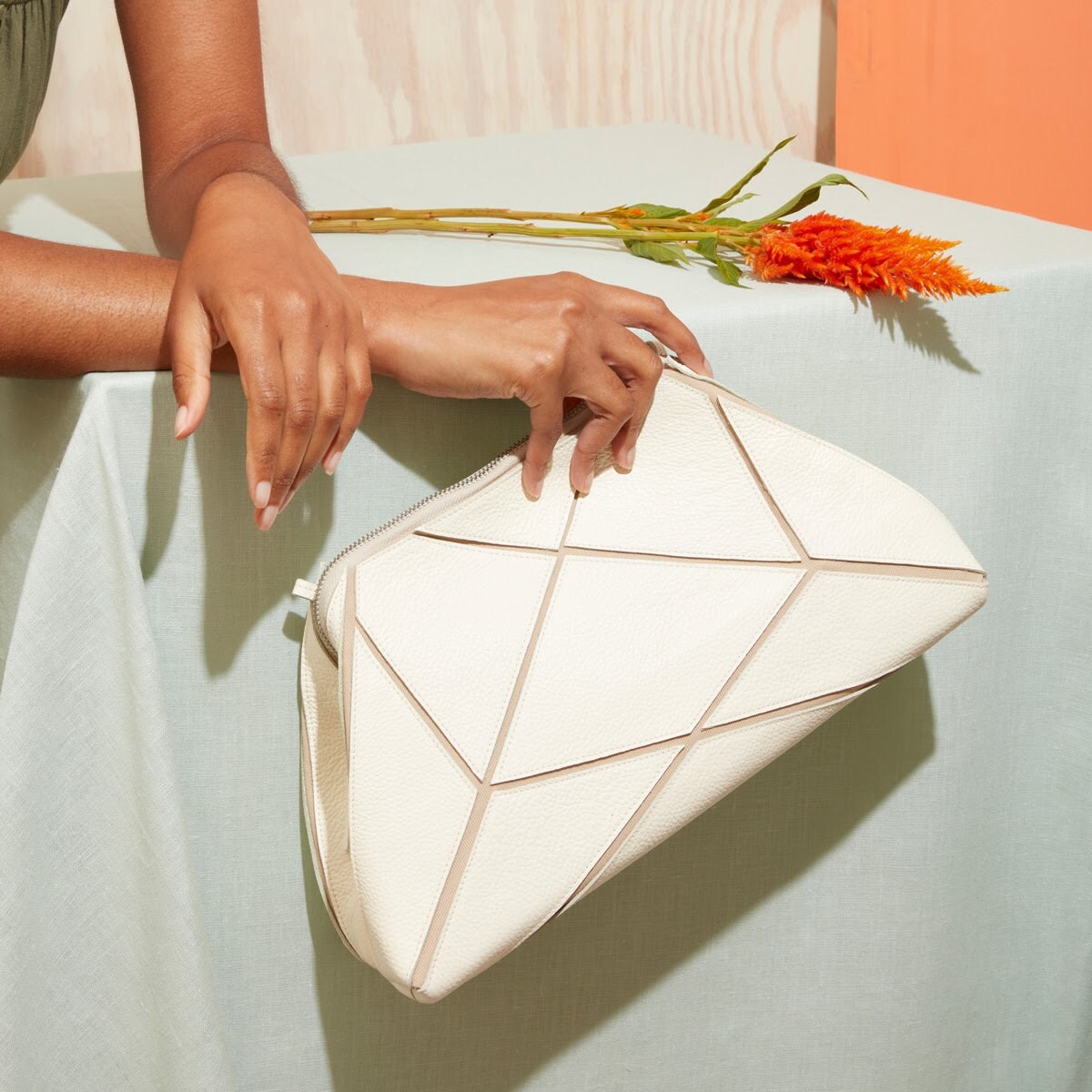 Silver Etsy Design Award Winner: Foldable Clutch by Lara Kazis
Taking home the $15,000 Silver Award is Germany-based handbag designer Larissa Hildmann of Lara Kazis, for her gorgeous, geometric foldable leather clutch. Having always been fascinated by the art of paper folding, as well as geometrical shapes and minimalistic architecture, Larissa set out to create a handbag that was functional, timeless, and unique. She first began making a prototype using paper when she says "the unexpected happened," and the design of her Foldable Clutch bag was born. This one-of-a-kind accessory, meticulously crafted from a buttery, high quality leather, is a convertible bag that can be worn as either a clutch or a cross body bag.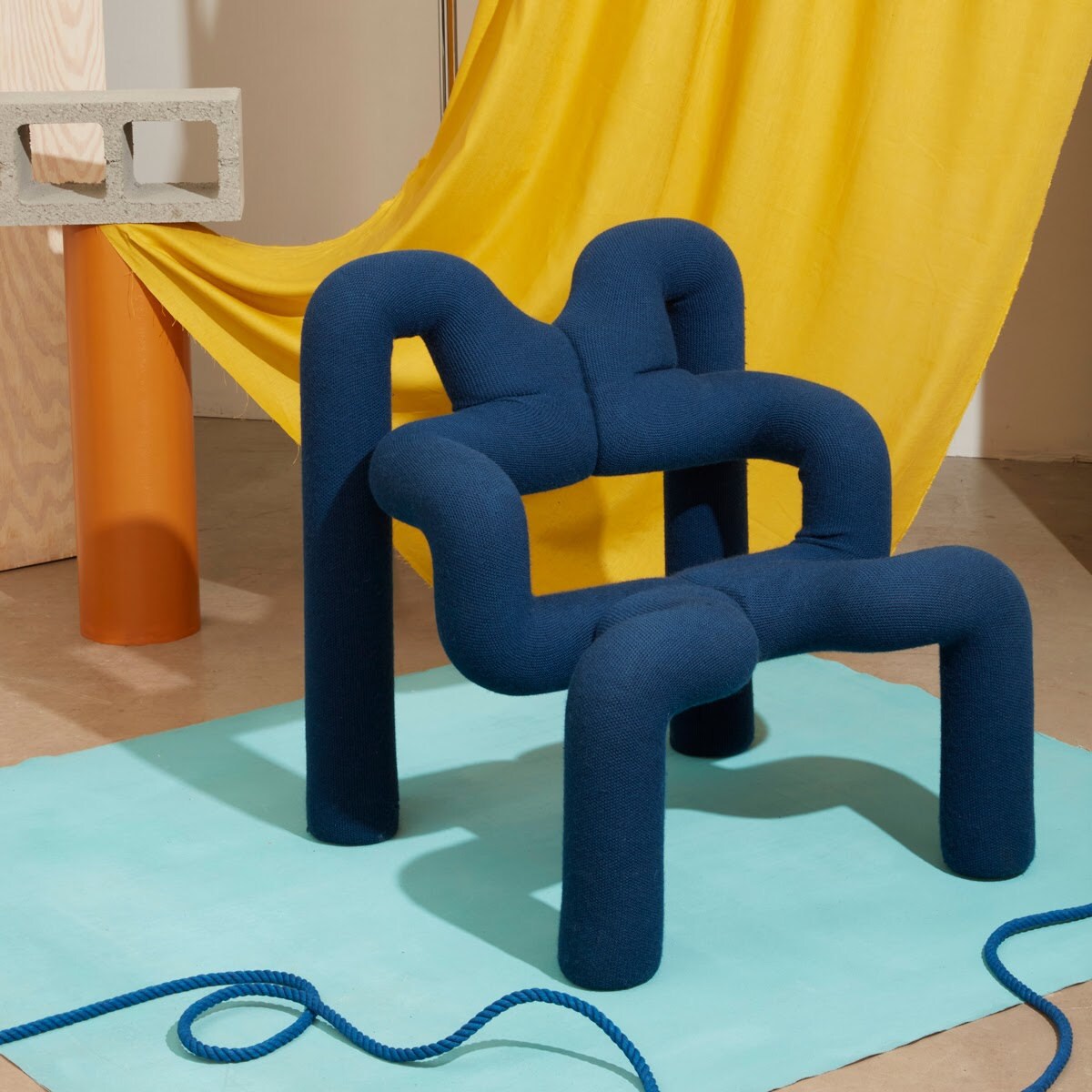 Bronze Etsy Design Award Winner: Vintage Terje Ekstrom Chairs by Catch My Drift Vintage
Winning the $10,000 Bronze Award, these expertly-sourced vintage chairs are a stunning, sustainable standout—and a unique sight to behold. Wisconsin-based vintage shop Catch My Drift Vintage is a family business, run by husband-and-wife duo Aliza Kaipainen-Rand and Joel Kaipainen, offering designer, post-modern and mid-century one-of-a-kind pieces that define a room. "Every item from our collection comes with a story," Aliza says. 
According to the sellers, these original, iconic Terje Ekstrom chairs are a rare find, acquired from a woman in Miami Beach who had once had them in her "stunning mid century waterfront estate" with her former husband, an architect.  Aliza shares: "These Ekstrom chairs are functional art objects. In many ways they embody the essence of what we strive to accomplish at Catch My Drift Vintage: stand-out design, original vintage, hard to find and iconic to an era."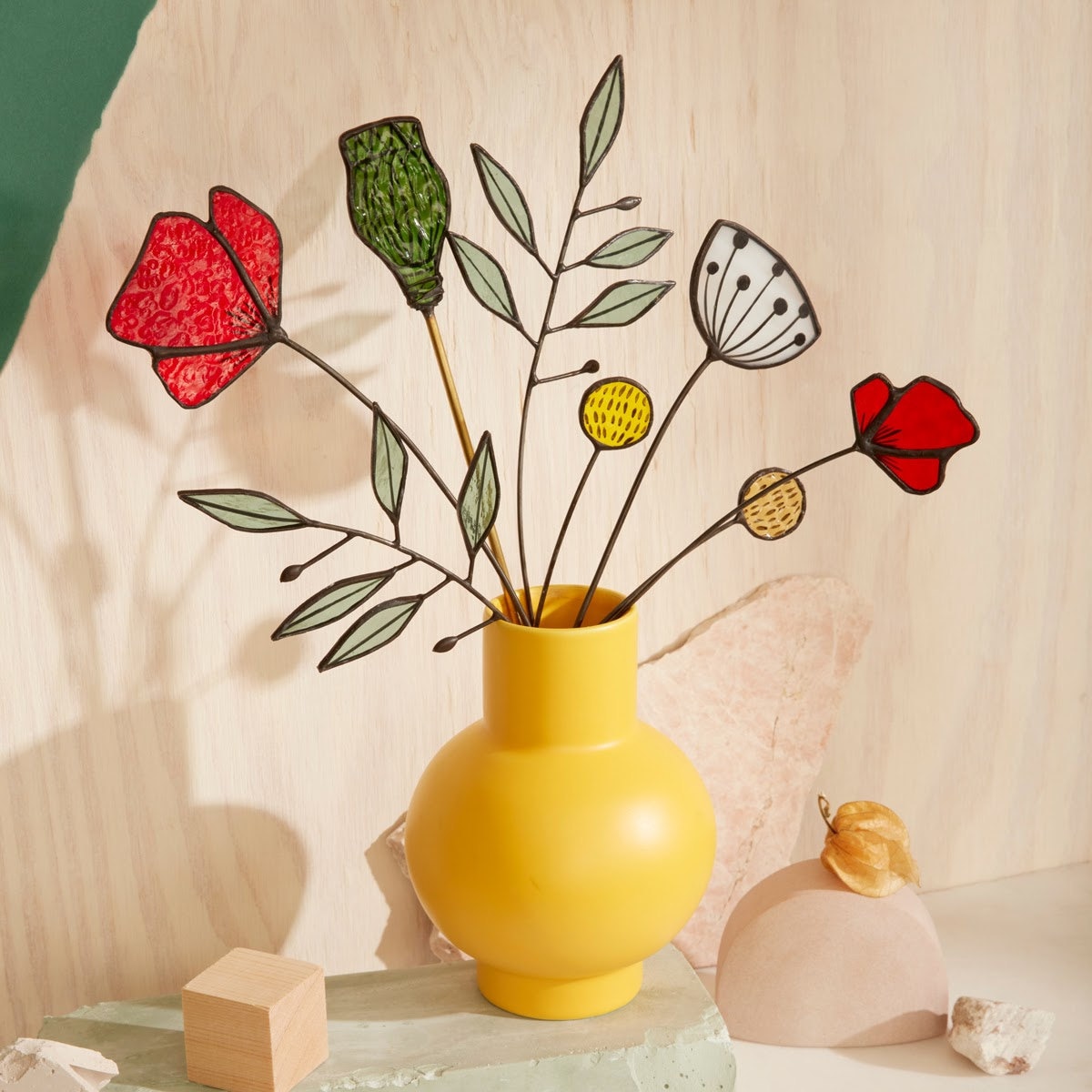 Klarna People's Pick Award Winner: Stained Glass Wildflower Bouquet by Glas & Glas
Finally, we turned to our community to choose the winner of the inaugural Klarna People's Pick Award, and this delicate, delightful, stained-glass design by Belgium-based shop Glas & Glas was the top-voted finalist, taking home $5,000. Mother of two and self-proclaimed "glass addict," Noor Springael began working with stained glass over 20 years ago and was immediately drawn to the technique. Inspired by the endless possibilities of working with glass as well as a focus on sustainability, she created her stained glass wildflower bouquet as a way to preserve flowers – both in form and color – using a combination of recycled glass and glass leftover from larger projects. "People here still mostly think of church windows when thinking of stained glass," she says. "Making small, easy-to-integrate glass objects is my way to show the world that there's so much more to stained glass." 
To shop the award-winning items – as well as all 100 finalists, who were each awarded a $250 Etsy Gift Card, $50 in Etsy Ads credits, and 50 free listing credits – visit etsy.com/designawards.