We're marking this milestone by sharing stories of the connections that shape our community.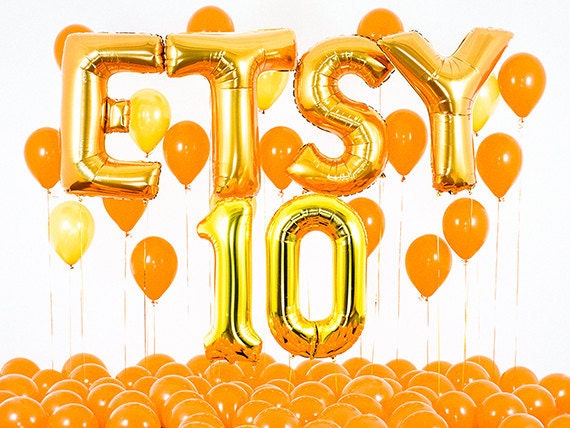 Ten years ago, Etsy was born out of the simple idea that a marketplace should exist to connect creative entrepreneurs with buyers in search of unique goods. Over time, Etsy has come to represent something even more powerful: an alternative to traditional commerce and a different, people-centered model for doing business. Today we celebrate Etsy's first decade as a company. Our success story spans not just ten years, but also millions of entrepreneurs and thoughtful customers all over the globe who make up the growing Etsy Economy. More than 1.4 million sellers are helping us realize our mission of reimagining commerce every day. In an age when drones, self-driving cars, and virtual reality headsets are threatening to erase ever

y opportunity to interact with another person, we're celebrating the personal bonds forged by our community. Over the last ten years, we've built an authentic, community-centric global and local marketplace. It's a collaborative endeavor that is nourished by the connections between everyone in ourecosystem. We are building for the long term and measure the impact Etsy can have in years and decades. Ten years -- one decade! -- after we began this journey, we can truly see the Etsy Economy taking shape around us. This is not a celebration for us as a company, but rather, as a community. We've created a
special site
to share some of the milestones that have gotten us to this point and the small, but profound, interactions that take place between strangers and friends in our marketplace every single day. We're sharing inspiring stories below, and I encourage you to share your favorite Etsy story, memory or connection on social media with
#etsy10
, or comment below.
We asked members of our community to share their own thoughts and stories about the connections they have made on Etsy. Here's what they had to say: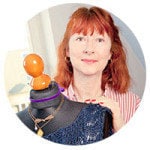 Emma, designer of bridal shawls and retro sweaters at Wollarium
. Based in Berlin, Germany and on Etsy since 2009. "My shop was quite new when I was contacted by a young couple - a stylist and a photographer - asking if I would be interested in loaning a lace knitted stole from Berlin to Portland, Oregon, for a photoshoot. I thought: okay, I don't know you, but your work is fascinating...so why not? Some weeks later, I received the most beautiful victorian-inspired photos I've ever seen. It was just what I needed to kick-start my shop as I learned how important beautiful photos are. Thanks to Alicia and Kenneth! Today I am also a proud member and leader of the
Etsy Germany Street Team
, where we share our knowledge and experience with each other." Nataliya, curator of vintage home decor at
1001vintage
. Based in Amsterdam, Holland and on Etsy since 2010. "Over the past few years with Etsy I've connected to so many wonderful people from all over the world! From collectors in NY and fashion designers in Paris, to interior stylists in Tokyo and and bloggers in Australia.  I was even part of a few Etsy events here in Amsterdam. It is nice to meet people driven and united by their art and ideas and - even more important - bringing them alive."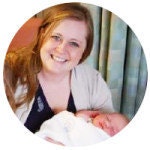 Emily, shopper on Etsy since 2010. "About a year ago, I was searching for the perfect gift and I found it at Erica's
PAPERandPLACE
Etsy shop. I am a gestational carrier (surrogate) and was about to meet the intended parents for the first time. They are from Madrid, Spain and I am from Minneapolis, Minnesota. I kept thinking about how difficult it must be to be so far away from their growing child, so I wanted to find a way to keep them connected to her as much as possible. I fell in love with Erica's designs and she created a custom teardrop necklace with the map of my hometown, so they could keep their baby with them at all times, even from a distance. It was perfect." Ann Cantrell, owner of
Annie's Blue Ribbon General Store
, & Etsy Wholesale buyer: "We have had so much fun connecting with new, amazing vendors through Etsy. One special love of ours is
Hartland Brooklyn
. For Mother's Day she totally saved us by shipping out more cards to us almost every day of the week before the big day and then just last week she even came by and painted the windows in our shop! Etsy is a treasure trove of wonderful makers!"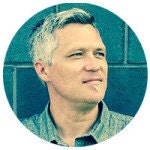 John, designer and artist at
johnwgolden
. Based in Wilmington, North Carolina and on Etsy since 2006. "Etsy has a feeling of doing good for people in your day-to-day business. You get exhausted working, but then you hear something nice from someone who bought something of yours and it's an uplifting kick in the pants that gives you energy and keeps you going." Leslie, maker of handmade cards and envelopes at
PikakePress
. Based in Honolulu, Hawaii and on Etsy since 2010. "I had a customer who was mourning the loss of her mother during the holiday season and wanted to send out Christmas cards to acknowledge the holiday as well as her loss. We worked together and she chose this lovely quote "Peace. It does not mean to be in a place where there is no noise, trouble or hard work. It means to be in the midst of those things and still be calm in your heart. (author unknown)". This simple message provided a small measure of comfort to her during a most trying time, and I'm thankful I could play a small role in the healing."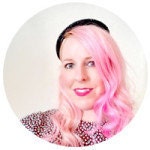 Michelle, seller of millinery supplies at
Petershams
. Based in London, England and on Etsy since 2009. "I like to think that my excitement for hats rubs off on others, and to connect with other Etsy members who are as passionate about millinery as me makes my day! The hat making community is quite small, but selling on Etsy has given me the opportunity to chat with milliners all over the world who are also eager to get in touch with someone who has the same interests. We share tips and tricks of the trade and my customer's creations are so inspiring!" Nahvae, owner of
Eleventhirtysix
& Eatsy food program contributor. "Eating, preparing and sharing food is already so much about community, communication and sharing - and the Eatsy program at Etsy really takes those notions and puts them into action. I view it less as a food program and more as a relationship, one that's about personal and communal responsibility, and one that acknowledges the relevance and value of sharing a meal with one another. Eatsy is an intimate, communal meal that just happens to be shared by hundreds of people!"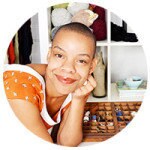 Brandi, maker of natural knitwear at
PurlBKnit
&
Craft Entrepreneurship
teacher. Based in Brooklyn, NY and on Etsy since 2012. "Being a Craft Entrepreneurship teacher has given me the opportunity to encourage creative individuals to start a business, find peace of mind with their own two hands and make money doing what they love. Oh, it is so rewarding. It feels good to give back - supporting community and economic development is one of my core values. I believe success is not only about what we receive, but what we are willing to give." Susan, maker of whimsical home decor at
TheLaughingCabin
and Team Captain of the 
North Georgia Etsy Team
. Based in Cleveland, Georgia and on Etsy since 2011. "I became a Team Captain in 2012 when the existing Team Captain stepped down and 'promoted' me without any notice.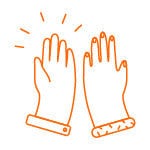 It came at a time when I was new to Etsy and ready to give up due to a lack of know-how and team support. I had no confidence and was definitely not a shining example of Etsy success with only 10 sales under my belt at the time. Yet, with the trust and faith that my team members placed in me -- we have since created a team that is a wonderfully supportive place to be. They have each allowed me the space and the grace to grow not only as an artist but as a person, and a leader, discovering qualities about myself that I could never have learned any other way. The most meaningful connection that I have experienced on Etsy has not been with one person — it's been with an entire team. My heartfelt thanks to the members, past and present, of the
North Georgia Etsy Team
."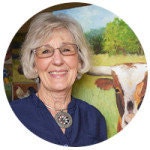 Cheri, oil painting artist at
Oilpaintingsbycheri
. Based in Lindsay, Oklahoma and on Etsy since 2009. "I've connected with so many buyers and sellers on Etsy, but one buyer really stands out! Susan is a customer of mine, and throughout the years she collected several of my small paintings and placed orders for custom work. We have chatted so many times, and she is so interesting and kind, that overtime we developed a friendship. Recently we had awful weather in Oklahoma, where I live, and she actually checked with me just to see if my family and I were ok. I was touched! I've had awesome opportunities to connect with so many lovely people around the world and really enjoyed making new friends on Etsy!"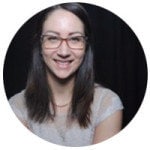 Toria, software engineer at Etsy. Based in Brooklyn, NY and working at Etsy since February, 2015. "Etsy is a celebration of individuality. I feel comfortable being myself at Etsy because my coworkers find value in each unique perspective." Hayley, maker of glass and metal jewelry at
Museglass
. Based in Richmond, VA and on Etsy since 2007. "I received a ring order from a young lady in Texas and when I saw her name on the order, I immediately realized it was the same girl who had spent her childhood years in my home in Richmond, Virginia. My husband and I had bought the house from her parents, who were our neighbors at the time. I figured her mother had mentioned this to her, so I included a little note with the package that said 'with love from (her old address).' When she received it, she was baffled! She had no idea she was ordering a ring that was made not just in her old house, but in her old bedroom! It gave us the chills - and she loved the ring!"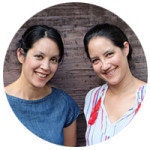 Eva-Dewi & Johanna, makers of journals, books and more at
Nauli
and Team Captains of the
Germany Street Team
. Based in Munich, Germany and on Etsy since 2009. "For us, Etsy is all about connections. We asked ourselves, why Etsy is so special to us, and found it's the team spirit among sellers, the forums, and the mutual support among team members even when one is down. Our business wouldn't be where it is now without the support of the
European Street Team
members who warmly welcomed us newbies — almost 6 years ago. When you work from home, belonging to a big community helps to raise mood, energy, power and braveness. This experience on Etsy is the reason for us to lead the
Germany Street Team
, trying to give the love back to the community. This platform seems to create a supportive atmosphere to turn buyers into friends and it makes us really happy to have such personal relationships with people around the globe."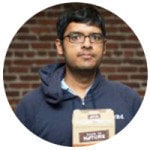 Aditya, senior software engineer at Etsy and artist at
PenAndInkSF
. Based in San Francisco and on Etsy since 2010. "I have an Etsy shop,
PenAndInkSF
, and one evening I shared a car with a stranger and told them about it. When I got home, they had already purchased something from me! We kept in touch for a while and I made a custom painting for her. It was a neat way to make a new friend." Regina, forums moderator at Etsy. Based in Dublin, Ireland and working at Etsy since 2013. "I am truly privileged to have a daily connection with our members in the Forums. The kindness and support I see between members as they build their businesses and cope with challenging circumstances in their lives is truly special. Complete strangers take the time to support each other, to laugh with one another, and to advise each other. We would be nothing without our members- they have built us and sustained us over ten incredible years."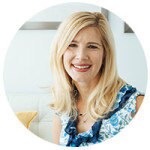 Lori Marten, vice president, divisional merchandise manager, home department at
Nordstrom
, & Etsy Wholesale buyer: "We love being able to bring Nordstrom customers unique products from Etsy sellers. We are empowering our customers to connect directly with these artists and makers, some of whom may even live and work in their own local communities."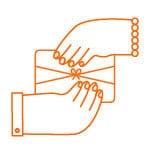 Laura, curator of vintage homewares at
ChomleyStreet
. Based in Melbourne, Australia and on Etsy since 2011. "I was so thrilled recently to be contacted by the original designer of these vintage Danish lights, Gunner Jensen! He is celebrating 50 years as a designer and was trying to track down some of his early designs. It was wonderful to meet him through Etsy, and be able to reconnect him with his original works."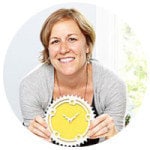 Liz, maker of bicycle clocks and more at
1byLiz
&
Craft Entrepreneurship
teacher. Based in Brooklyn, NY and on Etsy since 2007. "Joining Etsy created opportunities to pursue my own career path and connect with the greater community. I have lived in three different cities since launching my shop in 2007 and being a member of the Portland, San Francisco and New York Etsy Teams has played a pivotal role in my business over the years. From finding out about local opportunities to forming strong friendships with other small business owners, the support of a creative community has always been and continues to be fundamental to the life of my business." Chad Dickerson, Etsy CEO and Chairman. Based in Brooklyn, New York and at Etsy since 2008. One of the favorite parts of my job is hearing from sellers (who are never shy to tell me what they think!). Just a few weeks ago, I received a convo from a seller that said simply, "I believe in Etsy." This message really meant a lot to me and the team at Etsy because when you strip everything else away, we're really trying to build something that you believe in for a long time to come. Even though we are highlighting the particular stories above at this special moment in our history, we hear anecdotes like these every day. Since I joined Etsy seven years ago, I've met with sellers in cities and towns all over the world, and in each place, I've always been met with kindness, inspiration, and enthusiasm. I'm looking forward to meeting more of you in the years to come -- and please stop by if you ever find yourself in Brooklyn.
A massive 'thank you' to you, our community, for the ways you make Etsy what it is today and what it will be in the next decade and beyond.