New gender metrics continue to exceed industry benchmarks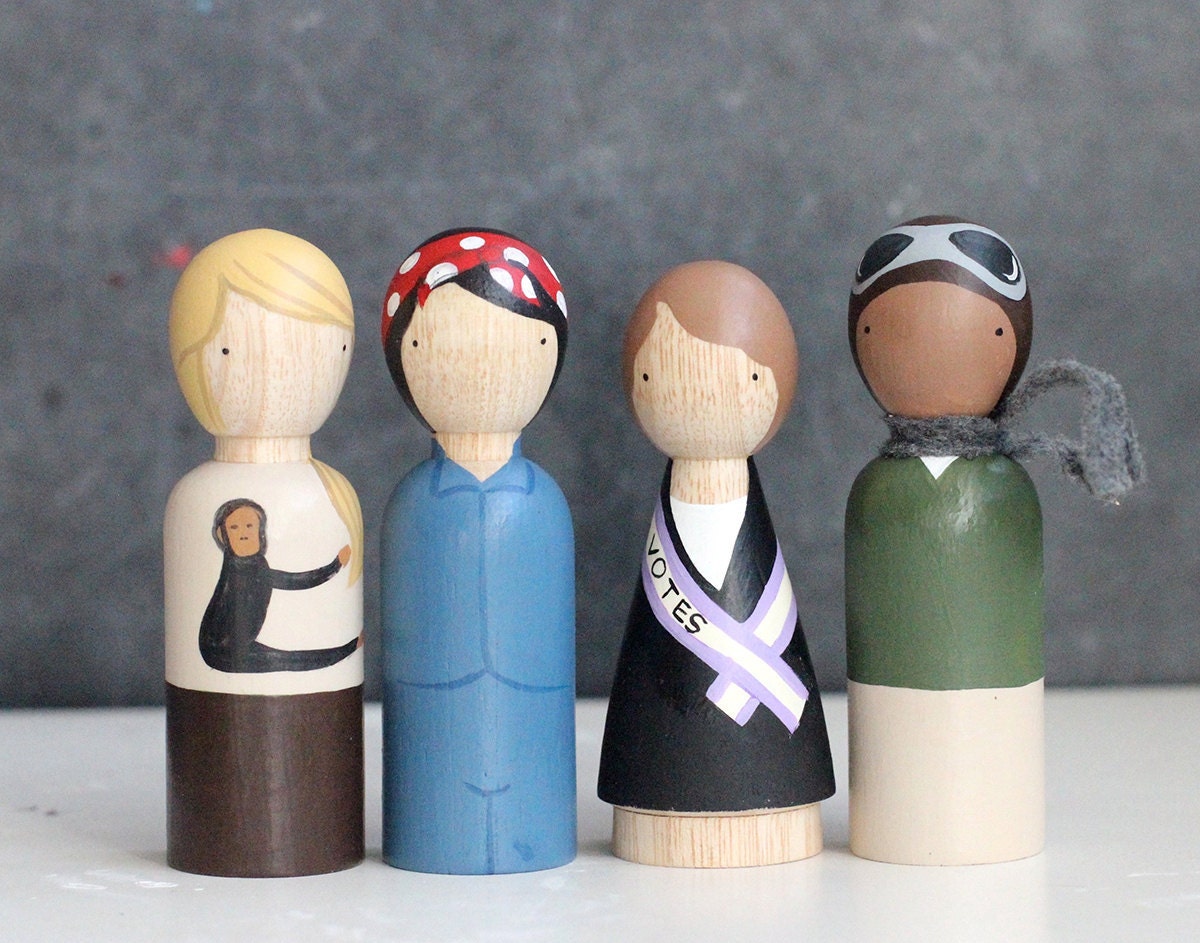 Etsy is – and has always been – an incubator for female entrepreneurs to grow successful businesses. In celebration of International Women's Day and the 87% of women who make up our marketplace, we're launching a "
Fearless Women Capsule Collection
" dedicated to courageous and notable women past, present, and future. The curated collection includes works of art that honor historical figures who have paved the way for female empowerment, such as Justice Ruth Bader Ginsburg, Rosa Parks, Malala Yousafzai, Amelia Earhart, and hundreds of other creative products reimagined by Etsy sellers.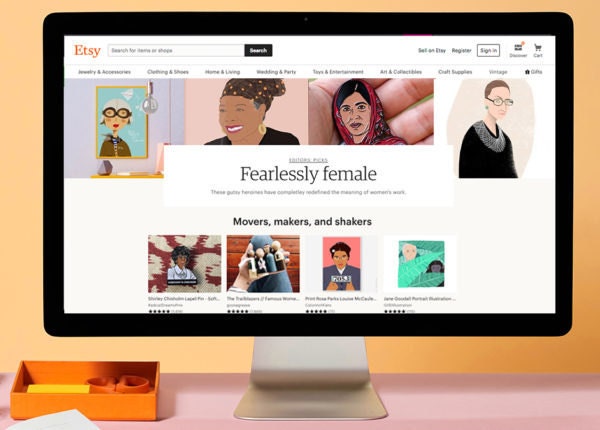 The Fearless Women Redefining "Women's Work"
Today, we also shine a spotlight on members of our own community of creative entrepreneurs that inspire us every day. Women like: Sonia Singh of
Tree Change Dolls
, a scientist in Australia who gives discarded dolls a second life, woodworker Greta de Parry of
Greta De Parry Design
, and Krystal Shaw of
Random Rompers
who started her Etsy shop to save her family from eviction. These sellers (and so many others) are our Fearless Women and a reminder that shopping on Etsy means supporting women-owned businesses.   
Etsy Continues to Lead in Gender Diversity And Leadership
In addition to empowering female entrepreneurs in our marketplace, Etsy also promotes a diverse and inclusive workplace.  We're proud to release our new gender metrics that continue to show Etsy leading the industry in female leadership and tech representation.
As of December 31, 2018, women comprised:
56% of our overall employee base
50% of our Board of Directors and the majority of our executive team
52% of all leaders (Director level and above)
33% of engineers
Both our Fearless Women Capsule Collection and continuous efforts to ensure a diverse and inclusive culture where everyone feels welcome makes every day International Women's Day at Etsy. Share the women who inspire you with hashtag #EtsyFearlessWomen