We believe in building inclusive communities that celebrate self-expression.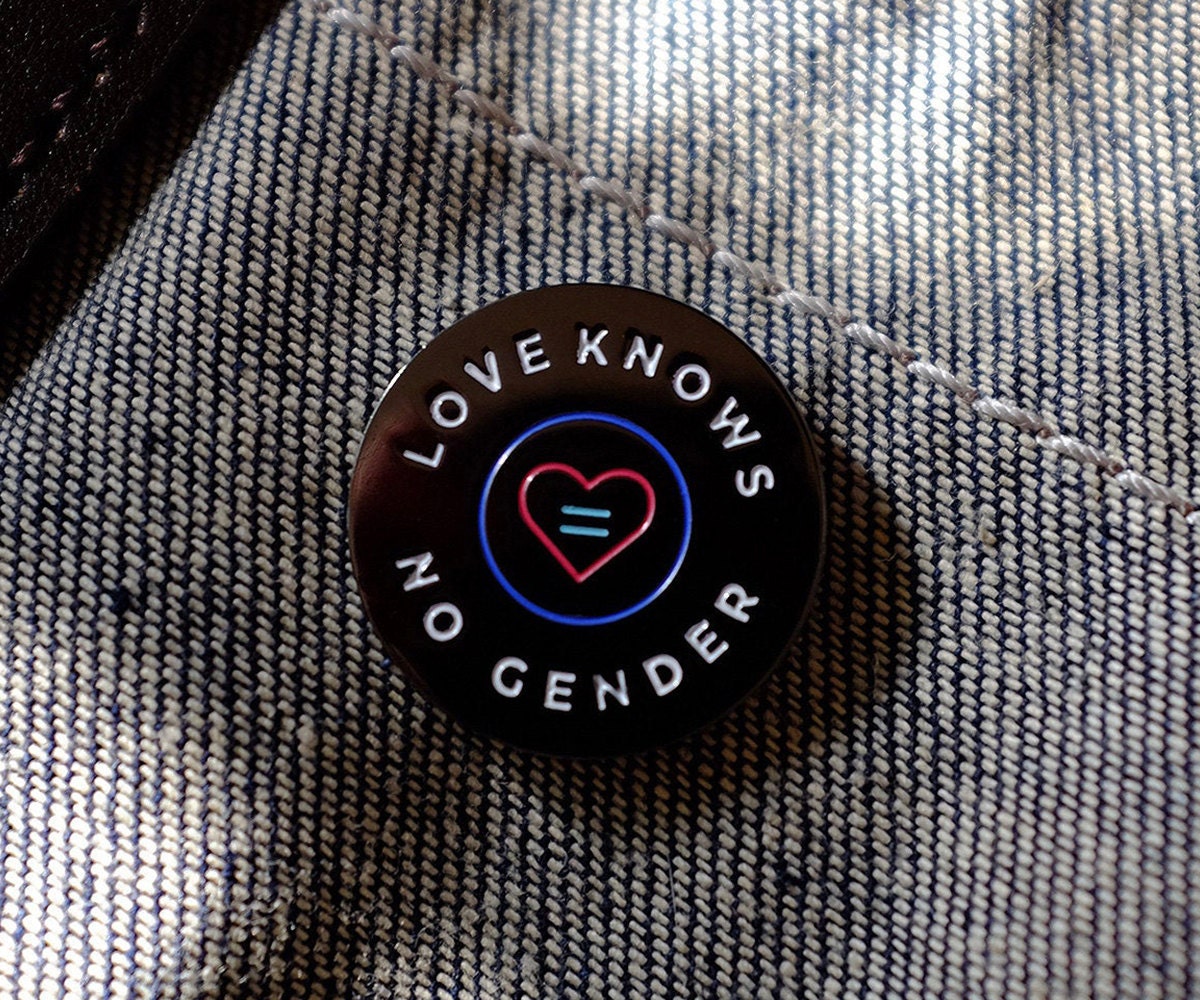 Image credit: BiancaDesignsCo
At Etsy, we believe in building inclusive communities that celebrate self-expression. This June, we are raising our Pride flags high, spotlighting items that help people express who they truly are, and sellers that make us proud to be part of the Etsy community.
But June isn't the only month to show your pride – in fact, there have been over 273,000 searches on Etsy for LGBTQ+ items over the past twelve months, telling us that shoppers are celebrating inclusivity in all of life's moments, big and small.
From everyday staples to special celebrations, below are just a few ways to celebrate Pride all year long:
Signature staples
Show your support every single day with one-of-a-kind Pride finds.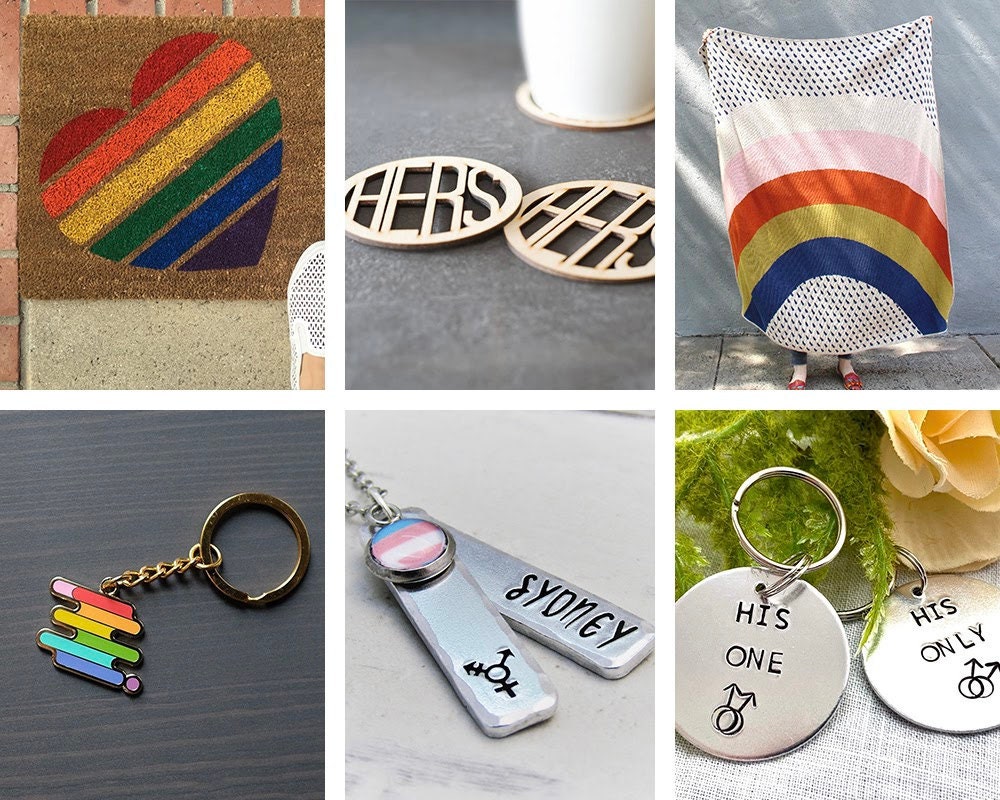 Inclusive celebrations
Incorporate meaningful accents, honoring love and individuality, into every special moment.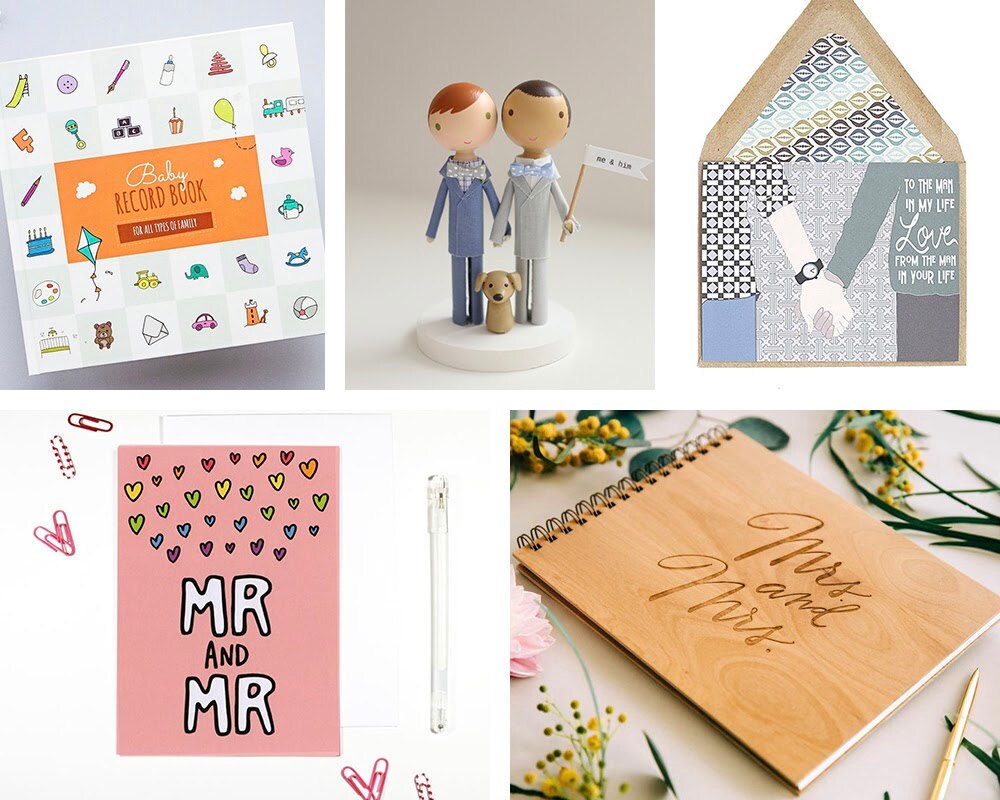 A spotlight on the LGBTQ+ community:
Launching in August 2016 with a mission to promote visibility and diversity of the LGBTQ+ community, Pride Asylum creates handmade personalized jewelry and accessories. UK-based owner and maker Eden understands that what we wear helps us live our own truth and feel confident, and calls the process of creating designs for the LGBTQ+ community and its allies a labor of love.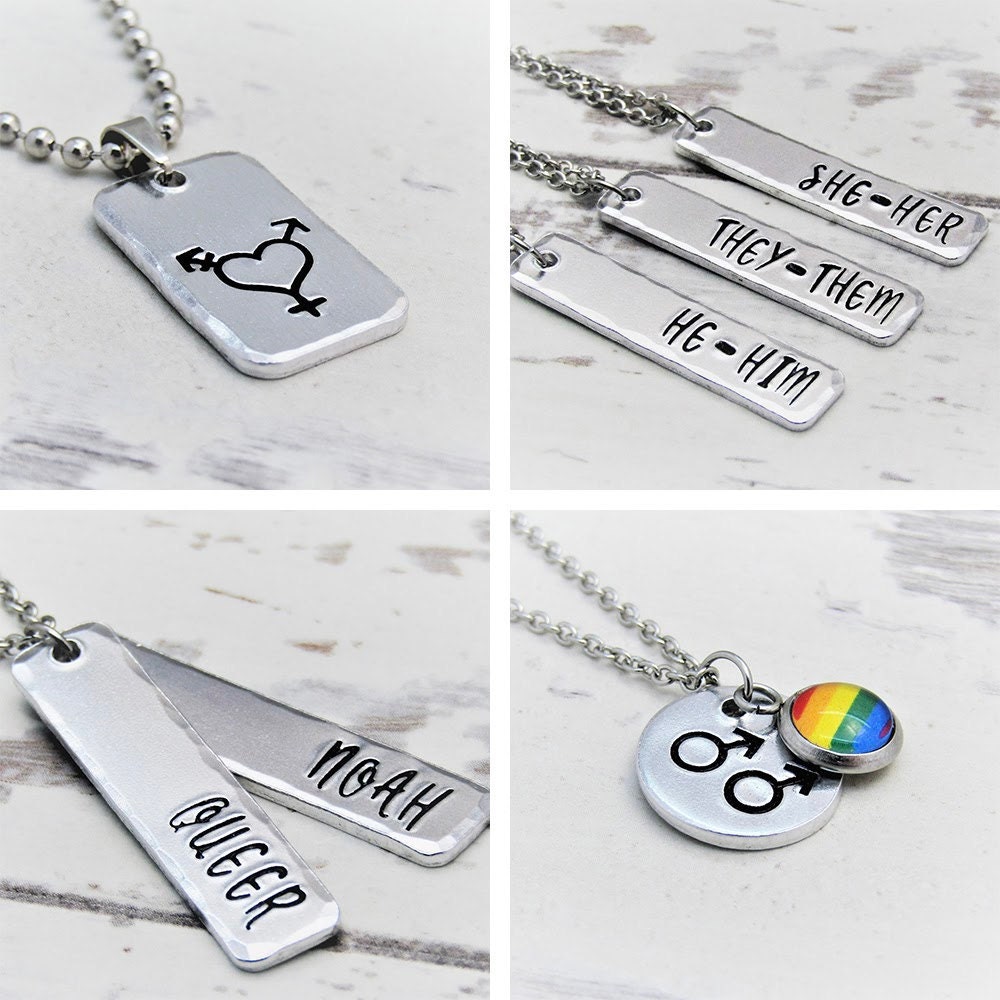 Gender-positivity and the affirmative power of color are at the heart of Gender Gem's gender affirming apparel and art. Aiming to empower, affirm, and brighten the visibility of the trans and gender-nonconforming community, self-taught artist and owner Shawn plays with bold lines and saturated colors the traditional rainbows and flags of the queer community, and the incredible variety of color in the natural and mineral world to create pins, stickers and original art.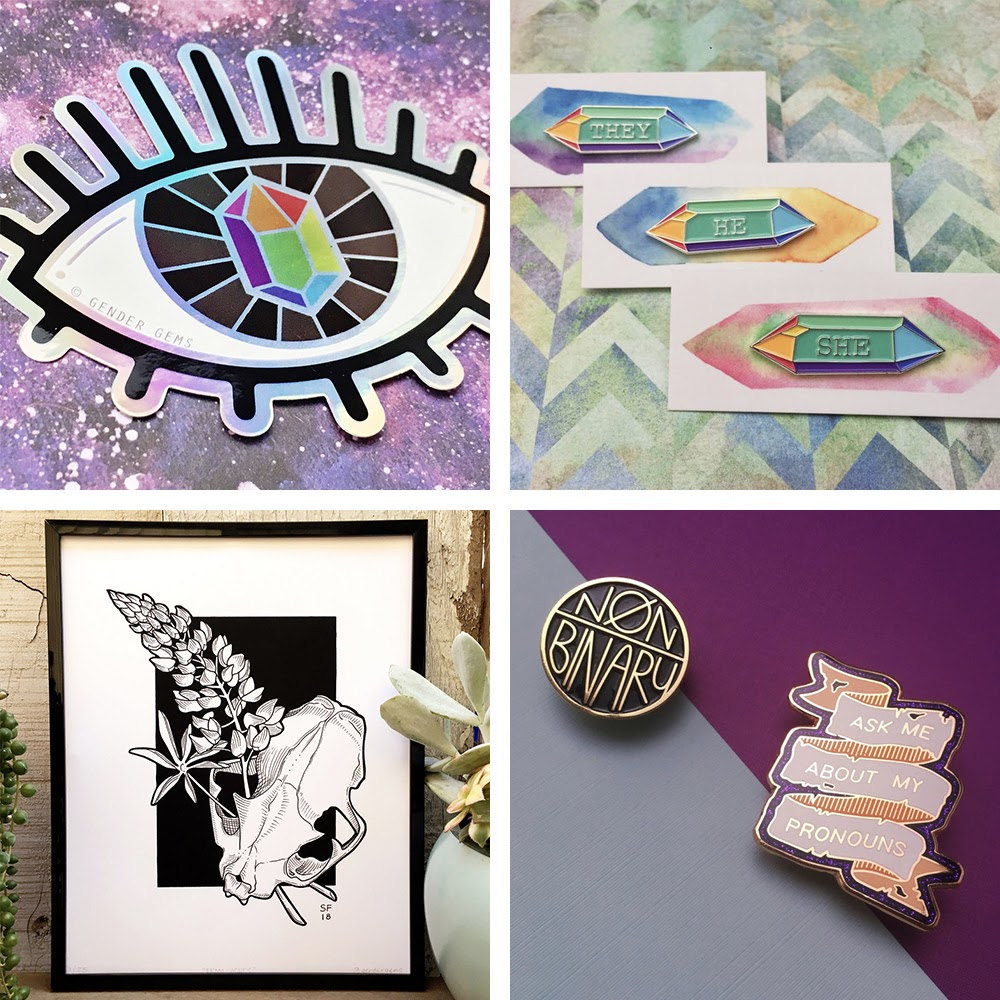 When expecting their first baby, Emma and her wife couldn't find a baby record book that suited their family so they set about creating their own. Requests from friends quickly followed and Emma realized hers wasn't the only family looking for keepsakes that reflected them. Little Pickle Crafting was launched shortly after, adding single-parent baby record book and pregnancy journals, adoption journals and greeting cards to create products for all types of families around the world.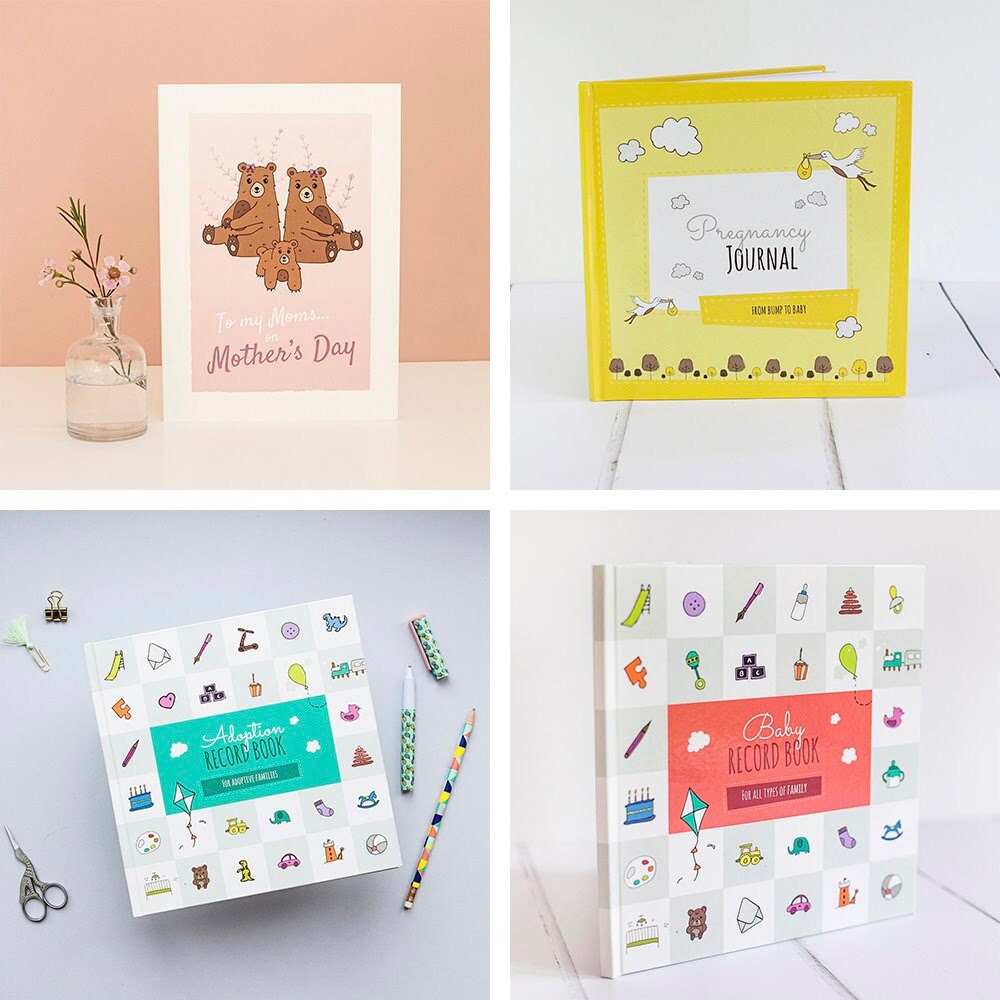 Starting June 1, visit etsy.com/featured/pride-month for more ways to celebrate equality with personal staples, fun festivities, and support for LGBTQ+ shops.