Phones down – gifts this year are all about nostalgia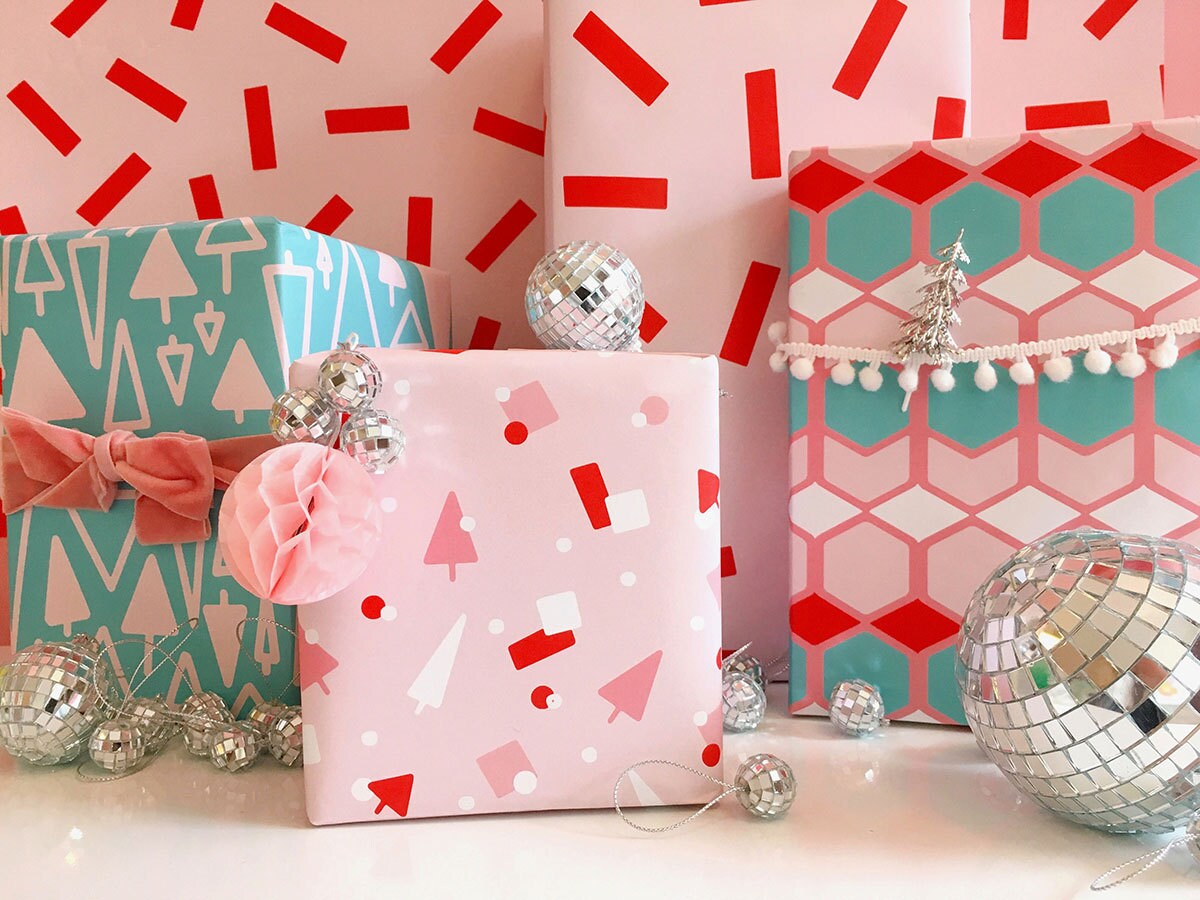 Overview:
The 
Etsy Trend Guide
 is a compilation of fresh trends our expert is noticing across Etsy and the beauty industry as a whole: what sellers are creating, what shoppers are loving, and what's hot right now in the wider market. These trend predictions for 2018 are based, in part, on past top searches across categories on Etsy.com. Make your list and check it twice: the holiday gifting season is here and we have the inside scoop at what trends are topping wish lists this year. According to Etsy search data, nostalgia is running deep – we're seeing a return to all-things retro, from vintage toys to mid-century gift wrap, reminding us all of the holiday celebrations of our childhoods. Based on a recent survey, 86% of Etsy buyers would prefer to give a gift than receive one, and Etsy sellers offer creative and thoughtful items to help shoppers become the best gift-givers of the season. Check out the latest and greatest gifting trends below.
GIFTS
Unplugged activities  
Remember the days of hanging out with your family and playing hours of board games? Well, those days are back. With so much of our time devoted to our devices, holiday shoppers are rebelling against technology and opting for quality time over screen time. So far this year, Etsy has seen over 7,300,000 searches related to "games" and over 377K searches related to "DIY" – so unplug, get creative, and spend time with your loved ones.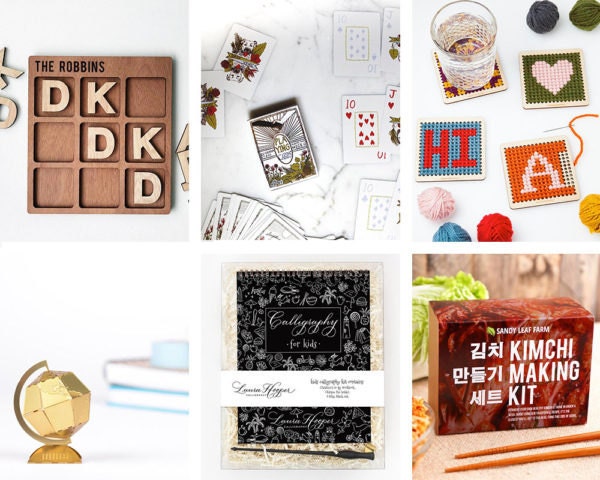 The (better) selfie
You heard it here first: Custom illustrations are the new selfie. In the past three months (July-September) Etsy has seen a 23% uptick in searches related to "custom portraits" (compared to the same time last year). These personalized pieces of art are the ultimate gifts, and a thoughtful way to express love for your family, friends, and fur babies. Pet and family portraits are especially popular on Etsy, with "pet portraits" spiking 51% and "family portraits" skyrocketing 93% in the past three months alone (July-September), compared to the same time last year.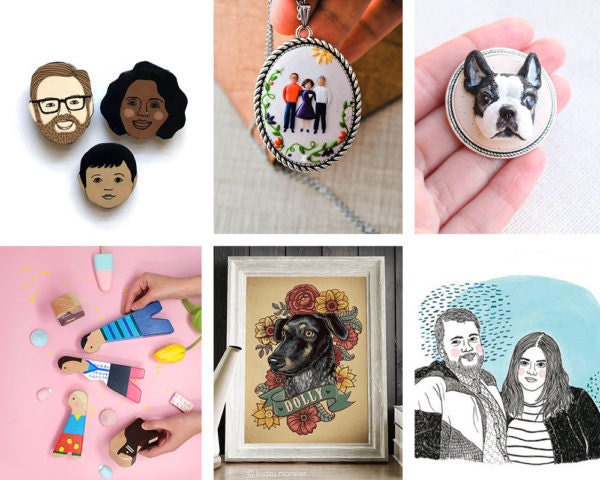 Faux Bouqs: Plants you can't kill
Last year, we all became plant people, and during that time many of us discovered that our inner green thumbs weren't quite green. Shoppers don't have to miss out on becoming plant parents just because of that – cactus candles, pillows, and other faux options are the perfect gifts for people who want greenery in their lives, without having to worry about over-watering or sun placement. Holiday shoppers, take note: So far this year, Etsy has seen a 41% spike in searches related to "faux plants".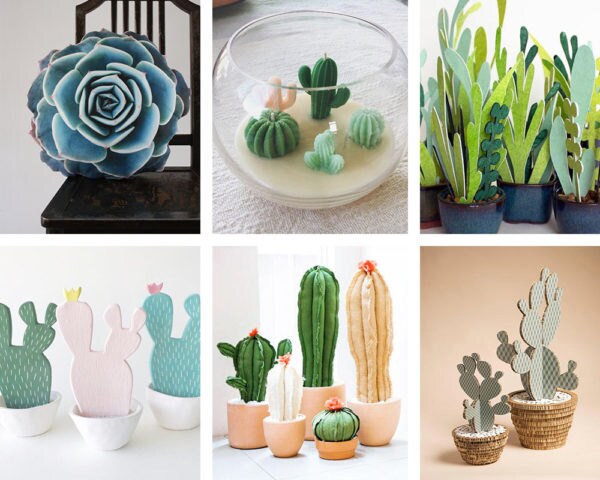 Modern heirlooms
Etsy sellers are helping shoppers preserve old memories and capture new ones with modern heirlooms – like dishware with your grandma's exact pie recipe (and even in her handwriting!), modern family trees, and more. Searches related to "family heirlooms" have spiked 1,607% in the past three months alone (July-September).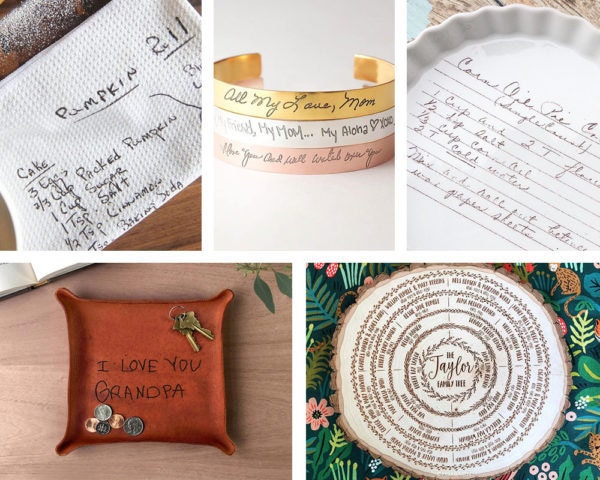 Vintage toys
Vintage home and fashion items have always been a trend on Etsy, but now the focus is on toys. Parents (like this
celebrity mom
) are buying vintage toys, from rocking horses to alphabet blocks, as collectables that celebrate a simpler time. So far in 2018, searches on Etsy for "vintage toys" have seen over 204K searches and counting. Pro tip: when shopping for vintage toys for use by children, check the
Consumer Product Safety Commission
for any recalls and safety information.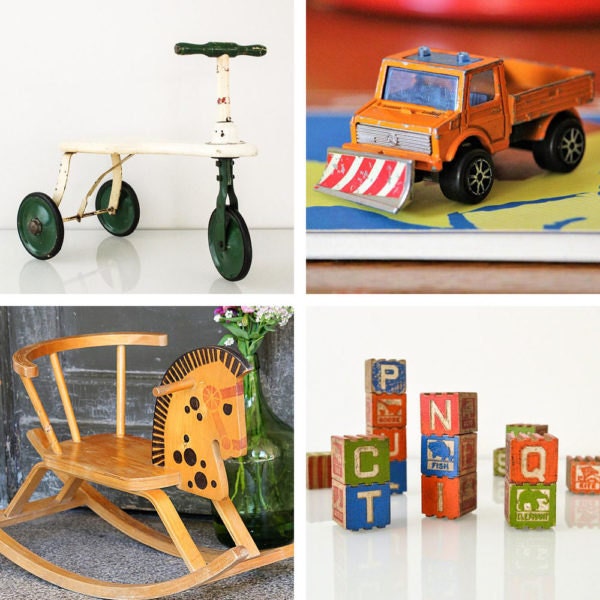 Whimsical animals
In past years, mythical creatures like unicorns and mermaids have taken center stage, but today it's all about realistic (yet still exotic) creatures. Animals like narwhals (which I like to call the unicorns of the sea) are especially popular: they've even seen an increase of 16% so far this year. Other favorites include llamas and sloths – Etsy has seen a 289% increase in searches related to "llamas" so far this year compared to the same time period last year, and searches for "sloths" has spiked 19% so far this year. Shoppers can find these whimsical animals in everything from jewelry to ceramics, and everything in between. [caption id="attachment_8817967" align="alignnone" width="600"]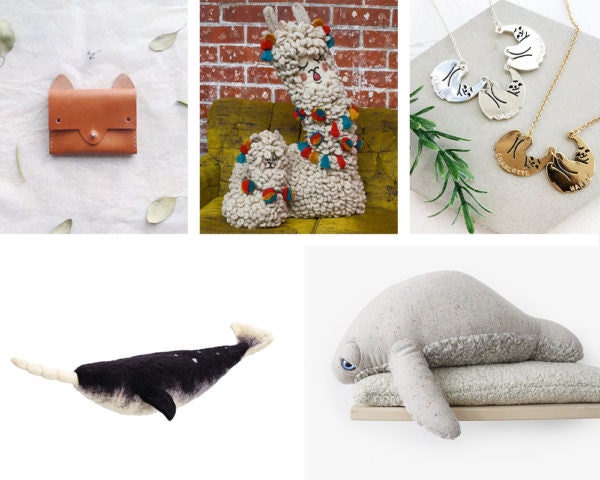 |#|[/caption]
GIFT WRAP
Interactive wrapping
Shoppers are increasingly looking to personalize their gift wrapping and stand out from the typical cookie-cutter packaging, and this year it's all about using packaging that is just as fun as the gift inside. In fact, searches related to "custom wrapping paper" have increased 25% so far this year.  With options like DIY-able wrapping paper like chalkboard and coloring book paper, interactive packaging is a gift in of itself. Etsy has seen over 358K searches related to "coloring book" and over 768K searches related to "coloring" this year alone.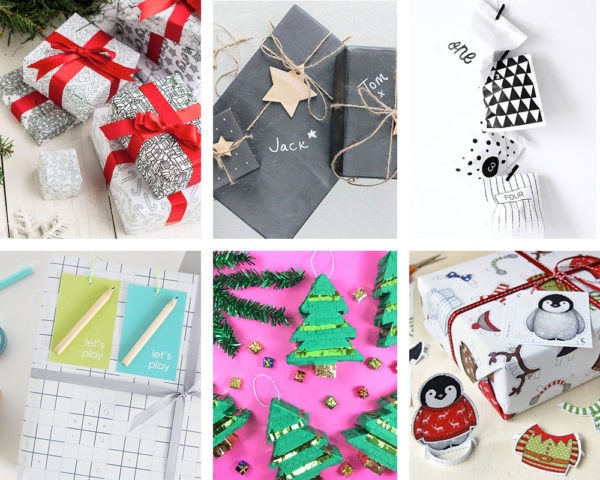 Pun-ful presentation
Puns are always a trend on Etsy, and this holiday season sellers are making everything from cheeky gift tags to playful wrapping paper, adding a dose of laughter to the most festive time of the year. Searches related to "funny holiday cards" have increased 43% so far this year on Etsy, so we have a feeling this holiday season might just be the funniest one yet.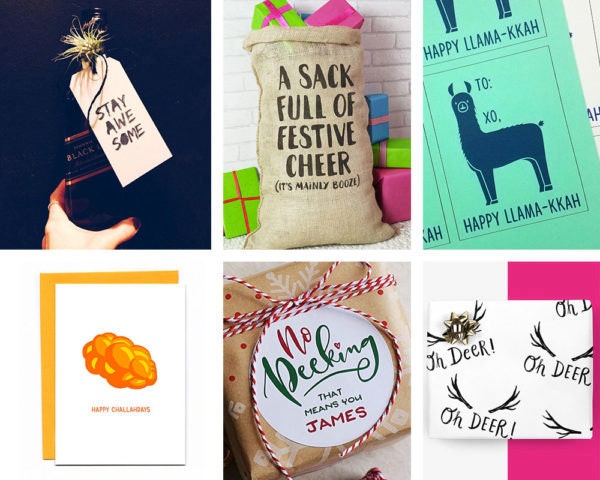 Going retro
One of the biggest trends for the
home decor this holiday season
is the resurgence of retro and vintage motifs, and this trend is now taking hold in wrapping paper. In the past six months, Etsy has seen an 87% increase in searches related to "vintage holiday" (compared to the same time last year).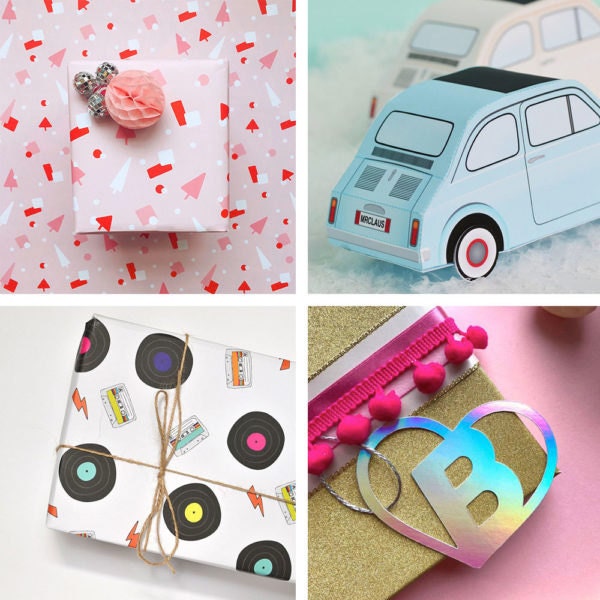 Planet-friendly packaging
Shoppers are becoming increasingly conscious about the items they purchase and opting for sustainable alternatives, extending all the way to holiday packaging. So far this year, Etsy has seen over 25K searches related to "wrapping cloth". And, with Americans
throwing away
25% more trash during the Thanksgiving to New Year's than any other time of year, reusable gift wrap is an impactful way to reduce waste, while still still making your holiday gifts pop.