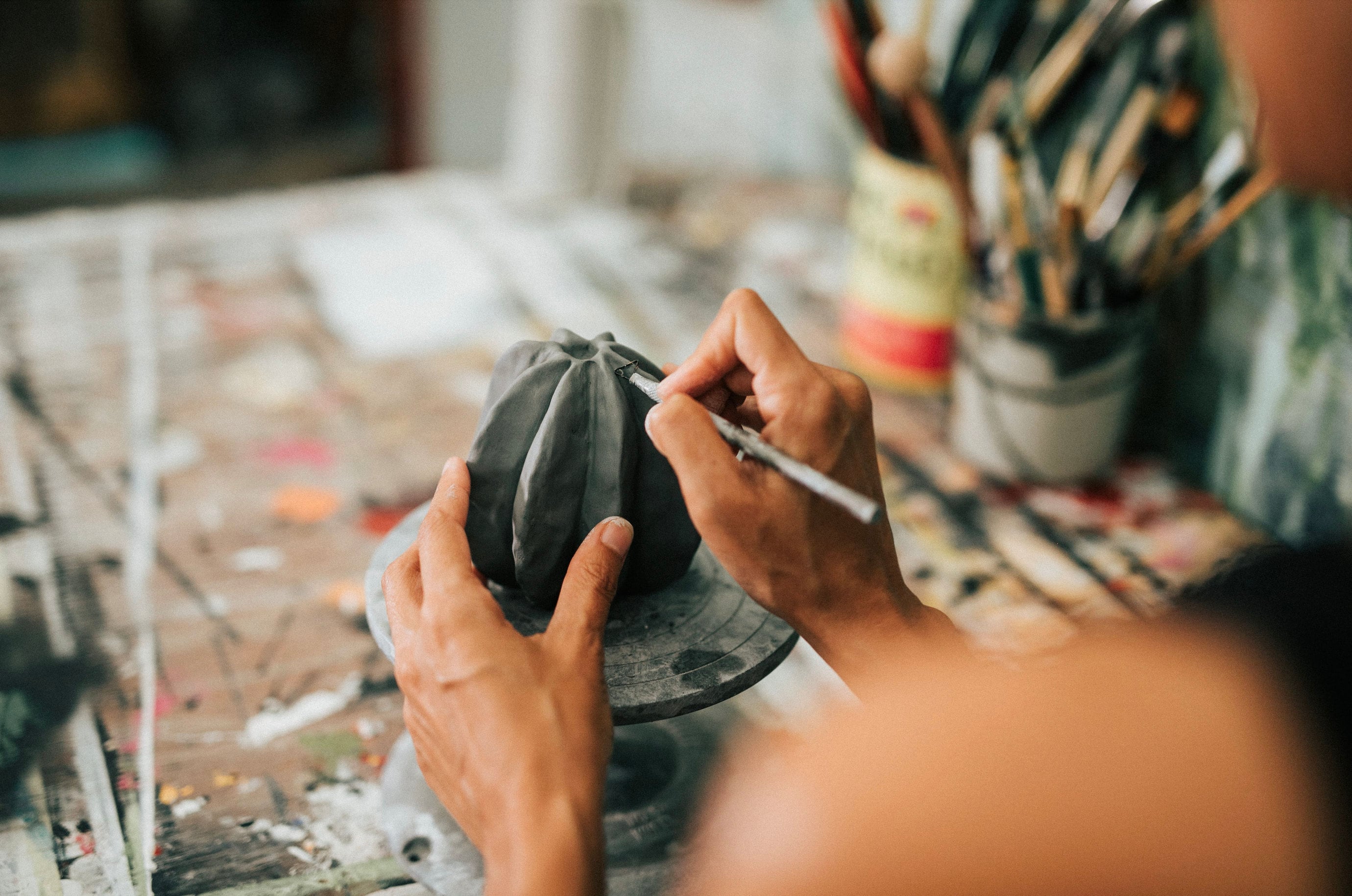 While Etsy has always provided an on-ramp to entrepreneurship – anyone with 20 cents and a creative idea can start a business-- in 2021 our role in helping pave the way to financial success for sellers was more vital than ever. The pandemic caused many to re-evaluate their career aspirations and how they want to work, and millions more are selling on Etsy today versus pre-pandemic. Whether these makers and creative entrepreneurs turned to the platform out of necessity or the desire for a lifestyle change, we've seen a great renewal in people earning an income on their own terms. Sellers continued to thrive. In fact, in 2021 the Etsy marketplace hosted 5.3 million creative entrepreneurs --nearly a million more than in 2020-- who collectively sold $12.2 billion in goods.
Today, Etsy is releasing its 2021 Global Seller Census, including insights on who Etsy sellers are, what moves them to open and run their shops, and the impact of their small businesses in driving local economic development and support to communities around the world.
Etsy Sellers: Who, Where and How they run their Shops
Etsy sellers are creators, artists, designers, curators and makers. The vast majority of them are women who run one-person businesses out of their homes:
79% of sellers identify as women.
84% are businesses of one, and 95% operate their businesses from their homes.
1 in 4 live in rural areas.
Average age is 44.
For nearly half, Etsy was the first place they sold their goods.
The census revealed that sellers' businesses help build resilience for themselves and their families
For 32% of Etsy sellers, their creative business (on and off Etsy) is their sole occupation; for the rest, it provides an important source of supplemental income.
Approximately a third of sellers shared that they use income from their creative business to cover important household expenses like bills, rent, and food.
4 in 10 Etsy sellers have financial dependents, including 25% who have children at home.
What Drives Sellers
The need for financial stability was a driver for creative entrepreneurs to run their businesses on Etsy. In fact, half of all sellers cite financial challenges as prompting them to start their businesses.
In 2021, 34% of sellers who started their business did so in part due to the pandemic.
7 out of 10 sellers state that their Etsy income has held steady, if not grown, since the start of the pandemic.
Despite the challenges due to the pandemic, on average active sellers have increased their sales by 23% over the past two years.
But financial motivations are not all for Etsy sellers. The census found that creative expression and running a responsible business are also priorities for the majority of sellers:
While 63% cite supplementary income as a motivation for starting a business, non-monetary motivations are cited even more frequently, with 65% citing the ability to express their creativity as a top motivation.
Approximately 6 in 10 say it is extremely or very important to run a socially responsible (62%) and environmentally friendly (57%) business.
More than half leverage packaging that is reused or can be recycled.
Local and Global Economic Impact
Amidst pandemic restrictions and sourcing shortages, sellers contributed to their local communities and the broader economy. Data showed that:
The vast majority of Etsy sellers source supplies domestically.
While the majority are businesses of one,16% have help (either paid or unpaid), with most hiring fewer than 5 people.
Etsy sellers contributed to the broader retail ecosystem, with the majority (56%) selling their goods via other channels as well, including other online sales platforms, social media, craft fairs, or through retail stores. Among multi-channel sellers, Etsy is their largest sales channel.
3 in 10 sellers (29%) now export their goods outside their home country.
In addition to our global impact, we took a closer look at the economic impact of Etsy sellers1 in the United States and found that:
Overall, Etsy sellers contributed $14.3 billion to the U.S. economy in 2021, up 167% since 2018, and created 3.8 million jobs, enough to employ almost the entire city of Los Angeles.
Together, they generated nearly $3.8 billion in income to households in the United States, with sellers based in California, Florida, Texas, New York, Pennsylvania, North Carolina and Illinois leading as top contributors to economic activity supporting individuals, families and communities globally.2
The 2021 Seller Census report also provides insights for the seller communities operating in the United States, United Kingdom, France, Germany, Canada and India.
While the data shows the breadth and scale of our platform, even more powerful are the individual stories of our sellers who overcame economic challenges and grew their businesses while delighting customers around the world through Etsy. Darin Mays, who owns Urban Wing Co and makes wood tables, quickly navigated supply shortages plaguing other retailers in 2021: "I source locally… And as an inventor, I can design and manipulate products on the fly, so it's relatively easy to pivot." In November Mays' sales were up 900% vs. the same time last year - he sold more than 500 tables on Etsy!
During the pandemic, mom and artist Candice Luter, lost her full-time job and her small business became her full-time job. Today she runs a studio and employs a small team of women. And Caster Pettway, a Gee Bend's quilter who opened her shop last year, shared that beyond the financial fulfillment, selling on Etsy has also brought personal joy: "It surprised me that so many people would buy my quilts…I can't even explain it because it is so awesome."
In 2021, Etsy and our sellers demonstrated their unique role in the creative economy, helping to generate financial stability, income and jobs, and supporting local and global communities. During 2022, Etsy will continue to stand with our sellers around the world as they turn their creative passions into businesses.
---
To calculate these results, Etsy commissioned its fourth economic impact study with ECONorthwest, an independent economic consulting firm, to explore the ways Etsy sellers in the United States contribute to the national economic landscape. ↩