We're providing detail about the steps we take when items do not meet our guidelines, allegedly infringe on intellectual property, and more.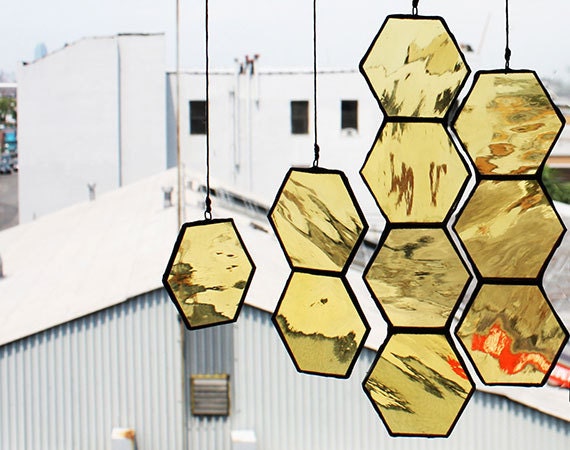 Today we're releasing our very first
Transparency Report
— an in-depth look at how we integrate Etsy's company values, responsibility to our members and legal obligations. You may notice our report is different than the reports that others have issued. That's because we want any insights and context we share to reflect Etsy's unique marketplace, community and mission. We're not only including information about requests for member information and intellectual property takedowns — which are both generally associated with transparency reporting — but we're also providing insight into how we strive to keep our marketplace a reliable, trustworthy place to shop and do business as well as how we offer protection to buyers and sellers. This is a reflection of our core values, which include operating as a mindful, transparent and humane business. As we build the Etsy Economy, we believe that openly sharing these insights will help us continue a positive, productive conversation with our peers, buyers and sellers and community at large. We also believe that being an open marketplace vastly outweighs the challenges it presents. By making it easy to open a shop, and allowing for ample freedom of expression, Etsy is providing the most opportunity possible for creative pursuits, entrepreneurship and community. The open platform has also led to a diverse representation of aesthetics, trends, categories, price points, production methods, and more. But we recognize that with this open structure comes some abuse — from those who simply misunderstand our policies or those who purposefully set out to exploit them. This includes those that list items that violate third party intellectual property or that violate our site policies. We dedicate substantial resources to addressing these challenges, including teams ranging from legal, to security, to risk engineering, to marketplace integrity. With intellectual property (IP) violations, we take action when we receive a proper notice from the rights holder. Each IP owner can decide when and how to enforce its intellectual property rights. We do not take a role in resolving intellectual property disputes, and we do not take sides. For each item or shop flagged for non-IP policy violations, the team works to determine whether an account is in compliance with Etsy's
guidelines
, whether further investigation is warranted, or whether the item or account is in violation such that it must be either removed or closed. Sophisticated software detection programs flag violations, and when possible, our teams work with sellers to educate them and bring them into compliance. If an item is specifically prohibited by Etsy's policies, we may remove it before reaching out to the seller. In egregious cases, the entire account may be closed immediately. We also use technology to detect when previously identified abusers try to open new accounts. When it comes to requests for member information, we understand the Etsy members trust us with important private information and we thoughtfully review each request that we receive. We take these responsibilities seriously: We push back when a request is overly broad. We ask for clarification when a request is unclear. We comply when required by law or when the request is in keeping with our privacy policy. Highlights:
In 2014, we responded to 6,997 properly submitted intellectual property takedown notices by removing or disabling access to 176,137 listings, from 42,526 sellers. About one half of one percent (0.5%) of all listings were affected.
We closed 3,993 shops for repeat violations of our intellectual property policy.
In 2014, we received 305,762 flags, including both Etsy and community-generated flags.  Some flags cited individual items while other flags pertained to entire shops or accounts.  In some instances, we received more than one flag for the same listing or account.
The majority of flags, 73%, were manually reviewed in 2014. The rest of the flags were processed automatically by our software systems.
In total, the Trust and Safety team closed 168,288 accounts for non-IP policy violations in 2014.
Etsy produced information in response to 32 of 41 requests for member information, pertaining to 43 member accounts.
Due to the nature of our platform, it is possible that a prohibited item may appear for sale on the site before our enforcement teams have a chance to remove it. Members are welcome to report these items to us; we have a timely review process for all reports. We continue to evolve our policies, detection methods and enforcement practices to foster the greatest amount of opportunity and creativity possible, while also preserving the integrity of our marketplace. You can read more in the
2014 Transparency Report
. A message from our lawyers: We are planning to provide transparency reports in the future; however, we don't have any obligation to do so or to otherwise update the statements in this report even if new information becomes available in the future.