Everything shoppers need to make this holiday season a little brighter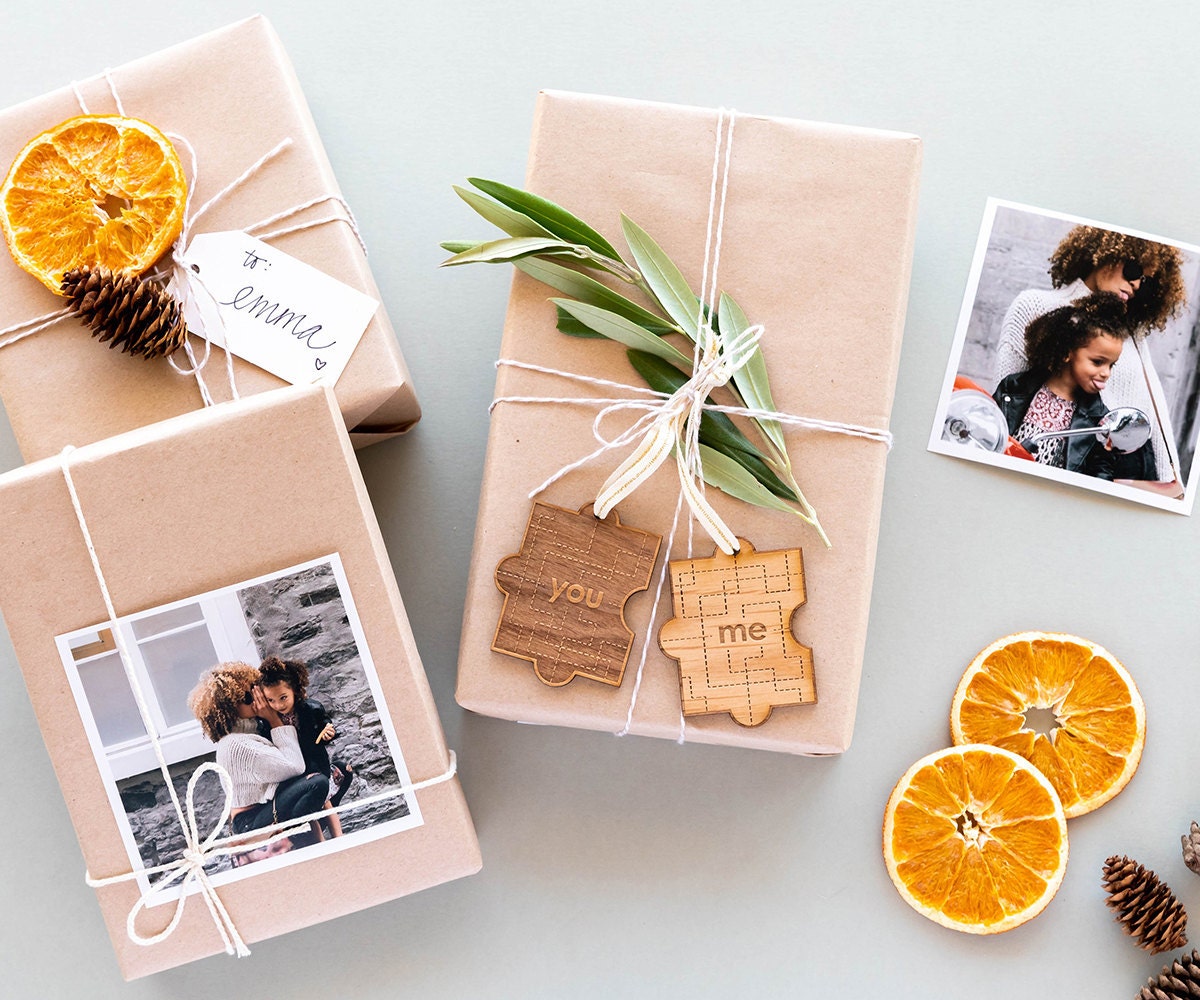 Image credit: HereafterLA
This holiday season is going to look different than previous years, making it more important than ever to surround ourselves with the things that remind us to be grateful for what we have, the people who bring us joy, and the communities around us. Etsy not only offers ways to connect to loved ones, but also to small businesses around the world – those who are pouring their hearts into creating meaningful gifts for the people in our lives. 
Whether sending personalized gifts from afar, creating festive outdoor spaces, or making new holiday traditions, this year is all about finding ways to celebrate those we love with the things that lift our spirits. 
Below are few of our favorite trends that help make this holiday season a little brighter, the way only Etsy can.
Gifting 
First-time hosting essentials
Whether celebrating in a newly-purchased home or choosing not to travel, many people will be hosting holidays for the first time this year, making entertaining essentials one of our go-to gifts this year.  In fact, there's already been a 49% increase in searches for housewarming gifts*. Those looking to bring their hostess with the mostest more than just a bottle of wine can opt for candlestick holders (up 74% in searches*), tea towels (up 70% in searches*), or personalized cutting boards (up 42% in searches*), just a few of our favorite hosting items.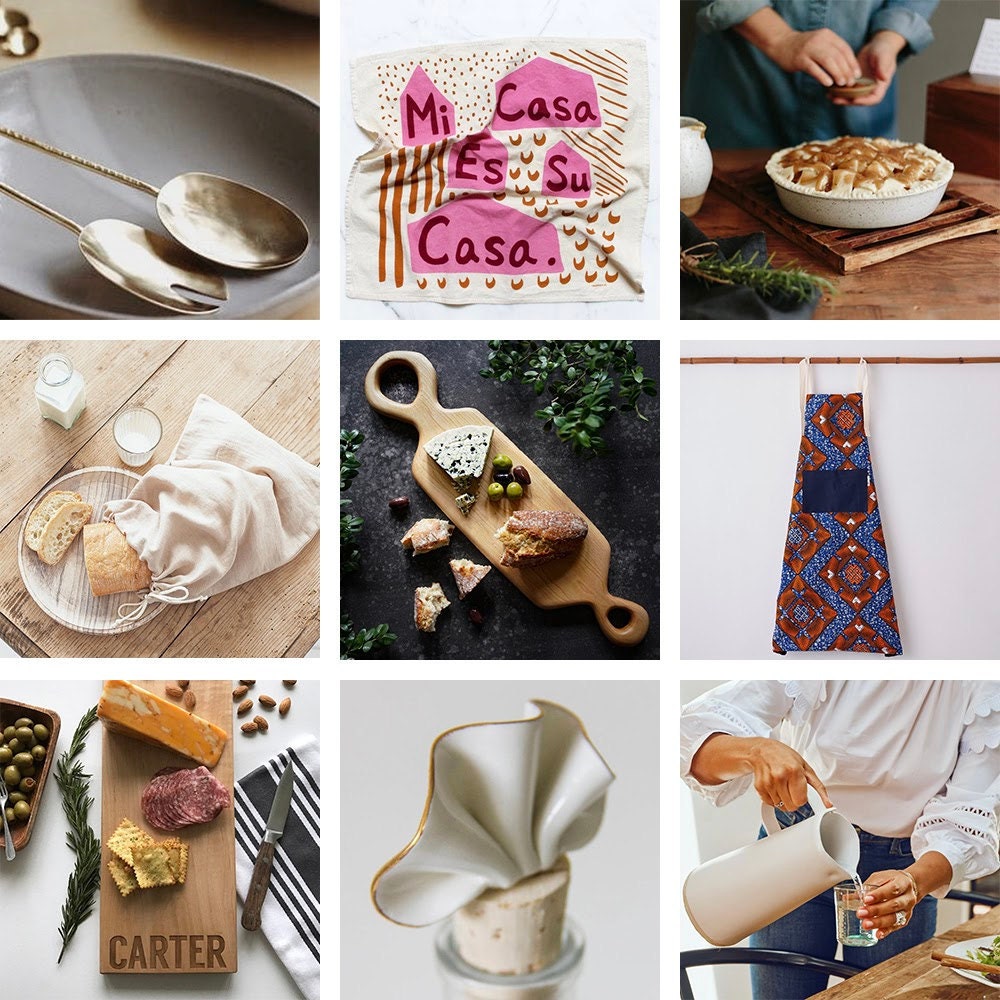 Long-distance gifting 
With many unable to see family and friends in person this year, Etsy sellers are helping shoppers let their loved ones know they are thinking of them from a distance – in fact, we've already seen a 15% increase in searches on Etsy for long distance gifts*. One extra-special gifting trend taking hold this year is care packages – with searches for care packages up 235%* – that can be personalized to the recipient's interests. For a more traditional touch, holiday cards are always a low-effort yet impactful option, and this year, we predict that shoppers will be sending them more than ever. On Etsy, we've already seen a 73% increase in searches for greeting cards and 23% increase in searches for holiday cards*.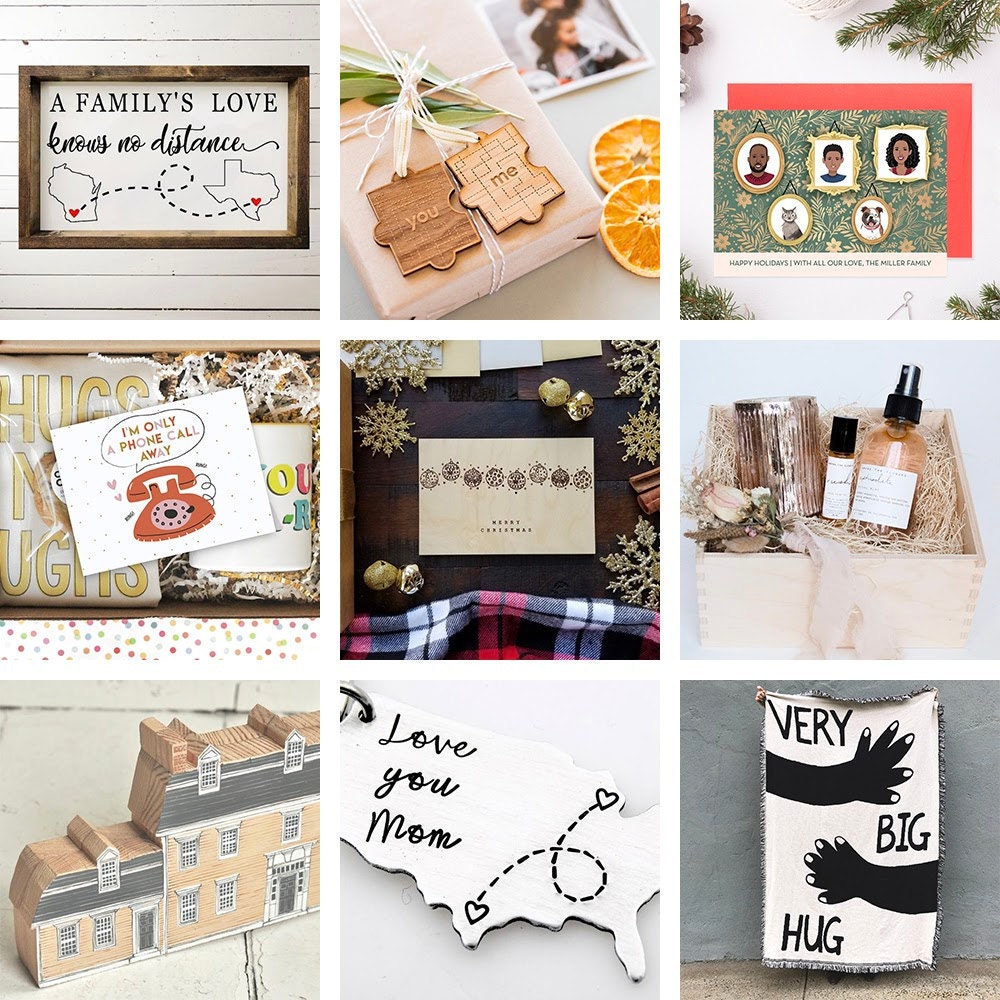 Decorative games and puzzles 
Family game night is about to get chic.  The classic games we all know and love – like chess, jigsaw puzzles, and tic-tac-toe – are stepping it up a notch with modern facelifts, making them the perfect gifting combination of form and function. Puzzles and indoor games have gained momentum throughout the year – we've seen a 50% increase in searches for family games* – and the trend is likely to continue to grow during the holidays.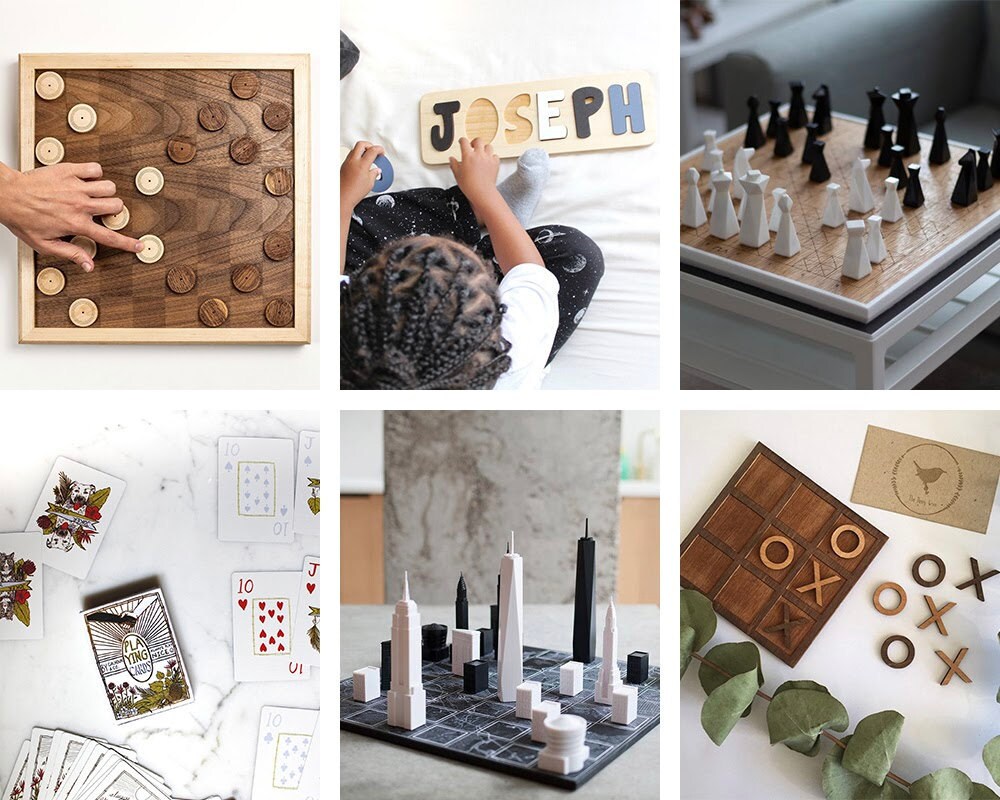 Greener gifting 
The holidays can be some of the most wasteful times of the year, and many are prioritizing items that reduce their environmental impact as much as possible. From the gift to the gift wrap, Etsy sellers offer eco-conscious options to help holiday shoppers minimize waste, while still giving thoughtful gifts to the ones they love. On Etsy, there has already been a 53% increase in searches for eco friendly gifts* and a 70% increase in searches for eco friendly gift wrap*. To really nail the gifting game, go for a sustainable shibori piece, an eco-friendly take on the tie-dye trend. On Etsy, 50% increase in searches on Etsy for tie-dye and shibori items*.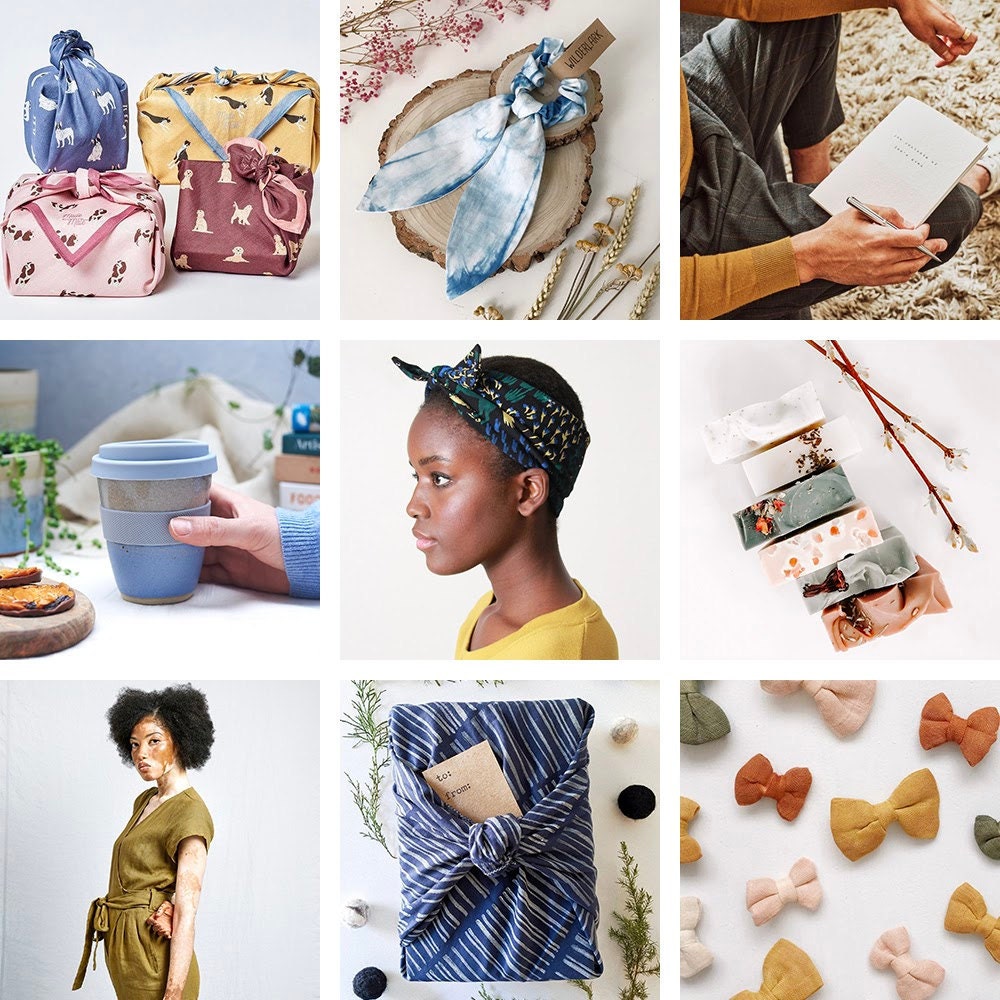 Decor 
Sculptural candles  
Sellers are putting a creative spin on holiday decor staples  and reinventing traditional taper, pillar, and votive candles. On Etsy, we've seen an 86% increase in searches for abstract, modern, and geometric candles*, telling us that shoppers are on board with this illuminating trend. Even better, these sculptural candles are not only unique decor pieces, but are also sure to spark conversation when incorporated into holiday tablescapes.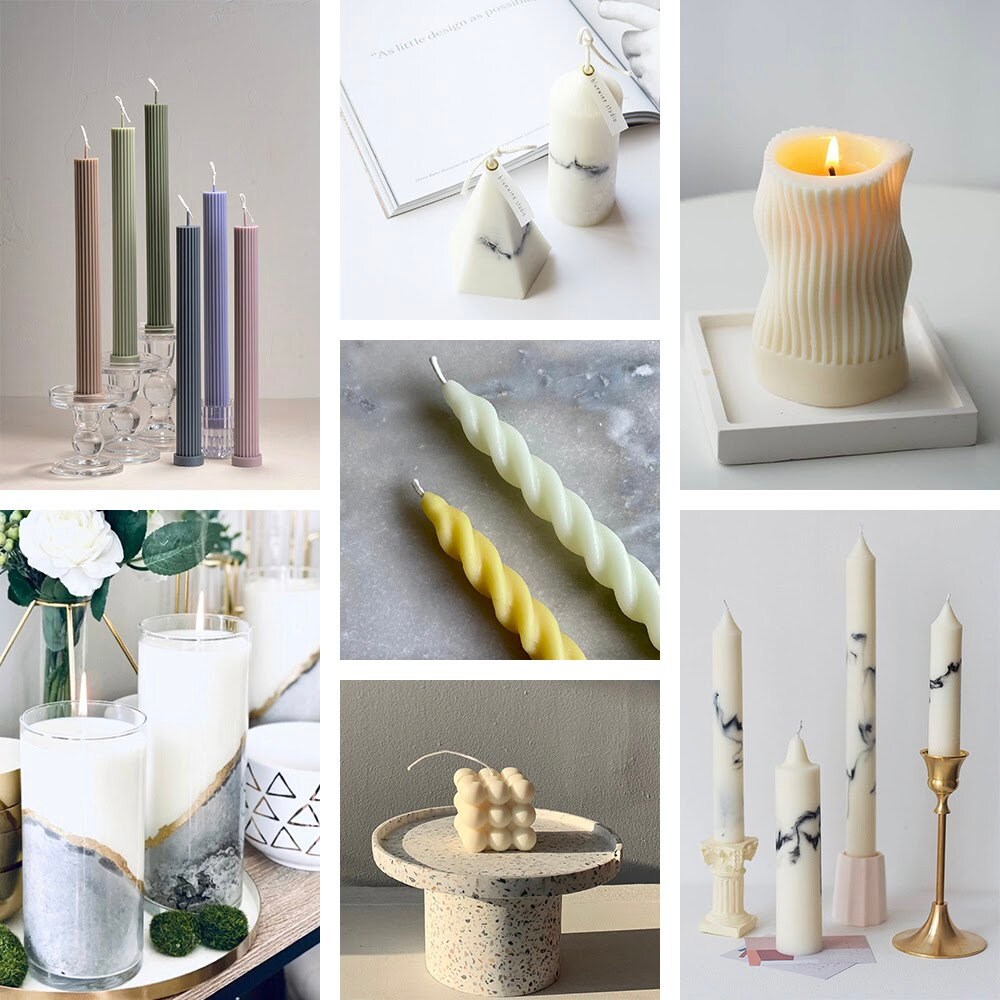 Cozy outdoors 
Many festive gatherings are moving outdoors this year, and creating a cozy outdoor space will be top of mind for holiday hosts.  Shoppers are already making plans to transform their outdoor areas into inviting and warm spaces for guests: there has been a 186% increase in searches for outdoor blankets*, a 197% increase in searches for fire pits*, and a 52% increase in searches for outdoor holiday decor*.  Holiday s'mores, anyone?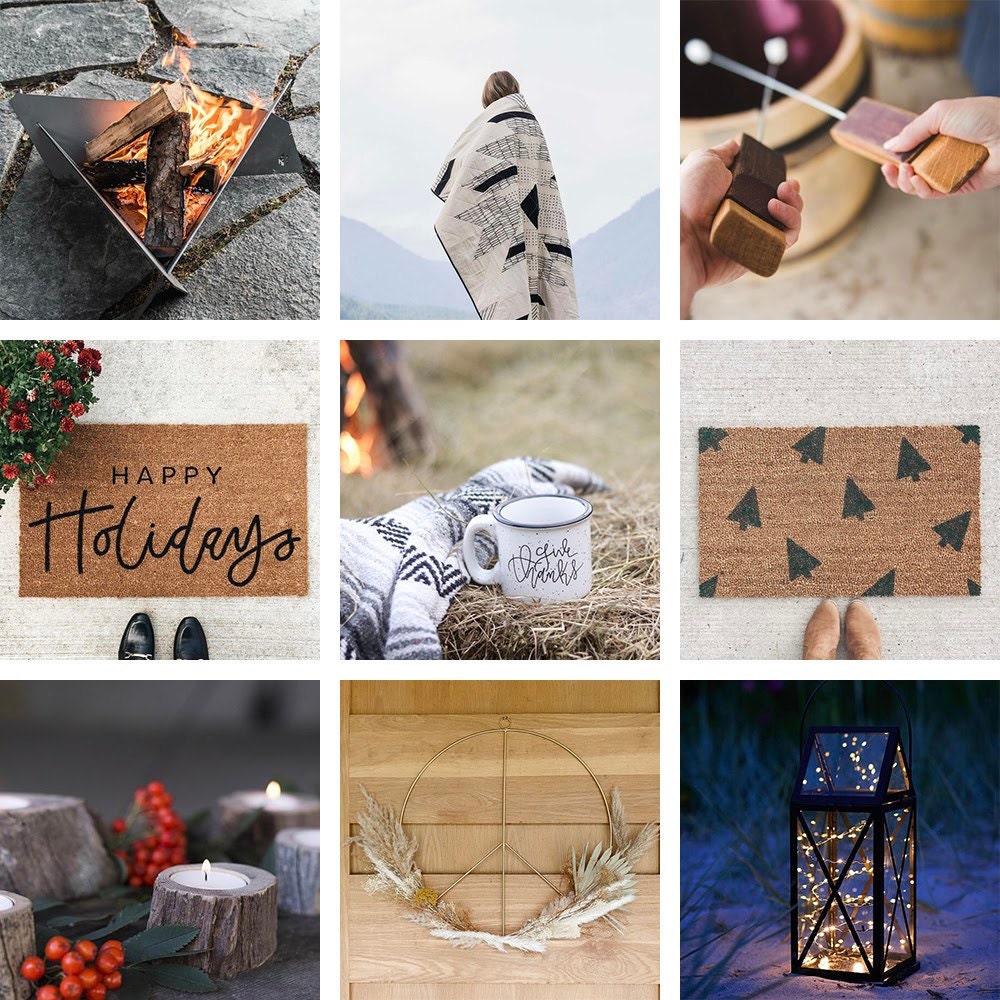 Homespun holidays
"Cottagecore" – the nostalgia-inspired movement that's all about bringing back pastoral aesthetics and activities – has taken hold in 2020, so it's no surprise that the trend is extending into the holiday season. This year, shoppers are opting for holiday decor that is reminiscent of a time before technology and filled with simpler pleasures, like baking or crafting. On Etsy, there has been a 16% increase in searches for crochet, knit, or embroidered ornaments* and an 18% increase in searches for holiday quilts. One standout trend remerging from years past is incorporating citrus into holiday decorating – on Etsy, we seen searches increase 126% for citrus decor*. 
And for shoppers who have honed their DIY abilities over the past year, this trend allows them to show off their newfound creative skills.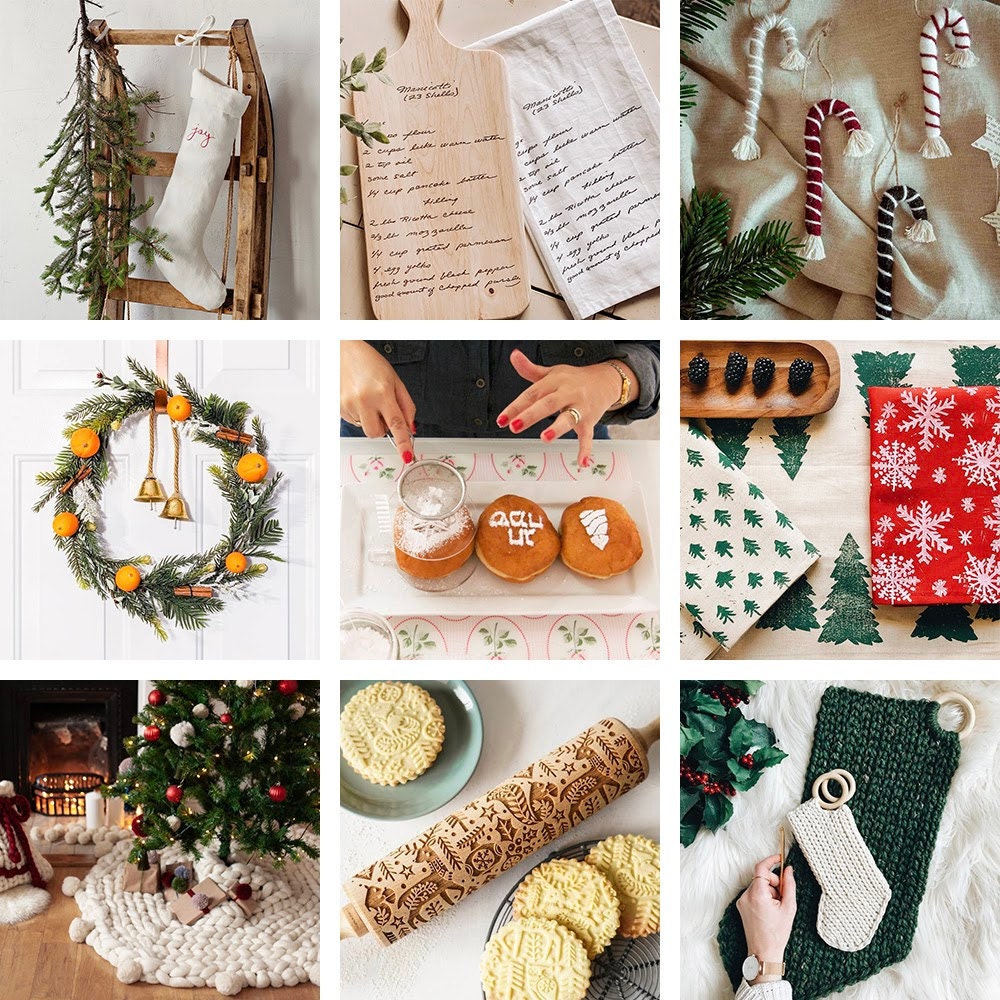 Pet advent calendars
Advent calendars are a holiday mainstay, but this year, our four-legged friends can join in on the fun. On Etsy, we've seen a 43% increase in searches for advent calendars* and an 89% increase in searches for pet treats*. I'm calling that this will be an exciting emerging trend for the season, and the holiday countdown is about to get a lot more fun for our pets. Just be sure to put the calendar high enough so little Fido doesn't wipe them out in one sitting!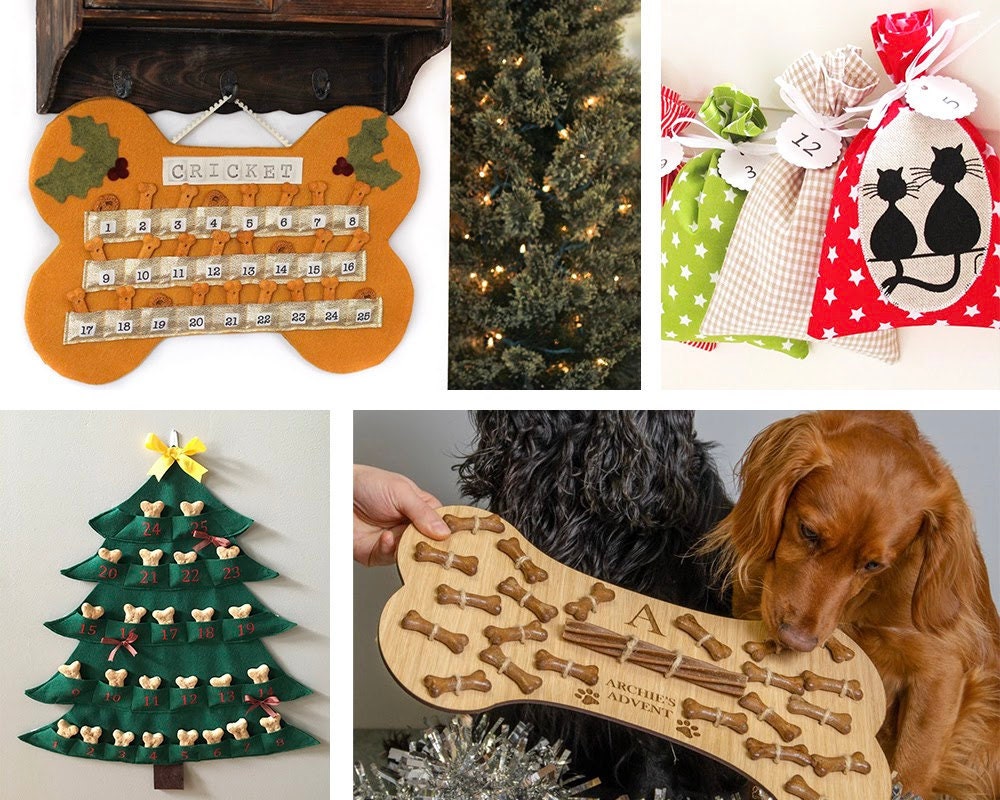 For more holiday inspiration, check out Etsy's gift guides. 
*In the last three months, compared to the same time the previous year.