'90s nostalgia, kid-friendly crafts, and playroom upgrades are spiking in searches.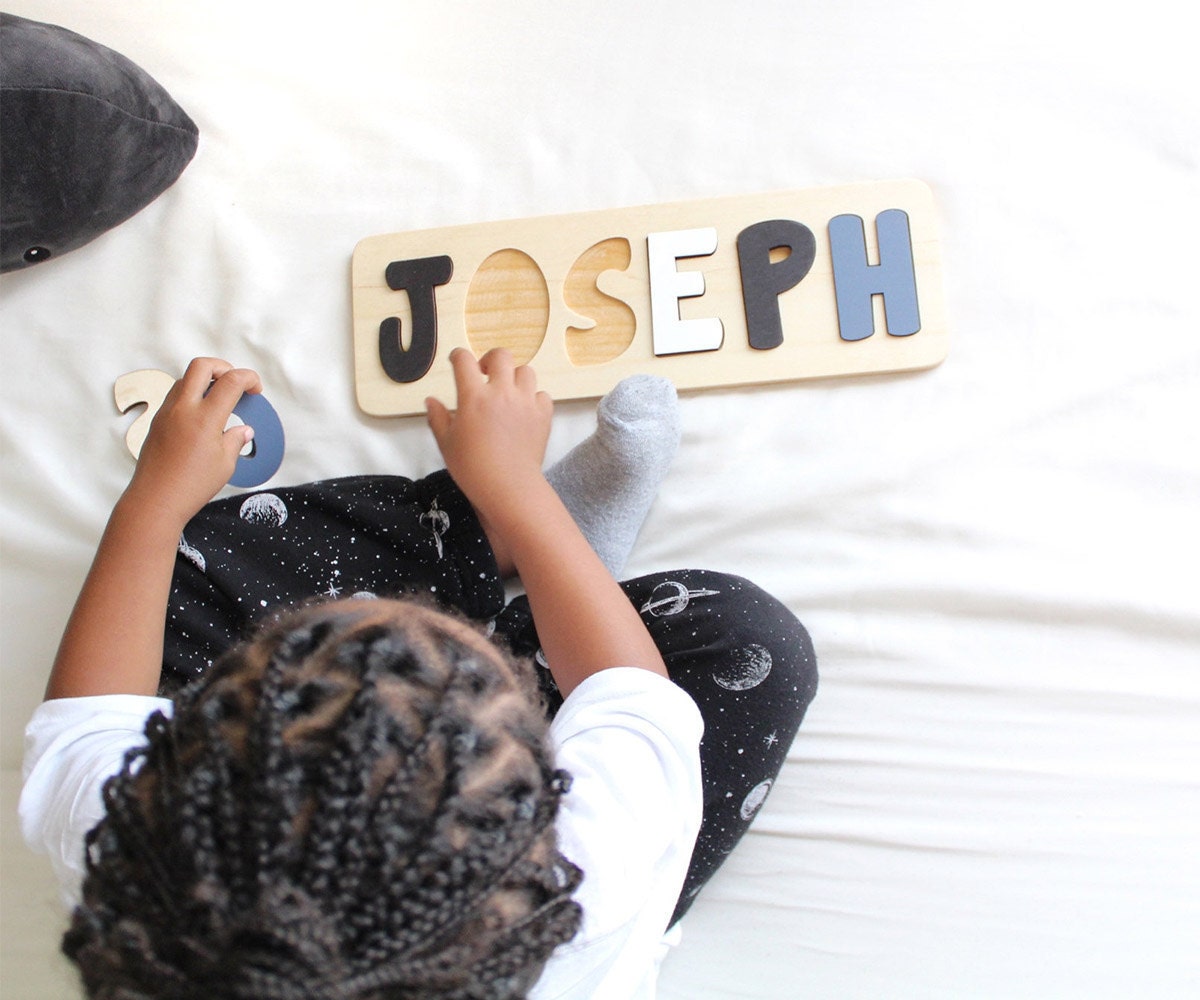 Image credit: BloomOwl 
With people spending more time at home than ever, new trends for kids and babies are emerging from this unprecedented period. 
Parents are looking to cherished memories from their own childhoods for inspiration – with activities like tie-dye, puzzles, and kid-friendly crafts on the rise – and turning to Etsy for everything from magical playroom additions to creative indoor activities to keep kids engaged (and their own sanity in check).
Keep reading for everything shoppers need to know to have the coolest (and most engaged) kids on the block this year.**
'90s nostalgia 
If you're a '90s kid like me, you'll definitely recognize the fashion, decor, and games making waves with today's kids. While almost everything we loved from the '90s is back in style, tie-dye is undeniably leading the charge with a 318% increase in searches for kids tie-dye items*. Other rising stars include daisy items, up 66%*, jump ropes, up 228%* and kids overalls up 15%*.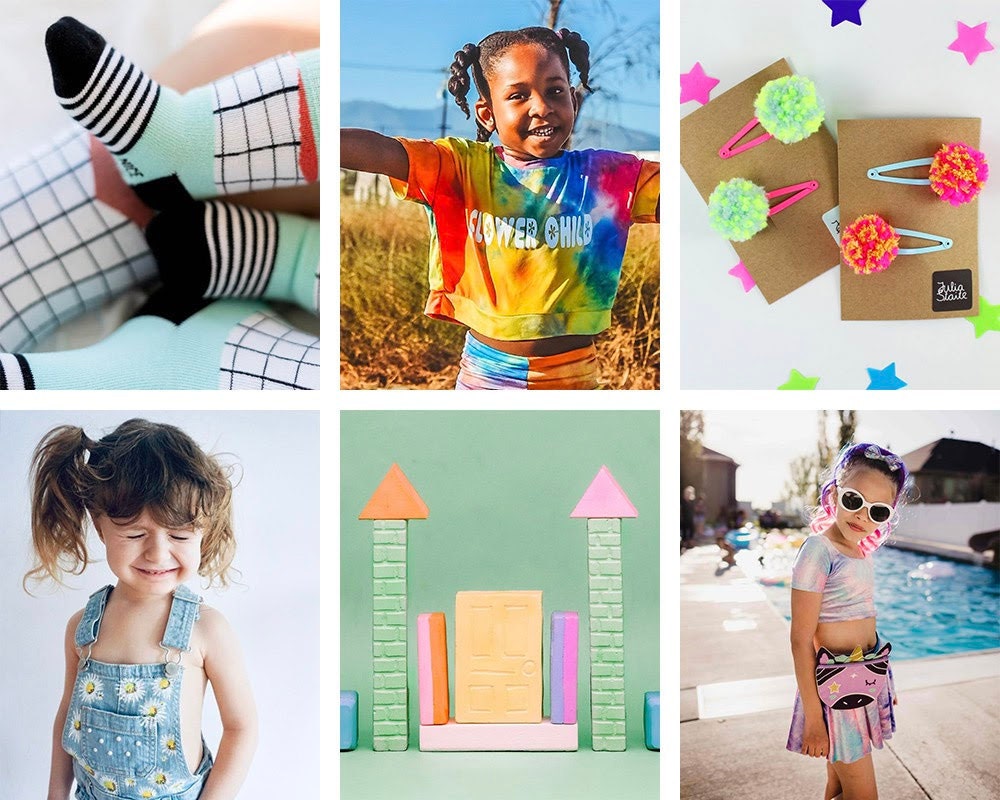 Playroom upgrades
As we continue to spend more time at home, it's no surprise that shoppers are upgrading their playrooms to give their little ones a space of their own. Shoppers are increasingly searching for items that not only help make playtime with their little ones active and fun – like climbing gyms, with searches up 680%* and play mats, with searches up 85%* – but also promote relaxation, with searches for bean bag chairs up 145%*. 
And for shoppers looking for playroom decor inspiration, kids are loving cartoon dinosaurs, and mid-century-inspired school fish motifs. In fact on Etsy, we've seen a 71% increase in searches for dinosaur wall art or decor*, and a 37% increase in searches for school of fish items.*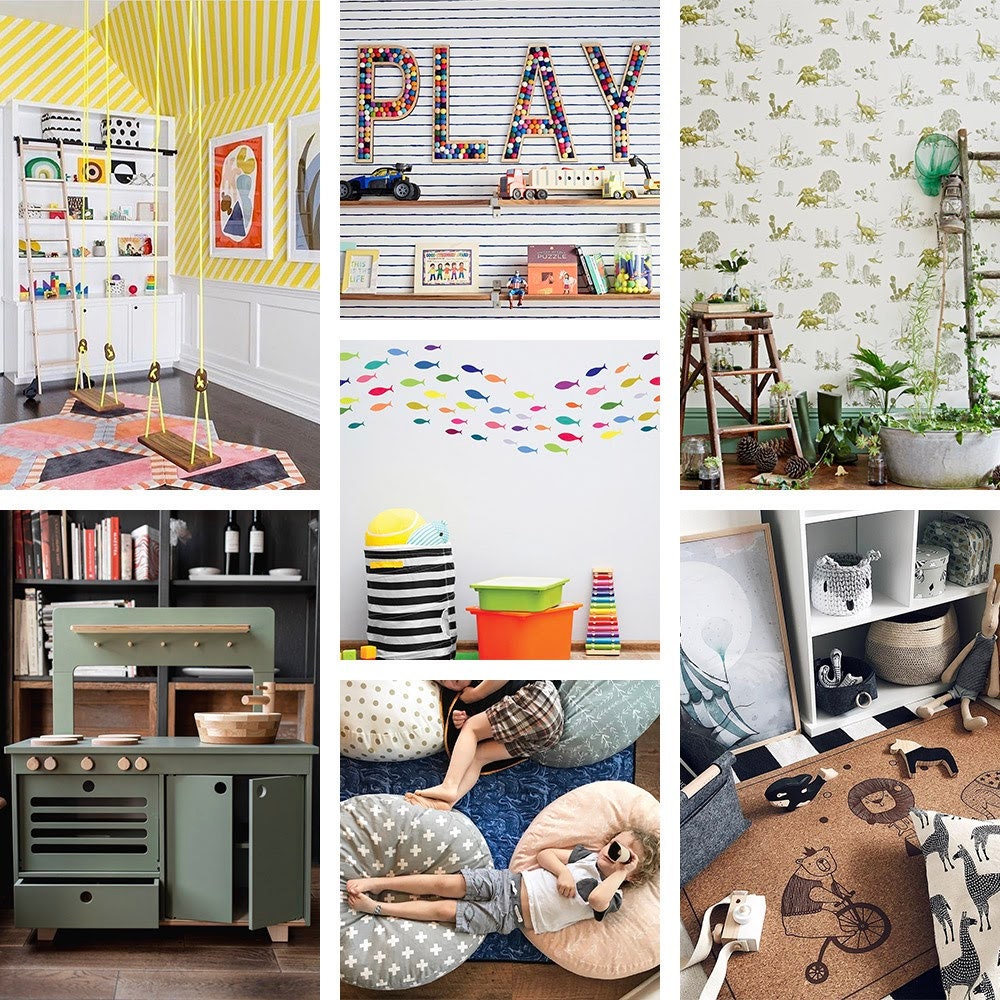 Quiet time 
Mindfulness isn't just for adults – it's equally important to give kids an opportunity to self-reflect and participate in soothing, quiet activities (and give parents their own opportunity for some quiet time). On Etsy, this calming trend is taking hold: there has been a 198% increase in searches for quiet activity books*, a 164% increase in searches for yoga items for kids*, a 158% increase in searches for kids puzzles*, and a  107% increase in searches for kids journals*. Namaste for the entire family.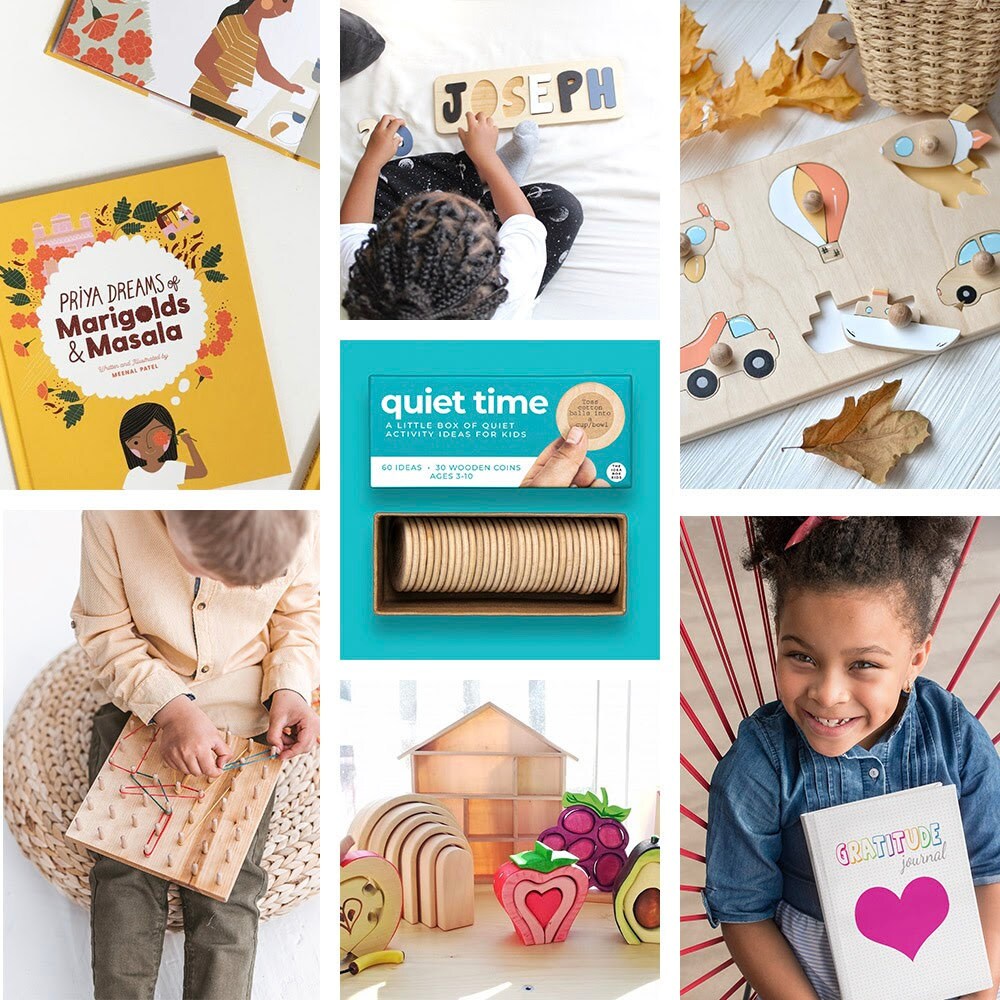 Kid-friendly crafts 
Many people have turned to crafting over the last few months and kids are no exception, as parents look to off-screen activities to keep them engaged. On Etsy, we've seen kid-friendly crafts spike in popularity, with searches for DIY kits for kids up 336%*. More specifically, there has been a 648% increase in searches for kids sewing kits*, a 692% increase in searches for friendship bracelet kits*, and a whopping 2,575% increase in searches for kids paint by number kits*. Creativity for the win!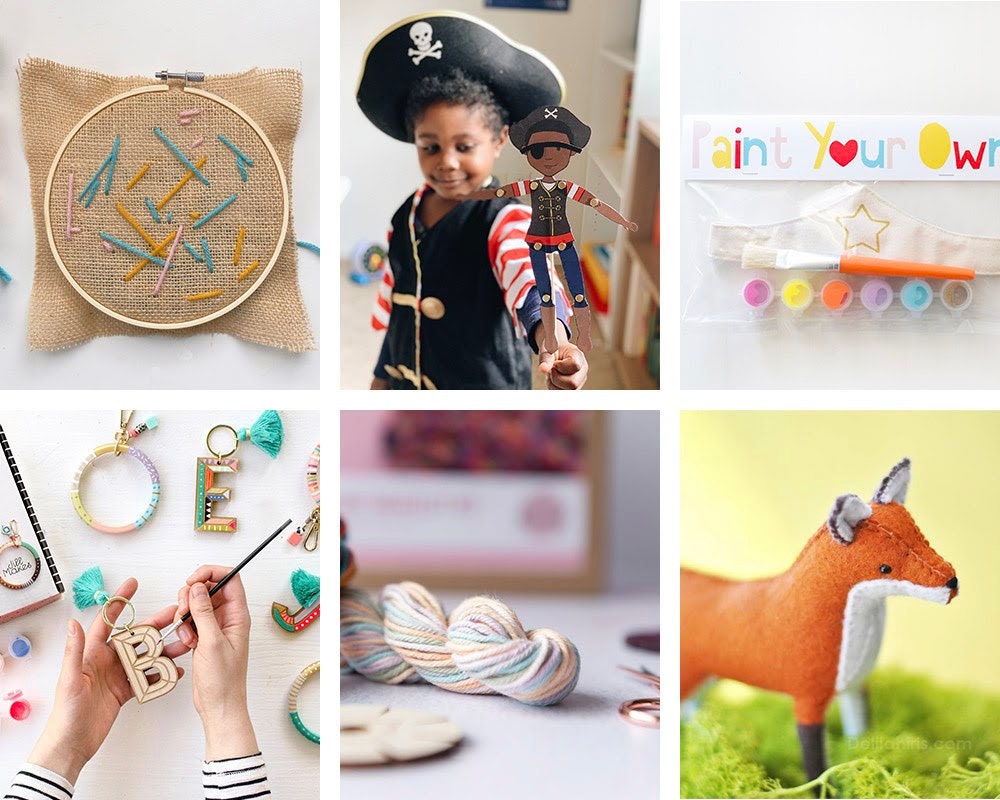 Photo worthy-nurseries
As virtual introductions to newborns become the new normal, we're seeing an increased interest in parents creating show-stopping, camera-ready nurseries. On Etsy, we've seen a 81% increase in searches for nursery buntings or garlands*, a 49% increase in searches for nursery mobiles*, and a 6% increase in searches on Etsy for nursery wall stickers and decals*, telling us that shoppers are going above-and-beyond to create stylish spaces for their little ones.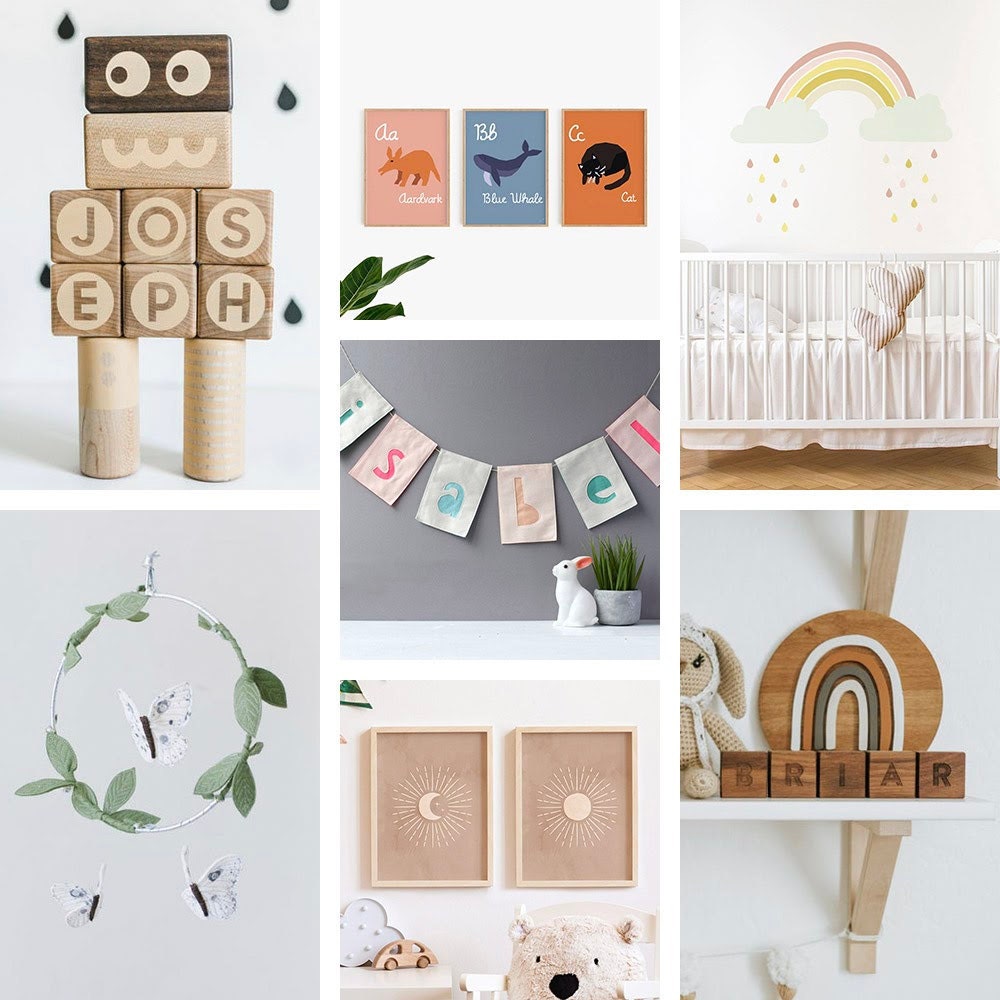 Little helpers   
Whether it's drying the dishes, baking a cake, or cleaning the house, kids are becoming more involved – and excited! – to help with daily household tasks. There's been a 247% increase in searches for Montessori towers*, a 118% increase in searches for kids step stool*, and a 43% increase in searches on Etsy for chore charts*, making it that much easier for the kiddos to lend a helping hand.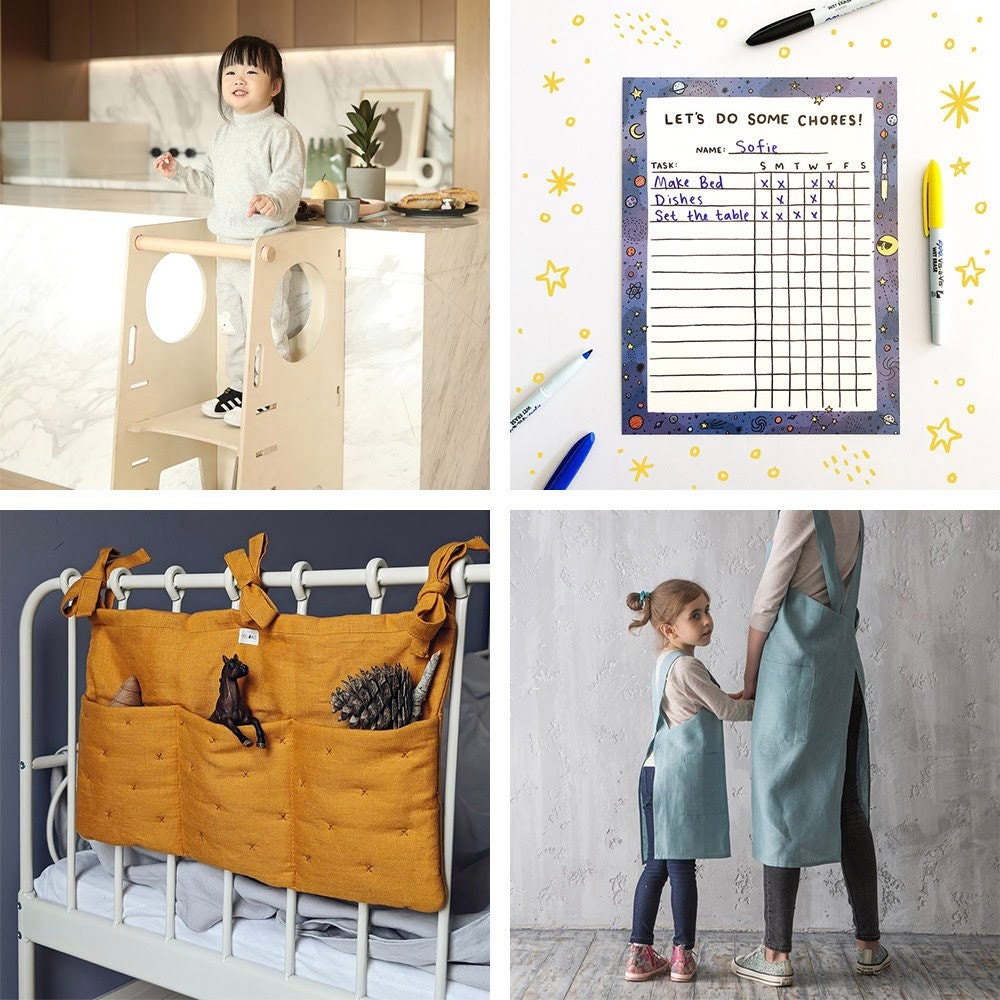 *In the last three months, compared to the same time the previous year.
**As with all children's toys, adult supervision is required. Products that contain small parts may pose a choking hazard and should not be used by children under 3.