Unexpected color palettes, bold accessories, and social media-worthy tablescapes put self-expression at the forefront this year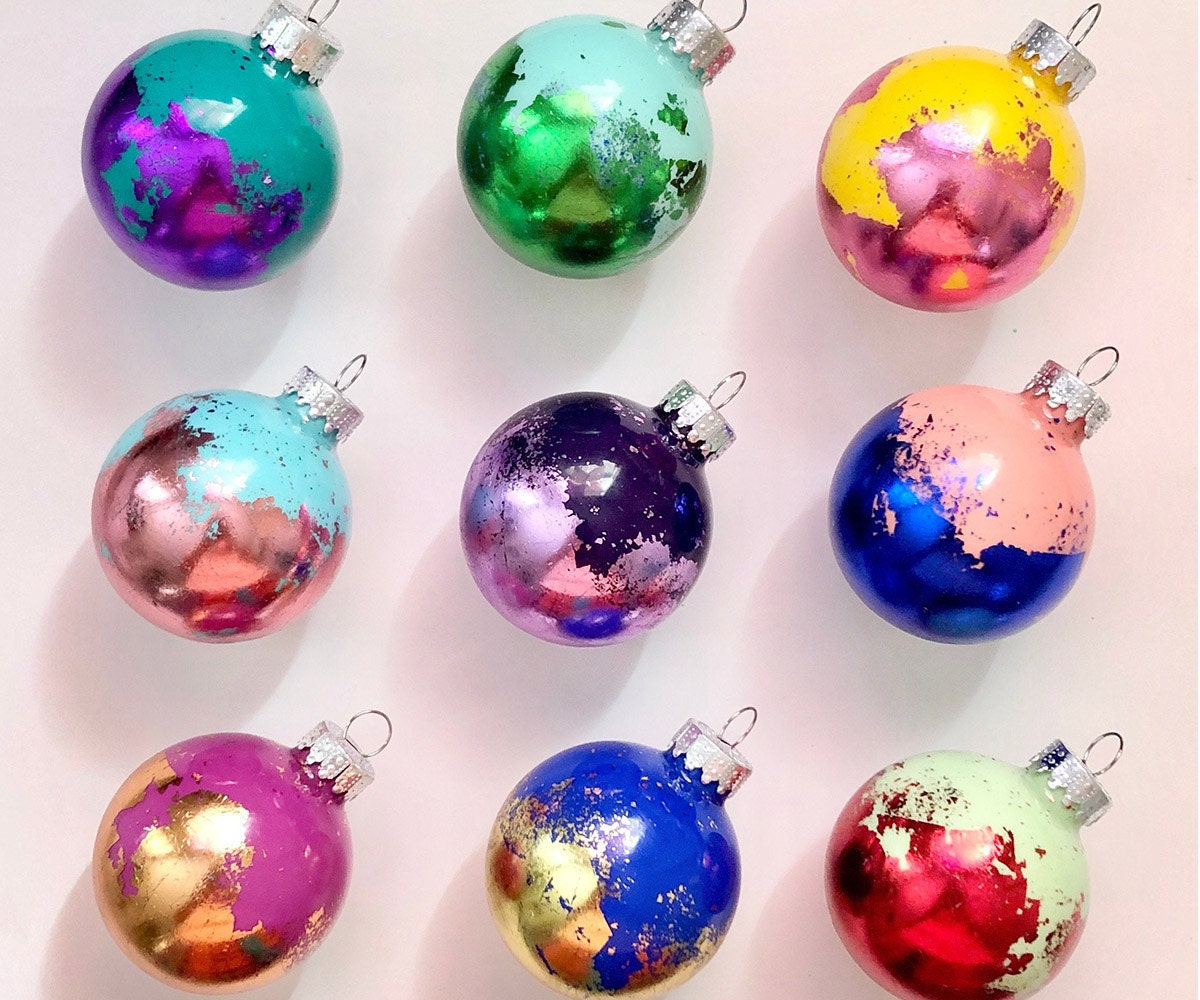 Image credit: HolidayEveryDayArt 
This holiday season, shoppers are choosing to celebrate with intention, while finding new ways to make traditions shine extra bright. 
Whether that means shopping in line with their values – like buying earth-friendly finds or supporting diverse small businesses – or seeking out extra-thoughtful gifts and items that express who they are, people are looking forward to creating new, lasting memories with loved ones and making considered choices about who and what they surround themselves with.
Read on for all of the trends adding magic and meaning to this holiday season. 
Expanded color palette
Shoppers are putting the 'bright'  back in 'merry and bright' and embracing unexpected color palettes and playful decor that celebrate self-expression and show us that there's no right or wrong way to celebrate this season. On Etsy, we've already seen a 228% increase in searches for custom or personalized neon signs*, a 47% increase in searches for colorful, pastel, or neon holiday items*, and a 41% increase in searches for jewel tone items*.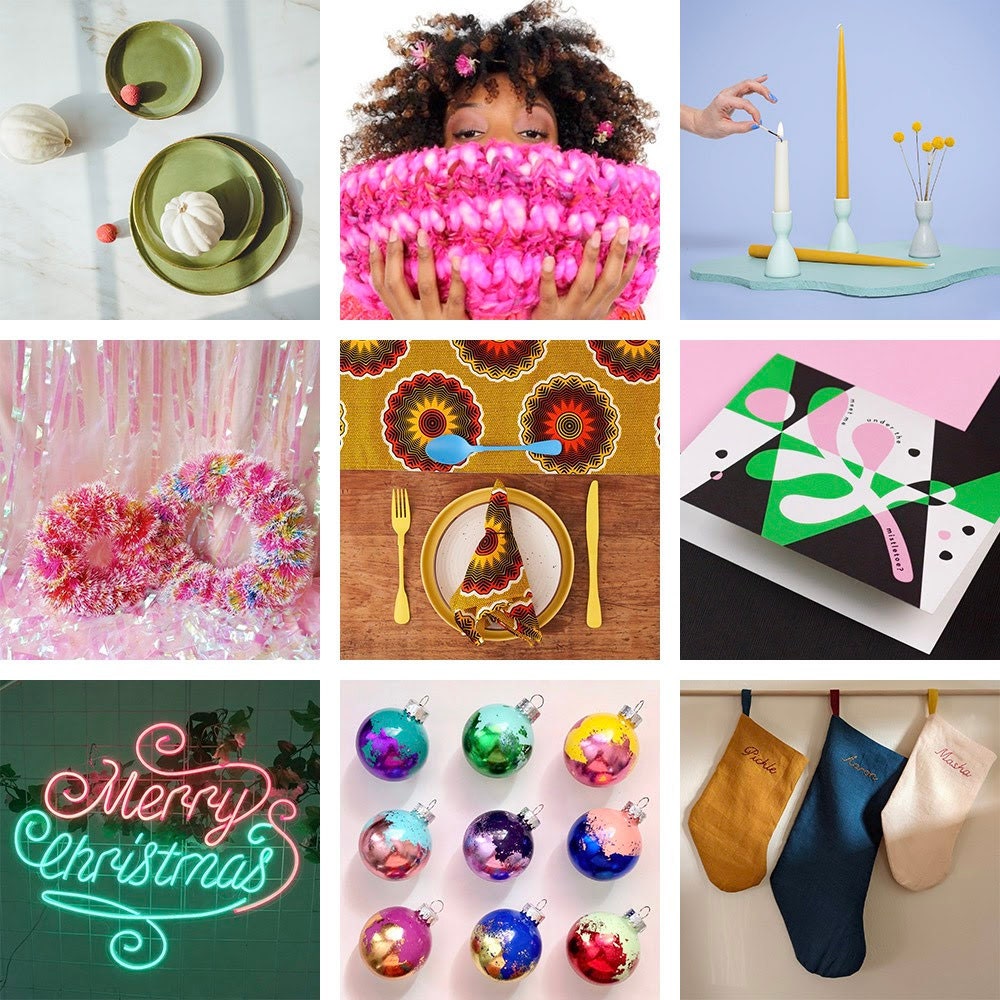 Bold, vintage brooches
From beaded and embroidered to pearl-studded and floral-inspired, vintage brooches are making a major resurgence as a holiday style staple and shoppers are catching on quickly. On Etsy, we've already seen a 168% increase in searches on Etsy for vintage or antique brooches*, as many turn to previous decades for sustainable and standout holiday accessory options. 
Pro tip! Top off your holiday gift wrapping with a vintage brooch for a waste-free, bow-alternative.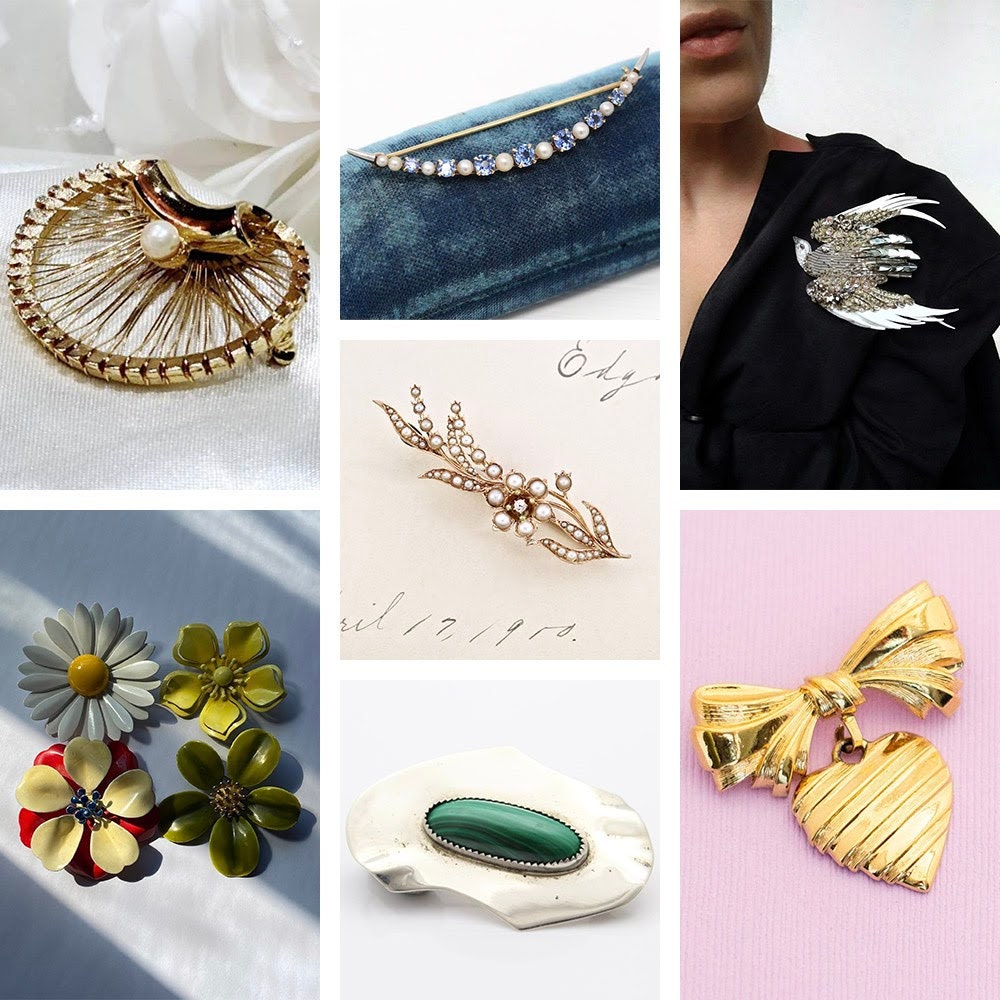 Tablescaping made easy
To set the scene for memorable meals together, shoppers are looking to create showstopping tablescapes this year, and many have already started planning their spreads – with searches for place settings up 72%*, tablescape decor up 27%*, and napkin rings up 19%*. And this year, Etsy's creative host of sellers are making it easier than ever to build elevated, social media-worthy dinner tables with tablescaping kits that not only remove the stress and hassle from decorating, but also invite shoppers to express their personal style.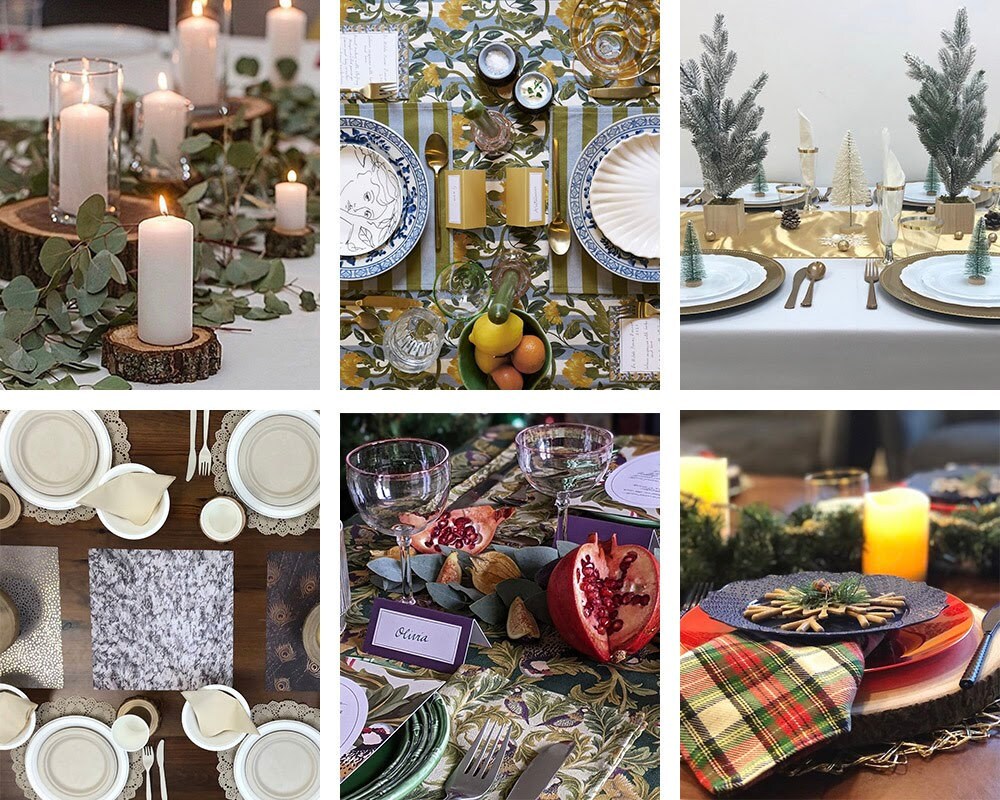 Checkerboard prints
A trend we've been eyeing all year long, checkerboard prints are still holding strong for the holidays, showing up in unexpected ways in both gifts and decor. Searches for checkerboard prints are up 37%*, and I anticipate that interest will continue to rise as shoppers find new ways to showcase this classic pattern for the holiday season.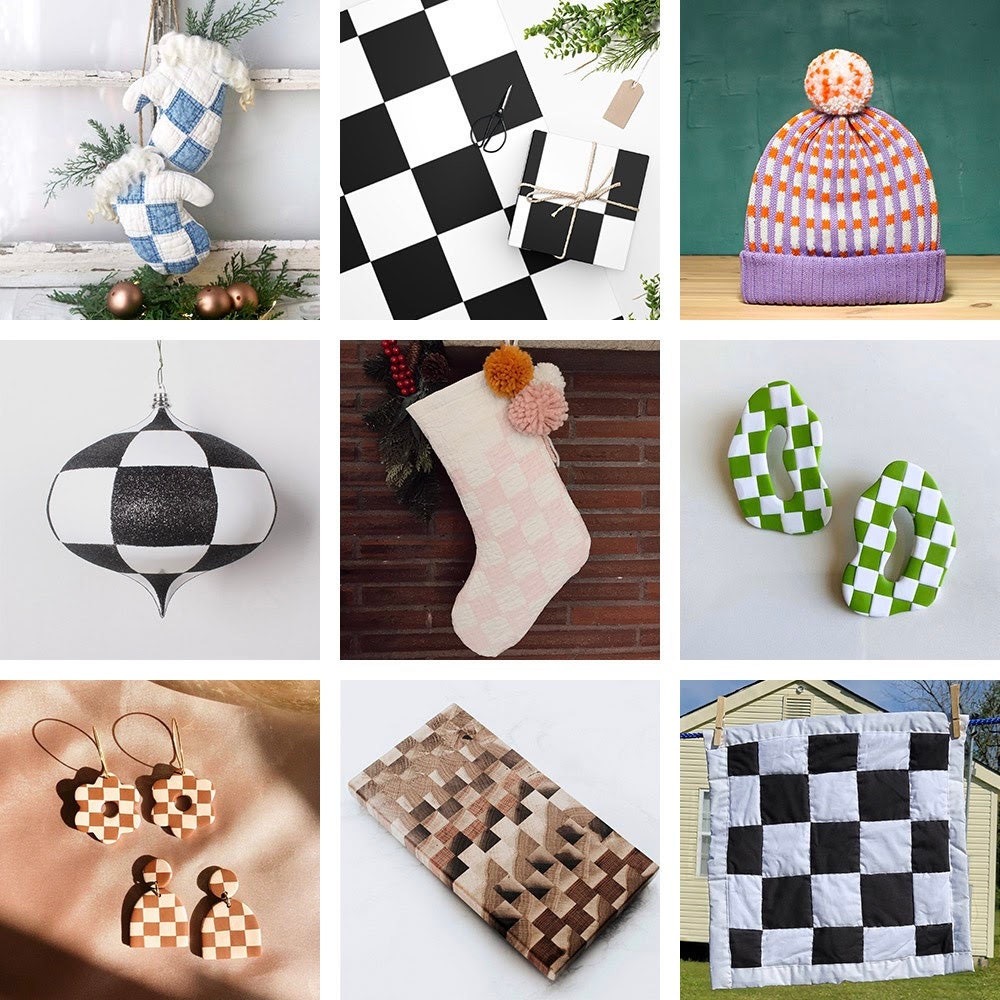 Organic influences
As many spent the last year turning to nature for a sense of calm and escape, it's no surprise that holiday decor is taking inspiration from organic influences this season – with searches for mushroom decor up 366%*, dried floral wreaths up 68%*, woodland creature ornaments up 33%*, and rustic or wooden holiday items up 30%*.
I also predict that coastal elements – like driftwood and seashell accents – along with mountainscape motifs will take center stage for shoppers looking to incorporate this nature-inspired trend within their homes.
Pro tip! Incorporate dried foliage into your holiday decor for a planet-friendly decorating option.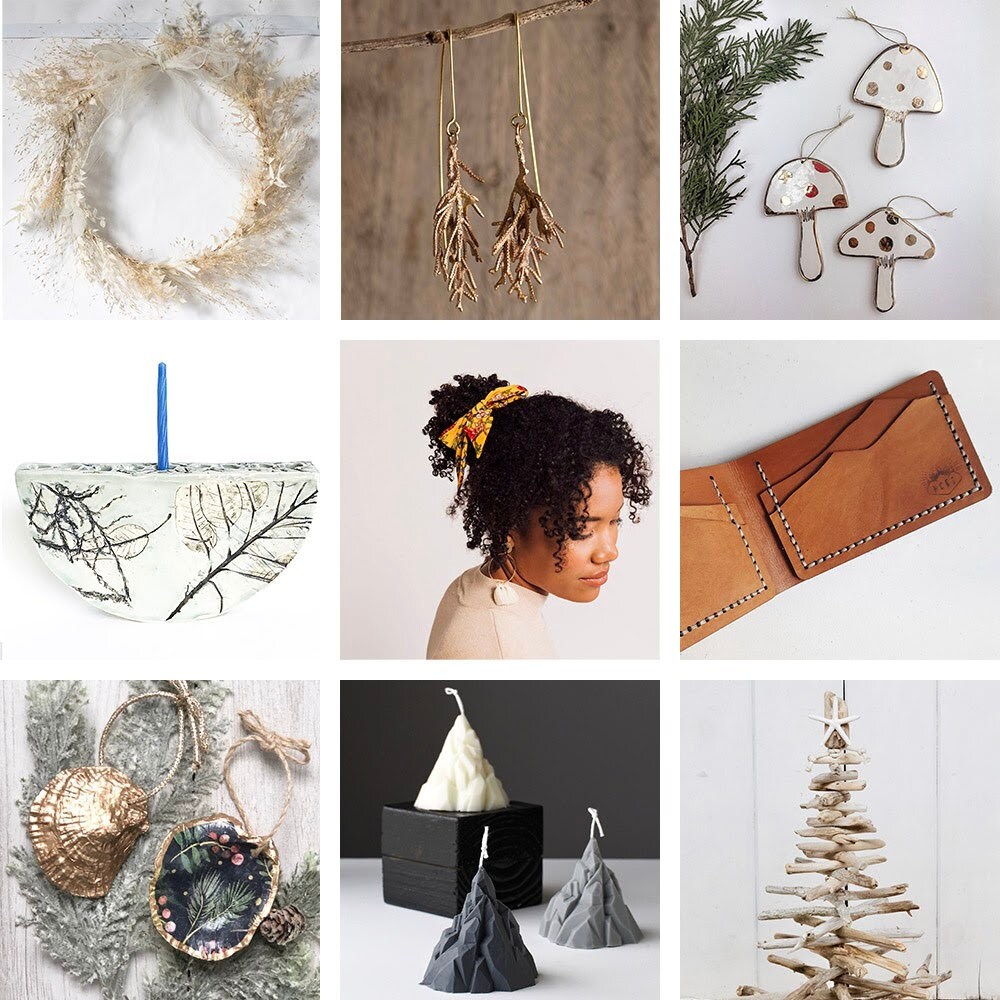 Off-the-grid gatherings 
Shoppers are ready to log off and escape to serene settings, prioritizing stress-free, easy downtime with friends and loved ones this year. Think: family-friendly activities, hot cocoa by the fireplace, backyard s'mores, and a whole lot of baking. Shoppers are ahead of schedule and already gathering essentials for their off-the-grid trip (or staycation): We've seen a 1,056% increase in searches for easy DIY kits*, a 131% increase in searches for checkers or chess boards*, a 68% increase in searches for outdoor blankets*, a 28% increase in searches for holiday-themed baking items*, and a 21% increase in searches for playing cards*.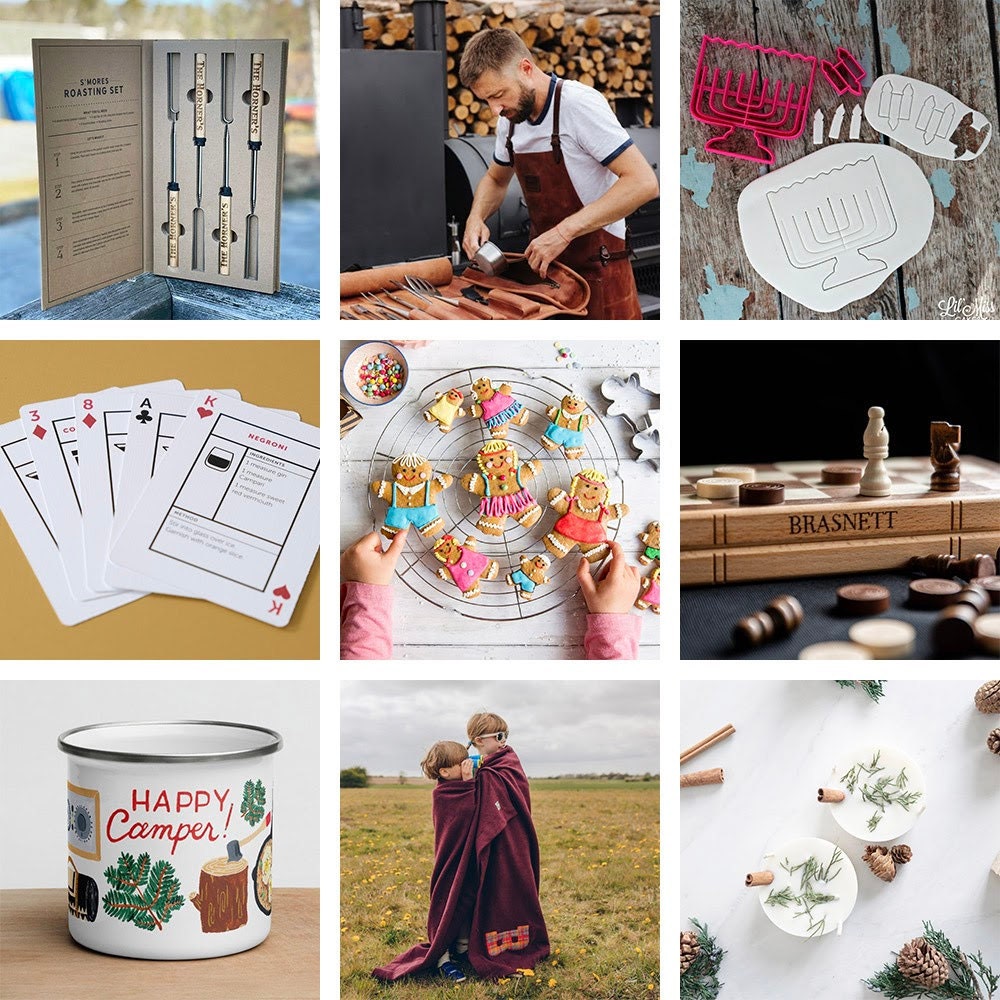 *In the last three months (compared to the same time the previous year).