This year's trends reflect our new relationship with our homes.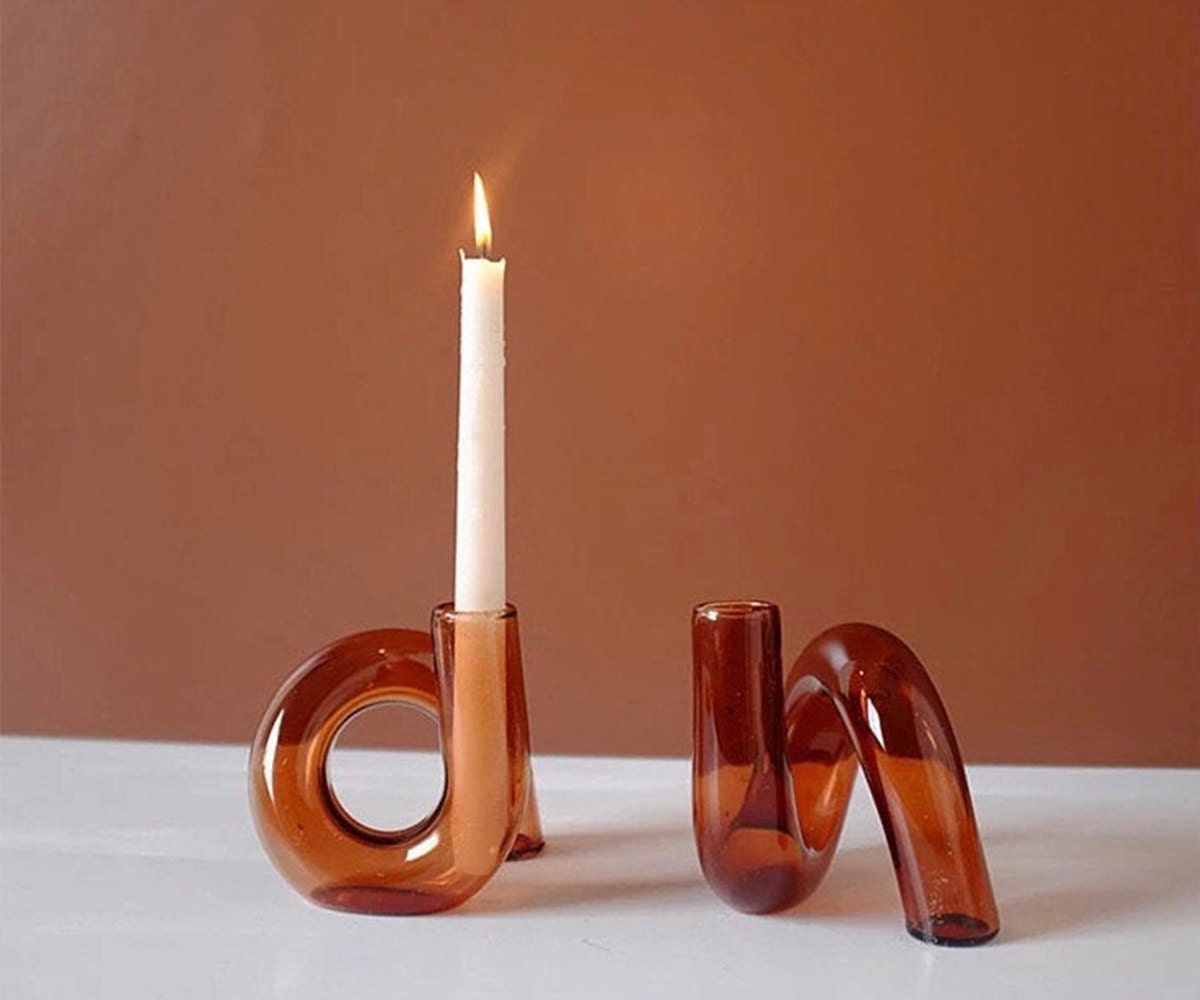 Image credit: SilcStuff
The past year has had a profound impact on the way we view our living spaces and, in turn, shaped the way we decorate. We're experiencing our homes differently and more intimately than we ever have before and the trends are reflecting this evolved relationship: the open floor plan has dwindled in favor of separation of spaces, shoppers have begun embracing friluftsliv over hygge, and home offices are the new normal.
Now, after a year at home, we're ready to refresh our spaces once again. Read on for the must-have decor trends for 2021.
Travertine 
Marble is making way for another durable, sustainable material in home decor: travertine. This time-honored material has gotten a cooler upgrade since the '80s and is showing up as the "new" neutral in our homes with searches up 211% for travertine items*.  Shoppers are especially looking for travertine tables – both vintage and handmade – with searches up 361%* on Etsy.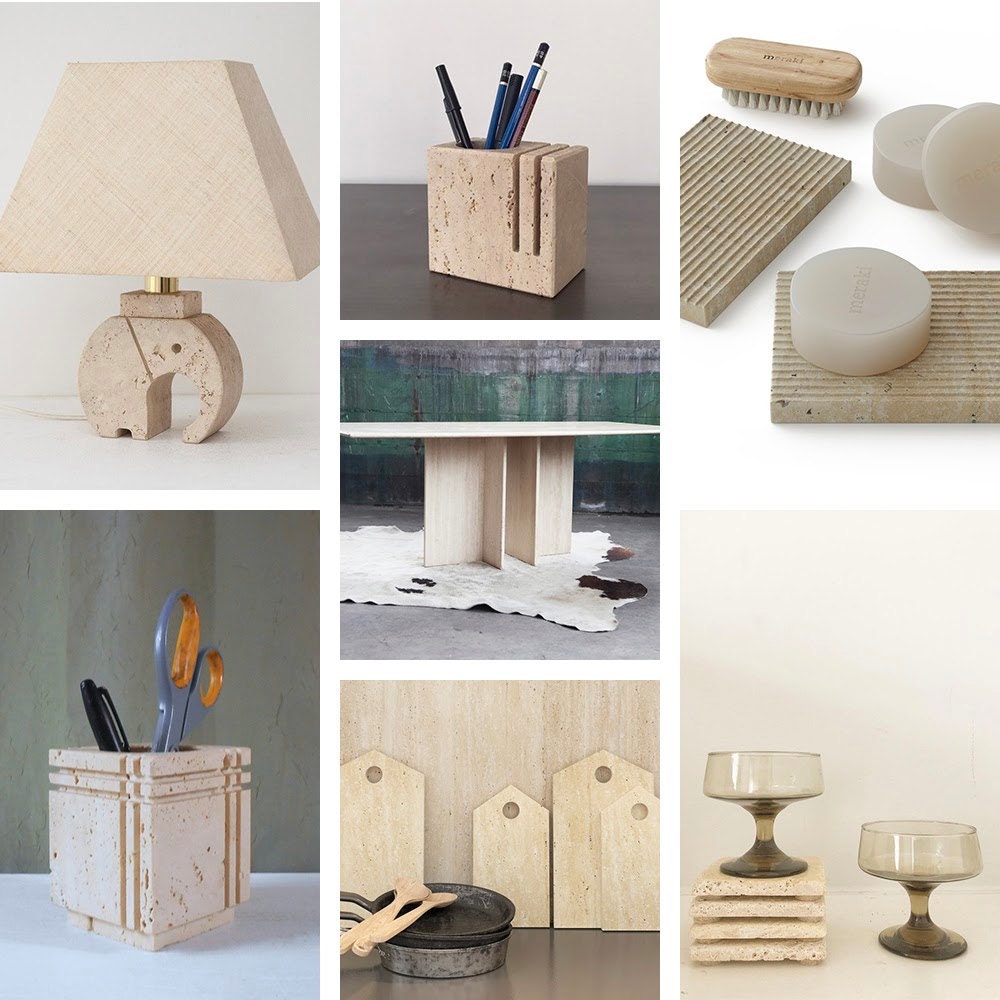 Japanese and Scandinavian Aesthetics
As many continue to spend time at home, clutter-free yet cozy spaces are top of mind. Enter Japandi – a hybrid of Japanese and Scandinavian aesthetics that shoppers are welcoming into their homes. This style fuses modern minimalist and warm rustic styles, bringing both tranquility and comfort to any space. On Etsy, there has been a 172% increase in searches for Japanese decor* and a 55% increase in searches for Scandinavian decor,* and I predict that searches will only continue to rise. To get the look, try pairing warm shades of wood with contrasting neutral colors.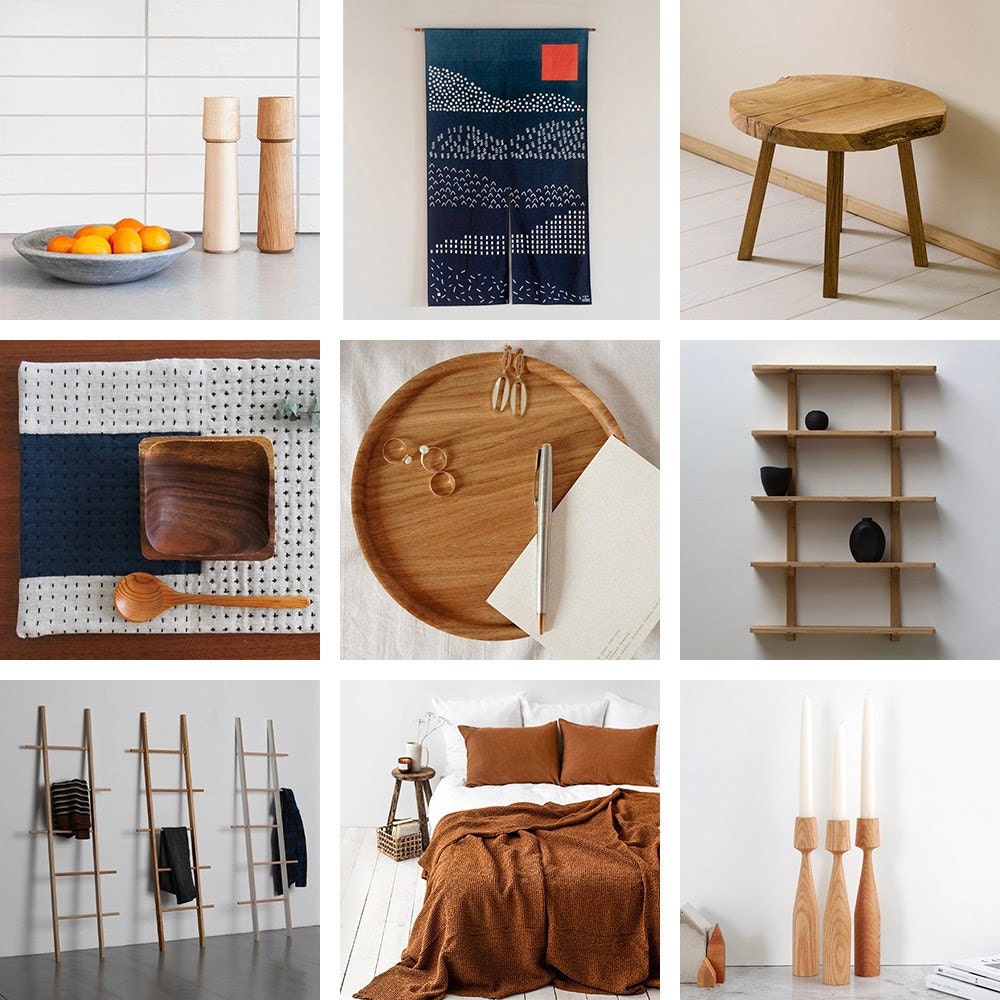 Wavy, squiggly, and curvy decor 
There's a new shape making waves in our homes: squiggly, curvy decor. Somewhere between a zig-zag and an arch, these motifs are showing up all over and shoppers are definitely taking note: there's been a staggering 28,236% increase in searches for wavy candles* and 5,296% increase in searches for wavy mirrors.* The trend can be incorporated into decor as subtly as in a mug handle or as statement-making as in a floor-length mirror.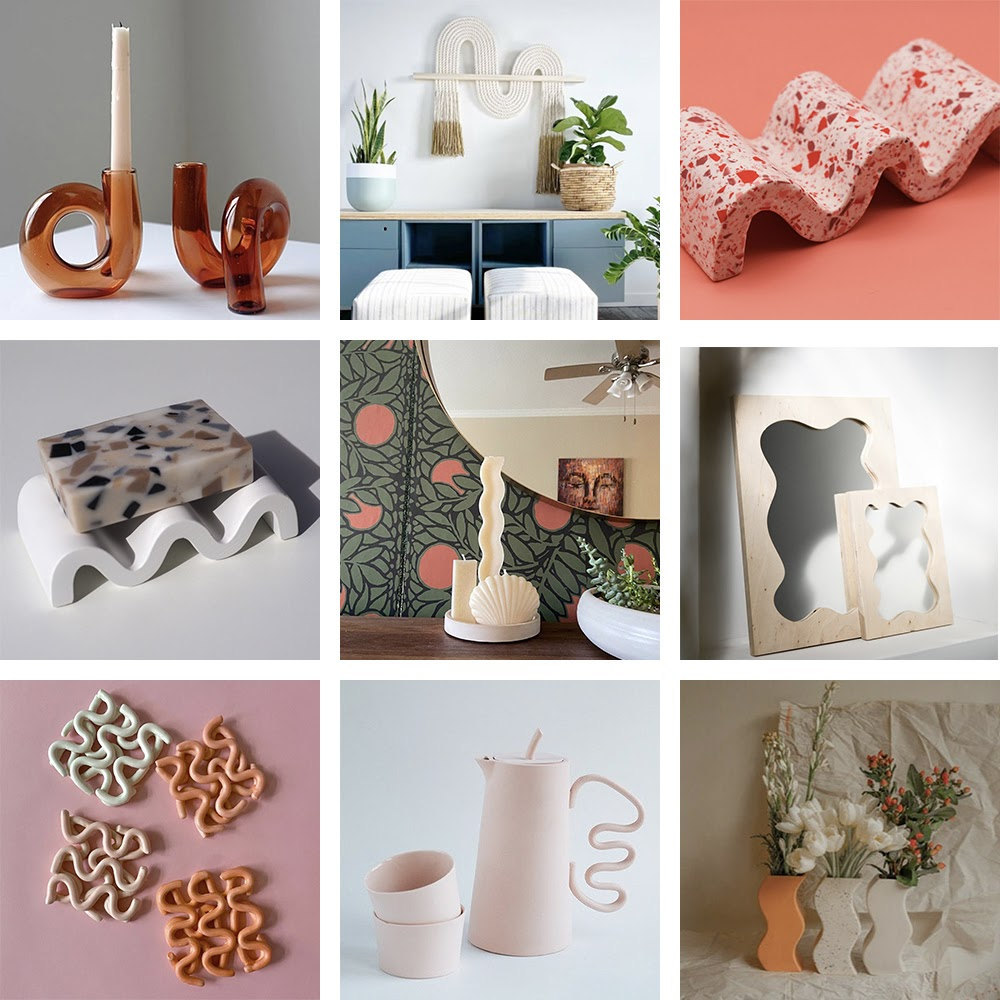 The home sanctuary    
It's more important than ever to find moments of relaxation and shoppers are taking refuge in their own homes by creating soothing, stress-free sanctuaries. Creating spa-like atmospheres in  bathrooms is one popular way to unwind – we've seen a 7,466% increase in searches for eucalyptus shower bundles*, a 212% increase in searches for bath caddies* and a 120% increase in searches for waffle towels.*
Shoppers are also adding more greenery to their spaces as a way to promote tranquility and connect with nature. In fact, we're calling olive trees the new "it" plant – we've already seen an 269% increase in searches for olive trees* and an 896% increase in searches for faux olive trees.* Move over, fiddle leaf fig trees!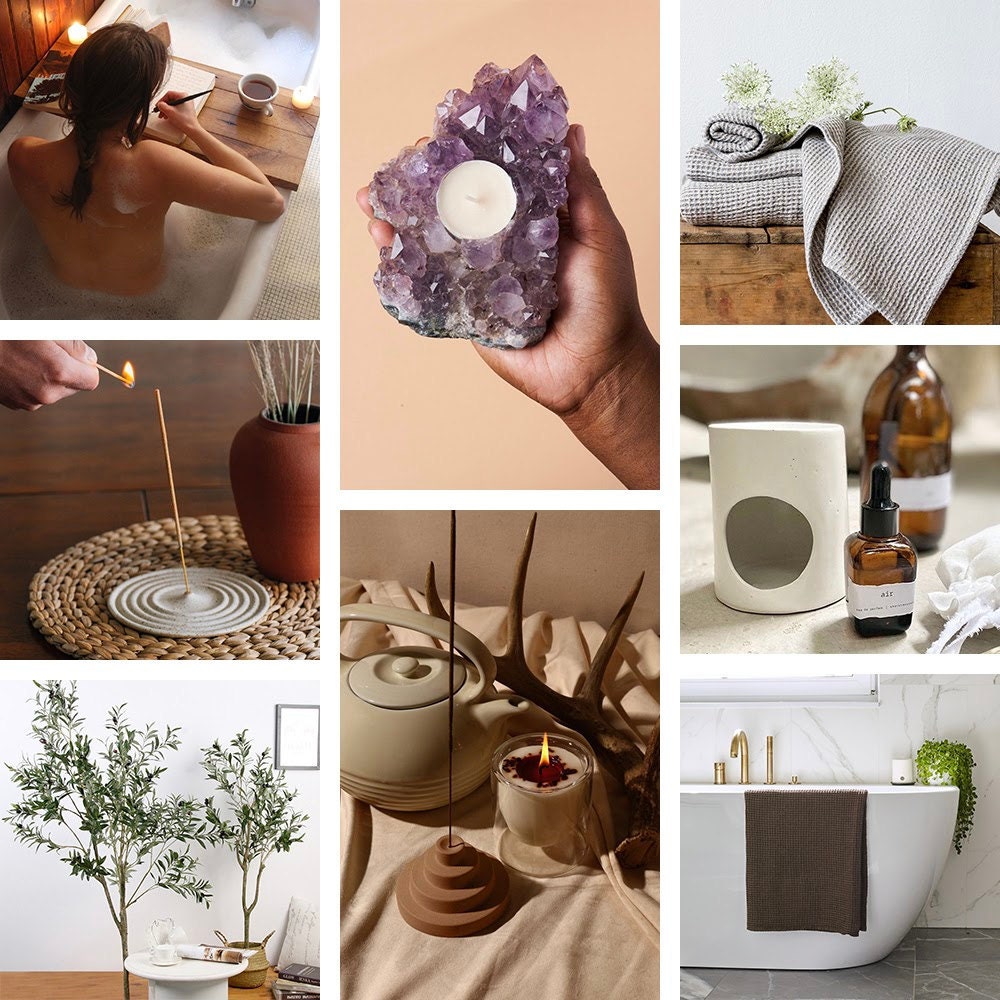 Checkered prints
Maybe it's the recent board game boom, but checkerboard prints are reemerging as the latest comeback trend in decor. This must-have pattern – what we like to think of as gingham's modern cousin – is incredibly versatile and can be incorporated into home design in a variety of color combinations. On Etsy, searches for checkered print items within the home and living category have jumped 889%*, as shoppers look for items like checkered print rugs (up 1,004%*), checkered print pillows and poufs (up 327%*), and checkered print blankets, quilts, or bedding (up 182%*).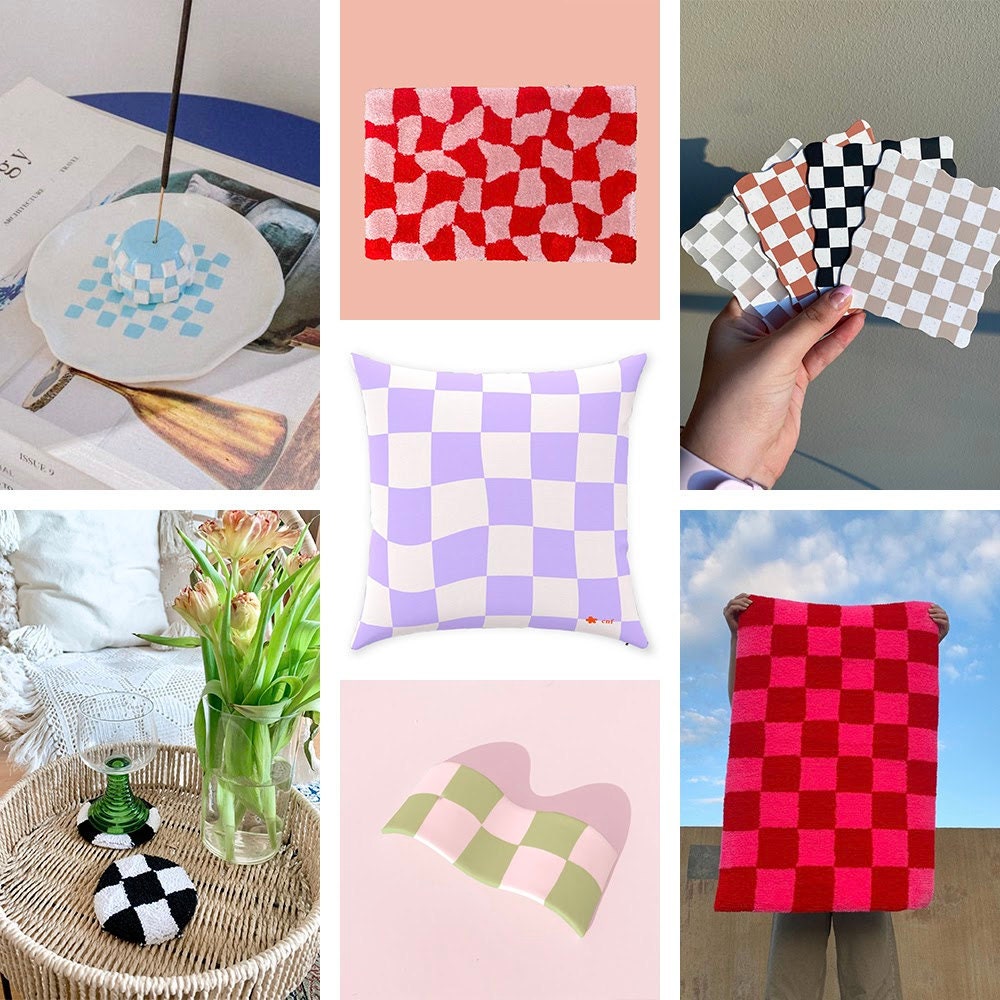 Mushroom motifs
Mushrooms are making their way from gardens and wellness to home decor. Certainly not a brand new concept, the trend is reminiscent of the '60s and '70s, but coming back with a modern twist. Mushroom lamps, a recent social media darling, are taking off: there has been a 371% increase in searches for mushroom lamps.* We've also seen a whopping 902% increase in searches for mushroom pillows and pillow cases.*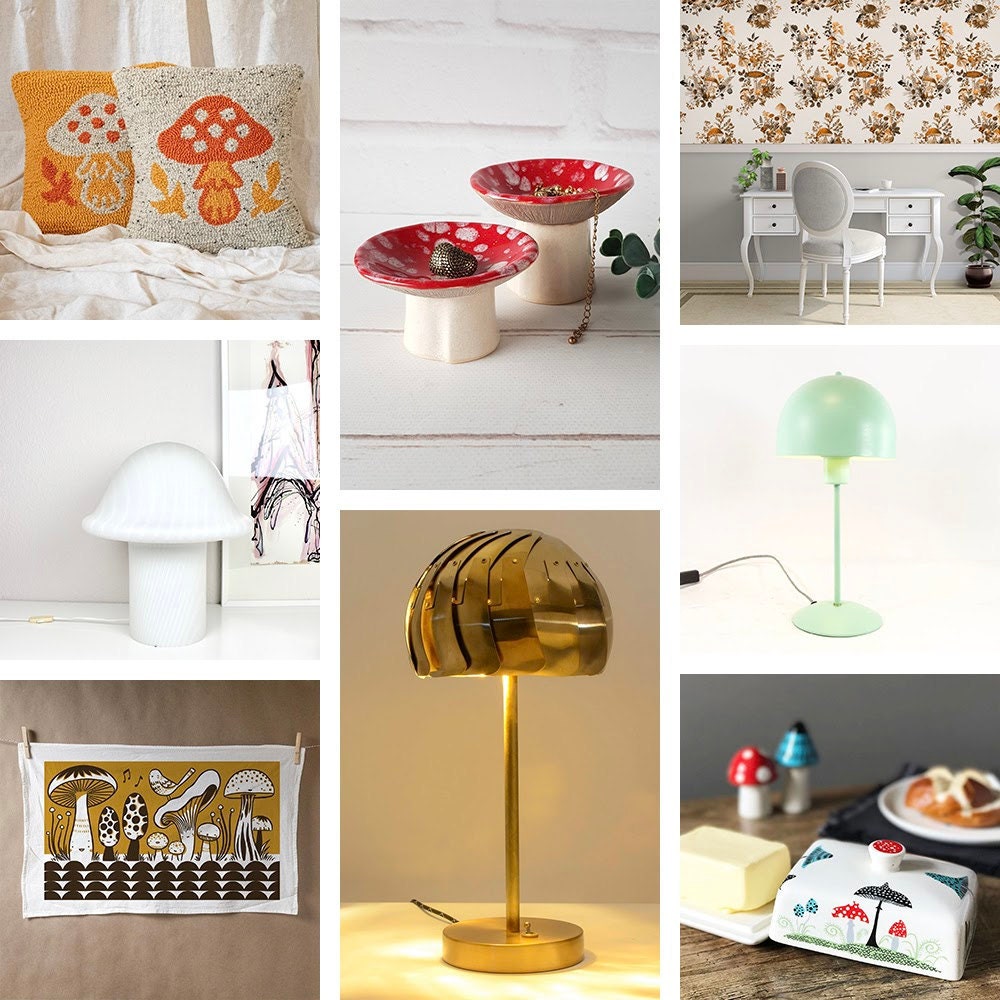 *In the last three months, compared to the same time the previous year.