Unconventional celebrations are on the rise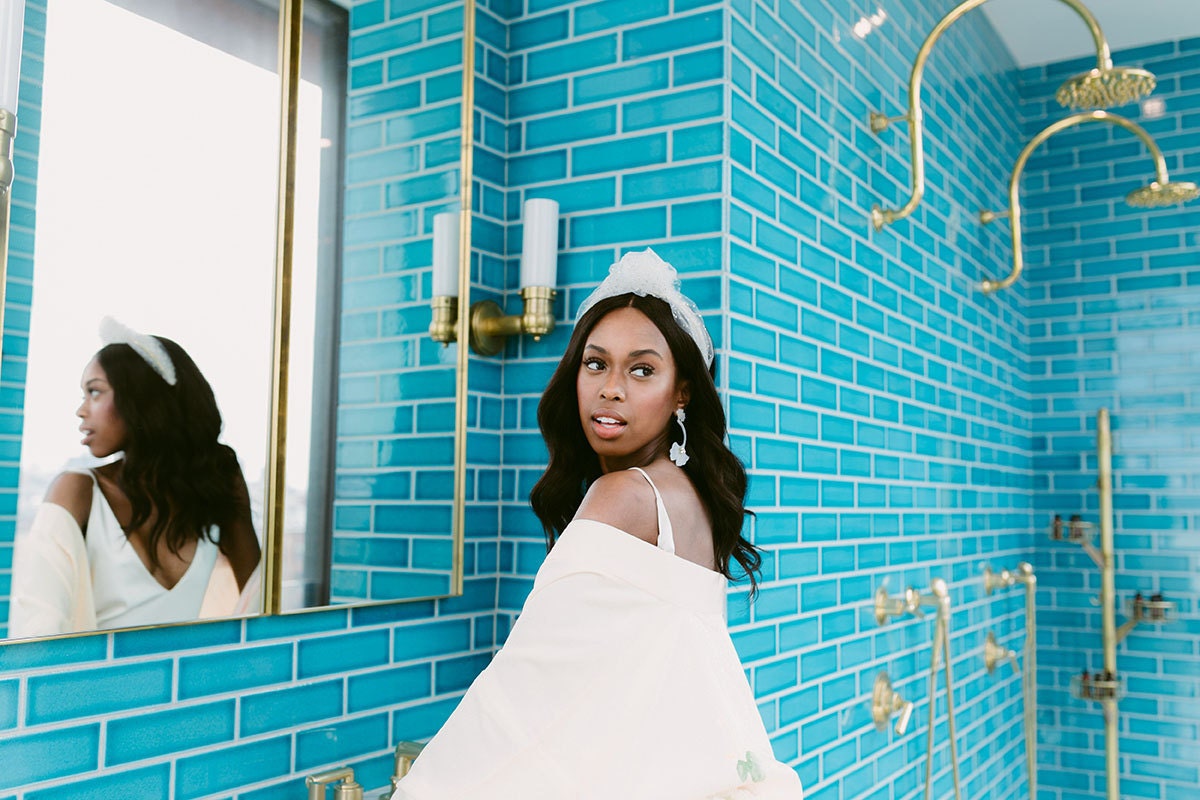 The
Etsy Trend Guides
are compilations of fresh trends our expert is noticing in Etsy search data and across the retail industry as a whole: what sellers are creating, what shoppers are loving, and what's hot right now in the wider market.  Follow along
here.
With statement sleeves, bridal turbans, and hidden messages on the rise,
2019 weddings
will be thoughtful expressions of couples' individualism in truly unforgettable ways. Today, Etsy is revealing our 2019 Wedding Trend Predictions for the most special celebrations yet – just in time for planning season.
Statement sleeves
Channeling the
maximalism
trend, brides are adopting for a "more is more" mindset, especially when it comes to selecting wedding dresses. One way to stand out from the crowd of sweetheart styles is opting for statement sleeves, a look that's glamorous, romantic, and completely Insta-worthy. Etsy has already started to see an influx in searches for this style – in the the past three months, we've seen over 155K searches for wedding dresses with sleeves, and I expect brides to continue piling on the drama throughout 2019.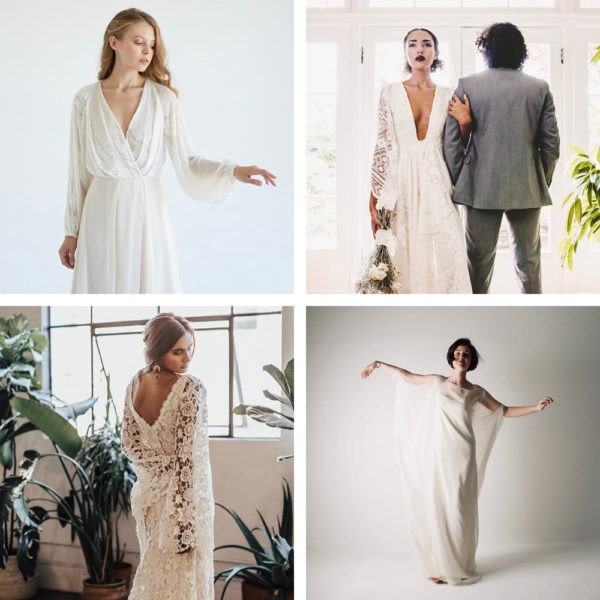 Veil alternatives
Brides in 2019 are turning traditionalism on its head – literally – and rethinking the classic veil with showstopping modern alternatives. From bridal hats to tulle turbans, veil alternatives are on the rise: in the months leading up to wedding season (November-January), we've seen over 43K searches on Etsy for "bridal headpieces".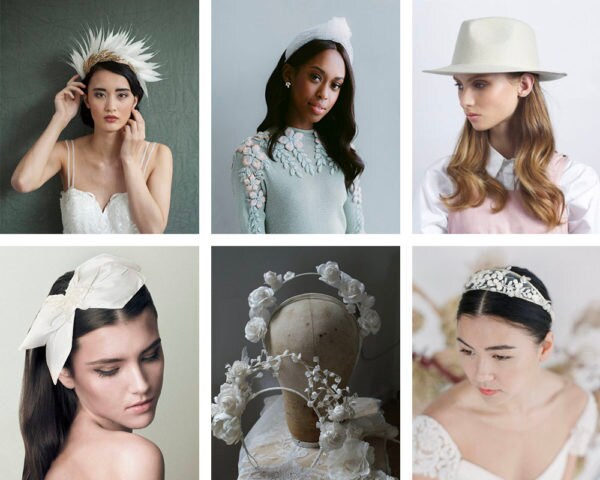 '90s style
The trends of the '90s have resurfaced in fashion and decor, and now they're taking hold in the wedding industry. While the decade inspired many cringeworthy styles, it was also filled with iconic silhouettes, fanny packs, and rhinestone-covered everything. So far this year we've seen a 14% increase in searches for "butterfly clips" (compared to last year), and we've also seen a 62% increase in searches related to "bridal fanny packs" in past three months  (compared to the same time period the previous year) on Etsy. We've also seen over 307K searches for "rhinestones" so far this year, and over 314K searches related to "polka dots" in the past three months alone.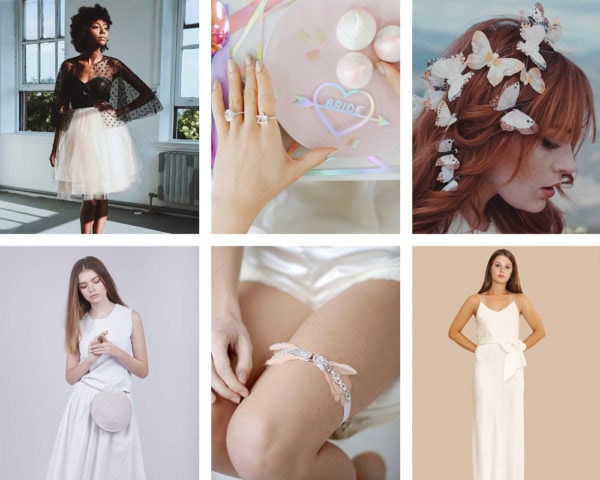 Sustainable celebrations
As the world becomes increasingly eco-conscious, couples are choosing stylish and sustainable solutions for their special day. Incorporating
reusable straws
, biodegradable confetti, or vintage decor are just a few options to make a big impact on wedding guests, without making a big impact on the planet. In the past 3 months alone, there have been over 107K searches for eco-friendly items, telling us that this will be the greenest wedding season yet.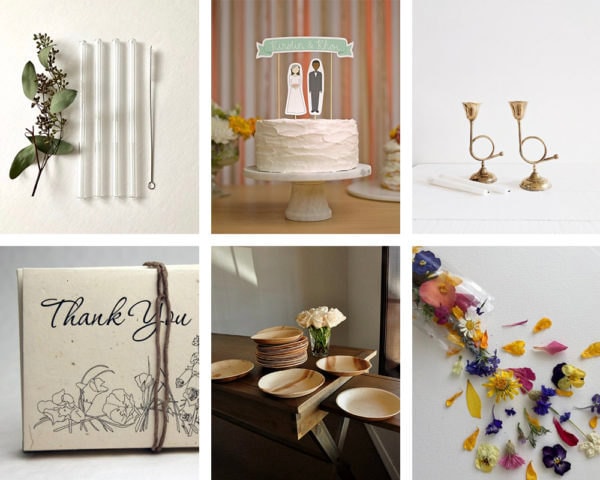 Unexpected textures
For couples looking to push the boundaries of the traditional wedding day, unexpected textures are the ultimate surprise. So far this year, there have been over 23K searches for "laser cut wedding invitations" on Etsy. We've also seen a 15% increase in searches for velvet wedding items, and a 105% increase in searches for "vellum wedding invitations" (compared to the same time frame the previous year). One gorgeous option within this trend is adding pampas grass to traditional bouquets – searches for "pampas grass" are up 692% so far this year (compared to the timeline last year).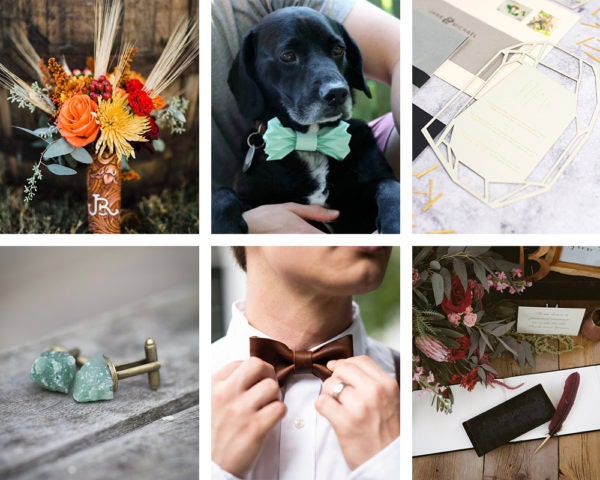 Secret messages
Taking a cue from a
certain celebrity wedding
, couples are saying 'I do' with secret messages incorporated into their attire and accessories. On Etsy, we've seen over 3K searches related to "secret messages" in January 2019 alone, and sellers are creating everything from hand-stamped tie bars to embroidered dress patches for an ultra-personalized touch, because sometimes the most special details are the ones your guests can't see.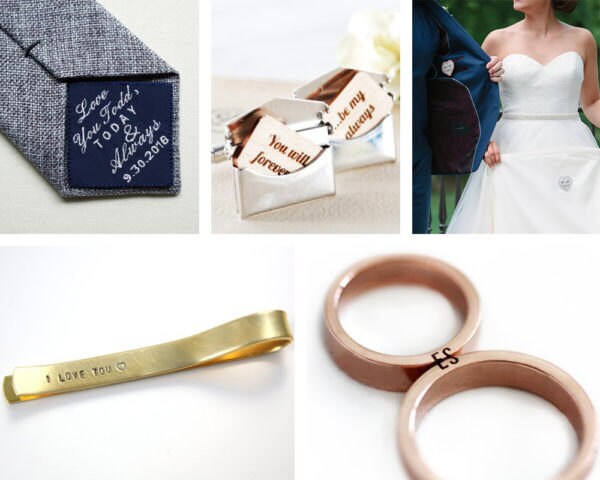 Unconventional seating charts
Shoppers know they can come to Etsy to find unique options for escort cards and seating charts for their big day – in fact, in January alone, we've already seen over 46K searches for "wedding seating charts". Guests are being guided to their seats in style with modern takes on escort cards as they are ushered in with maps, personalized coasters, and gemstone pieces that are both personal and playful, and make for great keepsakes.
One creative take: acrylic seating charts. In the past three months, we've seen a 115% increase in searches for "acrylic seating charts".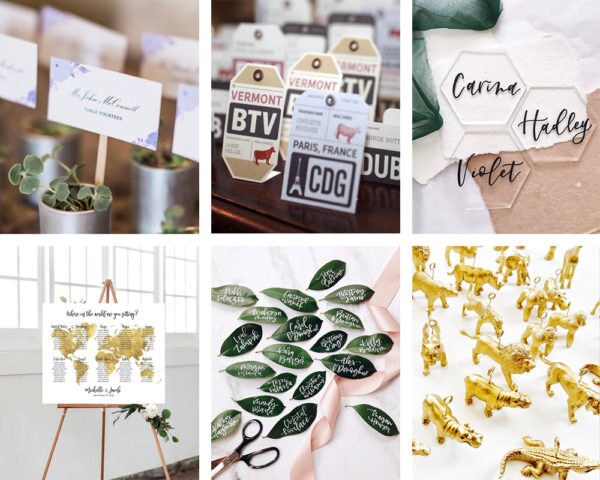 Functional favors
It's time to say goodbye to generic favors. This year, couples are sending guests away with gifts they'll actually want to keep. Not only can these favors reflect the couple's personal interests, but they also show their love and appreciation for their friends and family. So far in 2019, there have been over 11K searches for "wine favors", over 8K searches for "honey favors", and over 20K in searches for "soap favors" on Etsy.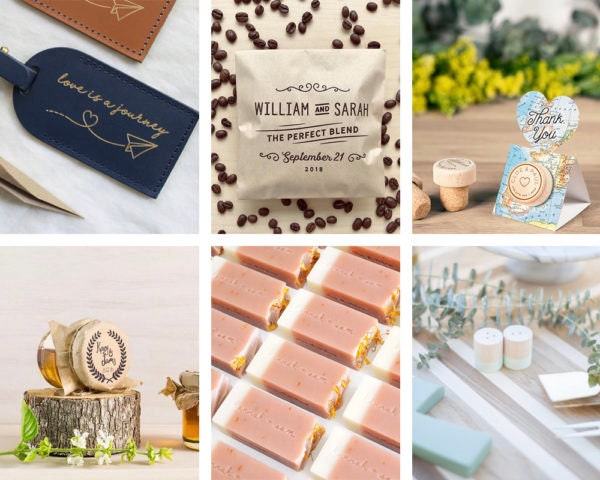 www.etsy.com/trends
for more wedding inspiration.