Whether in-person, virtual, or a hybrid, Etsy has everything parents and students need for this year's back to school season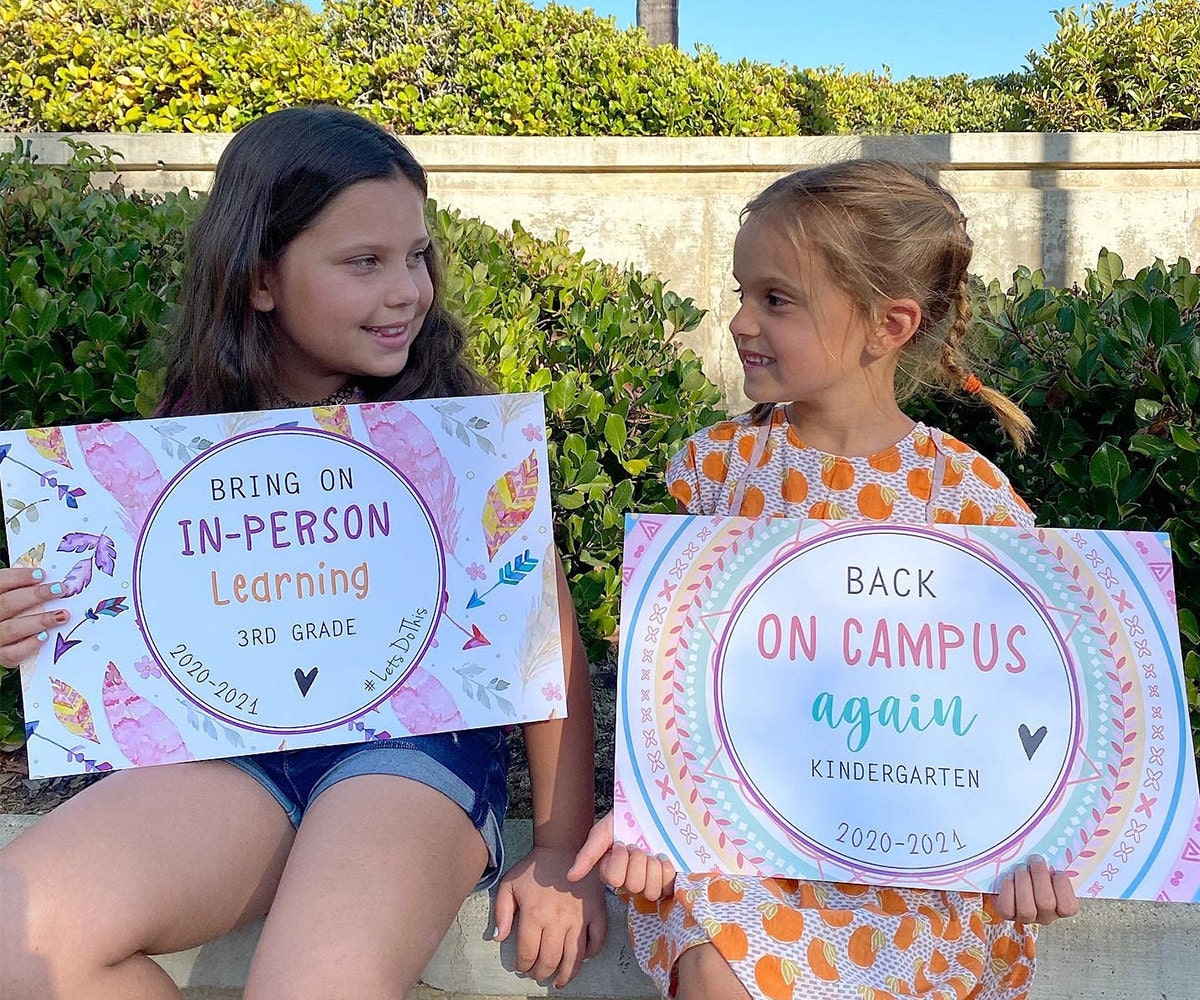 Image credit: LuvinDesigns 
Many parents and students are feeling hopeful about the upcoming school year, and in preparation, have already started their back to school shopping. Topping shopping lists this year include ultra-personalized backpacks, lunchboxes, and pencil cases, along with custom name labels and stickers (to help avoid any accidental swaps), send off parties for college-bound students, and unique apparel that celebrates students' individuality – just to name a few. We're also seeing a focus on updating at home learning spaces, because if we learned anything from the last two years, it's to be prepared for anything.
Whatever lies ahead for this school year, Etsy can help make this year's back to school season feel extra special and exciting for every single student through unique and expressive school supplies they can't find anywhere else. 
Below are just a few of our favorite back to school essentials and shopping trends we've spotted on Etsy as parents and students alike start to plan for this upcoming academic year.
First day of school signs for all learning environments
For many households, first day of school signs are a yearly tradition that helps drum up excitement for the beginning of a new term (not to mention an adorable Instagram moment).  Etsy sellers offer creative options for all learning environments – including customizable first day outfits, printable pennants, reusable chalkboards, and more.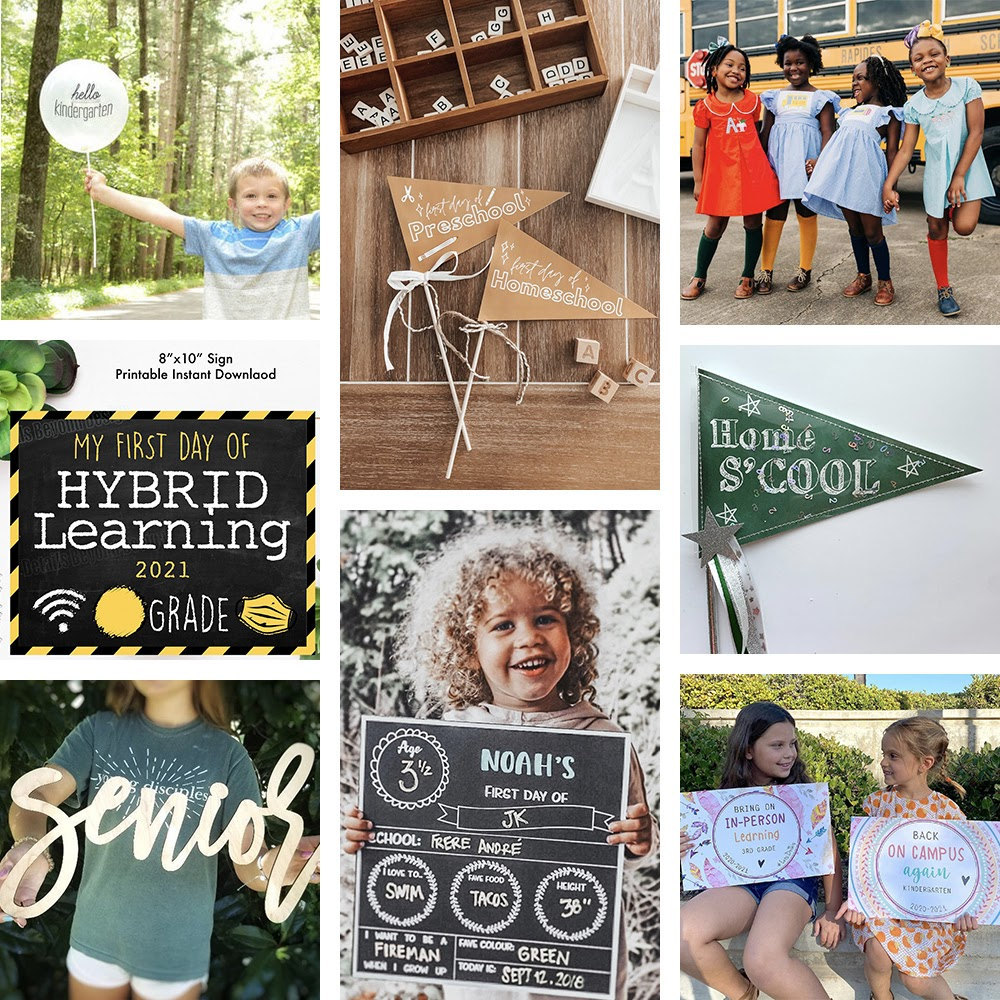 College send off parties 
College send offs (AKA a last hurrah for college-bound students) are quickly gaining popularity, especially for those who studied-from-home their freshman year or missed out on senior celebrations. With a new semester on the horizon, many have already started planning their send off: On Etsy we've seen a 139% increase in searches for college or university party items in the last three months*. 
Pro tip: For those looking to throw a send off of their own, consider sending guests a beautiful invitation with all the necessary deets, a fun activity to keep the party going (we love this chic, grown-up piñata), and collage-themed or adventure-inspired decor to set the scene.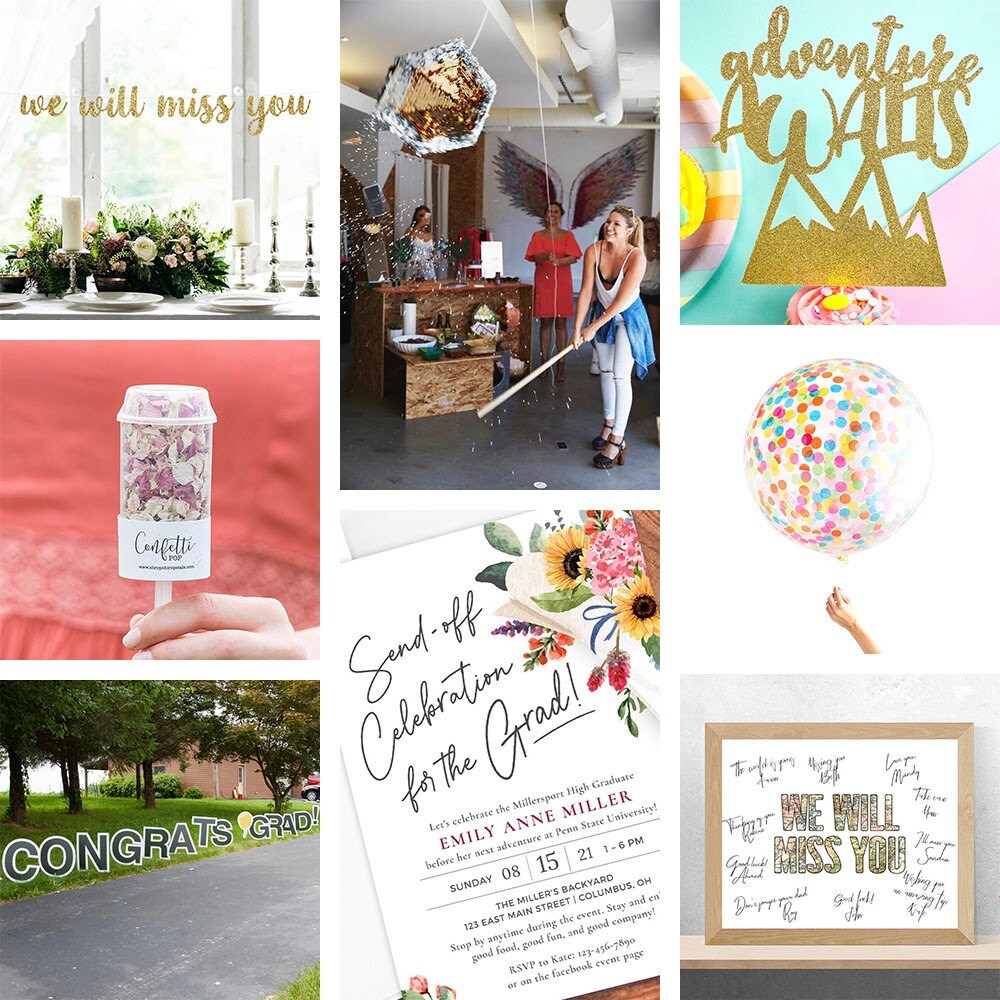 Hyper-personalized school supplies
Shopping for school supplies is arguably the best part of back to school season, and after a year of virtual learning, students heading back to classrooms are going all out – opting for extra special and ultra-personalized essentials. Already on Etsy, we've seen a 65% increase in searches for custom lunch boxes, a 25% increase in searches for personalized notebooks, and an 18% increase in searches for personalized pencil cases in the last three months*. From tiny tots to collegiates, Etsy offers over 53 thousand listings for personalizable school supplies  and over 37 thousand listings for custom school supplies, making it easy for students to fill their backpacks with personality.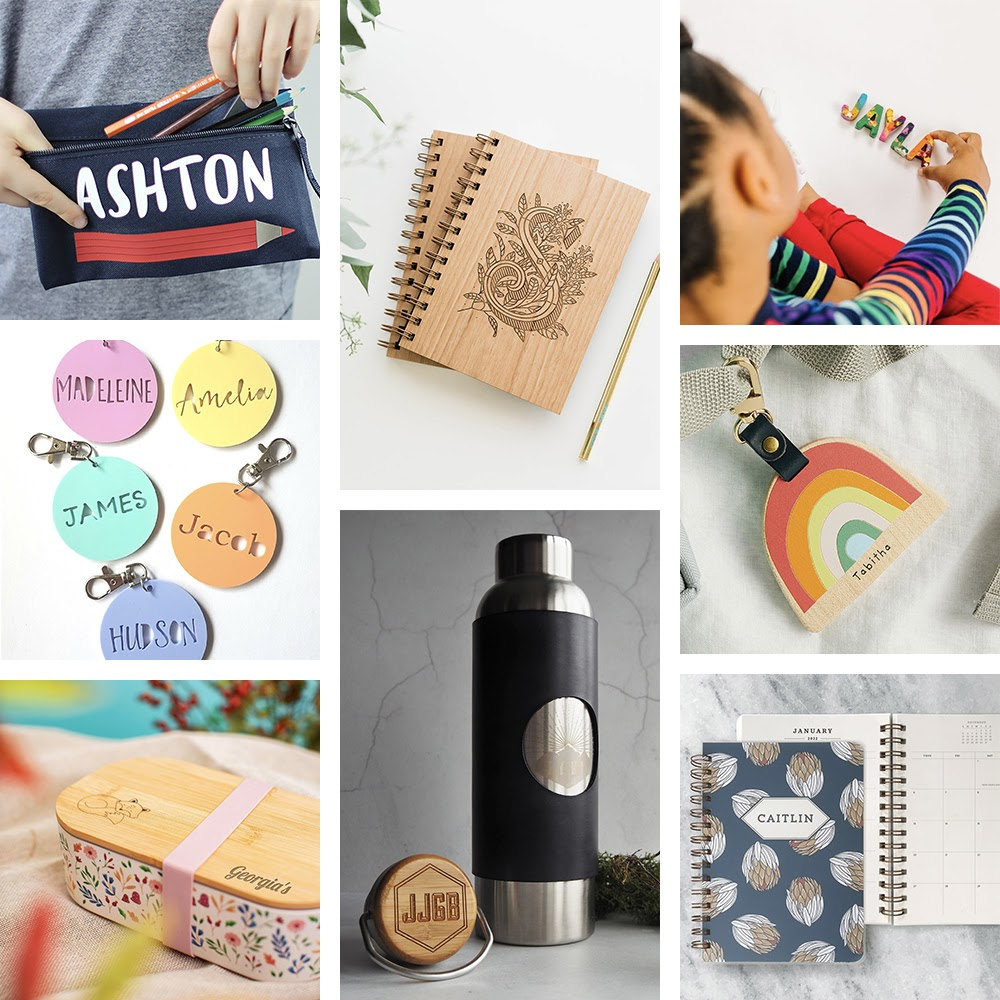 Home as a hub for learning
If there's one thing virtual school taught us this past year, it's the importance of having a comfortable and effective workspace at home. This season, shoppers are looking for ways to level-up their at-home learning spaces to spark creativity, promote productivity, and encourage innovation. In fact, in the last three months, we've seen a  128% increase in searches for classroom posters, a  28% increase in searches for desk organizers and accessories, and a 23% increase in searches for wall calendars on Etsy* – showing us that even with some schools opening up, having a designated learning space at home that's inspiring and motivating is not just a COVID trend, but part of our new normal moving forward.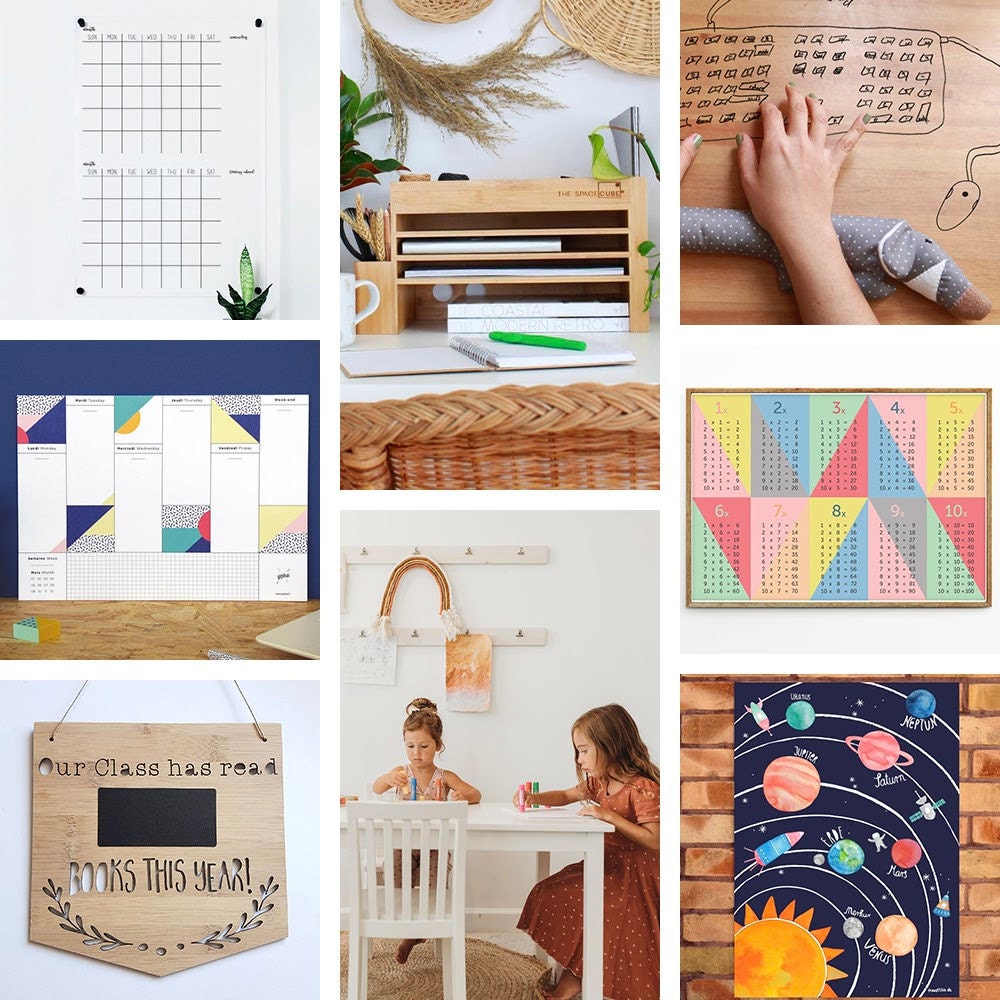 Incorporating learning tools 
This past year, parents have increasingly started to incorporate learning tools and games into their kids' daily routine as fun activities that feel like play (but are secretly educational). In the last three months alone, we've noticed searches for sensory toys, games, and puzzles have spiked  74% on Etsy*.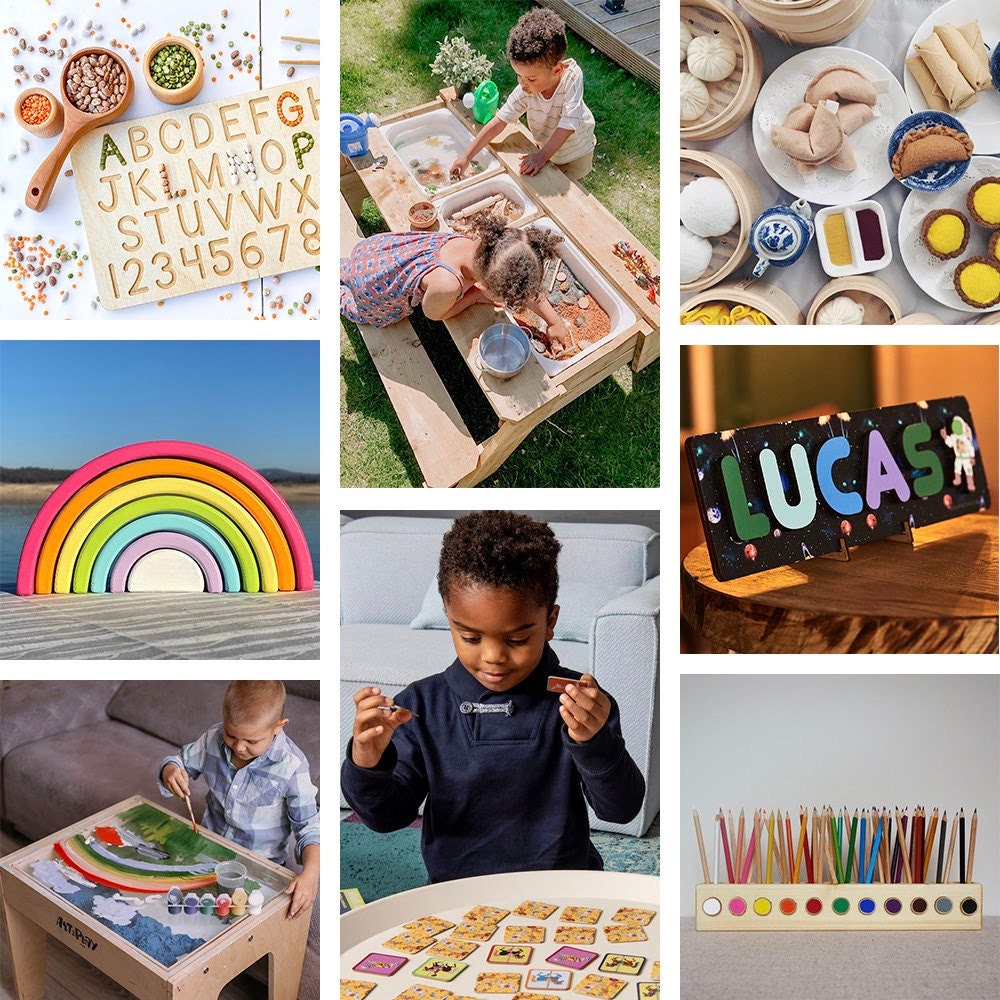 Celebrating individuality in style
Students are excited to let their individuality shine this school year, and what better way to do that than with pieces that celebrate their extraordinary perspectives, interests, passions, and style. From a leather camera backpack for the budding photographer to a bookworm pin for the author-in-the-making, Etsy makes it easy to discover pieces that bring a student's uniqueness to life.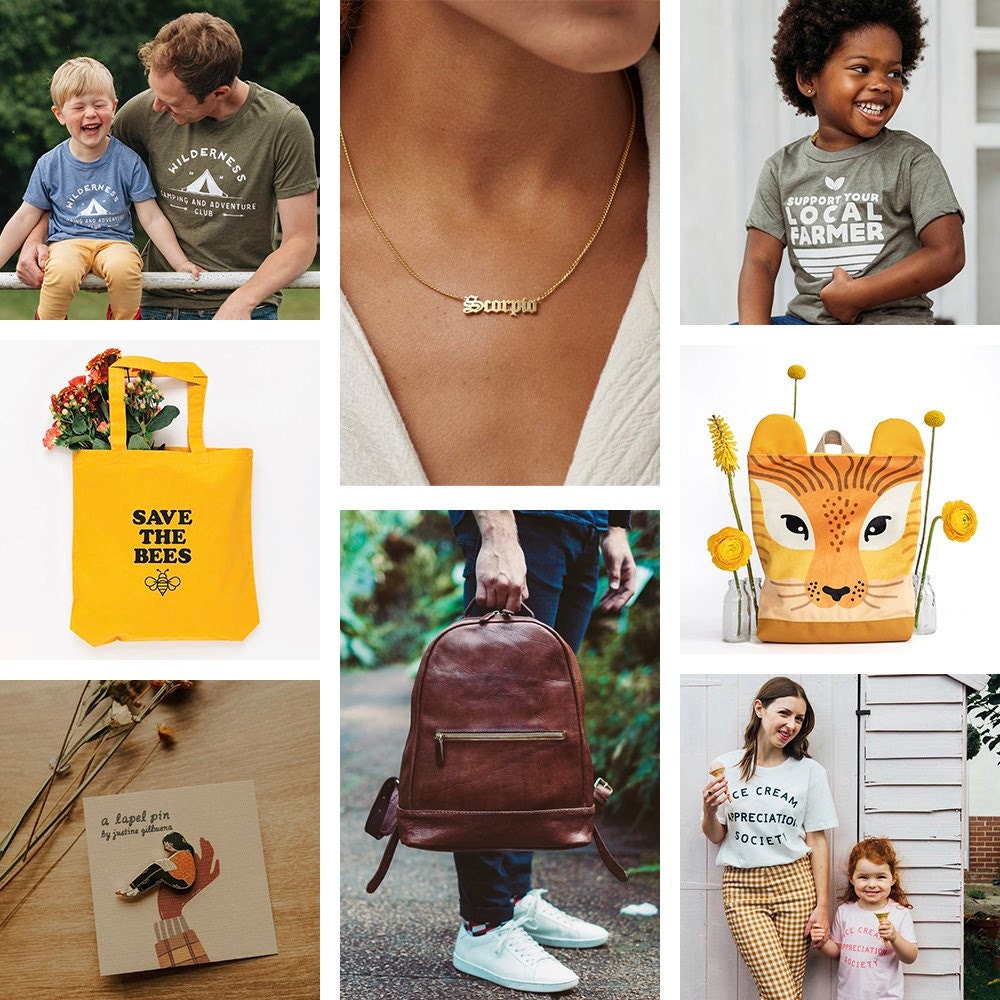 Early teacher (and parent) appreciation
While teacher gifts are typically popular towards the end of the academic year, on Etsy we've seen a 76% spike in searches for teacher or professor gifts in the last three months* – telling us that parents and students are taking time out of their back to school prep to thank all the teachers (and parents who doubled as teachers!) who went above and beyond this past year to keep things "normal". Thanks to Etsy, shoppers can easily find meaningful and thoughtful tokens of gratitude and cards that are so much better than an apple for every kind of teacher.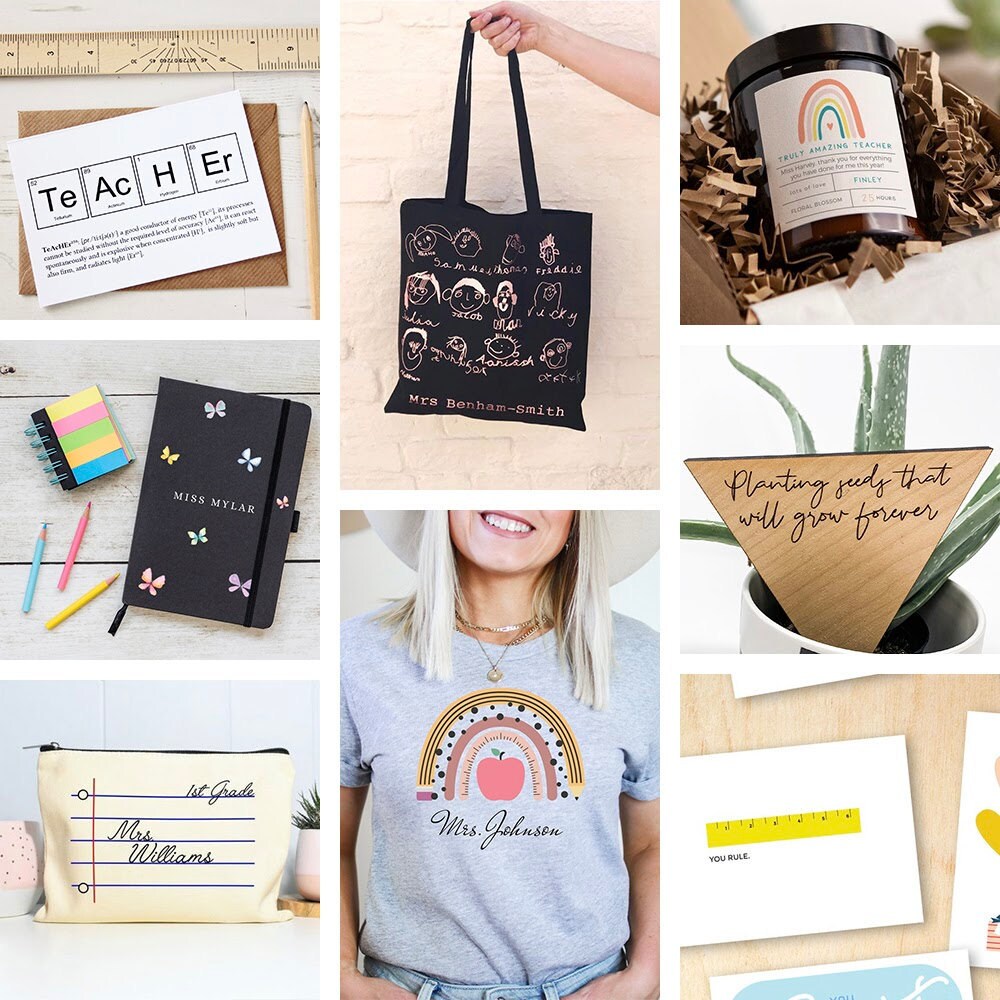 Discover more supplies and essentials for all ages on our Back to School Editors' Picks Page. 
*Compared to the same time the previous year