Discover the items taking top honors in the hunt for the best of Etsy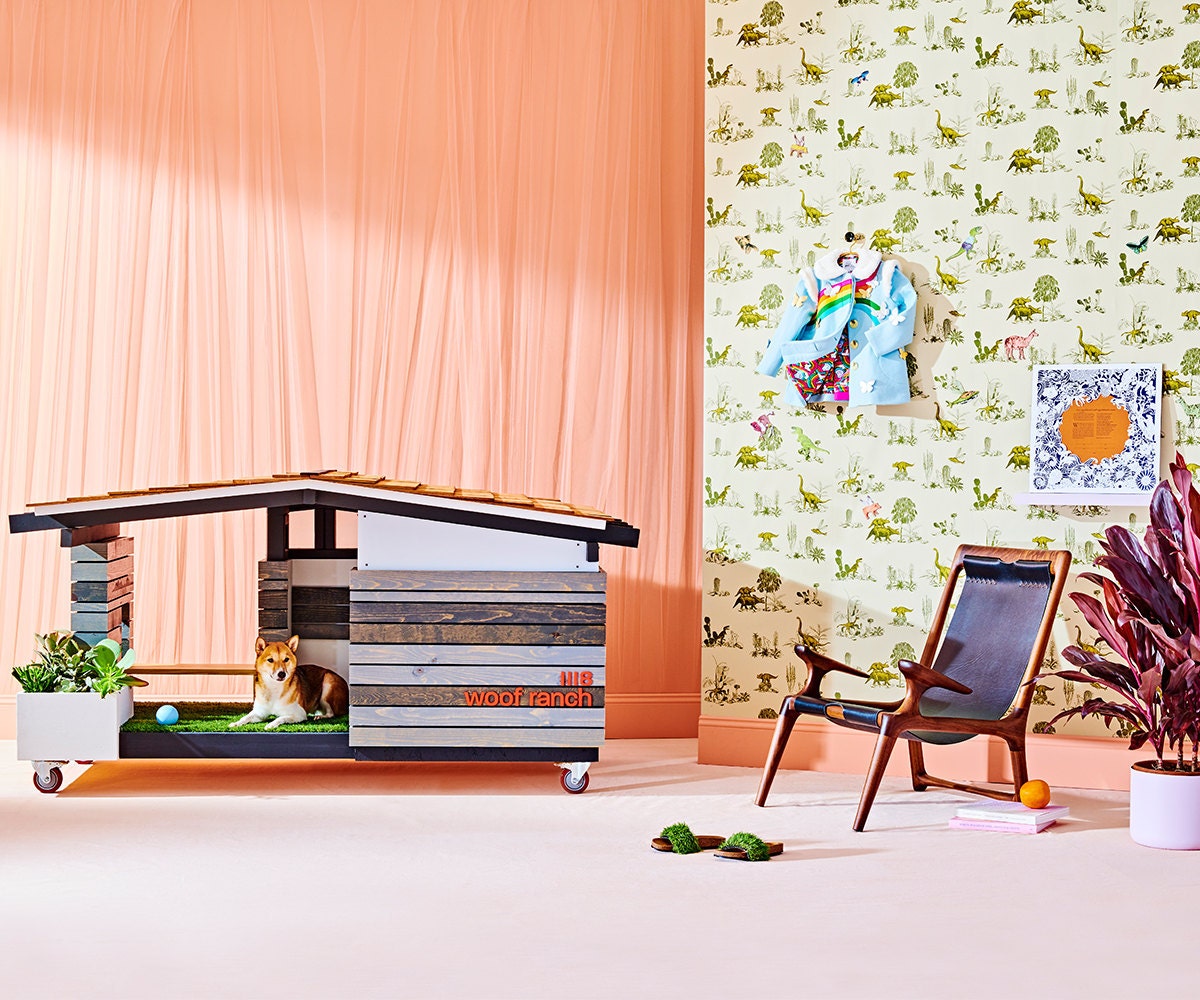 Image credit: Ted + Chelsea
Since our founding in 2005, the creative heart of Etsy has been our community of talented crafts(wo)men and curators around the globe, now boasting over 2.2 million sellers. In May, we launched a campaign to recognize the very best of Etsy with our first-ever global design competition. Thousands of applications later, my fellow judges and I are thrilled to present the winners. 
The Etsies honor our global sellers' commitment to their passion, spotlighting new levels of breathtaking ingenuity and design well beyond our wildest dreams.  Without further ado, I present the Etsy Design Award Winners. Drumroll, please!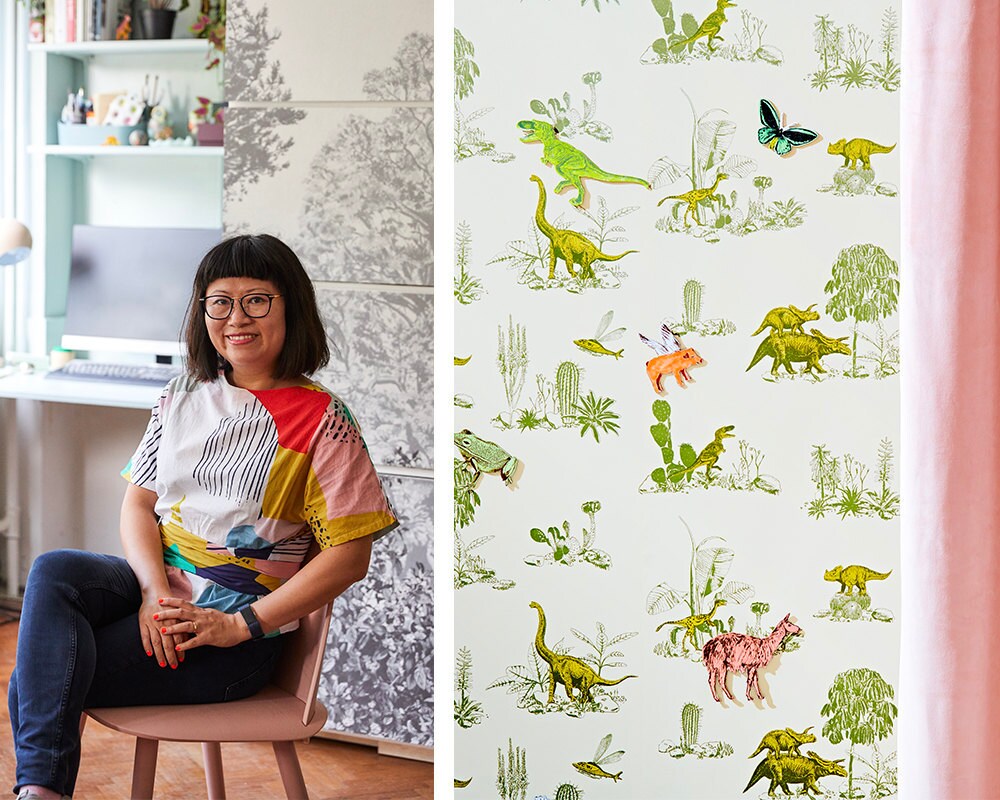 Taking home the $15,000 Grand Prize is London-based designer Sian Zeng with her interactive magnetic wallpaper. Combining fairytale-inspired, hand-drawn illustrations with an innovative magnetic lining, Sian's best-selling dinosaur print transforms interiors into a place for adventure and play. Paired with an array of playful, moveable magnets, the magnetized wallpaper allows children (and adults) to bring their stories to life on the walls of their home. 
With a background in fine art and textile design Sian, opened her Etsy shop in 2009, experimenting with wallpaper design. She quickly garnered international attention with her enchanting designs infused with cutting-edge technology (Hilary Duff was one of her first customers!).
Needless to say, we judges were blown away with Sian's winning designs:
"Magnetic wallpaper for children is fresh, innovative and also opens up a whole new world of creative play while also appealing to parents who love design and wish to expose their children to inspiring surroundings early on. This is an absolutely brilliant product!" - Holly Becker
"A beautiful combination of design and utility, coupled with customer engagement." - Anavila Misra
Category Winners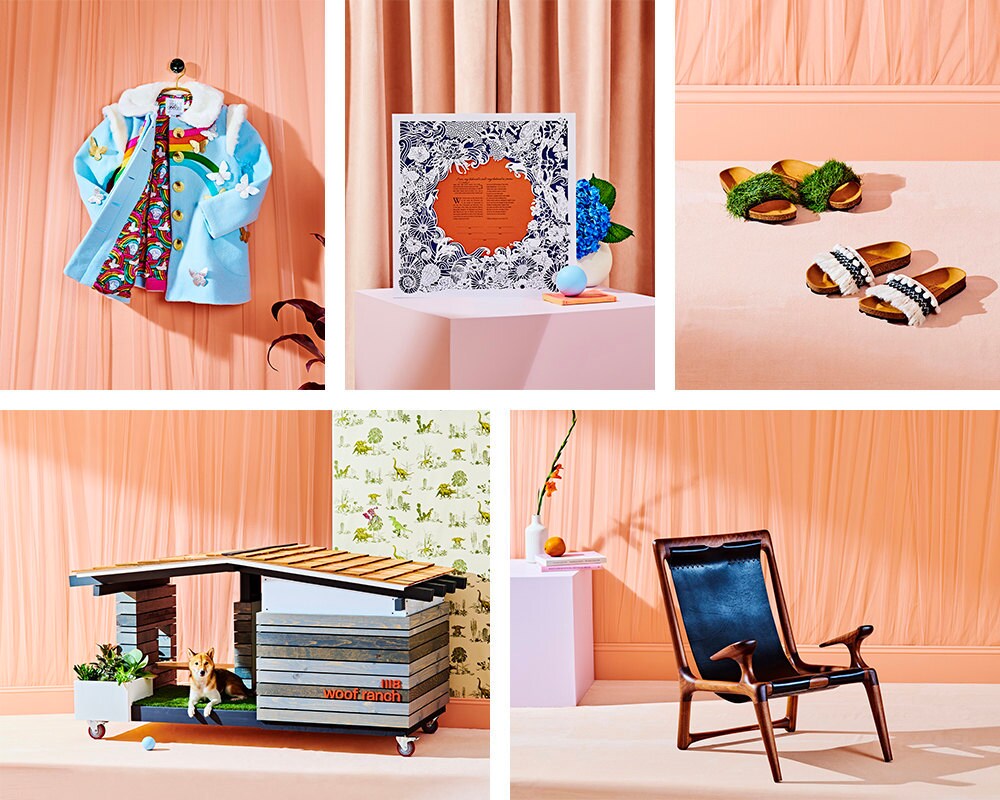 Inventive Decor Winner: 'The Sling' walnut and leather chair by Fernweh Woodworking
The Sling Chair is the first that Oregon-based former Marine and self-taught woodworker, Justin Nelson, ever created. The made-to-order chair's frame is hand-shaped from high-quality American Walnut and hand-stitched leather.
"These chairs are a complete celebration of craftsmanship. You can see the passion the maker has to use the best natural materials along with long lasting craft techniques."  - Sophie Robinson
Earth-Friendly Winner: Upcycled interchangeable slides by Eating The Goober
Made from discarded car tires and upcycled fabric, Greek couple Vicky Moudilou and Stam Guinis designed these slide sandals with interchangeable  'upper' straps in over 30 designs. Reflecting the couple's commitment to environmentally conscious fashion, with one pair of slides, you can update your look without compromising sustainability, style or wardrobe space.
"The fact that these sandals are made with recycled motorcycle plastic and the tops are interchangeable make it incredibly practical and chic. And who doesn't love being able to convert these shoes into something new each day?"  - Joe Zee
Signature Style Winner: 'Rainbows and Butterflies' coat by Little Goodall
Frustrated when her two-year-old refused to wear his hood during winter, Texas-based Molly Goodall created a felt lion coat to inspire him to do so. It was an immediate hit, prompting Molly to launch Little Goodall and create an array of whimsical children's pieces--including her playful 'Rainbows and Butterflies' coat, designed to help children bring a pop of color to the world.
"Just pure magic! This little jacket is a piece of pure fairytale magic and would make a marvellous family heirloom." - Sophie Robinson
Festive Celebrations Winner: Papercut wedding vow art by Woodland Papercuts
A modern take on the traditional Jewish wedding ketubah, this custom papercut wedding vow art is intricately designed and cut completely by hand by Israeli illustrator and paper artist Naomi Shiek. Newlywed customers around the world of every faith commission Naomi to create designs to showcase their vows, meaningful texts or wedding contracts, providing them with a beautiful heirloom to cherish forever. 
"It is these special details that make someone's wedding day so special, especially when you know it was made by hand from someone you have a relationship with. This is the magic of Etsy."  - Joe Zee
Creative Collaborations Winner: Custom mid-century doghouse by Pijuán Design Workshop
Architects Alejandro and Sara Pijuán are the creative brains behind the remarkable mid-century inspired pet furniture. Each doghouse is customized to suit the needs of their four-legged clients and their owners, made to order in the garage of the couple's Los Angeles home.

"I have literally never seen anything like this! The quality of the build, the attention to detail and the originality is impressive. It is indeed a dog's life!"  - Sophie Robinson
With so many amazing designs amongst our global finalists, we'd be remiss to not celebrate our honorable mentions--finalist items from each category that we couldn't stop thinking about.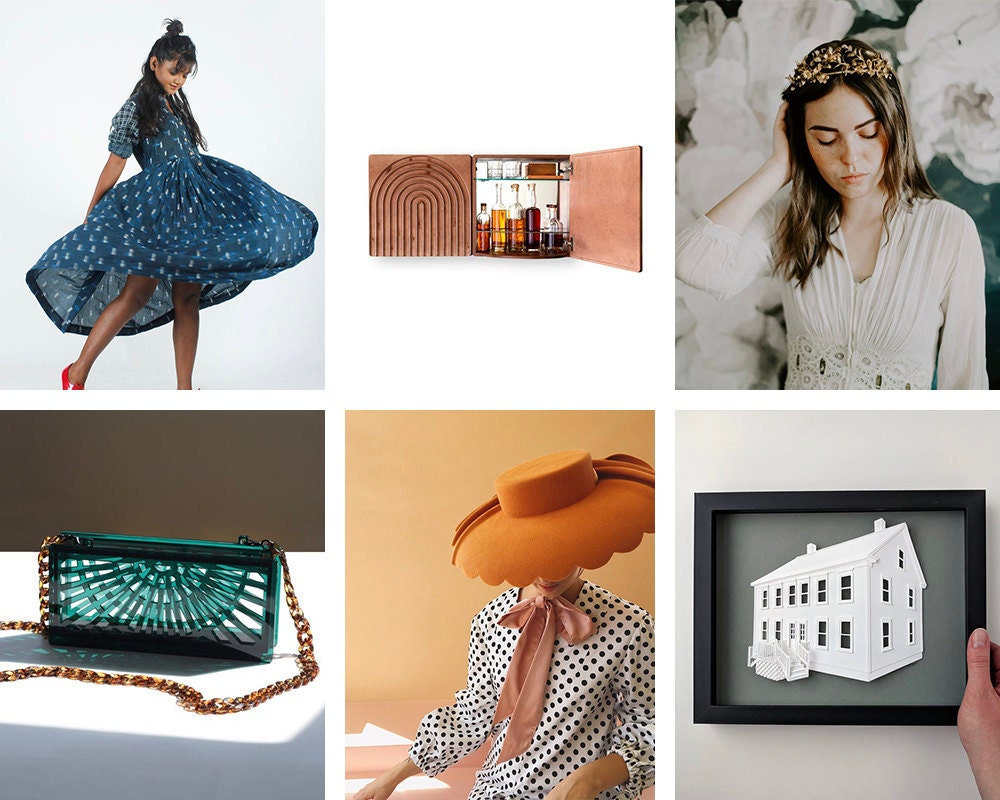 Congratulations to our Etsy Design Award winners and to all of the talented creatives who applied!