New Retailer Partners added for wholesale designers to connect with and further grow their businesses.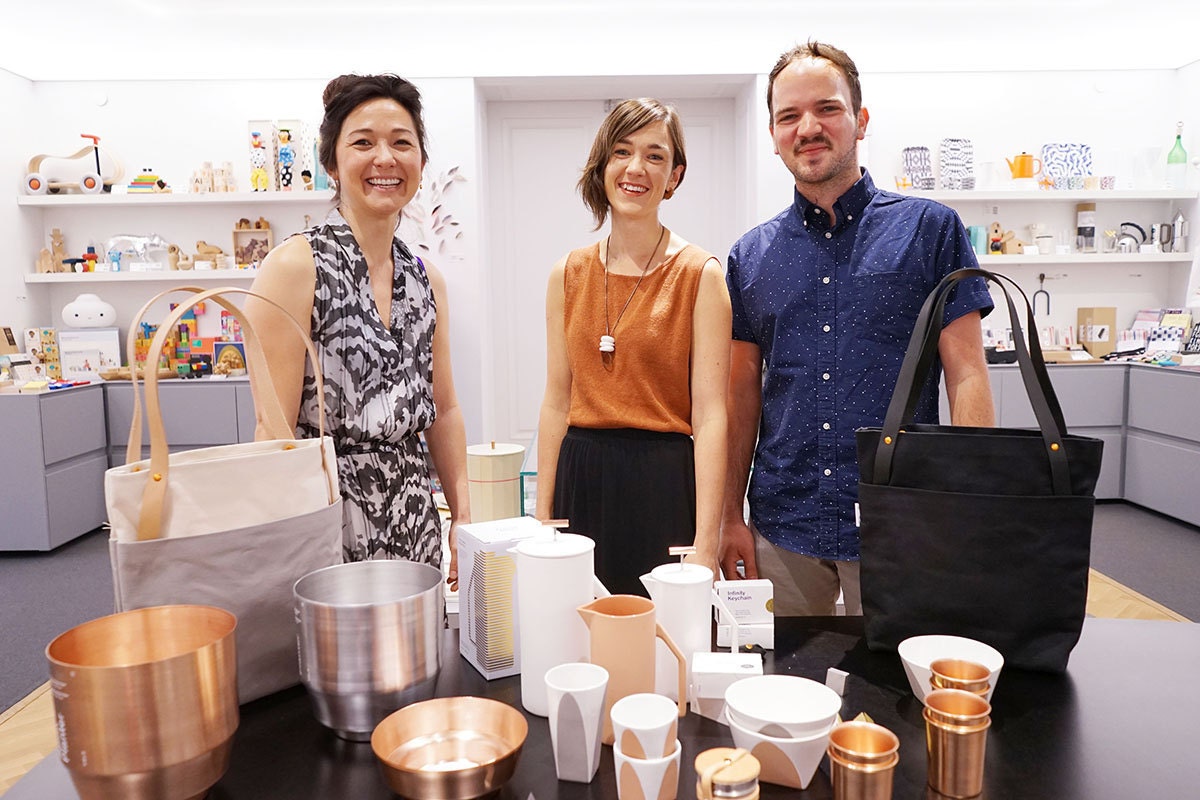 The Etsy Wholesale
Open Call
is returning for its second year. On Tuesday, August 23, Etsy will host Open Call in our new Brooklyn headquarters, along with three new Retail Partners: giggle, Paper Source and Cooper Hewitt, Smithsonian Design Museum. We're also excited to welcome two current Retail Partners to participate in Open Call for the first time: Macy's and Whole Foods Market. "We love that Etsy celebrates uniqueness and fun! At giggle, we search high and low for the most interesting, innovative, well designed and unique products. Open Call is a wonderful opportunity to discover new designers and form relationships. We hope to meet with many talented Etsy designers through the event." - Kit Li-Perry, Chief Merchandising Officer, giggle. Open Call first launched in July 2015 to help Etsy Wholesale designers --seasoned and new alike-- grow their businesses and introduce them to large scale retailers. In addition to committing to purchasing from the featured Etsy Wholesale designers, Open Call Retail Partners also agree to Etsy's
Retailer Commitments
. These commitments are a set of business practices that honor and support independent designers as they enter the traditional large retail ecosystem, paving the way for Etsy Wholesale designers and large retailers to do business in a values-aligned way. At Open Call 2015, over 65 connections were forged between Etsy designers and participating retailers.   With Open Call, designers not only get the chance to form lasting relationships that can help grow their sales, but they also get personalized business advice from larger retailers. For example, during Open Call 2015, Emily Blistein, owner of
Clementine
, an independent boutique in Vermont, encouraged Etsy Wholesale designer Stacia Guzzo of
Handcrafted Honeybee
to refine her packaging and consider what made her brand and messaging stand out. Emily's feedback resonated, and a few months later, Stacia and her team rebranded her business. After the redesign, Stacia reached out to Emily for further feedback and was delighted to find that Emily loved it. "It was clear that in addition to shopping for her store, Emily really was going to help every single seller there," said Stacia. "Since rebranding, our retail and wholesale sales have been at their all-time best, so it's just further proof that the feedback from the Retail Partners was spot-on!" In order to build on the momentum from Open Call 2015, and help designers perfect their pitches and build relationships throughout the year, we started a series of monthly Mini Open Call events via
Instagram
in January of this year. Designers were encouraged to write a short pitch and tag the retailer they hope will carry their product. Participating retailers, who included
Clementine
,
The Strand Bookstore
,
Minneapolis Art Institute
,
MADE
, and
Mountain Dandy, could then
virtually share their feedback, insights on timelines, best practices and even thoughts on packaging and imagery. So far, several designers, like
Dirtsa Studio
,
Holly Oddly
,
Pukaca
, have started working with participating retailers such as The Strand as a result of Mini Open Call.   Open Call 2016 will kick off on August 22 with educational workshops for participating designers, followed by panel discussions led by internal experts from Etsy's Manufacturing, Wholesale and Seller Development teams. The following day, Tuesday, August 23, designers will pitch their lines to Retail Partners and select independent boutiques from around the country. After pitching is complete, our five Retail Partners will assess the designers' products and presentations and will each award at least one designer with the coveted Golden Purchase Order, which guarantees that they will buy from that designer. Lifestyle Director Jodi Khan, of Open Call's media partner HGTV Magazine, will also present a "One-To-Watch" award to her favorite designer and feature the winner's designs at
hgtvmagonline.com
. Three lucky "One-To- Watch" finalists will have the opportunity to present their wares at HGTV Magazine's 3rd Annual Blogger Block Party event, taking place on Monday, August 22nd in New York City (
http://www.hgtvmagonline.com/events
). Following the awards, other independent boutiques can attend to meet the featured Etsy designers.   [caption id="attachment_8817379" align="alignnone" width="600"]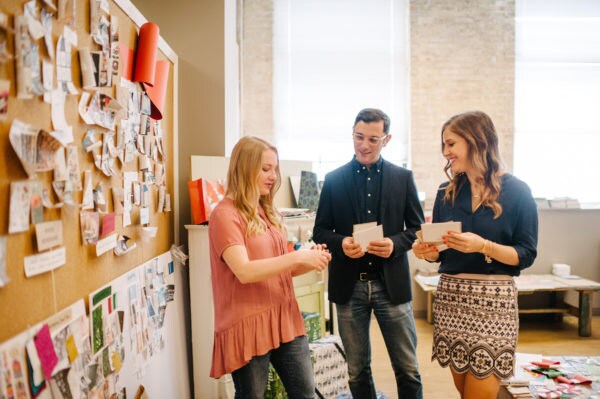 Patrick Priore, Chief Merchant at Paper Source and designer Ashley Kukulski of
Evermore Paper Co
., photo credit: Jasmine Pulley[/caption] Etsy Wholesale is a vital part of the growing Etsy Economy, where creative entrepreneurs can find meaningful work selling their goods locally and around the world, and where thoughtful consumers can discover those goods and build relationships with the people who make and sell them. Today, Etsy Wholesale has more than 15,000 retailers on the platform and approximately 9,000 Etsy Wholesale designers. To apply to the Open Call program, designers should enter
here
and then share images of their products via Instagram and Twitter tagging the retailer they're interested in and using the
#EtsyOpenCall
hashtag.
Header image: SHOP Cooper Hewitt at Cooper Hewitt, Smithsonian Design Museum, photo credit: Jasmine Pulley