Everything you need from the first day of preschool to the first day of college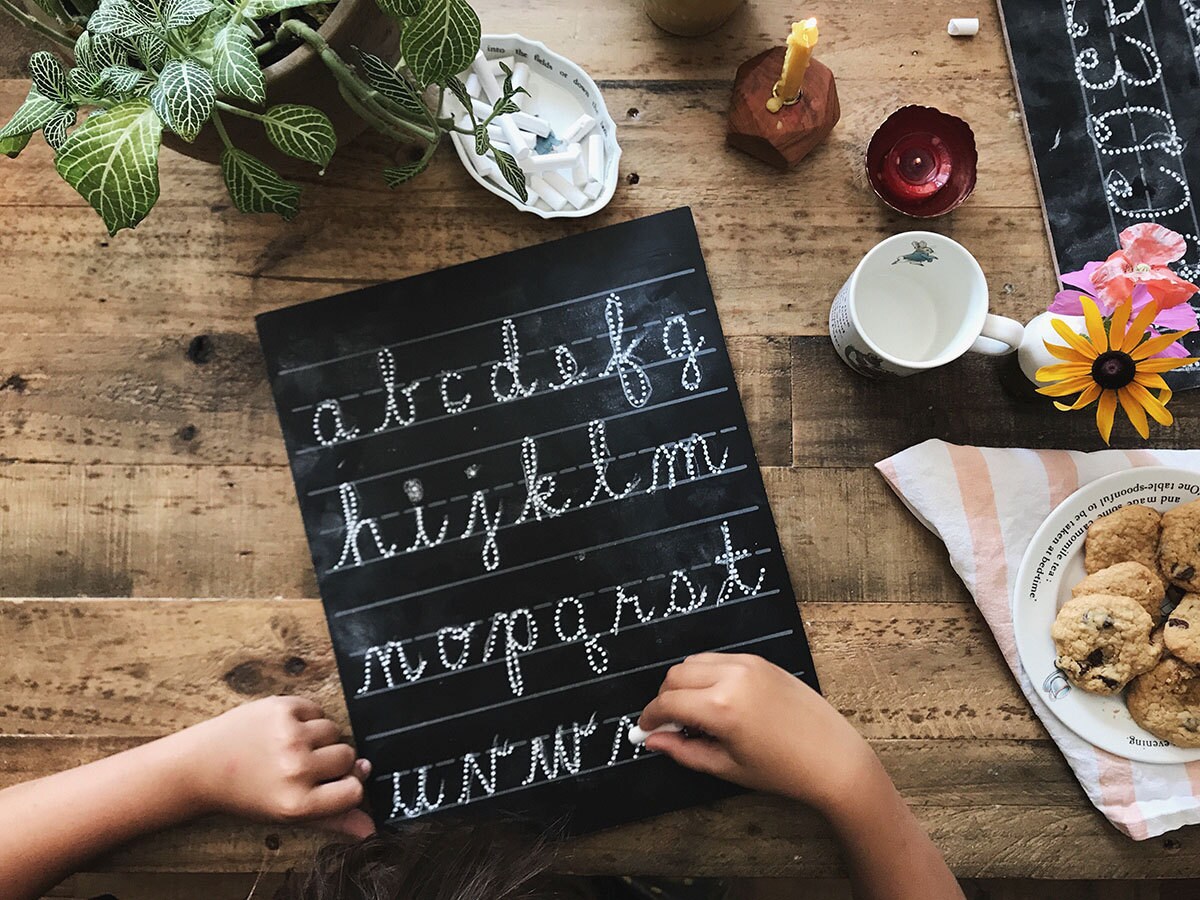 Image credit: ChalkFullofDesign
Pack your backpack (and don't forget your lunch!) – the first day of school is closer than you think. According to a recent survey, Etsy shoppers start their back-to-school shopping as early as June*. 
Whether shoppers have little ones heading to their first-ever day of school or not-so-little-ones heading to college, Etsy has all of your school essentials for tots, teens, and collegiates alike.
For Tots 
Gone are the days of your kiddo accidentally coming home with another student's lunchbox. Etsy sellers make it easy to shop for unique school supplies that stand out at the head of the class. Think custom engraved name tags, kid-approved backpacks, gluten-free lunchbox labels, and so much more. 
Our favorite back-to-school must-have? First day of school signs. Your tiny tot won't be this little forever, so make sure to capture these special moments. And Etsy shoppers seem to agree –  there have been over 24,000 searches on Etsy for first day school signs in the last three months alone. There are over 14,000 first day of school sign listings on Etsy to choose from – many of which have customizable options.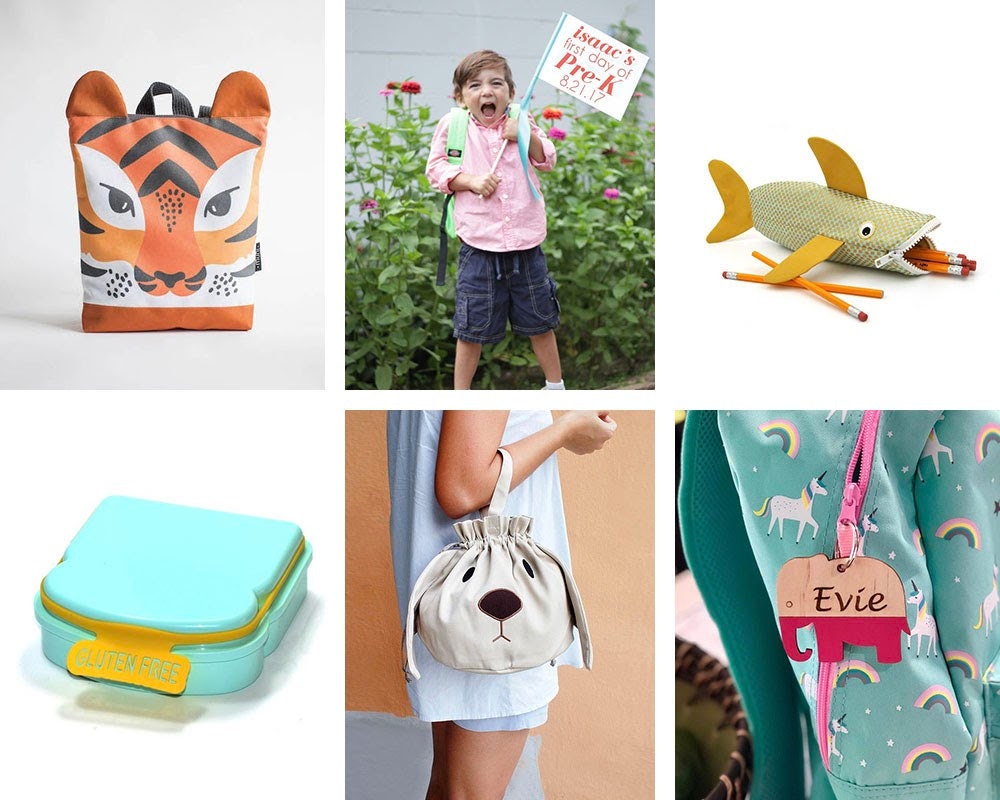 For Teens 
Planners, and laptops, and textbooks – oh my! Middle and high school may call for more practical materials, but that doesn't mean you have to settle for ordinary supplies. 
With hundreds of makers on Etsy who create one-of-a-kind finds, students are able to uncover high-quality academic supplies that speak to their individual personality – ensuring that they put their best foot forward on the first day of the semester and every day after.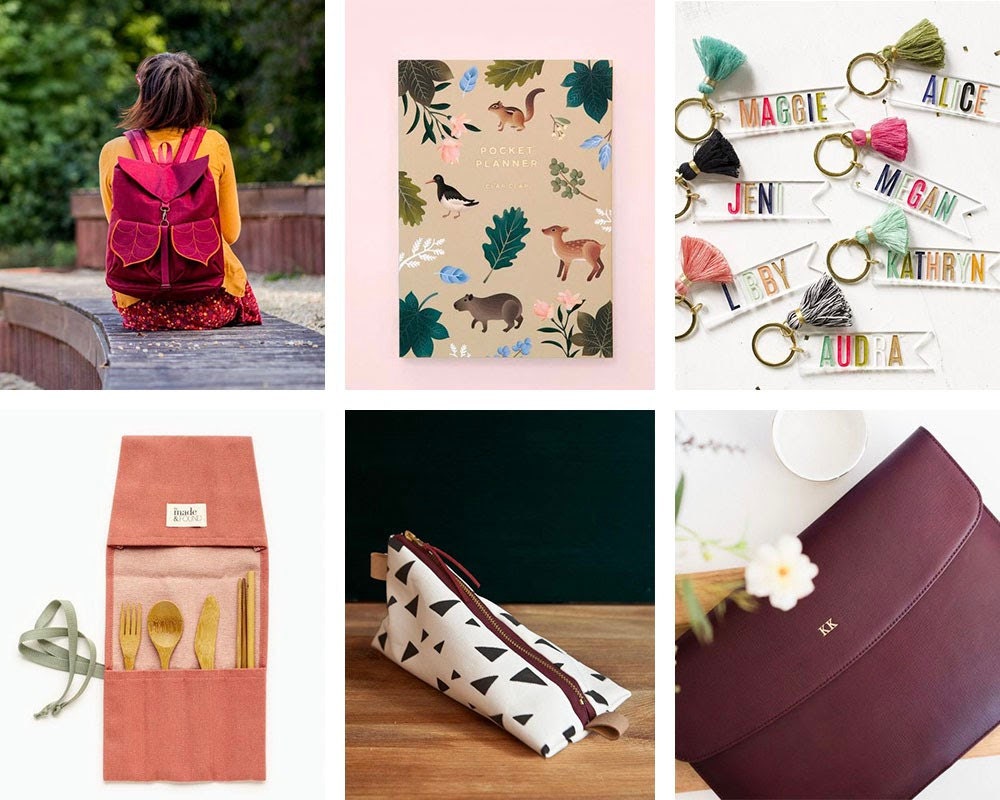 For Collegiates 
Freshman not only have the joy of picking out new school materials (arguably the best part of going back to school, if you ask me), but they also get to plan out how they will decorate their first-ever dorm room. From chic backpacks that seamlessly take you from classroom to internship (like this convertible bag option with five-star reviews), to dorm decor must-haves that make your small, shared space feel like home, Etsy is the one-stop-shop for all your #adulting necessities.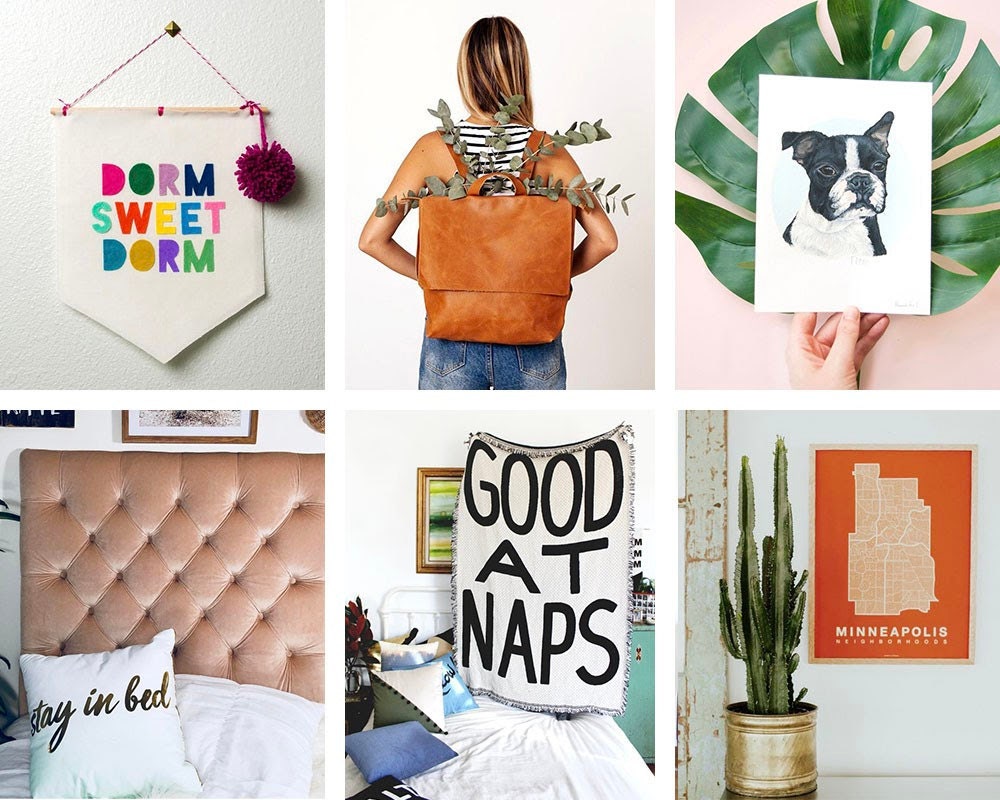 Dorm Decorating Hack: Make It Temporary  
Don't let the notorious "no holes" dorm policy get you down. Instead, opt for temporary alternatives like a faux headboard, dresser knobs, or even removable wallpaper. Here's how you can get the look: 
For more back-to-school inspiration, check out our Editor's Picks page.
*Based on a survey of 250+ Etsy buyers in the U.S. between June 26 and July 2, 2019.