A look back at 2020 and our annual predictions for the year ahead – including our color of the year and the "new" hygge.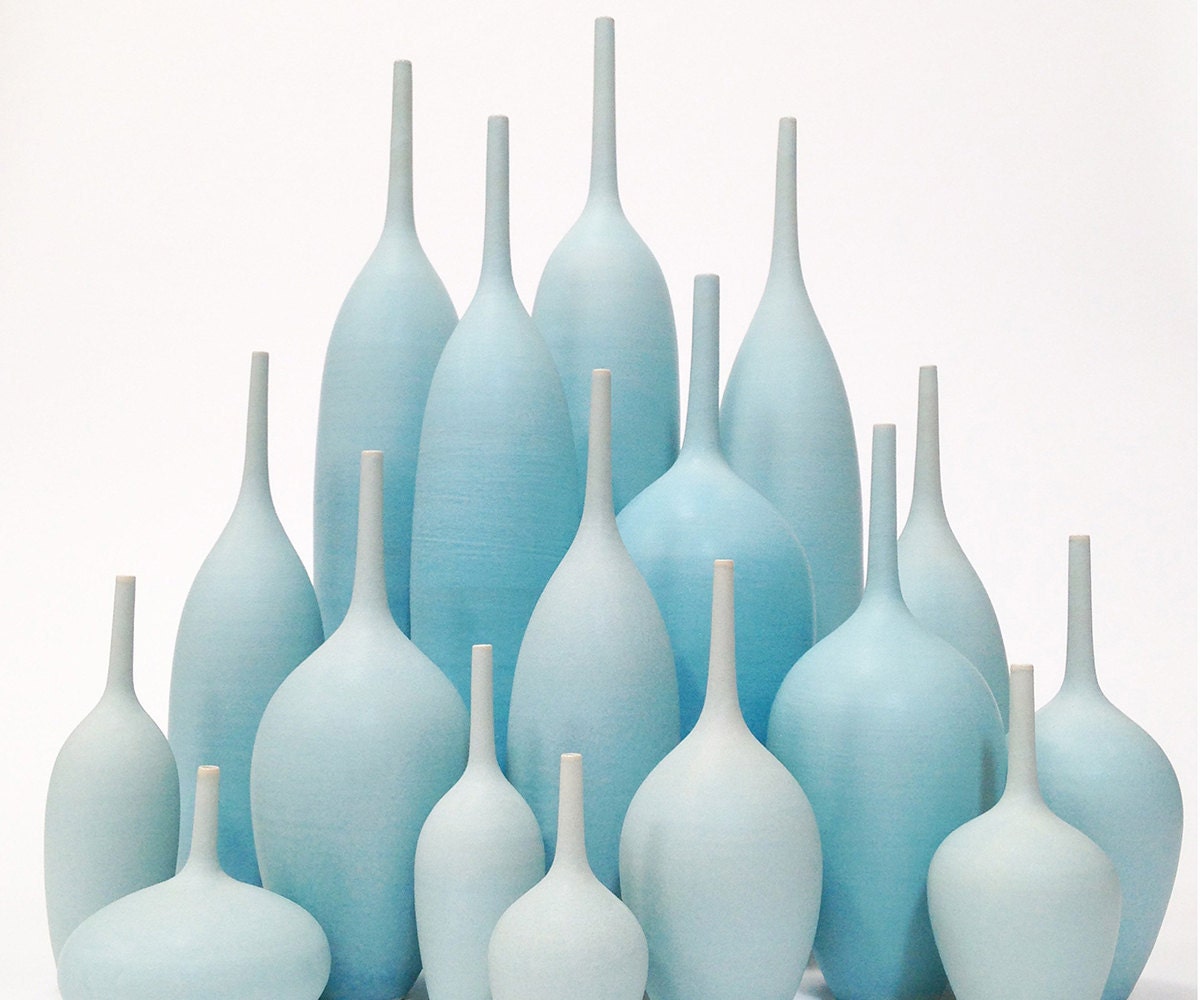 Image credit: sarapaloma 
It's safe to say that 2020 was a year like no other. From surges in searches for new everyday essentials like face masks and DIYS to "cottagecore" activities like cross-stitching and baking, shopping trends looked very different this past year. And more than ever, shoppers were looking for thoughtful items to celebrate the people they love, near and far. In fact, 'personalized gift' was the top searched term on Etsy in 2020.  
Below is a snapshot of what these last eleven months looked like on Etsy:
Now, because we're all ready to leave 2020 behind us, I'm looking ahead to some of what's to come.  
2021 will be about creating connections to each other, to ourselves, to nature. We're embracing "friluftsliv", the Norweigan concept of getting outdoors – think of it as the new hygge. We're also prioritizing connections to small businesses around the world, as shoppers put their money where their hearts are. From our color of the year to new everyday trends, I'm confident that shoppers will be finding ways to create connections, big and small,  more than ever this year.
Etsy Color of the Year: Sky blue
After such a tumultuous year, shoppers are looking forward to bluer skies ahead. While there are still many hurdles to overcome, hope is on the horizon and there is a renewed sense of gratitude and connection to our communities. Etsy's color of the year perfectly represents this, while offering tranquility and further connecting us to nature. Etsy shoppers are already incorporating this hue – we've seen a 39% increase in searches on Etsy for light or sky blue items*, and I predict that enthusiasm will only continue to grow.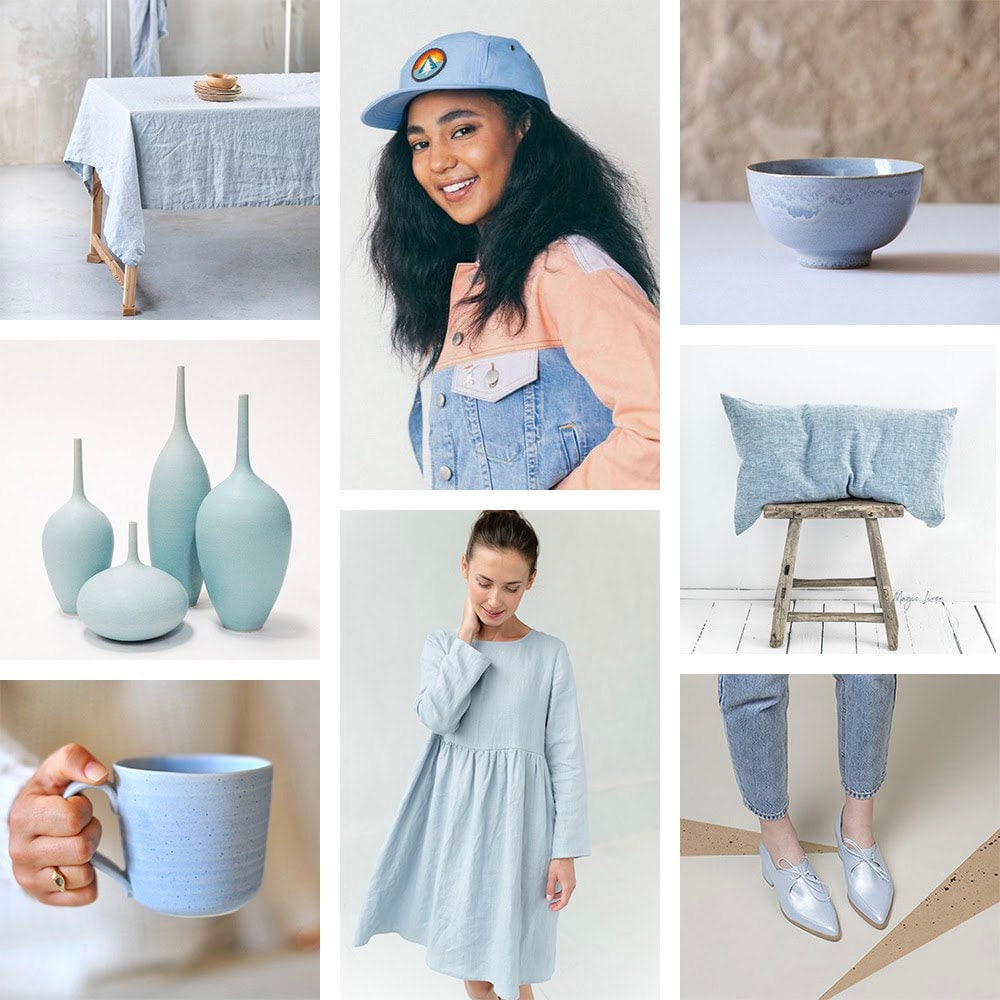 Home & Living: Reimagining spaces
We all made our living spaces work for us last year, and many of our rooms served multiple purposes –  we added workspaces to our living rooms, classrooms into our kitchens, and gyms to our bedrooms. This year, shoppers will be finding ways to reimagine their homes and incorporate pieces that help restore balance to our multi-functional spaces. On Etsy, there has been a 399% increase in searches for wall or foldable desks*, a 159% increase in searches for murphy beds*, and a 134% increase in searches for room dividers *. I also predict that shoppers will be making use of their outdoor spaces more than ever (hello, friluftsliv) and bringing the indoors outside, creating cozy living and gathering spaces in their yards, balconies, and patios.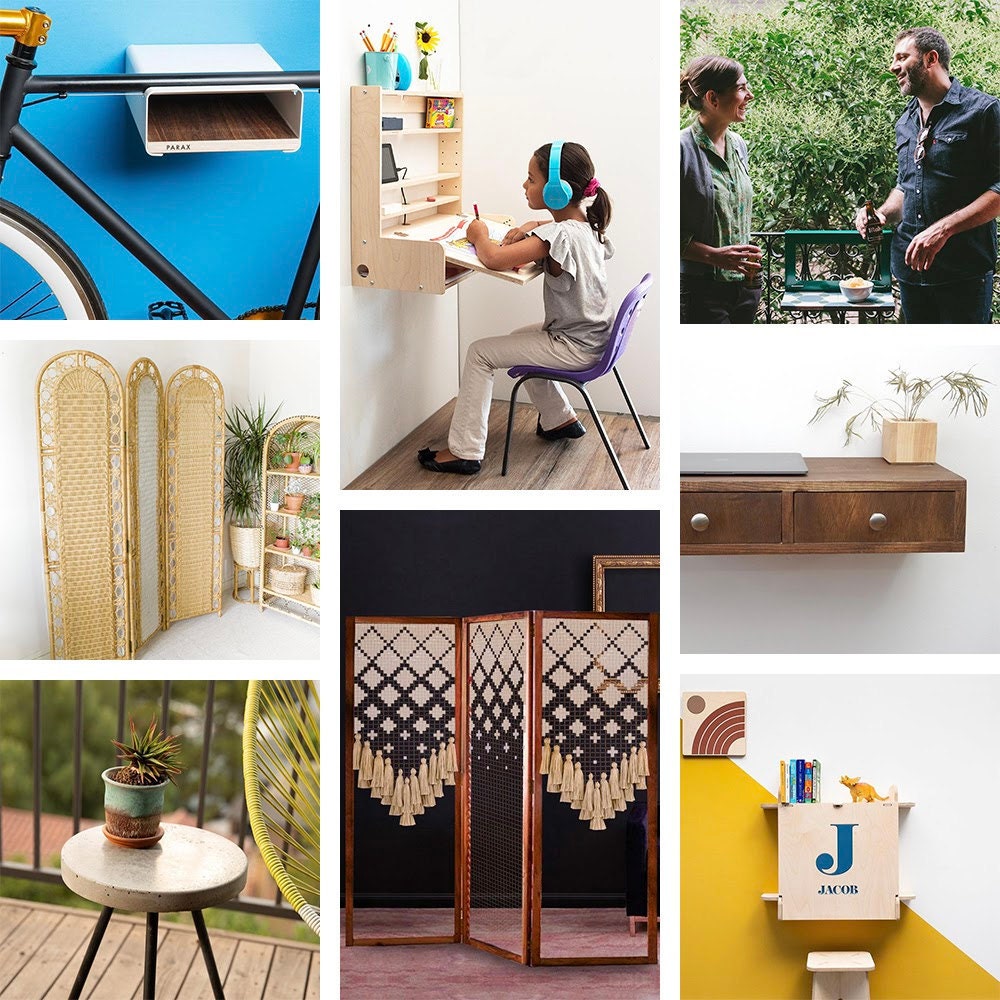 Weddings: Anniversary receptions
Weddings took a hit in 2020, but next year, couples will be making up for it. With so many elopements and mini-monies taking place this past year, I predict that couples will be hosting (and planning) one-year anniversary receptions in 2021. Not only will these celebrations offer couples a way to toast to their original wedding date, but it will also be an opportunity to finally have a reception with friends and family, even if it's still on the smaller side.  On Etsy, we've already seen a 34% increase in searches on Etsy for reception dresses*, telling us that couples are ready to party.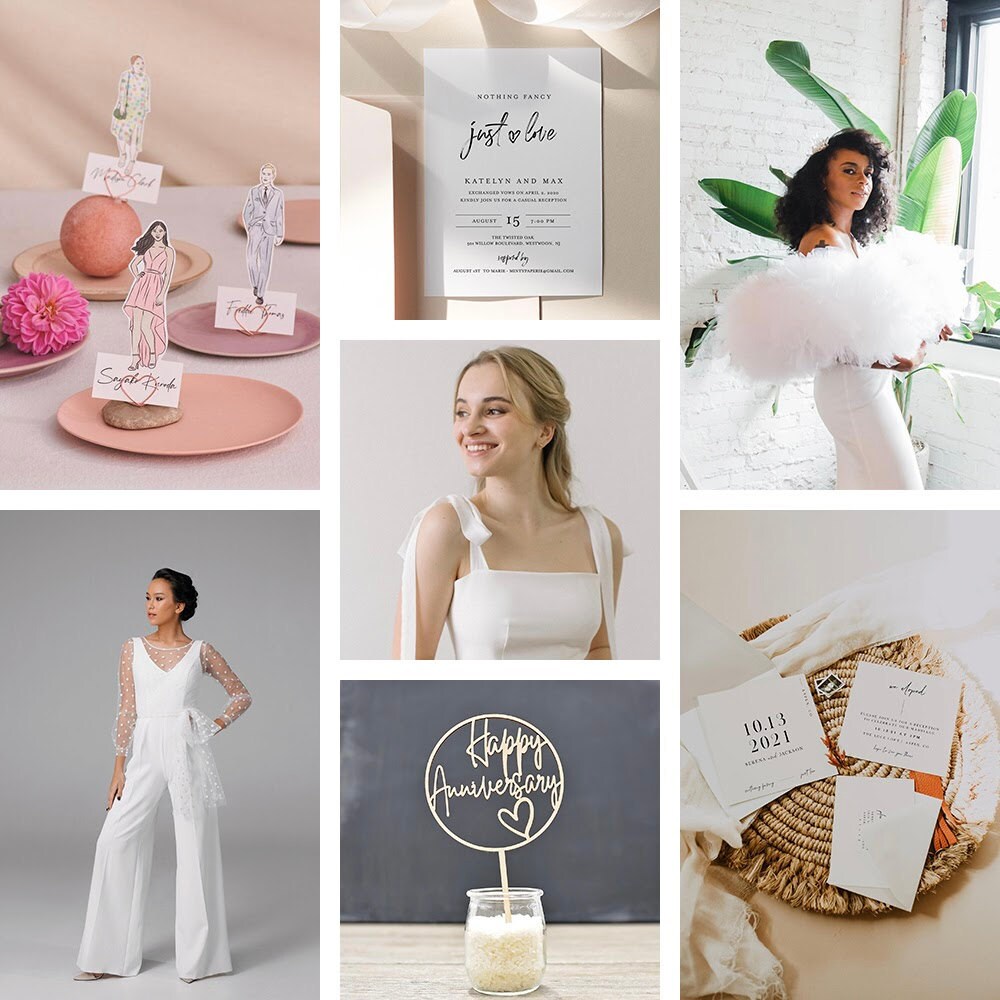 Style: At-home wear 2.0
While we've all happily adjusted to working from home in our pajamas, it's time to take things up a notch. But don't worry, comfort isn't going anywhere. If 2020 was the year of matching tie-dye sweat sets, 2021 will be the year of zoom-leisure  Shoppers are still forgoing buttoned pants (or "hard pants," as we call them at Etsy) and form-fitting outfits: there has been a 116% increase in searches for loose or oversized items within the clothing category*, but next year's attire will be slightly more dressed up. And for shoppers not quite ready to give up loungewear altogether, I predict that small accessories that make a big impact – like detachable collars and comfy headbands – will become "above the keyboard" WFH staples.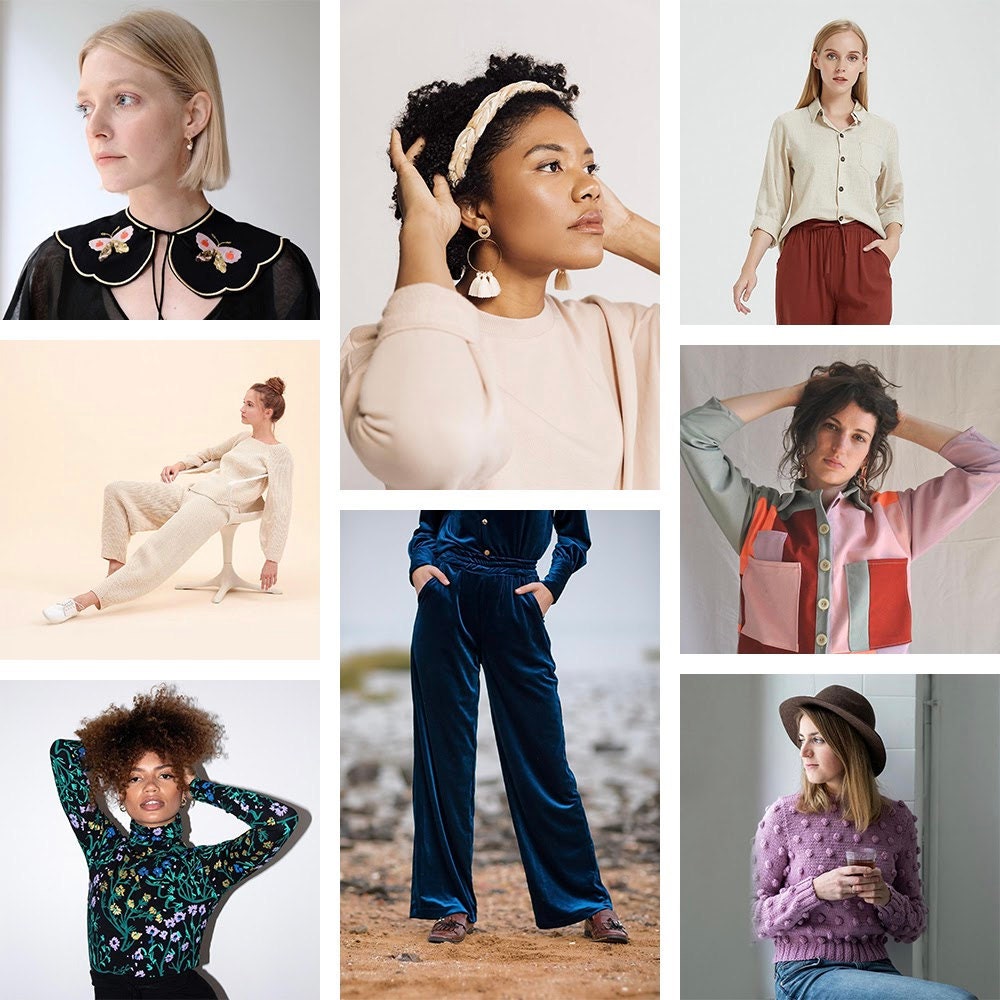 Kids: Outer space 
Get ready to take your child's room decor, clothing, school supplies and more to the outer limits in 2021. Kids have been through a lot lately – from virtual classrooms to limited playdates – and this trend allows them to escape reality and expand their imaginations, while learning about our solar system. Public and private space programs are also expected to have a meaningful 2021, with international space station missions planned as well as the launch of the US's first series of missions to the moon in fifty years. Shoppers are already taking notice: we've seen a 163% increase in searches for space-themed wallpaper* and an 89% increase in searches for space-themed kids or baby items*.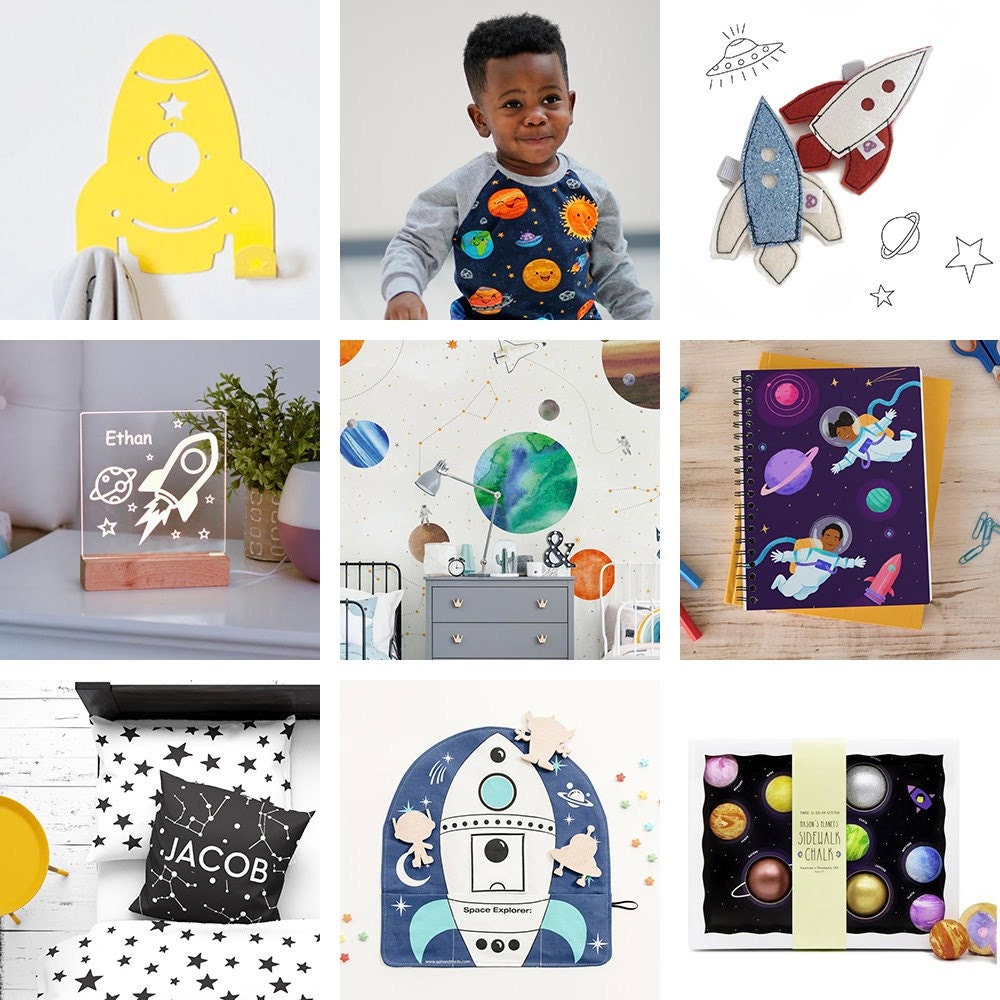 Pets: Investment pieces
Maybe it was all the time spent at home or the increased need for companionship, but the "puppy boom" of 2020 was real. Now that these pets are a little older and wiser, shoppers are getting ready to treat their furry friends to investment pieces – like plush, personalized beds, custom collars, or even matching sets for owners and pets – that won't get torn to shreds. We've already seen a 96% increase in searches for pet toys* and a 102% increase in searches for matching pet and human items*, as shoppers find ways to officially welcome their pets to the family.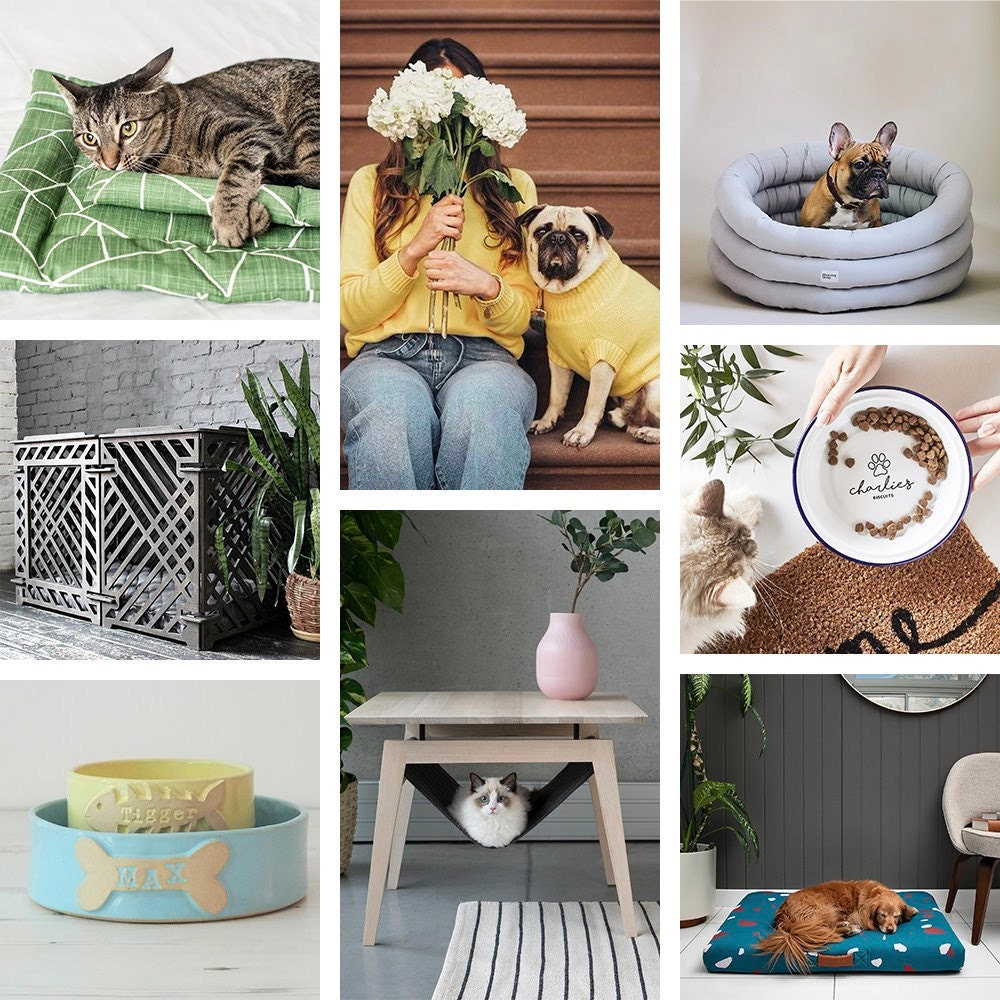 *In the last three months, compared to the same time the previous year.