This summer, new programs will take place in Cookeville, TN; Hazard, KY; Atlantic City, NJ; Cleveland, OH; and Ft. Lauderdale, FL.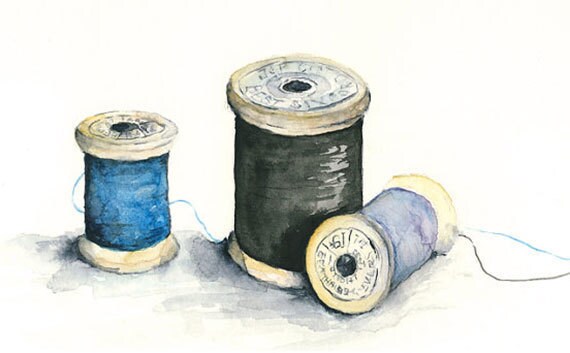 As Etsy celebrates its tenth anniversary this June, it's a perfect time to reflect on all the ways our seller community has helped make Etsy what it is today. In particular, it's incredible to see so many sellers connecting with their communities and helping Etsy's
Craft Entrepreneurship
program continue to expand. By sharing their experiences of starting and running their Etsy shops, seasoned sellers have helped more than 550 creative individuals from underserved communities move forward on their own entrepreneurial journeys. "Teaching gives you such an appreciation for where you've been and where you ended up, for where you've found yourself as a seller and for all the mistakes you made along the way. It gives you such a sense of pride to learn from those mistakes, to be able to share your experience, and to encourage new sellers to put themselves out there," said Craft Entrepreneurship teacher, Becky Garcia, of
dirtsastudio
. Craft Entrepreneurship is also made possible by the willingness of local partner organizations to host and fund the program. Without them, this program wouldn't have a home in local cities. This summer, we're thrilled to announce that five new cities will now participate in the program: Cookeville, TN; Hazard, KY; Atlantic City, NJ; Cleveland, OH; and Ft. Lauderdale, FL. With these additions, Craft Entrepreneurship has now expanded to 19 cities across the US and UK. [caption id="attachment_8816846" align="alignnone" width="570"]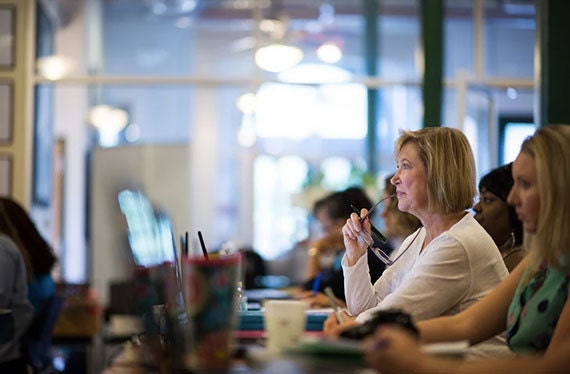 A student in a Craft Entrepreneurship class in St. Petersburg, FL. Credit: Brian James.[/caption]
Launching This Summer
Cookeville, TN Nestled roughly halfway between Nashville and Knoxville, Cookeville is a small yet economically important city in Tennessee with a growing creative community. However, many people in the area live at or below the poverty line. The
Small Business Development Center at Tennessee Tech University
is bringing Craft Entrepreneurship to the Cookeville community to provide its creative makers with an opportunity to earn supplemental income. Hazard, KY In January 2014, President Obama designated part of Eastern Kentucky as a
Promise Zone
, the first rural area to receive the designation. Promise Zones are communities with high poverty rates where local, state, and federal governments partner to help strengthen and improve residents' quality of life. Hazard is located in the Eastern Kentucky Promise Zone, and through a partnership with the
Kentucky Arts Council
, will see Craft Entrepreneurship offered at Hazard Community and Technical College. Atlantic City, NJ Usually known for its casinos and beaches, what is less known about Atlantic City is that nearly 35% of residents live at or below the poverty line. The
Small Business Development Center at Stockton College
is committed to reducing this statistic by spurring local economic growth and helping small businesses succeed. Recognizing an opportunity to provide its creative community with a real way learn how to sell their crafts, Craft Entrepreneurship will begin in Atlantic City this summer. Cleveland, OH Located in the heart of downtown Cleveland, the
Cleveland Public Library
has been a local community staple since 1925. "The Cleveland Public Library will be the driving force behind a powerful culture of learning that will inspire Clevelanders from all walks of life to continually learn, share, and seek out new knowledge in ways that are beneficial to themselves, their community, and the world," says Aaron Mason, the Assistant Director of Outreach and Programming Services. Bringing Craft Entrepreneurship to the library is another way to help serve the needs of the local community. Ft. Lauderdale, FL Many libraries across the country are re-inventing themselves as more than just a place to check out books. In addition to their regular library services, the Broward County Library system has started
Creation Stations
that act, among other things, as a maker space offering 3D design and printing. Craft Entrepreneurship seemed like a natural fit with the mission and purpose of the Creation Stations, offering an entrepreneurial program for those interested in trying to sell what they create in order to generate extra income. We're still actively looking for new partners and teachers interested in running the program in 2015. If you're interested in becoming a Craft Entrepreneurship teacher, or know of an organization in your city you think could be a great fit, please
let us know
.
Thank you
Thank you to all our partners and teachers, past and present, who have helped make this program a success. We'd especially like to thank shop owners Ruth Cooper (
upanddyed
), Courtney Howard (
run2thewild
), Candy Donnelly (
Rt9NJvintageFun
) and Jennifer Gamble (
Eleven11Designs
) for being selected to teach Craft Entrepreneurship courses in Cookeville, Hazard, Atlantic City and Cleveland, respectively. Without teachers like you, impactful programs like this would not exist. As we look forward to our next ten years, we're excited about the ways we can continue to engage communities, particularly through Craft Entrepreneurship, to make positive economic changes.