A glimpse into the mind of a world travelled artist and bon vivant, this line is filled with bright, vibrant, gallery-worthy pieces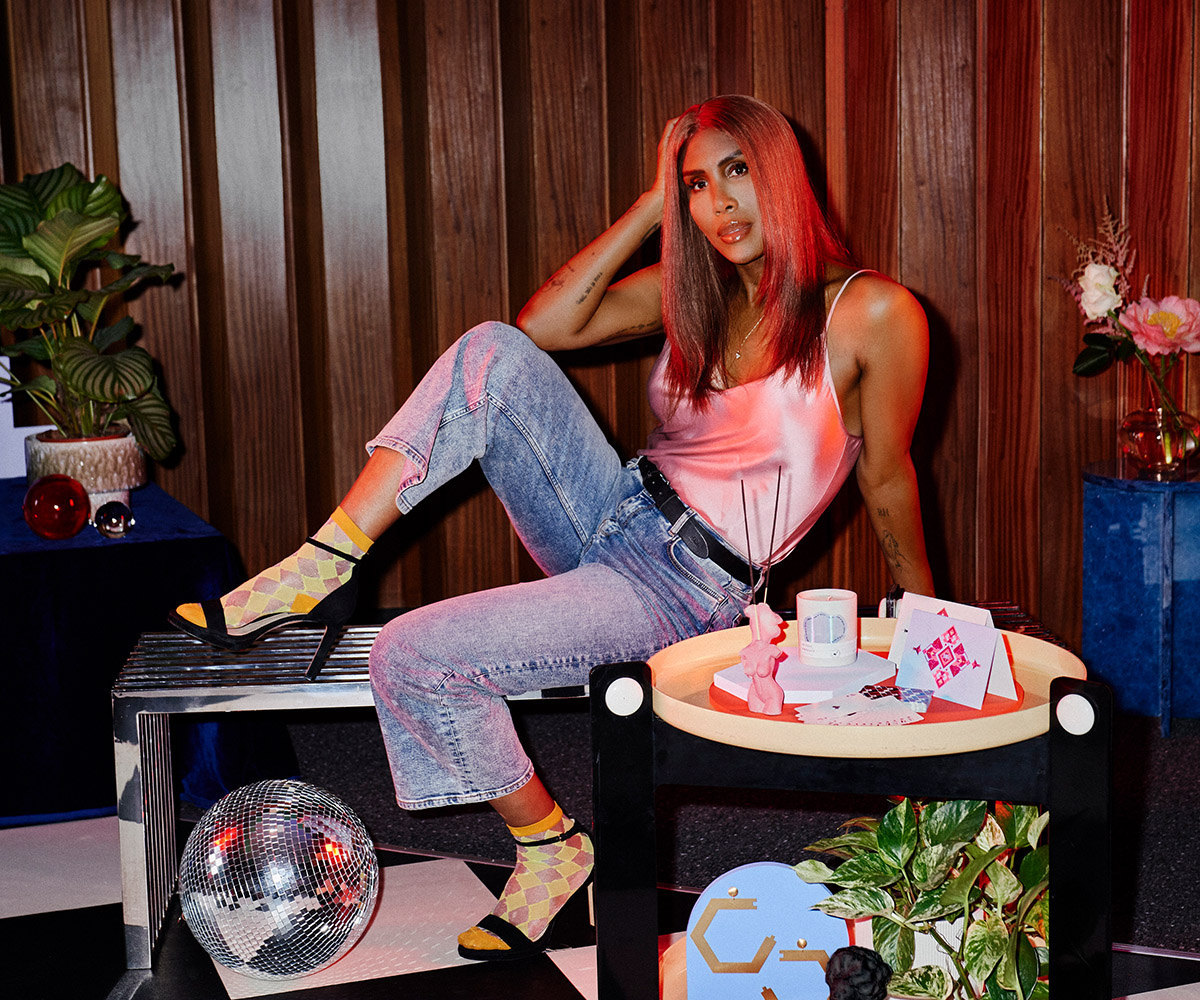 Image credit: Alexander Kilian
If you love bringing home mementoes inspired by artwork from your favorite museum, then Etsy's next creative collaboration is perfect for you. DJ, activist, and fashion icon, Honey Dijon, partnered with 10 talented makers from around the globe to co-create a limited-edition collection filled with bright, vibrant, and expressive pieces inspired by her love of art gallery gift shops and her bold approach to home decor and style.  
A glimpse into the mind of a world-travelled artist and bon vivant, Honey's exclusive Etsy collection is a mix of fashion, art, music, and her favorite decades.  
"I love galleries, I love art, and one of my favourite places is the gift shop at the end of an exhibition or museum. This Etsy collaboration is my homage to that experience, touching on queer culture from my favourite era's, the 70's, 80's and 90's."
Every item –  from the handcrafted leather pouches, to the silk scarves and the organic ceramics – is so beautifully made and thoughtfully designed that shoppers will feel like they're curating their very own exhibit within their space.
As an artist, Honey has a deep appreciation for all artforms, and jumped at this opportunity to work with other like-minded creatives. 
"Collaborating with Etsy sellers and remixing their work was super fun and creative. New ideas always emerge in the true spirit of collaboration! It feels amazing to have the opportunity to create something new and different whilst supporting other artists and small businesses."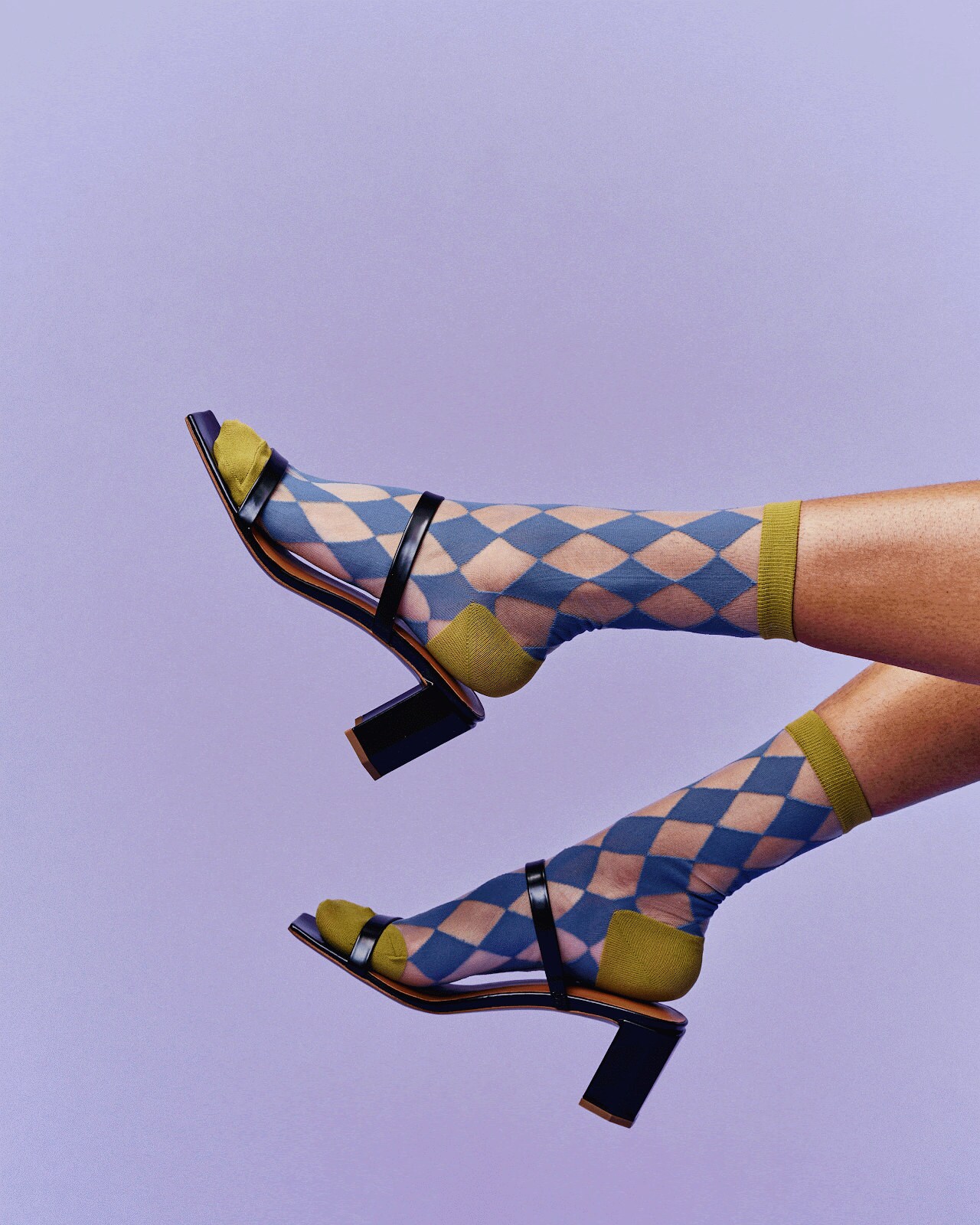 Through this collection, Honey hopes to share  a sense of joy and happiness – whether that's through the smell of a candle, the playfulness of sheer socks, or the boldness of a statement vase. 
Shop this collection now at: etsy.com/honeydijon – available for 3 months.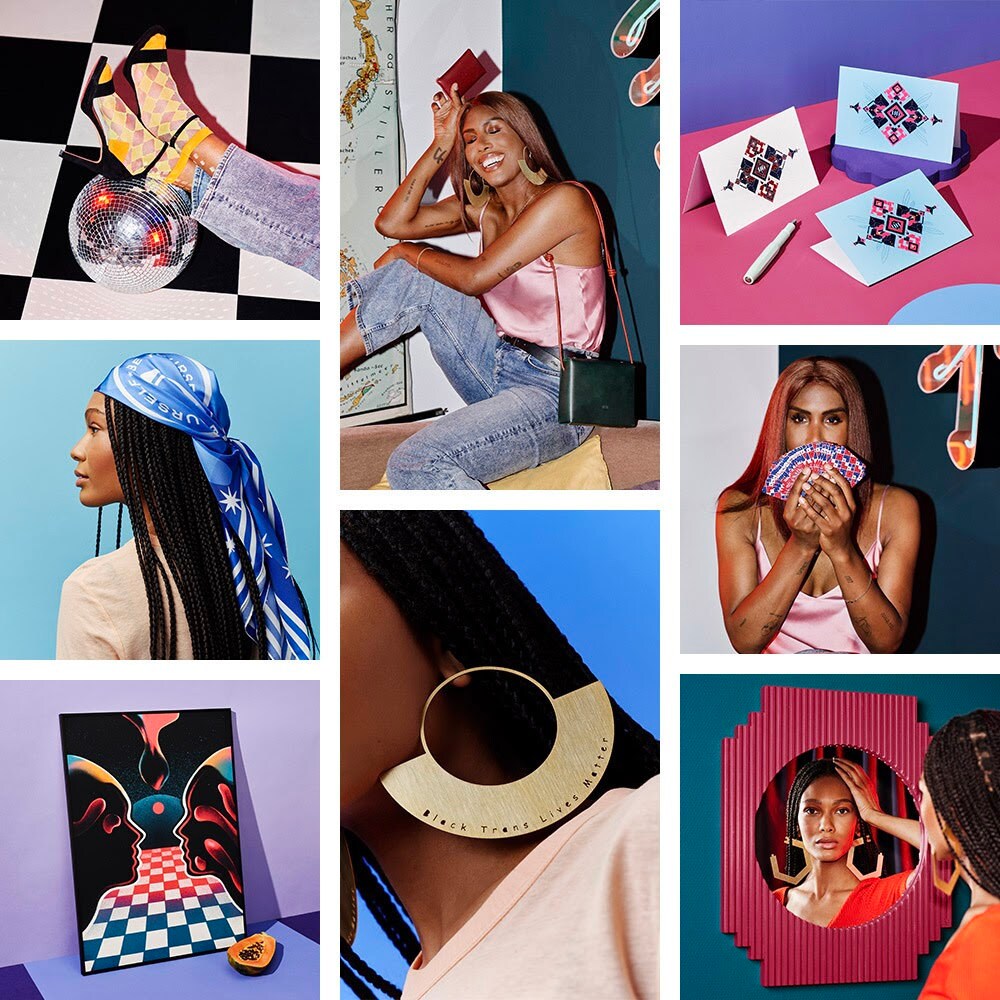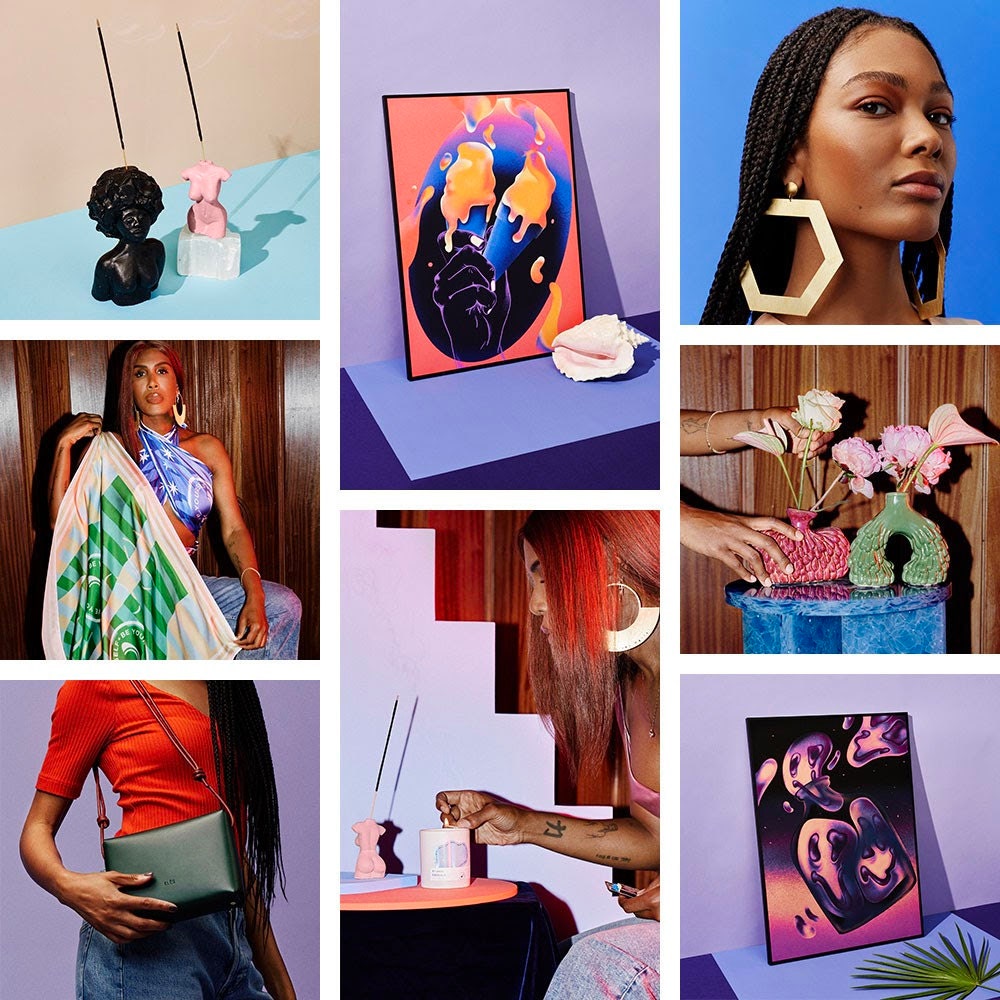 *USD prices may vary day by day due to fluctuations in currency exchange from this seller's listing currency to your browsing currency.

More info on Etsy's 2021 Creator Collabs: Etsy's Creator Collaborations connect leading brands and celebrity creatives with talented sellers to co-create a collection of one-of-a-kind, must-have items.