If you're in need of some major Big/Little Week inspo, you've come to the right place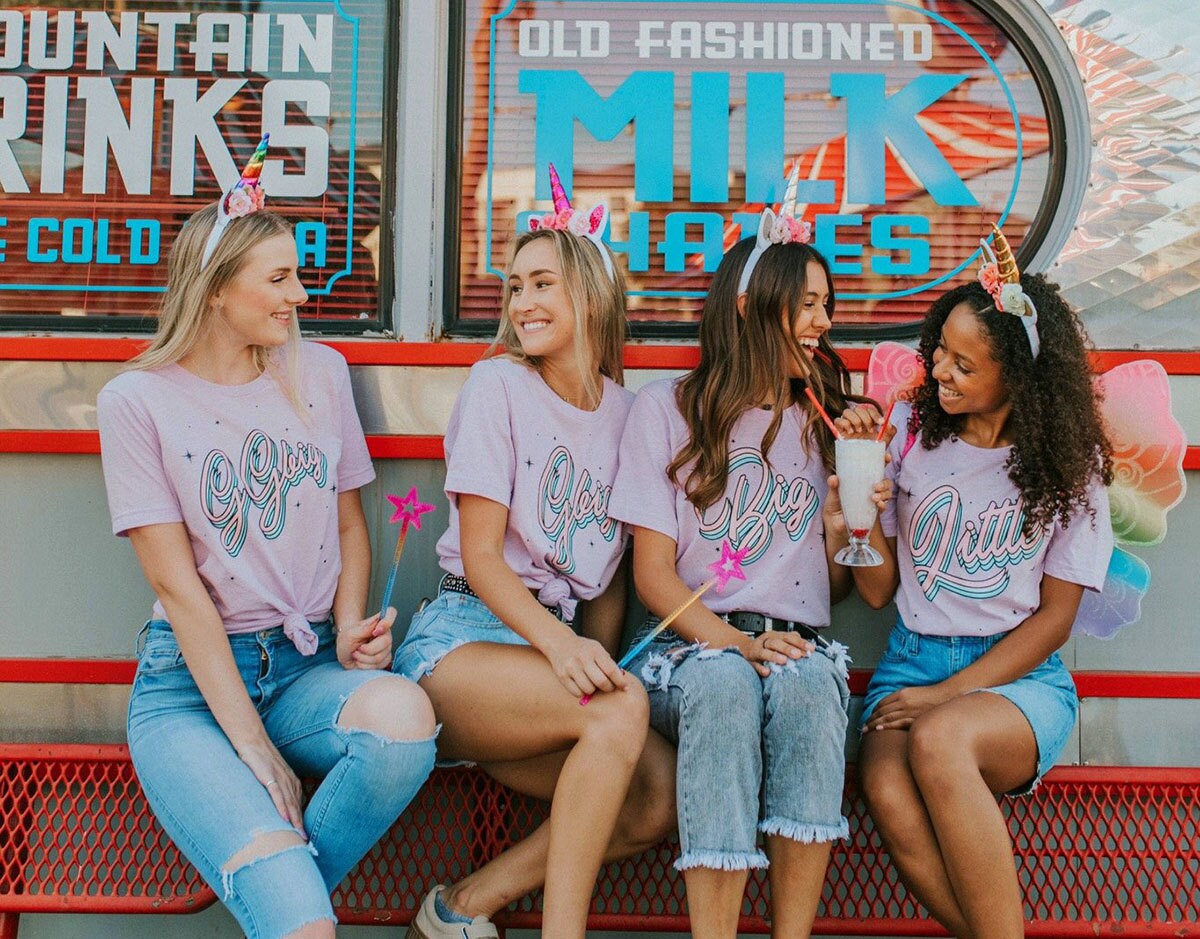 One of the oldest (and most exciting) sorority traditions is underway: Big/Little Week, a time when sorority sisters ("big sisters") share a week's worth of gifts and surprises with their newest members ("little sisters"). If you're in need of some major Big/Little Week inspo, you've come to the right place. Etsy is the destination for personalized items so if you're putting together an oh-so-cute basket or decking out a dorm room, Etsy is home to over 82,000 items related to "
sorority
" and 74,000+ products related to "
big and little
". In short, we've got you covered when it comes to celebrating sisterhood.
Match Made In Heaven
Matching tees are a staple for Big/Little Week. In the months leading up to the Big/Little reveal (July-September 2018), Etsy has seen a 397% spike in searches related to "matching tees" (compared to the same time period last year) – but the trend doesn't stop there. I chatted with our resident trend expert,
Dayna Isom Johnson
, and she's predicting matching apparel across all categories to boom.  She says we should be on the lookout for matching PJ sets, robes, hats and beyond; the options are endless.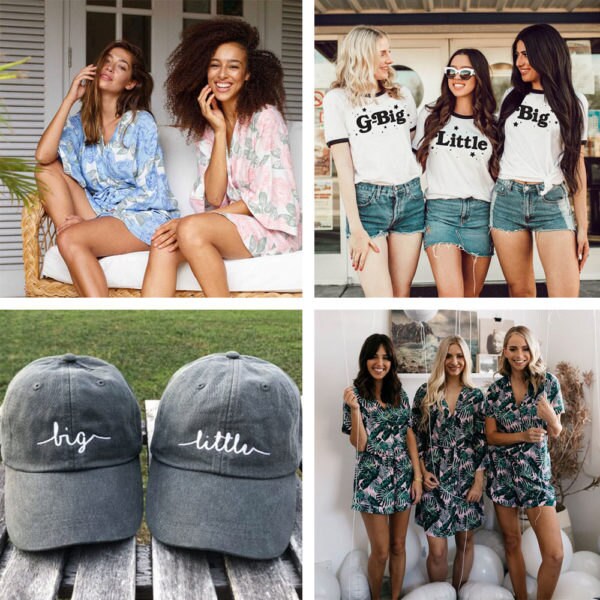 Affordable Add-ons
Real talk: shopping for Big/Little Week can do a serious number on your bank account. If you're in search of a wallet-friendly addition, consider a downloadable print. In the past three months, Etsy has seen over 2,500,000 searches related to "wall hangings and wall decor", and we have over 57,000
downloadable print
options on the marketplace (some starting as low as $1.45). Simply purchase, print, frame and you're good to go.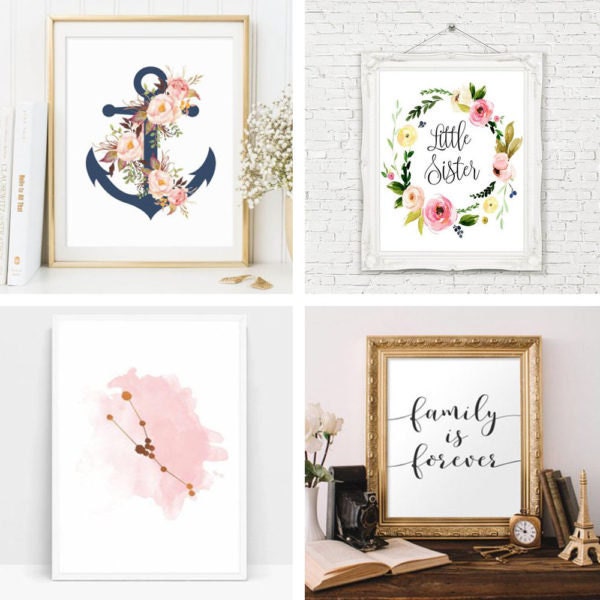 Something for the Whole Family
When you take a little, you're not the only one gaining a new sis – the rest of your Greek family is too! – and what better way to bond the whole line than with some BFF bling. In the past year, Etsy has seen a 55% uptick in searches related to "custom jewelry", and over 25,000 searches related to "matching jewelry". From necklaces sporting "little", "big", and "gbig", to correlating pinky-promise pendants, you're sure to find the perfect accessory your whole "family."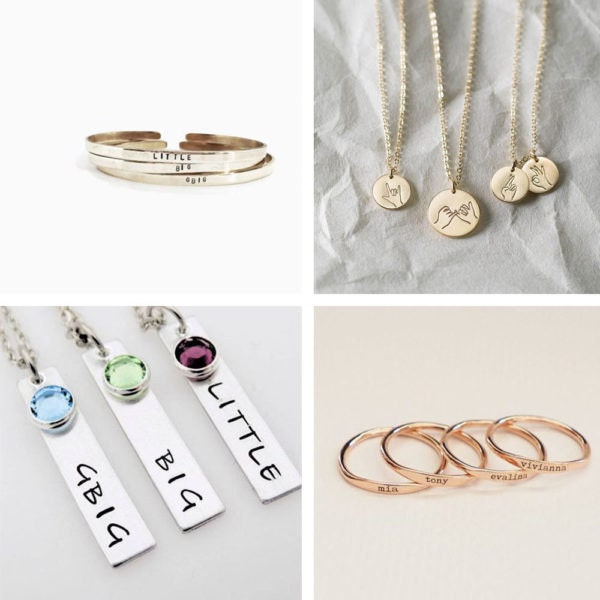 Keep Calm and Freshman On
Remember how stressful the first semester of college was? Help your new sis keep her cool freshman year with some comfy dorm room essentials – like chunky blankets and lavender-infused sleeping masks – to turn her space into a calm and relaxing sanctuary. In the months leading up to the start of the 2018 fall semester (June-August), Etsy has seen 142,000+ searches related to "cozy". It's safe to say comfort never goes out of style. Psst: This would also make for a killer basket or dorm-room theme! Did someone say spa day?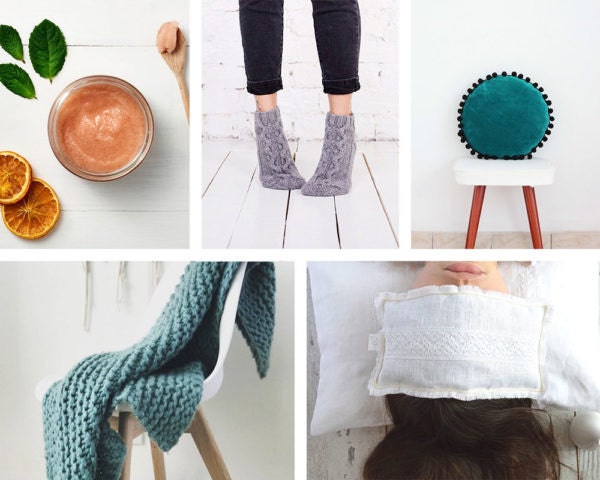 Ali and Ariel