Etsy is unveiling tailored packages to better support sellers, and a new transaction fee that allows us to invest more in key areas.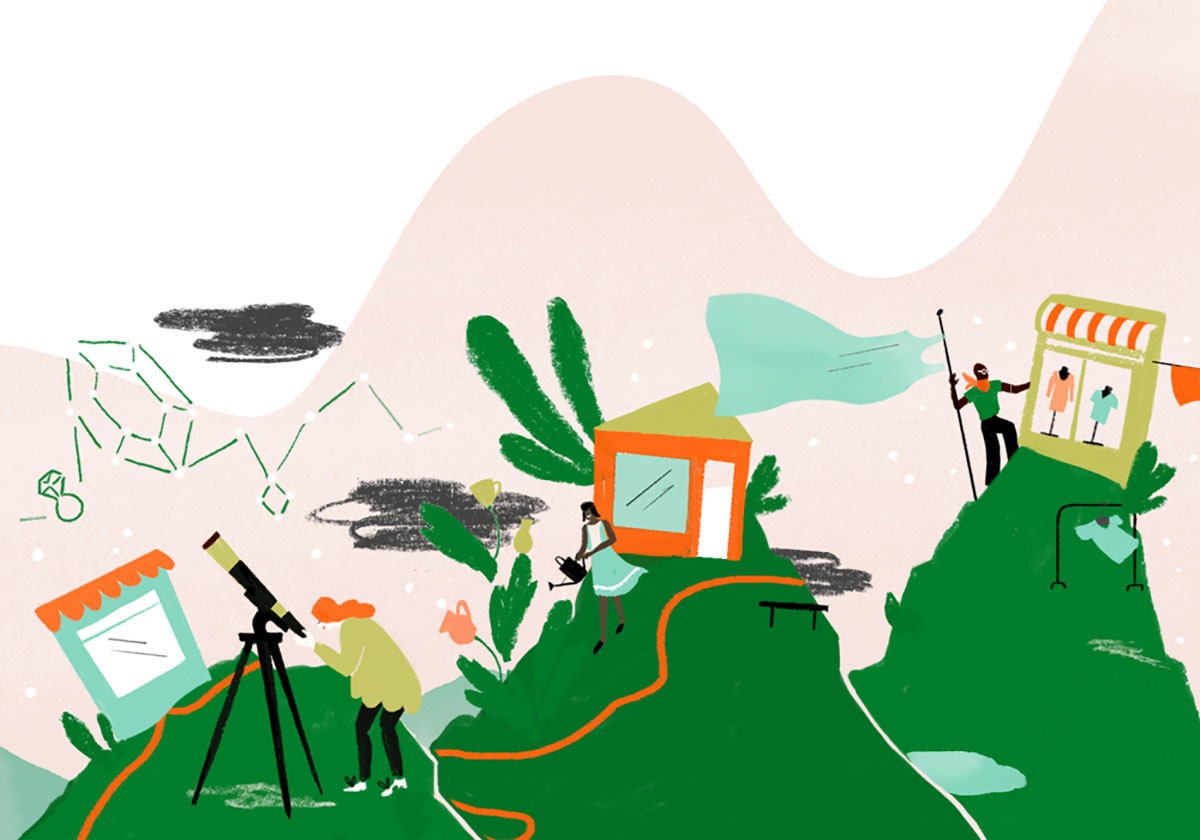 Running a creative business is a journey, one with evolving goals and ever-changing challenges. From listing her first item, to running a shop full time, to having multiple employees, a seller will have vastly different needs. At Etsy, our job is to listen closely to our sellers so we understand their needs and then equip them with critical tools to help them succeed at every step along this journey. During Etsy's 13-year history, we have built a marketplace where creativity lives and thrives, and we help our community of sellers turn their ideas into successful businesses.  Our platform connects sellers with millions of buyers looking for something special, with a human touch, for those moments in life that deserve imagination. Along our journey with our sellers, we've built services and features designed to take friction out of running a small business and help sellers drive more sales. We've made it easier to ship and track items, manage inventory, run ad campaigns, create beautiful custom websites, and even file taxes. In the past year alone, we've moved faster than ever as we applied machine learning techniques to meaningfully improve the relevance and personalization of search results, increased buyer confidence throughout each step of the shopping and checkout process, rolled out a new promotion tools, conducted our first-ever site-wide sale, and ramped up to 24/7 customer support, just to name a few. As a result, we've accelerated sales growth over the past several quarters.
New Packages Introduced
Building on this work, today we're excited to unveil new tools that will be available as part of bundled subscription packages. These optional feature plans will make it easier than ever for sellers to take advantage of a combination of tools specifically tailored for different stages of growth, helping sellers access the right tools at the right time for their businesses. For example, when Etsy Plus launches in mid-July, sellers looking to jump-start their growth will have an array of marketing, advertising, and branding tools. And, next year, sellers with larger, more established businesses will be able to access advanced features with Etsy Premium. With two million active sellers around the world, we know that Etsy is a not a one-size-fits-all platform. Etsy Plus and Etsy Premium demonstrate our vision to continually evolve our services to help our sellers reach their growth goals, whatever they may be.
Updated Transaction Fees
We also announced today that we will be increasing our transaction fee to 5%, our first-ever fee change. This new fee structure, which will now also apply to the cost of shipping, will allow us to further invest in key areas while maintaining what we believe is the best value for creative entrepreneurs. This will enable us to drive more buyers to Etsy through increased marketing, better customer support, and an enhanced the product experience. For example, we plan to significantly increase our spend in marketing this year so we can attract new buyers to our marketplace and remind past buyers of what it means to shop special. Our commitment to investing in seller success has never been stronger. We have an exciting pipeline of launches slated for the coming months, including revamping Etsy's community spaces, adding new support channels, providing sellers with advanced analytics and insights, and improving Etsy's shipping tools. Our team has created a
page
dedicated to providing sellers with the information about these changes. If you have any questions, Etsy's just a phone call or click away. Sellers can request a call from Etsy 24 hours a day, 7 days a week, or visit our newly redesigned
Etsy Help Center
.
Cautionary Statement Regarding Forward-Looking Statements
This blog post contains forward-looking statements within the meaning of the federal securities laws. Forward-looking statements include statements related to our expectations regarding the new subscription packages and updated transaction fees, including the timing of anticipated launch dates and the potential impact on our business and the business of our sellers, the timing of other anticipated product launches, and our future growth.
Forward-looking statements include all statements that are not historical fact. Forward-looking statements involve substantial risks and uncertainties that may cause actual results to differ materially from expectations. These risks and uncertainties include the successful execution of our business strategy, our marketing efforts, our active and engaged community of Etsy sellers and Etsy buyers, the growth and performance of our platform, and other risks and uncertainties that are more fully described in our filings with the Securities and Exchange Commission, including in the section entitled "Risk Factors" in our Quarterly Report on Form 10-Q for the quarter ended March 31, 2018, and subsequent reports that we file with the Securities and Exchange Commission.
Forward-looking statements represent our beliefs and assumptions only as of the date of this press release. We disclaim any obligation to update forward-looking statements, except as required by law.