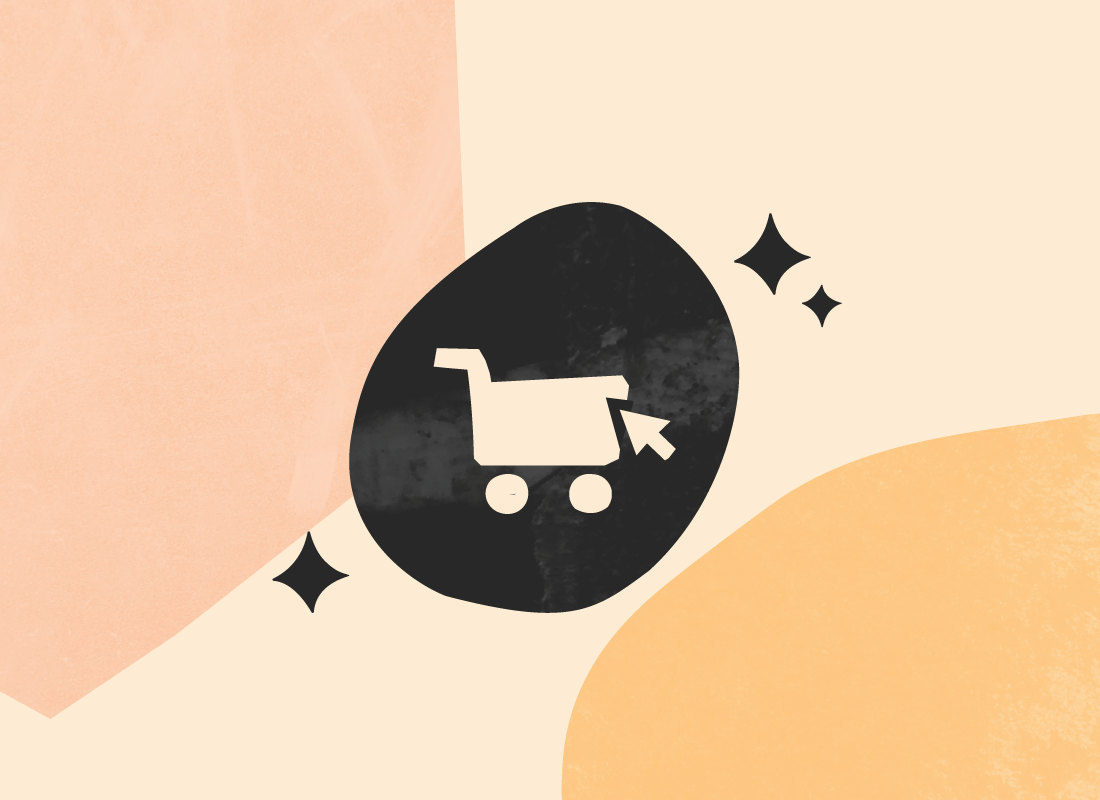 At Etsy, we often say that creating economic opportunity is our day job. Sellers from around the world count on us to help grow their businesses. One of the key things they ask us for is powerful and easy-to-use marketing solutions. Today, we are excited to introduce Etsy Ads, a new platform that helps take the guesswork out of advertising and enables sellers to reach buyers both on and off of Etsy.

Etsy Ads will unify Promoted Listings, which is our current on-site ads product, with our Google Ads tool to create one simple, turnkey solution. Sellers will set one budget, and then Etsy will leverage its data insights and marketing expertise to optimize how these dollars are spent across channels. Etsy Ads will help deliver the most visits for a seller's advertising budget.

As with all of our services, Etsy Ads was built specifically with the needs of creative entrepreneurs in mind. By bringing onsite and offsite marketing together into a single, innovative platform, sellers can spend less time figuring out their marketing strategies and spend more time doing what they love: making special, beautifully-crafted items and delighting buyers. 

In addition to helping sellers drive more visits to their individual listing pages, Etsy is also committed to investing in marketing initiatives in order to elevate our brand, bring more buyers to our marketplace, and benefit our entire community. We're excited to invest more in brand awareness campaigns, including TV ads, aimed to keep Etsy top of mind to millions of shoppers.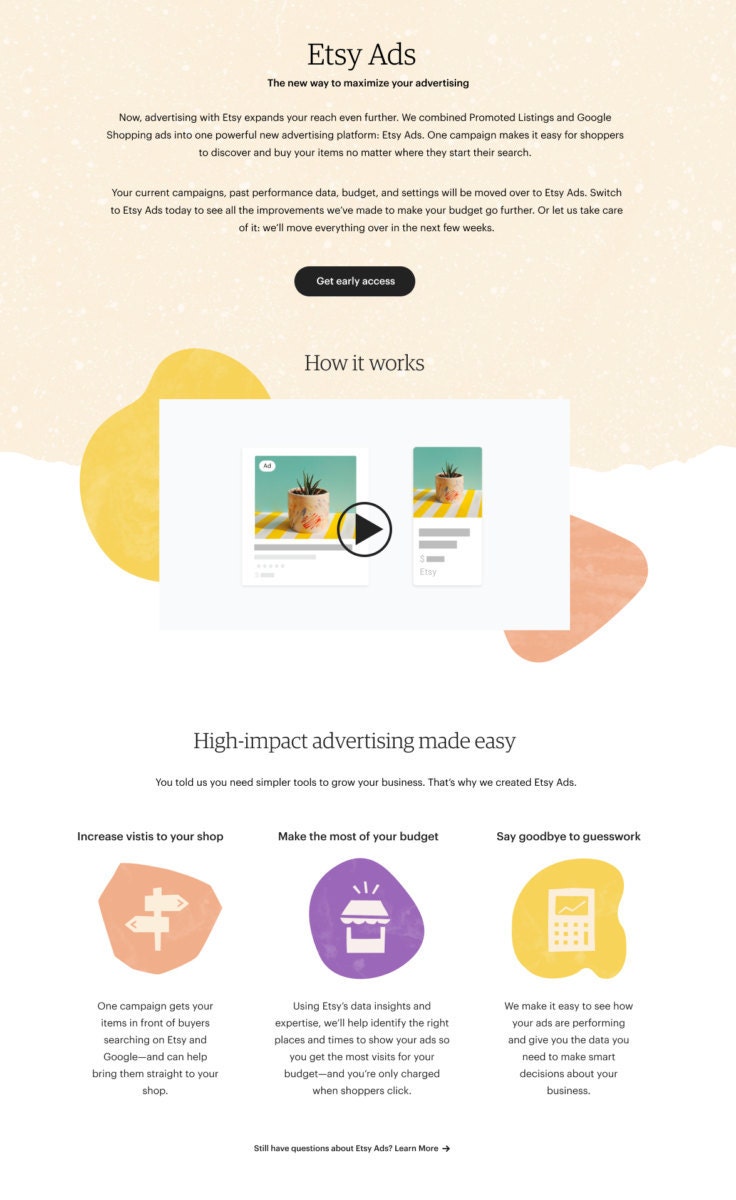 Cautionary Statement Regarding Forward-Looking Statements:
Forward-looking statements include all statements that are not historical fact, including statements related to the anticipated benefits that may be realized by our sellers as a result of Etsy Ads and our anticipated spend on marketing activities. Forward-looking statements involve substantial risks and uncertainties that may cause actual results to differ materially from expectations. These risks and uncertainties include the success of Etsy Ads, the success of our marketing efforts, and other risks and uncertainties that are more fully described in our filings with the Securities and Exchange Commission, including in the section entitled "Risk Factors" in our Quarterly Report on Form 10-Q for the quarter ended June 30, 2019, and subsequent reports that we file with the Securities and Exchange Commission. Forward-looking statements represent our beliefs and assumptions only as of the date of this press release. We disclaim any obligation to update forward-looking statements, except as required by law.