We're giving sellers access to some of the highest-trafficked platforms on the internet, with no upfront costs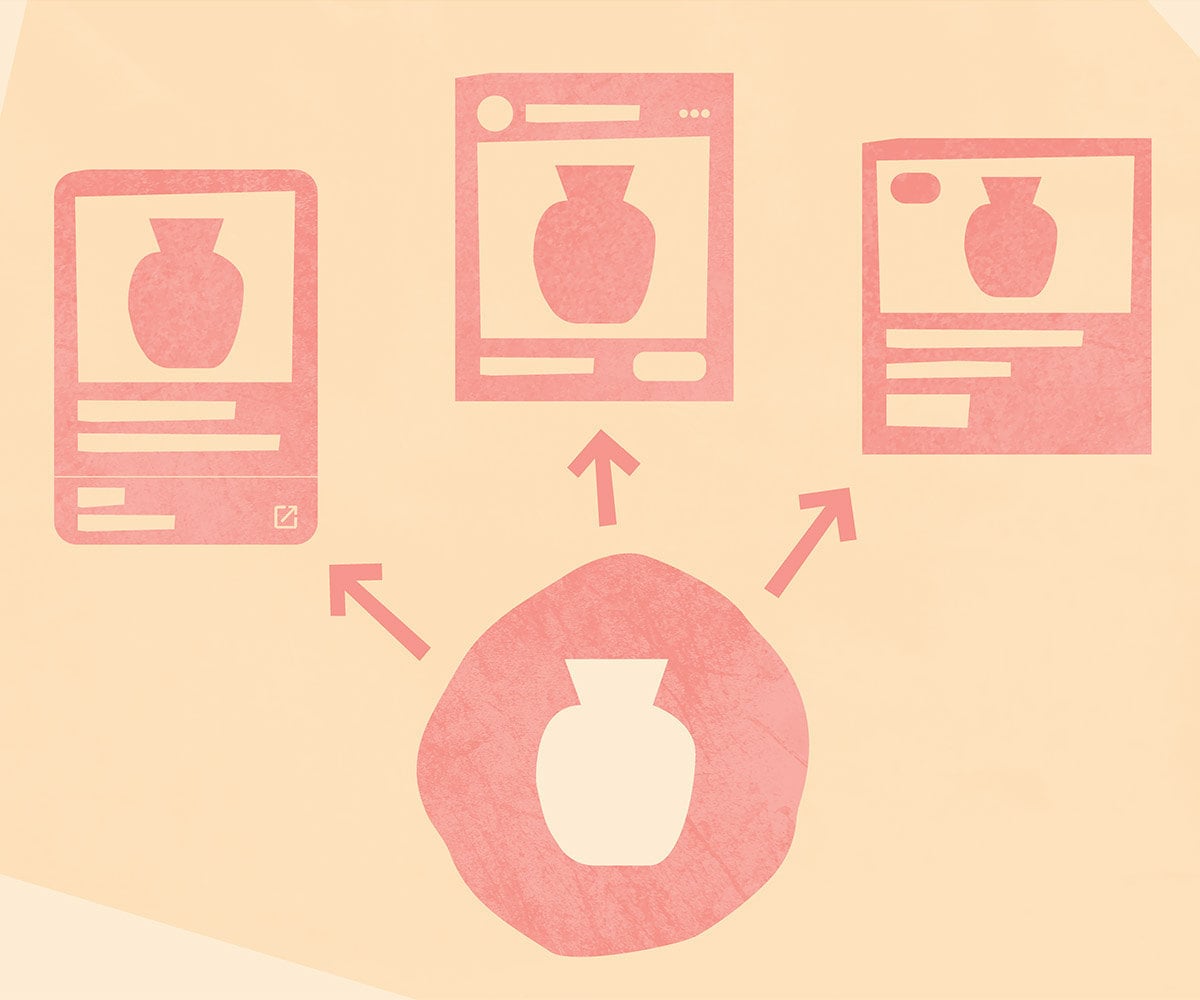 At Etsy, we're proud to enable creative entrepreneurs to compete on a global scale in an ever-evolving retail landscape. Our sellers are just as unique as the goods they create -- some run their shops full time, while others use Etsy as a side hustle or creative outlet. Some work solo from their kitchen tables and others have bustling studios and full-time employees. But, no matter how different they are from each other, the single most important thing Etsy can do to help all sellers is to bring them more buyers. And one of the very best ways to do that is to harness the power of marketing. 
Etsy's marketing journey
We've spent years building and refining our marketing program by leveraging powerful data and cutting-edge technology to create a holistic approach to bringing shoppers to Etsy. We're focused on helping sellers drive traffic to their listings, while simultaneously investing in brand-building marketing initiatives, like TV advertisements and online video. 
We know that 80% of our sellers want to grow their businesses and digital ads are a cost-efficient, effective way for them to drive more visits and traffic to their listings. Last year, we introduced Etsy Ads, which combined our on-site Promoted Listings and offsite Google Shopping advertising products into one easy-to-use service. Etsy Ads significantly simplified sellers' advertising experience, enabling them to spend less time on advertising and more time creating amazing items. Now, we're further evolving our offering to continue to empower sellers to drive traffic to their shops while also mitigating the risk that can be associated with online advertising.
Our Next Steps
We're excited to announce two updates to help Etsy sellers increase traffic to their shops while removing risk. First, we're introducing Offsite Ads, a new service where we will use Etsy's budget to advertise sellers' items on sites like Google, Facebook, Instagram, Pinterest, and Bing. Sellers won't pay for advertising unless they make a sale, giving them access to some of the highest-trafficked platforms on the internet without any upfront costs. Instead, we'll employ a success-based model. When an Etsy-funded ad leads to a sale, the featured seller will pay an advertising fee ranging from 12%-15% of the order value -- capped at $100 per order -- depending on the volume of sales they've made on Etsy.  
In addition, we've listened closely to our sellers' feedback on how to better meet their needs for reaching the tens of millions of buyers who are already shopping on Etsy. We're excited to share that sellers' Etsy Ads budgets -- which previously went to both onsite and Google Shopping ads -- will now only go toward promoting their listings on Etsy. This will allow them to better control how they promote their goods directly on our platform.  
This advertising innovation is just one more way that we're excited to make Etsy the best destination for creative entrepreneurs. For more details, see our Seller Handbook guide. 
Cautionary Statement Regarding Forward-Looking Statements:
Forward-looking statements include all statements that are not historical fact, including statements related to the anticipated benefits and timing of our new Offsite Ads service and changes to our Etsy Ads product. Forward-looking statements involve substantial risks and uncertainties that may cause actual results to differ materially from expectations. These risks and uncertainties include risks related to our marketing efforts, and other risks and uncertainties that are more fully described in our filings with the Securities and Exchange Commission, including in the section entitled "Risk Factors" in our Quarterly Report on Form 10-Q for the quarter ended September 30, 2019, and subsequent reports that we file with the Securities and Exchange Commission. Forward-looking statements represent our beliefs and assumptions only as of the date of this blog post. We disclaim any obligation to update forward-looking statements, except as required by law.