Sustainable packaging will help us reach our Net Zero goal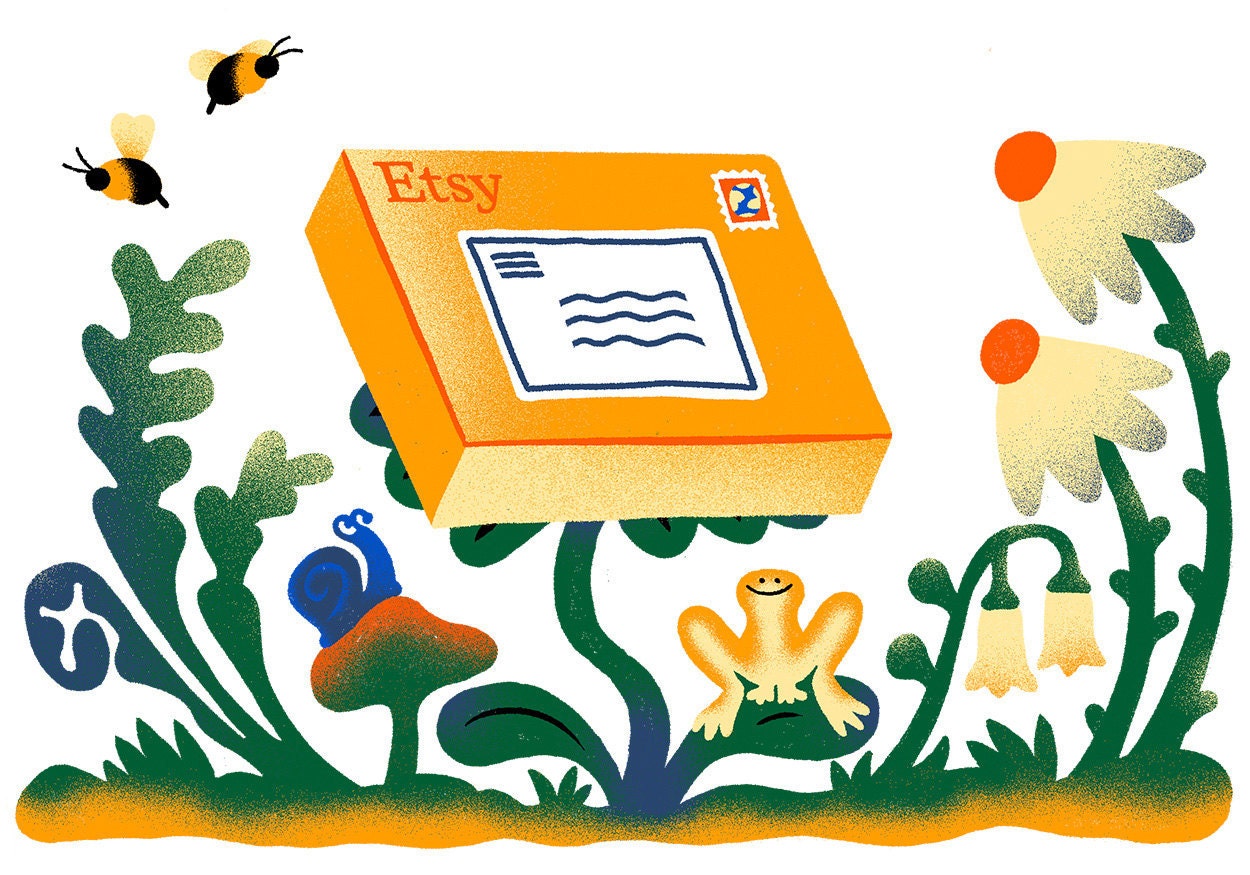 At Etsy, we've long been committed to reducing our ecological impact. We were the first ecommerce company to completely offset our carbon emissions from shipping and packaging in 2019, we power Etsy.com entirely with renewable energy* and we advocate with state and national policymakers in the U.S. on topics like decarbonizing transportation. Earlier this year we pledged to reach Net Zero carbon emissions, a bold and ambitious goal that requires actual reductions across our entire carbon footprint by 2030. 
When we announced our Net Zero pledge, we said it would require an all-hands-on-deck effort, touching every corner of our business and community. In order to reach our goal, we're targeting a 13.5% reduction in scope 3 greenhouse gas emissions, which are emissions that are not within our direct control, including sellers' activities like shipping and packaging. So, as we work quickly to meet our 2030 deadline, it's important that we help Etsy sellers find options to reduce the impact of their business practices. 
Today, we're excited to announce that we're launching Planet-Friendly Packaging for sellers who want to make cleaner choices for their businesses and their buyers, and join in our efforts to make Etsy a more sustainable marketplace. Through a new partnership with EcoEnclose, U.S. sellers can access and buy packaging made from certified responsibly sourced and 100% recycled materials that buyers can immediately recycle at home. Options will include boxes, padded paper mailers and rigid paper envelopes, each in multiple sizes based on those most commonly used by Etsy sellers. And because we know cost can be a barrier to green practices, we've ensured Planet-Friendly Packaging from EcoEnclose is available at competitive prices, comparable to existing options on the market.
We know our community is up to the task of helping to reduce Etsy's carbon footprint. The majority of Etsy sellers surveyed say it is extremely or very important to run a socially responsible and environmentally friendly business**. We also know our buyers care about sustainability, so we hope that Planet-Friendly Packaging, which includes an Etsy-branded option with a recycling prompt, will remind buyers that Etsy is pushing for positive change for people and the planet. 
You can learn more about Planet-Friendly Packaging here.
*Etsy's 100% renewable electricity commitment includes the electricity used by the data centers that host Etsy.com, the Sell on Etsy app, and the Etsy app, as well as the electricity that powers Etsy's global offices and employees working remotely from home in the US. 
**2020 Global Etsy Seller Census, survey of 236 Etsy sellers globally conducted in January 2021.