During this global health crisis, Etsy sellers respond to the demand for fabric masks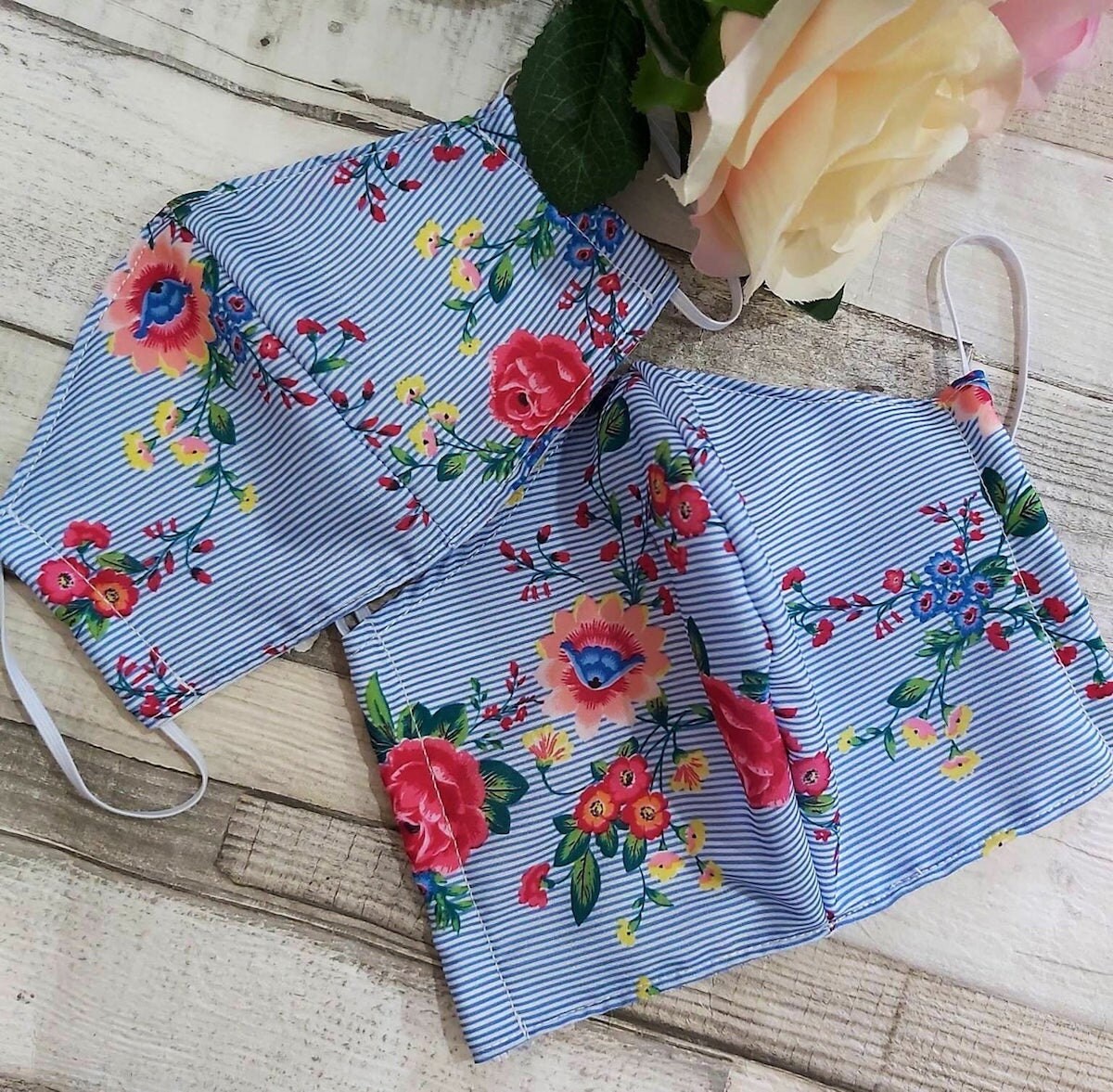 The Etsy marketplace is a true reflection of what is happening in the world around us. Buyers come to Etsy to discover items that are relevant in their lives at any given point in time, whether it's celebrating a special occasion or taking comfort in the simple joys of the everyday. Our sellers--unencumbered by supply chains and manufacturing contracts--have a unique ability to quickly shift their product offerings to meet emerging trends and new buyer demand. This agility keeps our marketplace vibrant and enables them to grow their businesses.
Over the past several months, the developing COVID-19 situation has significantly altered the types of items that people are shopping for on Etsy.  And with the CDC recommending all Americans wear face masks, we have also seen significant demand on Etsy for fabric face masks.* 
Our latest data:
Over the weekend (April 4-6), buyers searched for face masks on Etsy an average of 9 times per second, over 2 million searches.
Over the past week, we've sold hundreds of thousands of face masks per day.
The number of face mask sellers has increased five-fold in the last two weeks to nearly 20,000 sellers.
In the past week, we've seen a three-times increase in the number of shops selling face masks daily.
"Face mask" was the most frequently searched term on Etsy in the past two weeks.
We are also seeing increased interest in the following types of items as buyers seek to bring comfort, and maybe even some joy, into their everyday experience:
Self care -- moisturizer, spa kits, candles
Wall art
Gardening supplies
DIY Kits
Bar cart items
Tops and tees
While tens of thousands of sellers have already augmented their product offerings to include fabric face masks, demand will very likely outpace our sellers' existing supply. That's why we are continuing to let sellers know that those with the skill and materials may want to consider creating and selling face masks on Etsy. 
We believe that the Etsy community is uniquely positioned to address this crucial need during a global health crisis. We hope that increasing the availability of fabric, non-medical grade face masks from Etsy sellers will allow more medical and surgical masks to reach the people who need them most: front-line healthcare workers.* 
Our mission to Keep Commerce Human has never felt so powerful or so relevant. I've always believed that how you respond in moments of crisis defines who you are. This is an unprecedented moment in time that will undoubtedly shape who we are as a society. It's a moment for the Etsy community to band together, to do something important--something that serves a public good and will benefit the world as a whole. And I have no doubt that our community will rise to this challenge.
*Disclaimer:  It's important for everyone to understand that handmade face masks aren't a substitute for medical-grade equipment. Recommendations from public health authorities are also changing over time.  Sellers need to follow Etsy's policies (including for prohibited items and for face coverings_) and may not advertise or represent their products as medical devices, or that they are designed or intended to mitigate, prevent, treat, diagnose or cure any disease or health condition. More information can be found_ here.
Cautionary Statement Regarding Forward-Looking Statements:
Forward-looking statements include all statements that are not historical fact, including statements related to the anticipated demand for fabric face masks on Etsy. Forward-looking statements involve substantial risks and uncertainties that may cause actual results to differ materially from expectations. These risks and uncertainties are more fully described in our filings with the Securities and Exchange Commission, including in the section entitled "Risk Factors" in our Annual Report on Form 10-K for the year ended December 31, 2019, and subsequent reports that we file with the Securities and Exchange Commission. Forward-looking statements represent our beliefs and assumptions only as of the date of this post. We disclaim any obligation to update forward-looking statements, except as required by law.
Header Image: LondoncraftTreasures