Our second House of Harlow 1960 collection features festive gifts and elevated essentials, including one-of-a-kind pieces by the world-renowned Gee's Bend quilters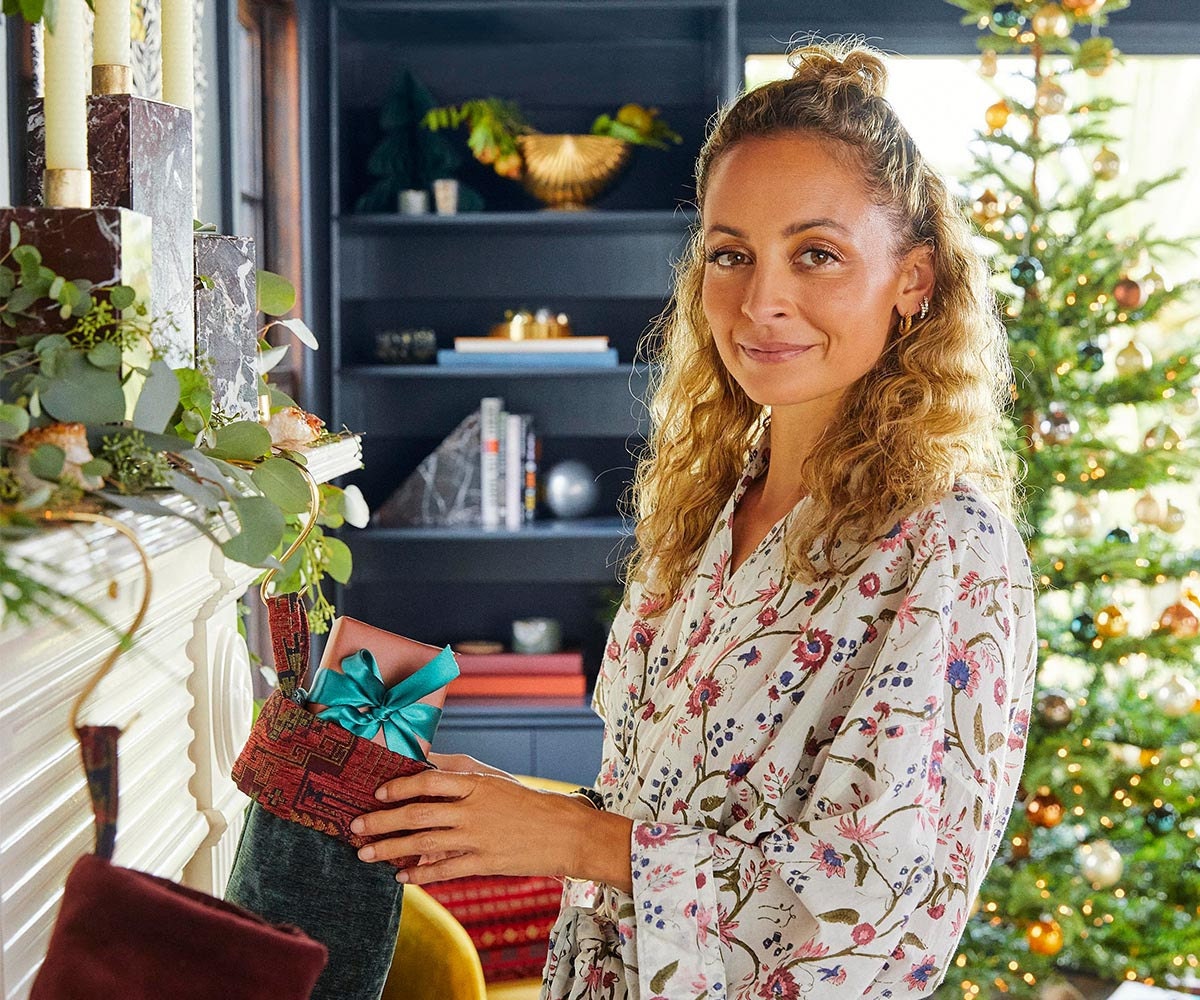 Image credit: Ren Fuller
When we launched our first Creator Collaboration with the multi-talented style icon Nicole Richie in May, the desert-inspired Spring line was such a sold-out success that we couldn't wait to get to work on a second spectacular drop for the holiday season. And after months of co-designing between Nicole and the talented group of Etsy sellers she hand-selected, we're thrilled to reveal the Holiday edition of our House of Harlow 1960 Creator Collaboration filled with unique handmade pieces designed with holiday entertaining and gifting in mind.
"I've been known to go all out when it comes to the holiday season," says Nicole.  In co-designing this collection I wanted to create gifts that would make people feel truly special and decor pieces that bring holiday into any space whether you're celebrating with family and friends or simply lounging by the fire." 
Inspired by '70s luxe and a glamorous rock & roll spirit, this collection puts an elevated take on festive, full of rich jewel tones, plush velvets, and glimmering crystal and gold accents. Shoppers will find something for everyone in the exclusive drop, from luxurious stockings and crystal wine stoppers to marble coasters and candlestick holders, elegant block-printed pajama sets and even pet toys and accessories—all infused with Nicole's signature free spirited, vintage-inspired aesthetic.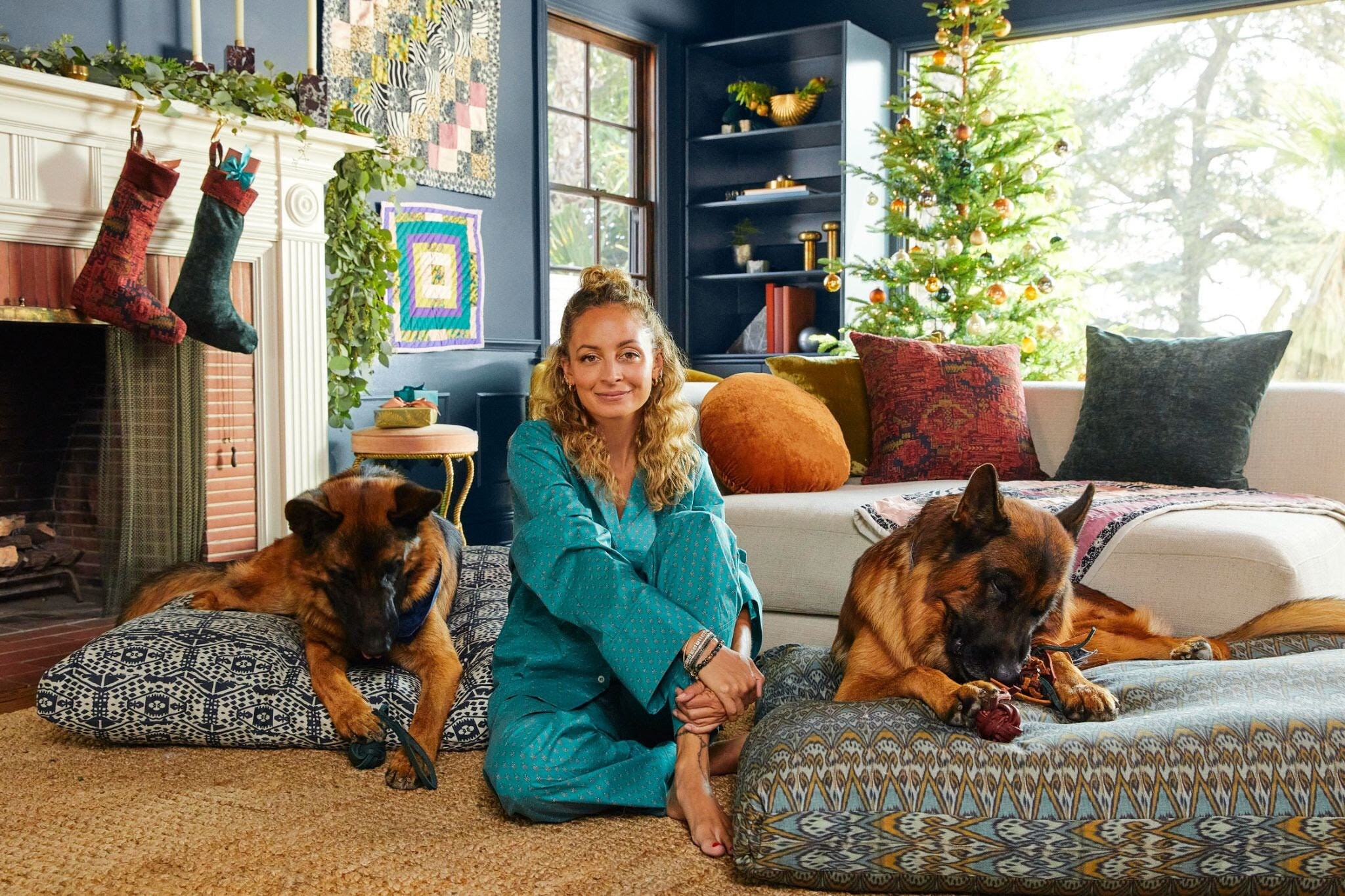 A thrilling addition to this season's collection is the skillful stitching of eight members of the Gee's Bend Quilters–the renowned community of rural, female quilters from Alabama. Using deadstock fabric supplied by House of Harlow 1960, this talented group of artists designed a stunning capsule of elaborate, one-of-a-kind quilted blankets and ornate wall hangings each with their own personal touch, giving shoppers a chance to own a piece of American history.
"Being able to work with the Gee's Bend Quilters was an incredible experience, and each maker brought their own personal touch and skill to bring these quilts to life," shares Nicole. "My parents are from Alabama, which has been a second home to me; it was an honor to get to work with artisans from a place so close to my heart and history."
Shop the collection now at www.etsy.com/houseofharlow1960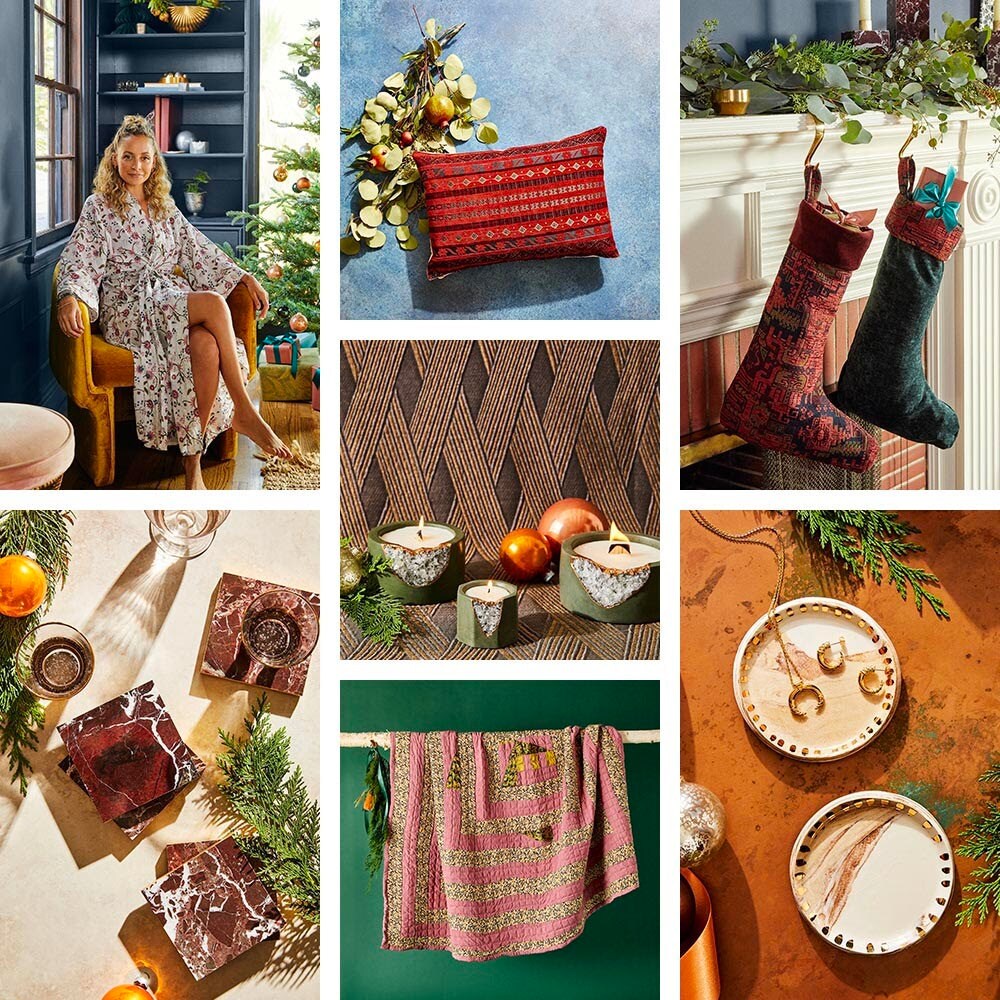 Robe, DandEDiscovered, $160
Pillows with insert, ShopCocody, $90-125
Stocking, ShopCocody, $75
Crystal candles, (2 oz, 6 oz, 9 oz) TalandBert, $48, $95, $140
Coasters (set of four), BluMintStudios, $110 
Gee's Bend quilts and wall hangings, $800-8000
Horn earrings (gold vermeil or silver), OmiWoods, $108-118
Horn necklace (gold vermeil or silver), OmiWoods, $130-140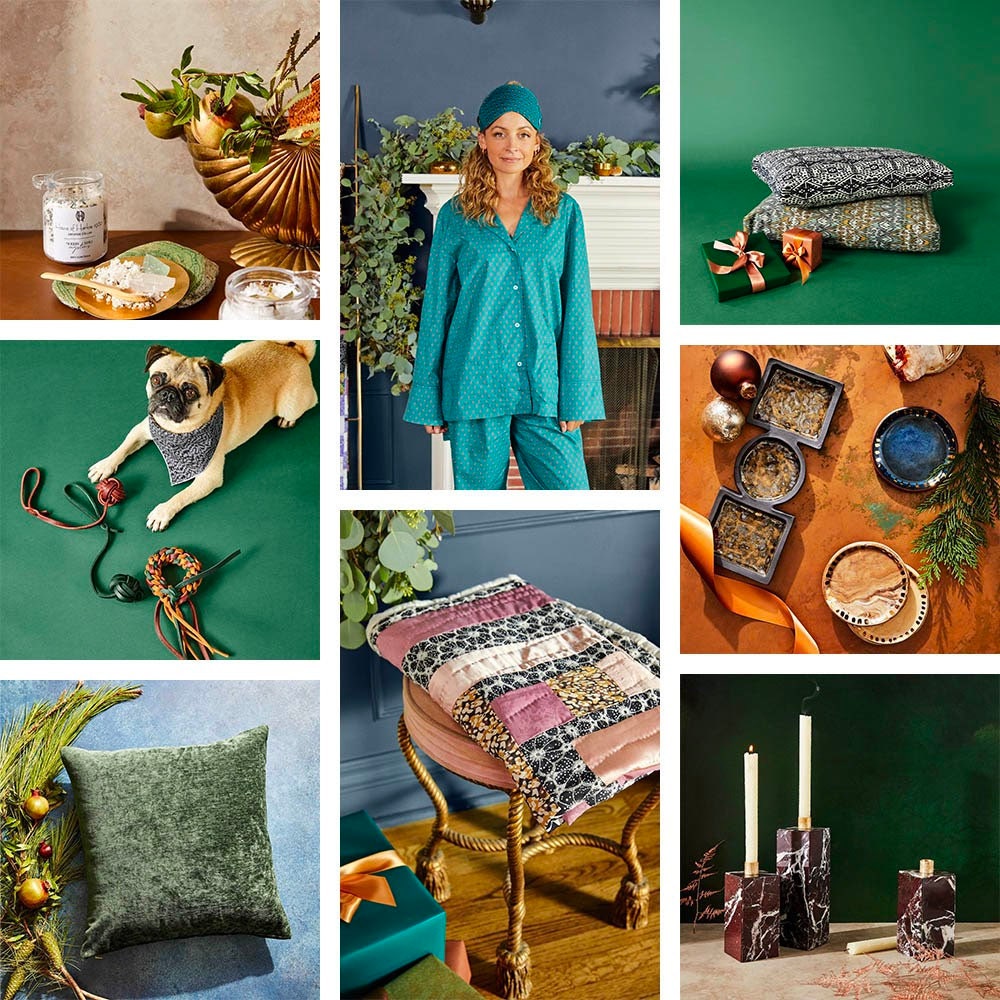 Bath salts (set of two), ModernLittleMystics, $49.99
Pajama set, DandEDiscovered, $110
Pet bed (s-xl), BackupDesign, $190-450
Knot dog toy, Hundsamma, $39
Wreath dog toy, Hundsamma, $48.50
Kurinuki tray, theobjectenthusiast, $150
Jewelry dish (Midnight Blue or Marbled Stoneware), theobjectenthusiast, $28
Pillows with insert, ShopCocody, $90-125
Gee's Bend quilts and wall hangings, $800-8000
Taper candles (set of four), SOOWORKS, $60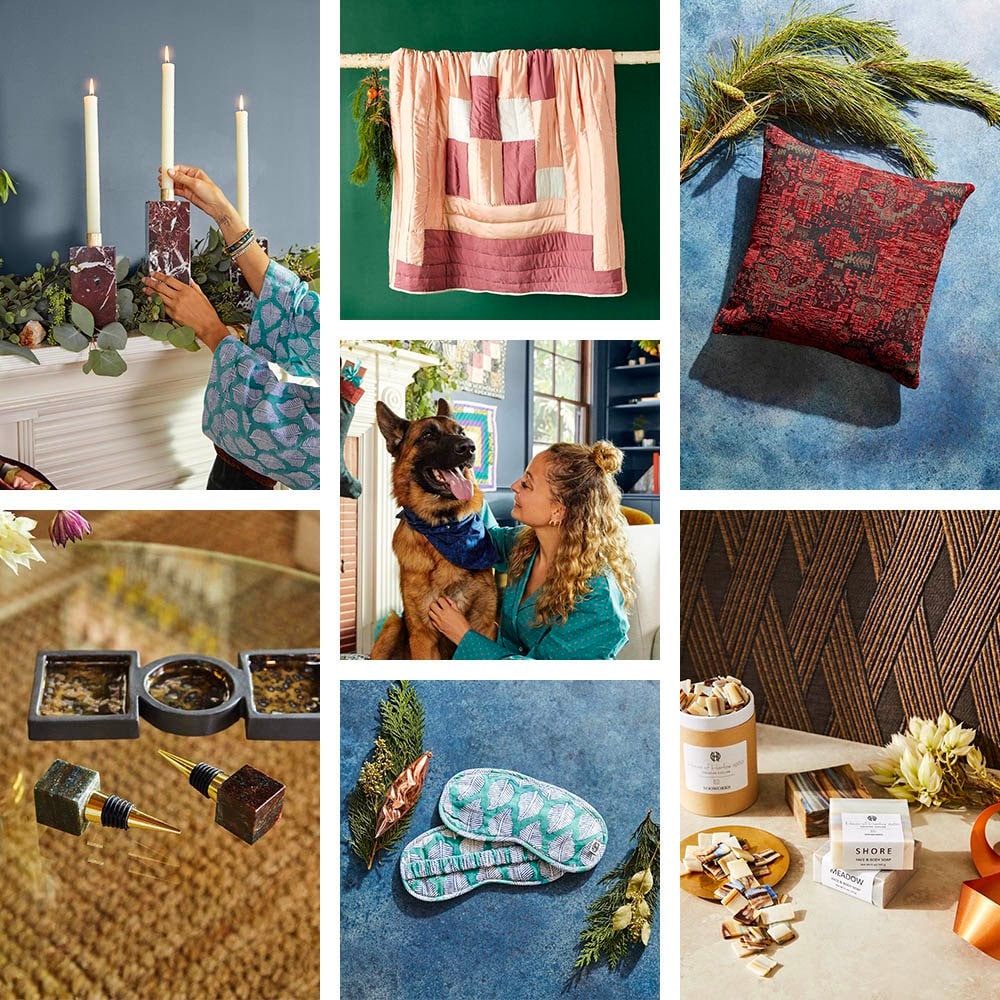 Candlestick holders (set of two), BluMintStudios, $250
Gee's Bend quilts and wall hangings, $800-8000
Pillows with insert, ShopCocody, $90-125
Bandana (S-XL), BackupDesign, $25-34
Wine stoppers, ModernLittleMystics, $23.99
Sleep mask, DandEDiscovered, $42
Soap set (set of two), SOOWORKS, $30.60
Soap chips, SOOWORKS, $20 
*USD prices may vary day by day due to fluctuations in currency exchange from this seller's listing currency to your browsing currency.
More info on Etsy's 2021 Creator Collabs: Etsy's Creator Collabs connect leading brands and celebrity creatives with talented sellers to co-create a collection of one-of-a-kind, must-have items.