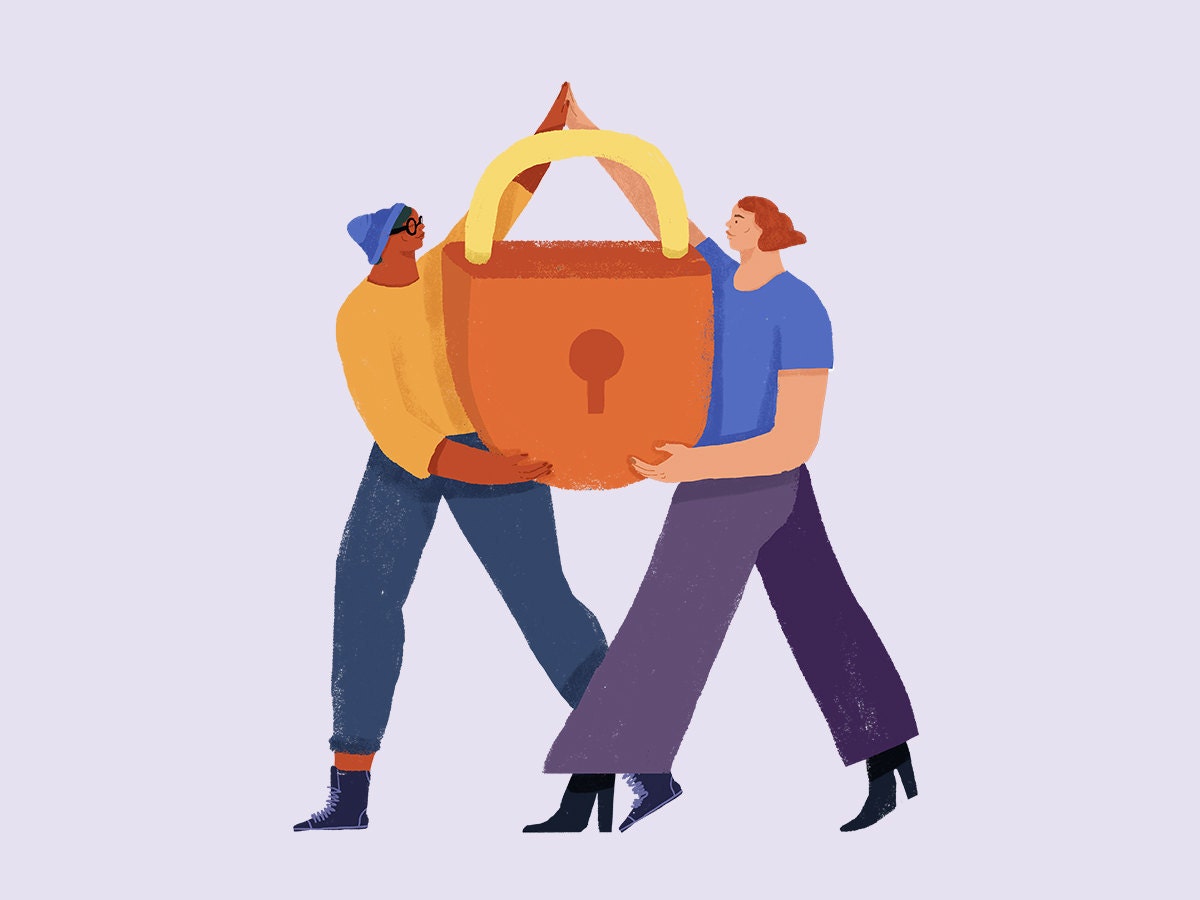 We're investing at least $40 million in policy enforcement this year to ensure we uphold the integrity of our marketplace
At Etsy, we're proud to be home to tens of millions of unique, handcrafted, and customized goods. In the last year, due to the drive and resilience of creative entrepreneurs around the world, the Etsy community nearly doubled in size. Today, there are over 90 million items for sale on our marketplace. With this remarkable growth comes an even greater responsibility to foster a safe and trusted platform. 
To that end, we have been, and are continuing, to increase our investments and resources dedicated to trust and safety. This includes scaling our teams and investing in new tools and advanced technologies to enable these teams to more effectively and efficiently do their jobs. Etsy is an unjuried marketplace, meaning sellers run their own shops, create, sell and ship their own products, and are responsible for complying with our robust Seller Policy. Items on Etsy do not have barcodes or SKUs, and Etsy does not ever touch or possess the items for sale on our marketplace. Additionally, while handmade items are the heart and soul of Etsy, there is no universal definition for "handmade," so our teams must take a thoughtful and nuanced approach to evaluating whether or not items fall on the handmade spectrum. The unique nature of Etsy's product inventory, combined with the constantly evolving nature of policy interpretation, necessitates expert, human involvement in content moderation, which we combine with the power of cutting-edge tools and technology. 
Our Progress in 2020
In a few weeks, we'll be releasing our annual Transparency Report, which details Etsy's evergreen commitment to maintaining a safe and trusted marketplace by providing visibility into our content policy enforcement, intellectual property takedowns, order issues and requests for member information or account action. Here are a few key highlights that will be included in that report:
In 2020, Etsy received close to 4 million flags regarding potentially noncompliant listings, a 400% increase in flags from 2019; breaches of our handmade policy were among the most commonly flagged violations. This increase is in large part due to the exponential growth of the marketplace last year. The vast majority of flags were generated by our internal automated systems and our enforcement scaled with the marketplace. In 2020, 20% of shop and listings flags came from users in comparison to the 80% generated from our tools -- a proportion that remained consistent with 2019.
Overall, we saw a 58% increase in the number of intellectual-property related takedowns compared to 2019, which we largely attribute to the significant growth of the Etsy marketplace last year. 
Etsy is committed to maintaining an environment that promotes trust and safety for our vibrant community of buyers and sellers. When sellers open a shop on Etsy, they agree to our Seller Policy, which outlines their rights as well as our expectations. This includes adhering to our Prohibited Items Policy, which asks users to consider the safety of others when listing goods. Beyond our seller policies, Etsy also seeks to reinforce appropriate product safety practices, which are reflected in our Product Safety Pledge.
In addition to upholding our commitment to transparency, we've worked to scale our policy enforcement resources, allowing us to better-detect and remove prohibited items. For instance:
Trust & Safety Team Expansion:  In the last two years we've nearly doubled the size of our Trust & Safety team, adding more monitoring capabilities. This includes growing our Content Moderation team by five times (5x) and adding a new Handmade & Counterfeit team dedicated to fighting counterfeits and handmade violations.
Trust & Safety Tools Expansion:  Since the beginning of last year, we've significantly increased our investments in Trust & Safety technology, including building a dedicated trust and safety machine learning engineering team and exploring computer vision technology, with the goal of using powerful algorithms to drive improvements in the precision of automated risk detection. 
Trust & Safety Process Improvements:  We've also spent the last two years investing in our Trust & Safety operations, with a deep dive into our operations to improve training, processes, workflows, and tooling to allow us to execute day to day work as well as large scale takedowns faster than ever before.
Building Trust with Buyers:  Beyond prohibited content detection and removal, we've grounded our content moderation program and product roadmap in ensuring that buyers can trust their experience and have the information they need to make informed purchasing decisions and sellers understand what is required of them, including whether their listing is permitted under our policies. We remain committed to ensuring that any member can easily alert Etsy about potential violations of our policies.
Seller Education:  We've taken steps to ensure that Etsy sellers are positioned for success by making our policies easy to understand, refining our violation notification process, and providing resources so that sellers can get help when they have questions about their compliance.
Importantly, we accomplished all of this against the backdrop of an extremely atypical year. While the Etsy marketplace doubled in size last year, the macro-events of 2020, including the global pandemic, the U.S. elections, political unrest, and a racial reckoning meant that our trust and safety work increased at an ever faster pace. Our teams constantly adapted and responded to the emergence of new merchandise and categories on our site, and we continue to scale our teams and processes. 
Looking Ahead
Our goal is to remain a trusted brand and a platform where our sellers' creativity and the special items they make continue to shine and are easily discoverable to buyers. That's why our need for sophisticated tools and resources to better protect the integrity of our marketplace only grows as Etsy gets bigger. In 2021, we are investing at least $40 million to further expand our Trust & Safety Program in order to:
Expand the coverage of our content review teams tenfold (10x) by the end of 2021.
Evolve our policies and continue to target key categories like weapons, hate or violent speech, mature content and luxury counterfeit items.
Introduce product enhancements, including expanded auto-suppression, image recognition, and the ability to suppress listings geographically based on local requirements. 
Etsy's mission is to keep commerce human, and this mission extends to the work of our diligent Trust & Safety team. So while we intend to leverage technology to assist in our enforcement efforts, we believe content moderation at Etsy will never be fully automated - that is not our goal. Rather, we will continue to leverage a combination of automated monitoring systems and human review to detect potential policy violations. 
Through these investments in human capital and proprietary technology, we are scaling our enforcement measures to prepare Etsy for its next chapter of growth, ensuring that sellers of unique and handcrafted items continue to find a welcoming home and buyers continue to have a delightful experience shopping from makers and curators.