Etsy CEO Josh Silverman joined Vice President Kamala Harris to open a national dialogue on caregiving and family leave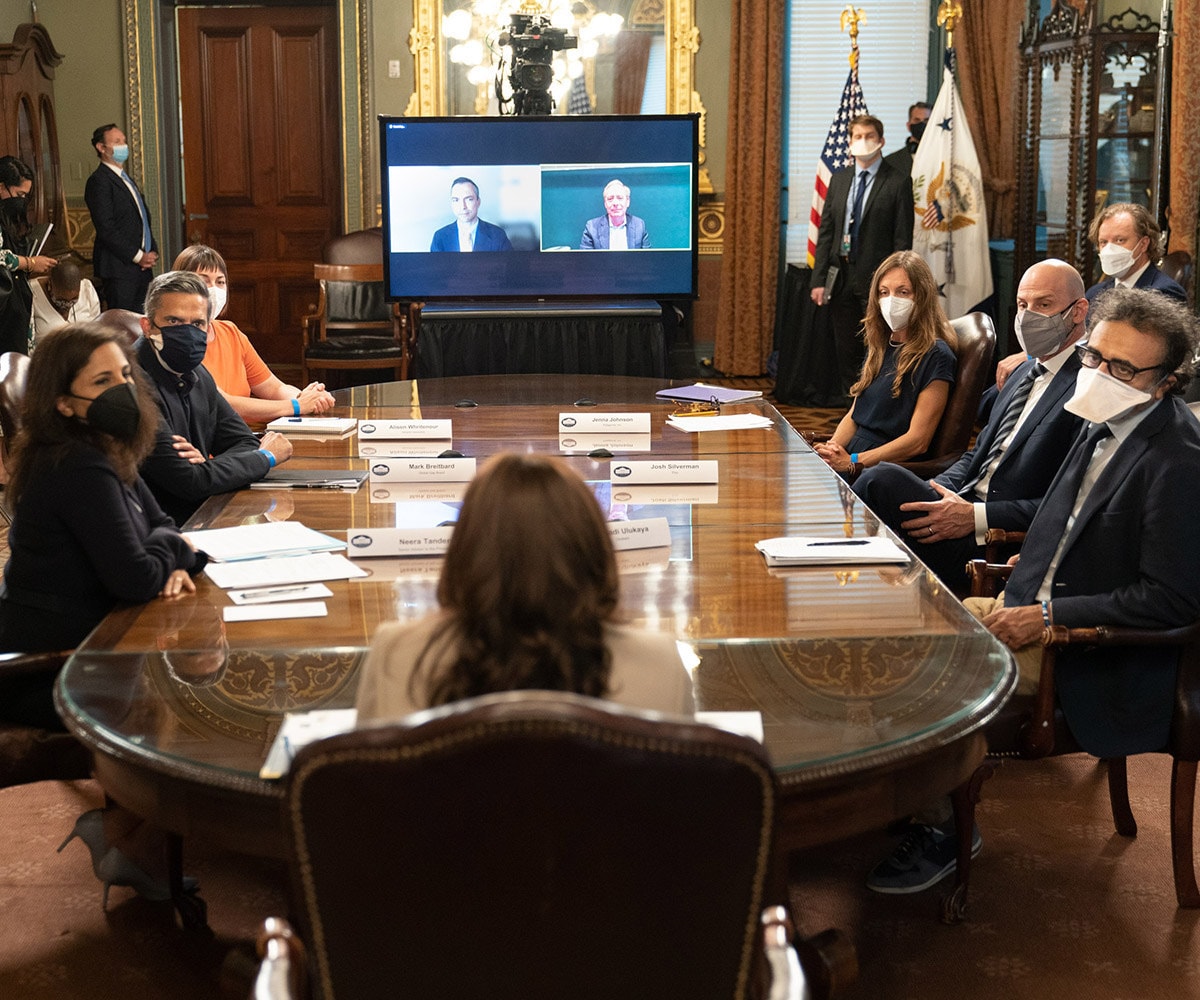 Etsy is centered around our mission to Keep Commerce Human, and a big part of that is fostering connections. We connect our millions of sellers with buyers from around the world. We connect shoppers with that perfect item they can't find anywhere else. And, importantly, we help our employees foster their family connections when it matters most.
We believe in supporting our employees through all life stages. We're long-time leaders when it comes to paid family and medical leave and, for years, we've offered some of the most generous, flexible, and inclusive policies in the country, providing industry-leading gender-neutral, fully paid parental leave for birth or adoption, 12 weeks of paid family and medical leave, and a suite of other caregiver support resources. 
We built this progressive plan to provide our employees the comfort of knowing that they don't have to choose between their families and their jobs. Alongside leaders from like minded organizations, today I met with Vice President Kamala Harris at the White House to share insights into Etsy's policies and generous approach to leave. 
A main theme of the conversation -- and one that I believe in unequivocally -- was that strong caregiver offerings are not only good for families, they are good for business. Five years into Etsy's program, we find that:
Our overall employee retention is significantly higher than the industry average, and is higher among parents than non-parents. 
Women get promoted at the same rate (or slightly higher) than men. Half of our executive team are women, along with 43.7% of senior leaders and nearly a third of our engineers (about double industry benchmarks).
Parents and non-parents receive comparable performance ratings.
Women and men take parental leave at the same rate.
On Etsy's annual Engagement Survey, which helps us to understand the current employee experience, caregivers reported higher levels of engagement than non-caregivers.
As we prepare to shift to our new way of working, we believe our flexible policies and support systems will be particularly important for creating an equitable experience, retaining our existing employees, and continuing to attract world-class talent. 
We are immensely proud of the generous leave policies we have in place for our employee base and, for our 5.2 million sellers and everyone else in our ecosystem, including our contractors and vendor partners, we also care deeply about this topic. Etsy strongly advocates for portable health benefits for the independent workforce, and fair employment practices among our vendor partners, including paid leave for their employees.
Ultimately, we want to enable parents and caregivers to play equal roles in building successful businesses and nurturing their families. We are excited to work together with the Biden-Harris  Administration to help America make this needed investment in our children, for our families and for our economy.