Let Etsy be your passport to the world.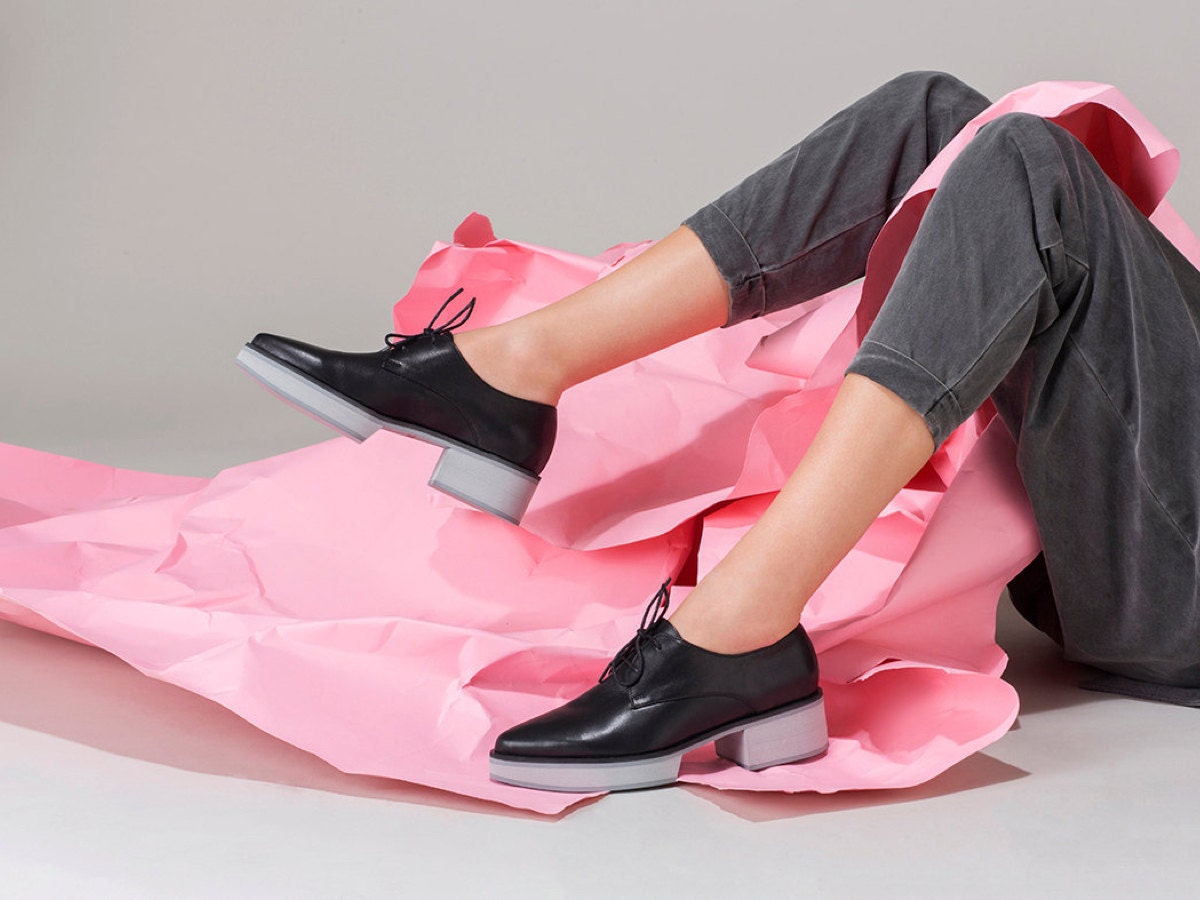 I'll let you in on one of my favorite travel secrets: I always pack a spare duffel in my luggage when I'm vacation-bound because I know I'll come back with great finds. I love shopping locally when I travel globally. No matter where I'm headed—from the boutiques of Paris to the street stalls of Southeast Asia—shopping from local artists and makers is how I get to know the unique culture of a new destination and uncover unexpected trends and soon-to-be in-demand items to update my look and my living room. But who has the budget (or the vacation days), to tick off all the destinations on their travel bucket list? That's where Etsy comes in. With 2 million active sellers in almost every corner of the world, Etsy makes it easy to satisfy your global shopping wanderlust from the comfort of home (and the convenience of your phone). You won't be alone in your exploration: Etsy searches for "international" are on the rise, with searches for "international jewelry" up almost 100% in the last 12 months, relative to the year before. Etsy items already traverse the world every day—like the handmade bronze ring that covered 12,000 miles from Wellington, New Zealand, to Salamanca, Spain (our current distance record). To help inspire your world wanderings, we're showcasing trends and reimagined traditions emerging around the world. From architectural lighting (handmade in the Netherlands) to bold red Lithuanian linen jumpsuits, you'll find modern spins on centuries-old heritage that bring your (global) style to life.   Let the globetrotting (and shopping) begin!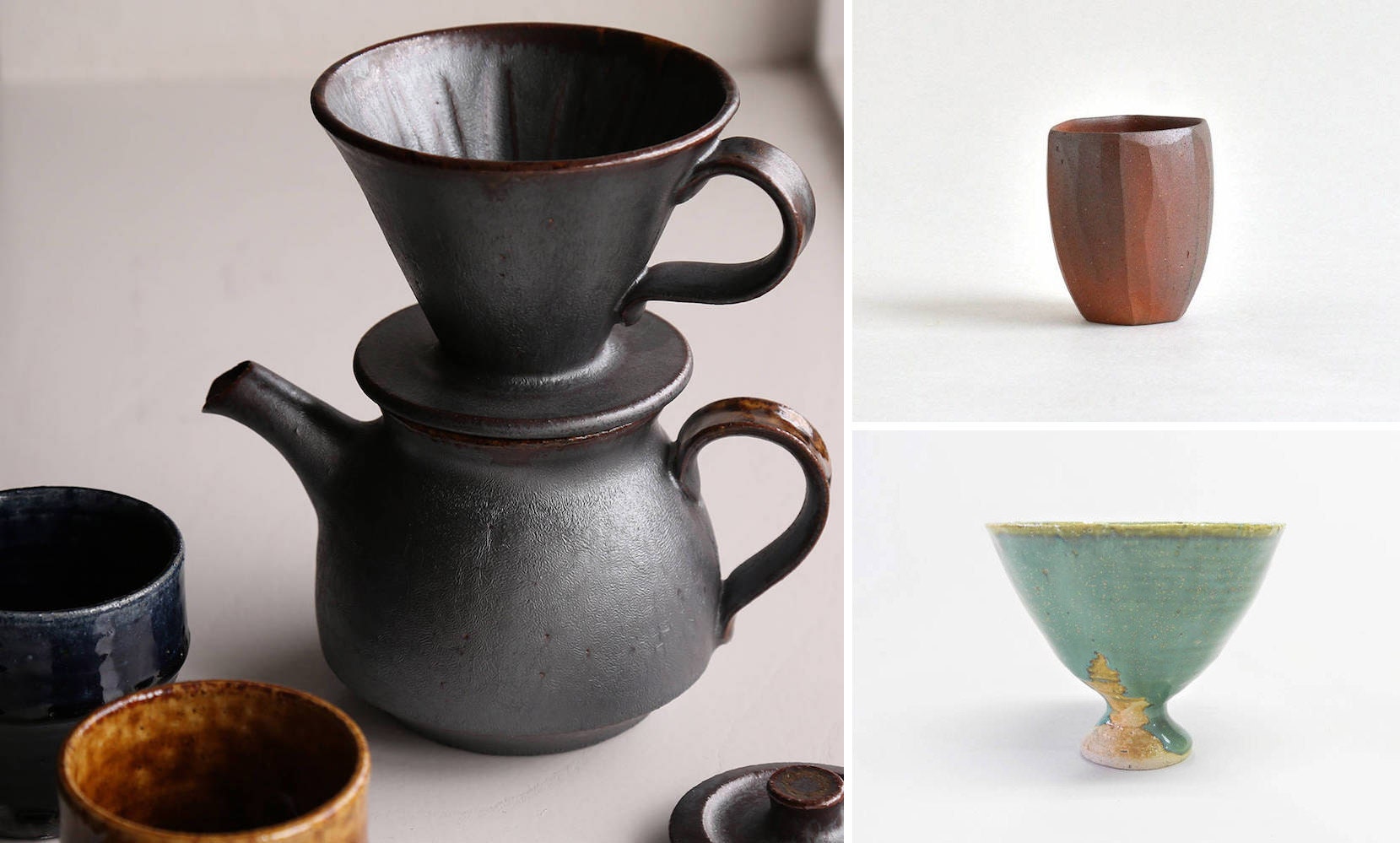 Japan: Understated ceramics Last year, I predicted
wabi sabi
, an imperfection-embracing decor trend inspired by Japanese philosophy, would become one of the biggest trends for 2018. We're seeing that organic, approachable aesthetic continue to pull through and evolve, with searches on Etsy for minimalist and Japanese ceramics up 15%*. Local sellers in Japan are delivering in the category they pioneered, creating quietly beautiful pieces for
coffee-lovers, plant enthusiasts, and foodies
alike.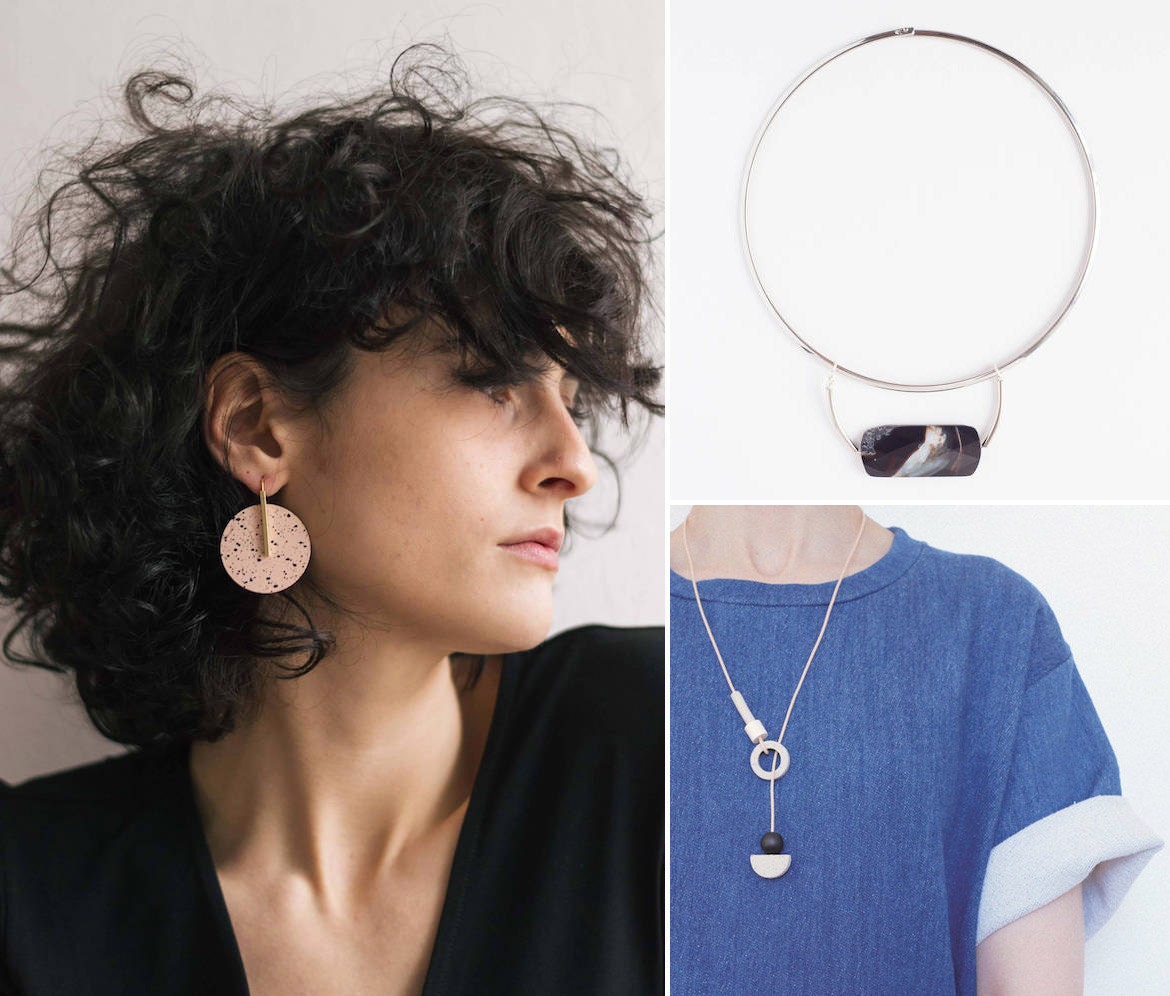 Spain: Sculptural jewelry Throughout history, Spain has produced some of the biggest names in modernist art and architecture: Think Gaudi, Picasso, and Miró, to name a few. And today, their stylistic influence endures in many of the
sculptural accessories
currently emerging from jewelers in the country. Unexpected shapes, clean lines, and restrained color palettes come together in avant-garde chokers and mixed-media earrings that are themselves works of art. A quick look, and it's easy to see why searches for "Spanish jewelry" are up almost 30%*.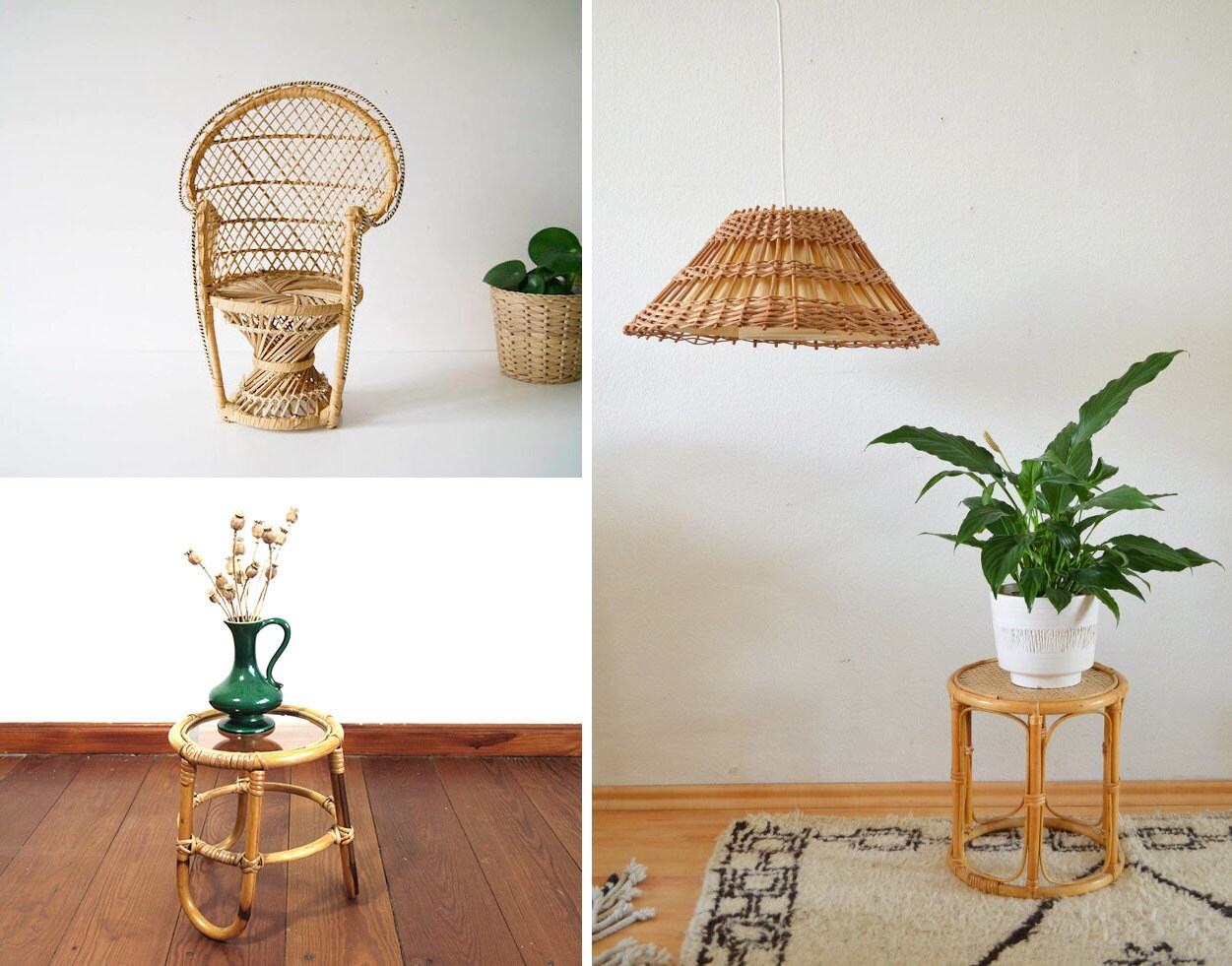 Germany: Vintage rattan Thanks to their vibrant local vintage scene, Etsy sellers in Germany can always be counted on to be ahead of the decor curve. The current reboot of all things '70s-inspired—from
terrazzo
to rattan—is no exception. Whether you're looking to incorporate just a hint of the woven stuff in the form of
mirrors and planters
or want to go all-out with larger furniture pieces, there's no need to scour flea markets to find the perfect item—German vintage sellers have done the hard work for you. And their efforts are paying off with a spike in demand: We've recently seen a 90%* increase in searches for "rattan" globally and 30%* specific to Germany. It doesn't hurt that rattan is lightweight and durable, making it easily transportable as well as stylish.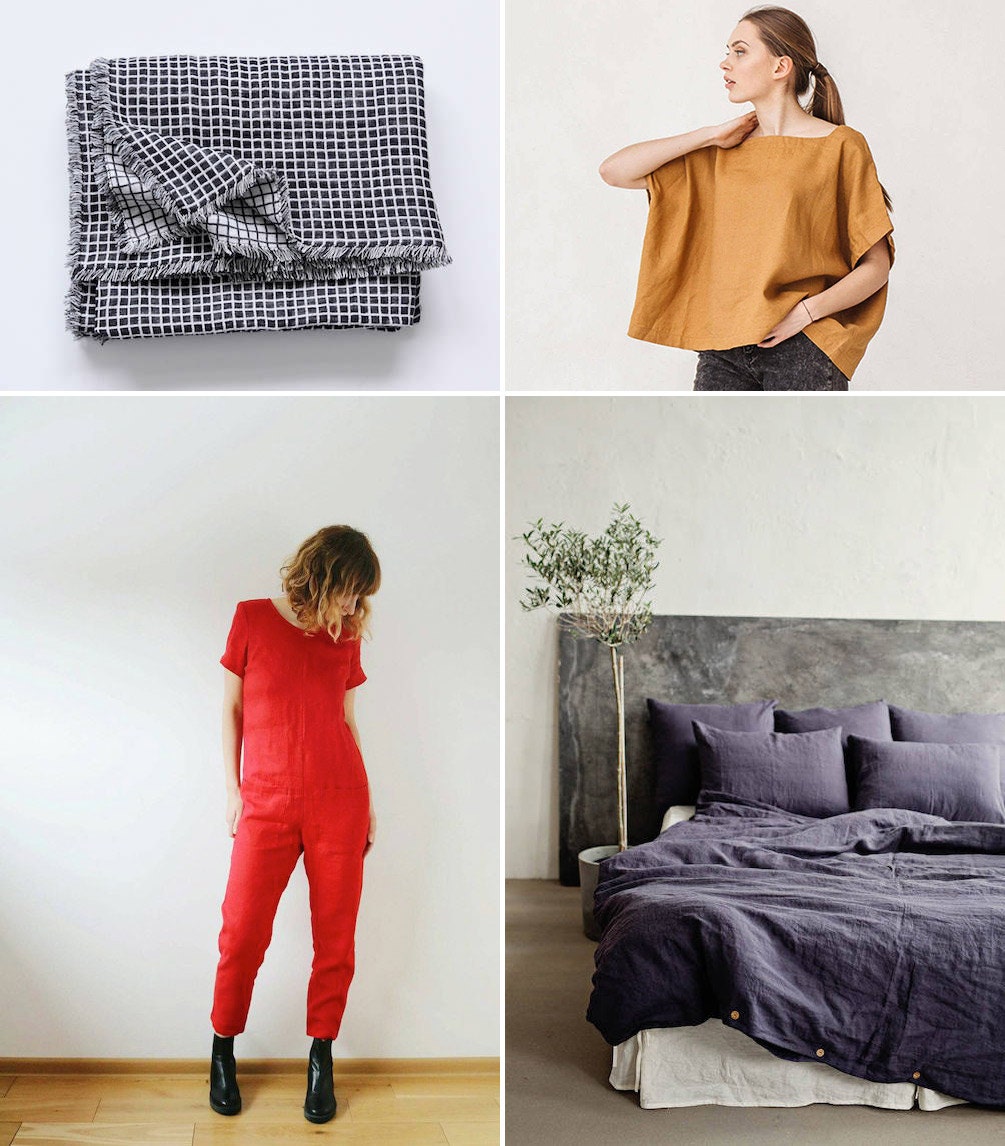 Lithuania: Modern linen It's official: Linen is 2018's must-have fabric for home decor and apparel, and searches for items made from the material are up almost 20%*. But not just any old linen will do—we're talking about a fully 21st-century spin on the timeless summer staple. It starts with new palettes and patterns and modern silhouettes—think
boxy, unisex separates, saturated colorways, and windowpane-check prints
. One of the best places to source this breathable, natural fabric? Lithuania, where regional traditions for cultivating, spinning, and weaving flax into linen date back thousands of years. This rich history—coupled with easy access to some of the world's best raw materials—has clearly inspired local Lithuanian creatives, who've listed more than 18,000 linen items on Etsy already.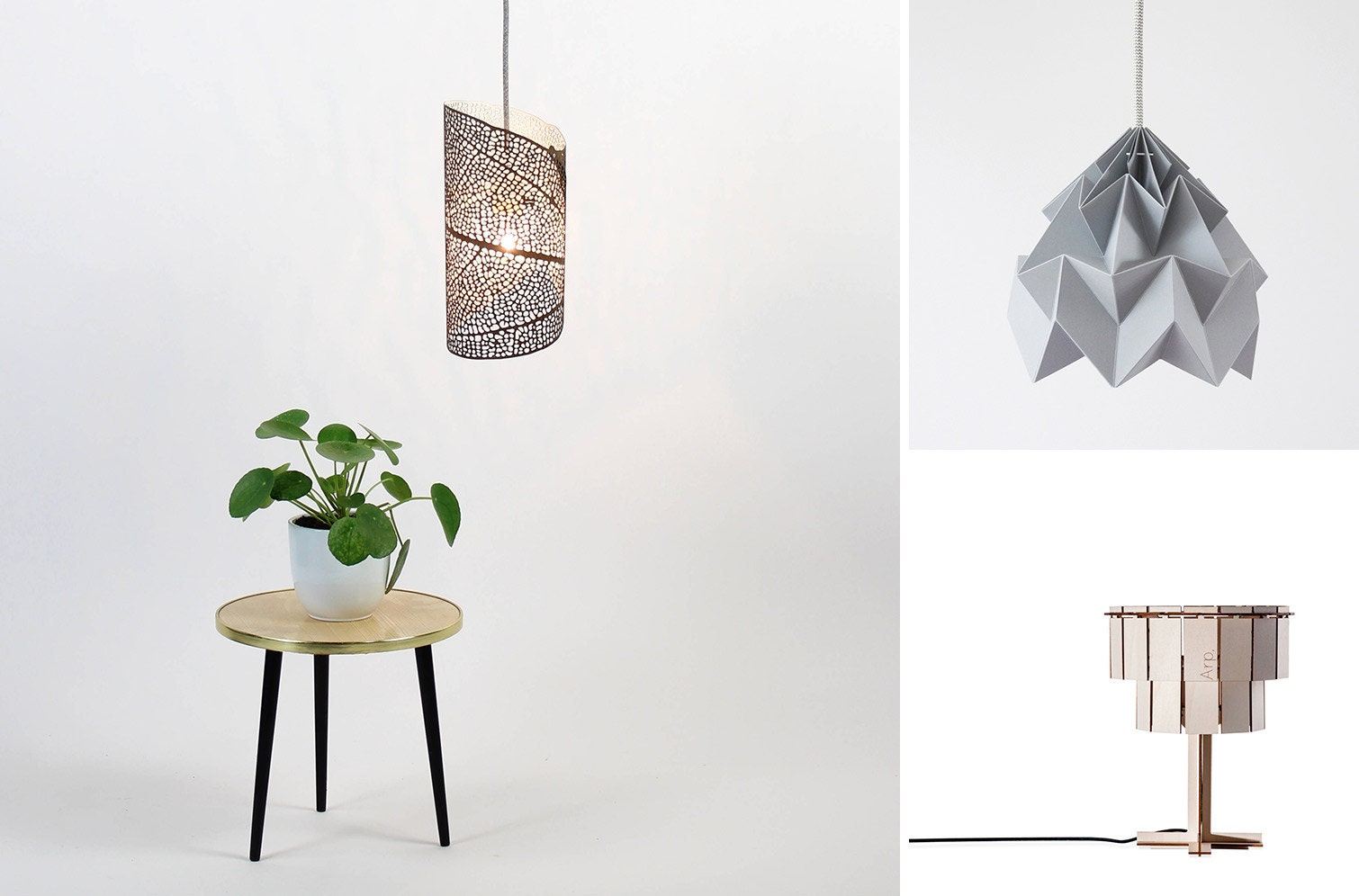 Netherlands: High-concept lighting Playful, smart, and always functional: Dutch design has long played by its own set of rules, focusing on practical objects that can pass as art, and favoring airy interiors that let those items truly shine. Innovative lighting designs that celebrate and showcase the materials from which they are made—from
origami-esque paper fixtures to a laser-cut pendant lamp inspired by a leaf
—are a particular specialty. Etsy shoppers are already picking up on that fact, with on-site searches for "statement lighting" up 38%*, and "minimalist lighting" searches seeing a 42%* boost.  If you want to look like you spent your summer browsing the galleries, ateliers, and showrooms of Amsterdam, a Dutch-made statement lamp is just the (brilliant) ticket.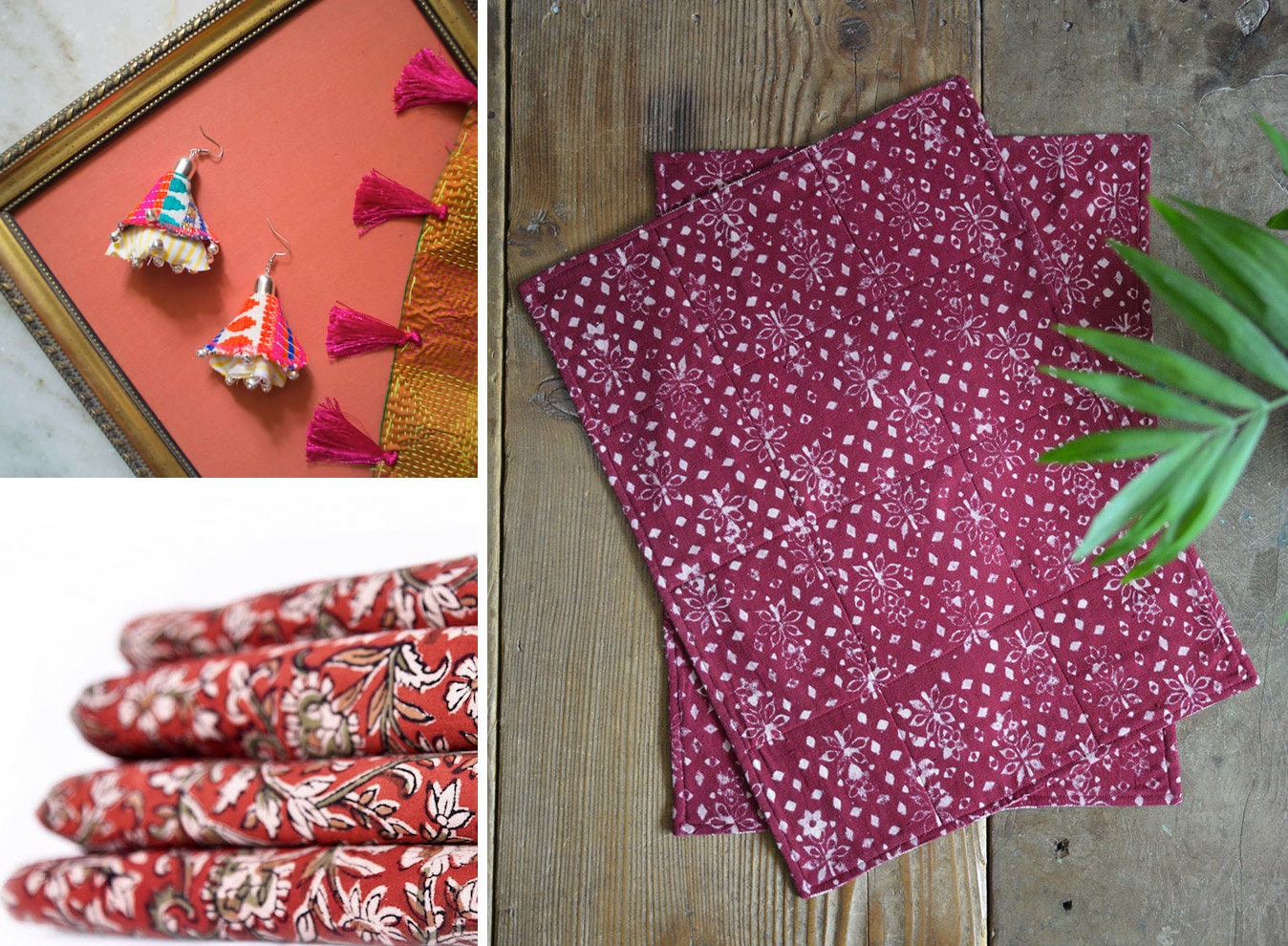 India: Block print textiles India's artistic heritage is as rich and varied as it is technically impressive—the block print textiles alone are riots of color and intricate, many-layered prints, which are often applied individually and painstakingly by hand. If you're a pattern-lover like me, Indian block prints—adorning home decor, jewelry, and more—are at the top of your summer must-buy list. I'm definitely not alone in my obsession: On Etsy, we've seen searches for  "Indian fabric" and "block print" go up 16% and 11%*, respectively, and searches for Indian jewelry increase 34%*.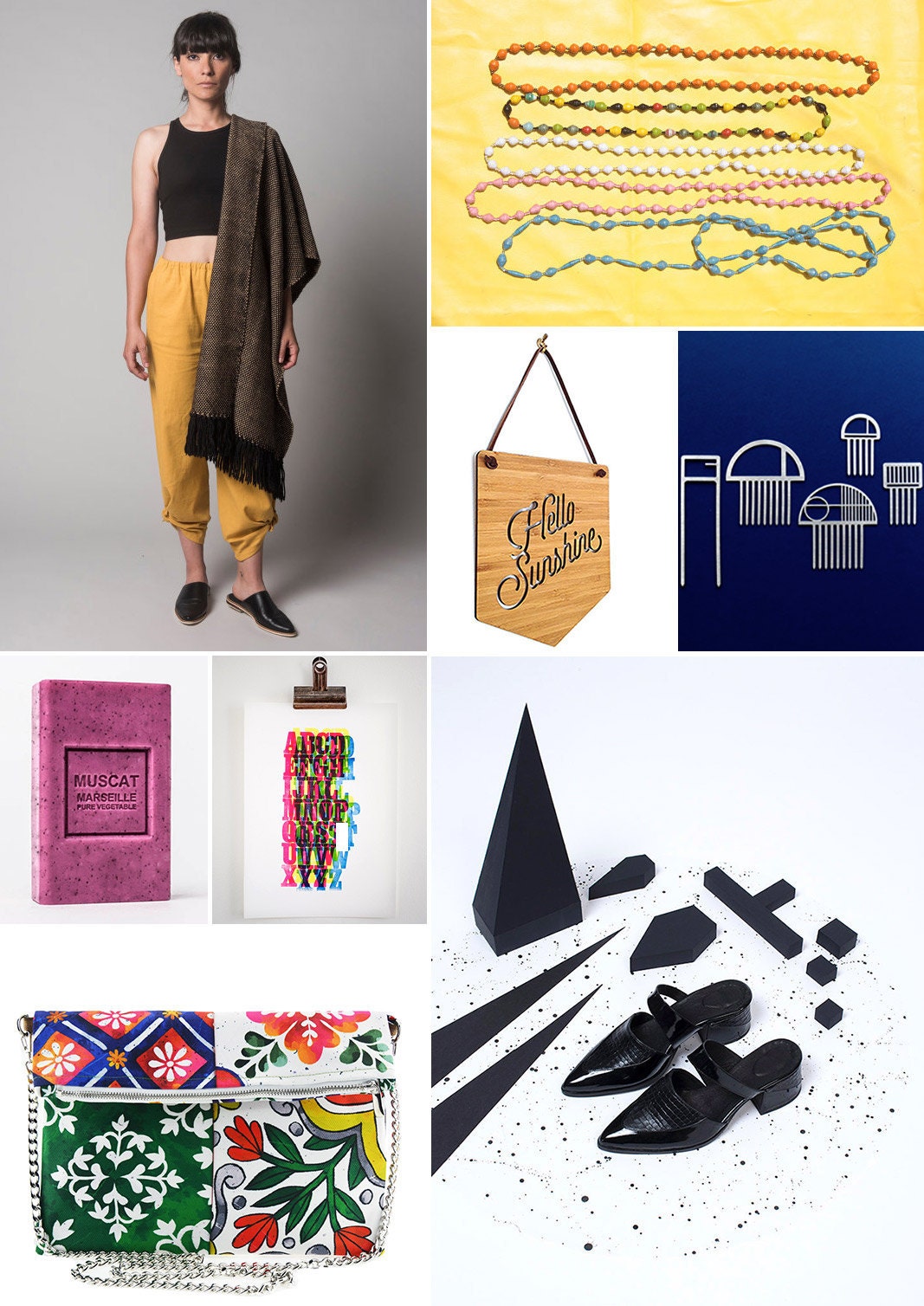 More to explore Ready to
see more of the world on Etsy
? Here are eight other noteworthy local specialties to explore: Israeli Etsy sellers are redefining how buyers wear, style, and incorporate leather into their wardrobes (hint: it's all about label-free statement pieces), while a legacy of soap-making traditions has created a modern-day natural-beauty bonanza in France. Sellers in Italy are indulging an appetite for opulent, over-the-top accessories that evoke an old-school brand of luxury, and UK sellers are championing a bona fide letterpress revival with their bold, typographic artwork. If you want your accessories to do good as well as look good, Australia is leading the sustainable fashion charge with sellers taking an innovative eco-approach to jewelry and accessory design, while Kenyan Etsy jewelers are bringing traditional beading techniques into new contexts. And in Canada and Uruguay, Etsy sellers are making the most of their countries' particular natural resources—a
wealth of tree-covered terrain
for the former and a bounty of sheep for the latter—to carve out their own creative niches in modern woodworking and woven merino wool designs.   [embed]https://www.youtube.com/watch?v=3O9LuqUMBBU[/embed]