With over 35 thousand 90s-inspired fashion finds, Etsy is the go-to spot for this popular throwback trend.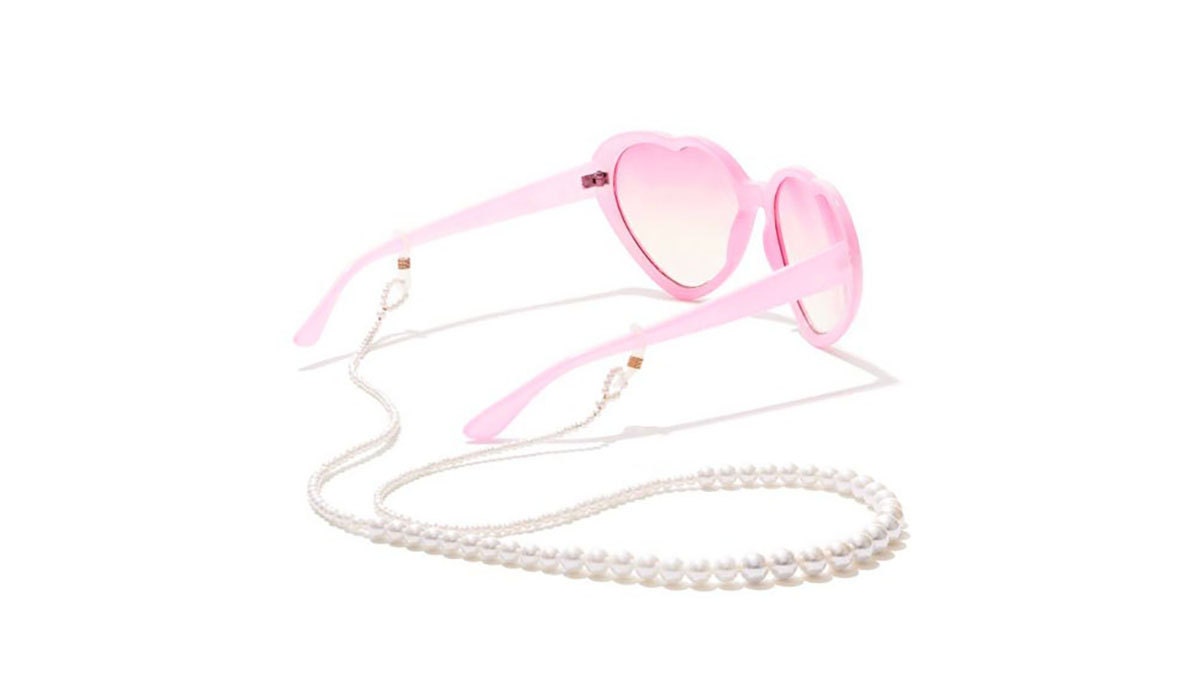 The 90s are back, in a BIG way. Searches on Etsy have been spiking – as much as 5,000 percent!!! – as scrunchies, chokers, and pops of plaid make their way back into modern wardrobes. Even our favorite celebs are catching on, fast! So, if you're wondering what's next, you've come to the right place. Don't kick yourself for tossing those square-toed sandals and overalls: Etsy has over 35,000 90s-inspired fashion finds to help refresh this must-have look for fall. Keep reading to discover some of our favorites 90s trends coming back this season.  ### Dude, shells are back ###
Yup, you read that right. Bust out your puka shell chokers because shell jewelry is making a serious comeback! Over the past year, we've seen a 69% surge in searches for "cowry jewelry" and a 4,875% increase in queries for "handmade shell necklaces"** on Etsy**. So whether you want to go full-on retro, or you're looking for a more elevated version of this 90s staple, Etsy's got you covered with over 231,000 slammin' shell jewelry picks.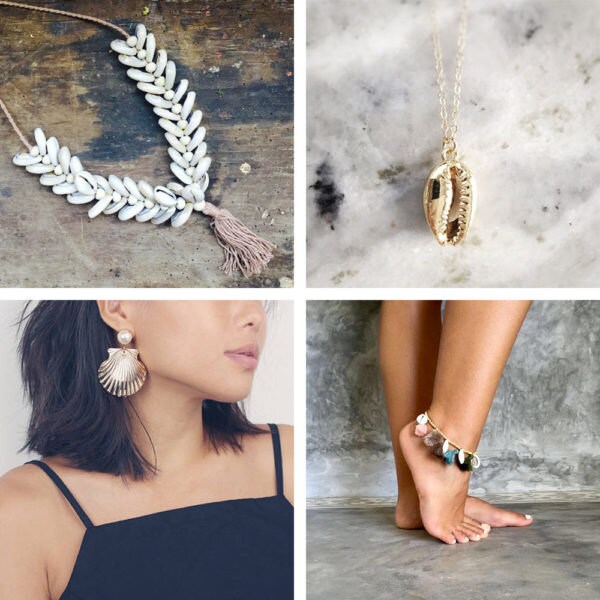 Reef Shell Necklace with Cowrie Shells, Kaleho necklace, Pearl Dangle Sea Shell Earrings, Five Tassel Shell Anklet
Butterfly clips, reinvented
Thought you'd never see these again? As if! Butterfly clips are getting a reboot: Etsy sellers have taken this 90s classic hair piece, and reimagined it in more realistic and ethereal versions. And Etsy shoppers are loving this new take – over the past year, we've seen a 384% increase in searches related to "butterfly clips" on the marketplace. With over 7,000 butterfly hair clip items on Etsy (and counting!), you can now relive your most nostalgic childhood look without feeling outdated.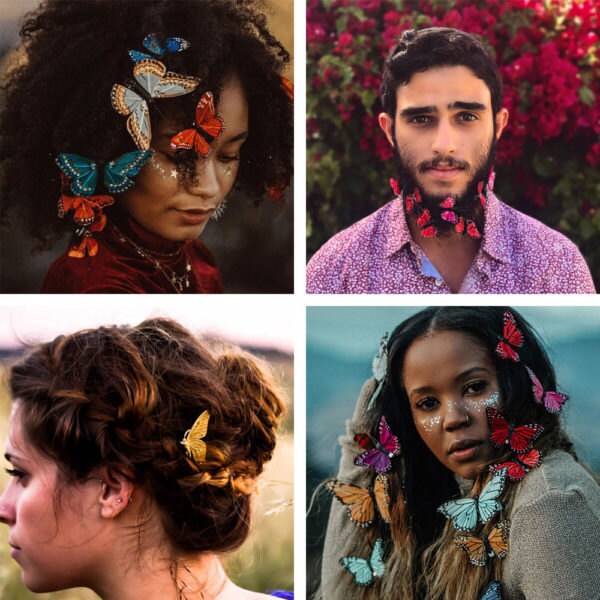 Desert Eclipse Butterfly Hair Clip Set, Butterfly pins, Gold Butterfly Hair Pin, Child of the Rainbow Fairy Hair Clips
Granny glasses
Remember those not-so-cute glasses chains you swore you'd never be caught dead in? Well, we've got news for you: maybe it's to hold up those tiny sunglasses you love to hate, but glasses chains are about to be everywhere. Searches related to "women's glasses chains" on Etsy has increased 5,566% in the past year – woah! With over 10,000 plus glasses chain options on Etsy – ranging from modern and minimalist to colorful and fun – trendsetters and fashionistas alike are sure to find the perfect add-on for their sunnies (or readers).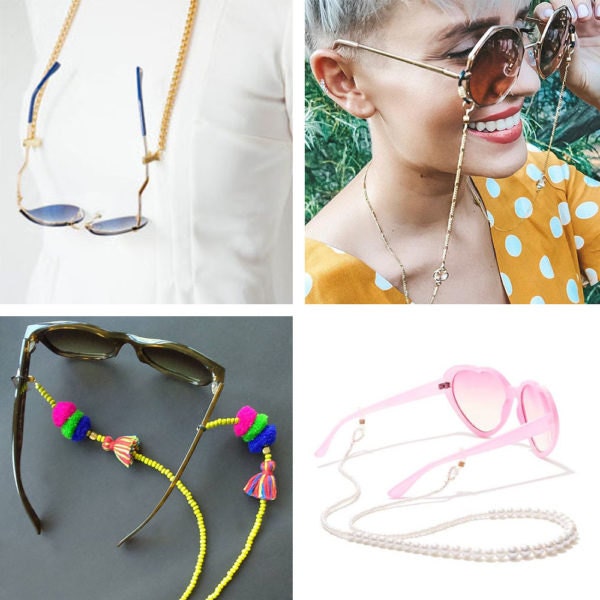 Gold Rope Sunglasses & Eyeglasses Chain, Eyeglass Chain, Pom pom lanyard, Pearl Eyeglass Sunglasses Chain
Retro skiwear (for all seasons)
Bright and bold vintage windbreakers are the blast from the past your closet has been missing. I've already spotted a few celebs rocking this old-school getup and Etsy shoppers are catching on to this trend, too – over the past year we've seen a 27% boost in queries for "90s style jackets". With over 33,000 vintage windbreaker selections on Etsy, you can easily snag an authentic piece of 90s history.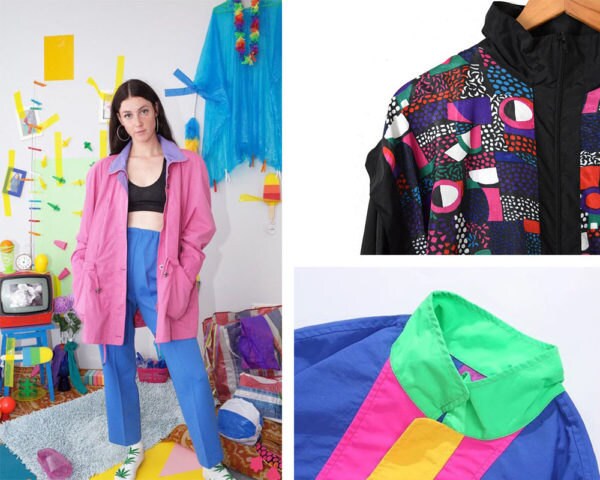 90s Vintage Jacket, Patterned Windbreaker Track Jacket, Vintage Windbreaker Jacket
Amy Poehler wants fanny packs back – and we agree!
We recently asked my fellow Making It cast member, Amy Poehler, what trend she'd like to make a comeback and her response: fanny packs! Lucky for her, Etsy sellers agree.
We first saw fanny packs reintroduced as a quirky catch-me-all purse during the rise of modern music festivals. It has since evolved into a must-have 'It Girl' accessory, and Etsy shoppers are totally here for it – the marketplace has seen a 49% surge in searches related to "fanny packs" in the past year. With 18,000-plus fanny pack listings on Etsy, every "90s-kid-at-heart" or Amy Poehler is sure to find their perfect pouch. Pro tip: Switch up your fanny pack game by wearing it cross-body-style for a different vibe that's still hands-free.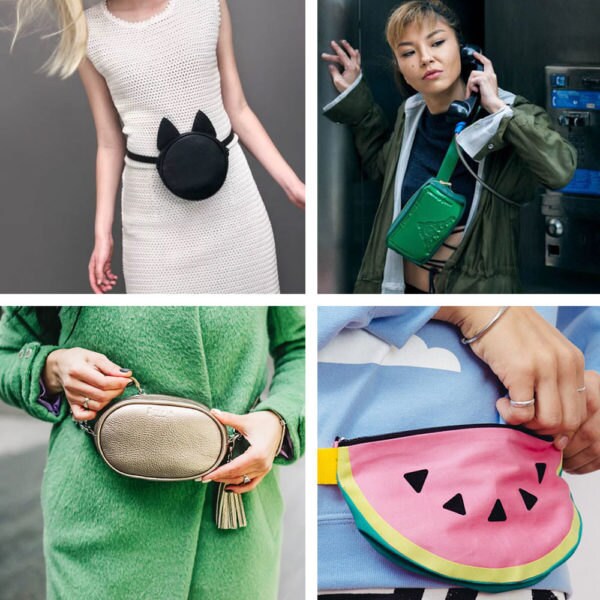 Black Leather Cat Fanny Pack, Vegan Pouch Bag, Leather Fanny Pack, Watermelon Fanny Pack
Also, here's a #TBT of me rocking my 90s windbreaker before it was vintage.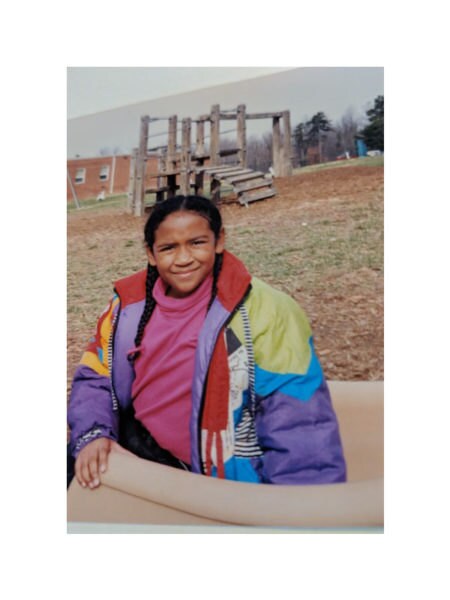 To shop more 90s-inspired looks and vintage finds, visit our Editors' Picks page for some seriously bangin' inspo.