Macy's partners with Etsy Wholesale to discover and source local designers for their Herald Square Flagship Store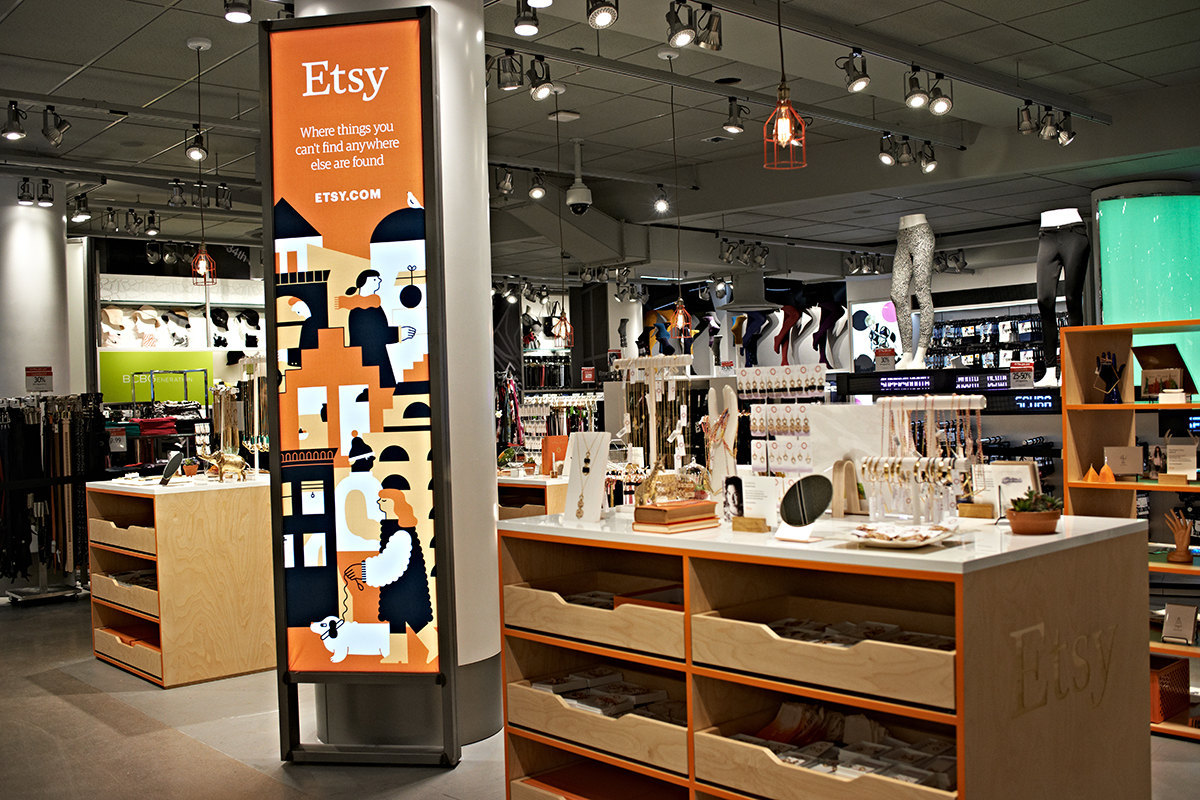 Today, Etsy is launching the first ever Etsy Shop at Macy's, our newest
Retail Partner
. The Etsy Shop, located on one below, the newly renovated lower level of Macy's iconic Herald Square location, features a curated selection of items from eight Etsy sellers in a dedicated retail space. We applaud Macy's for their support of independent designers on
Etsy Wholesale
by showcasing their unique creations to Macy's customers. Macy's team of buyers hand-selected more than 50 products for the launch of the new Etsy Shop. The assortment, which features stationery, jewelry and homewares, also includes five unique items designed exclusively for Macy's from Etsy shops
Sol del Sur
,
Meera Lee Patel
, and
Modern Mud
. The Etsy Shop will be refreshed with new products every six to eight weeks, focusing on a different theme during each selling cycle. [caption id="attachment_8817336" align="alignnone" width="600"]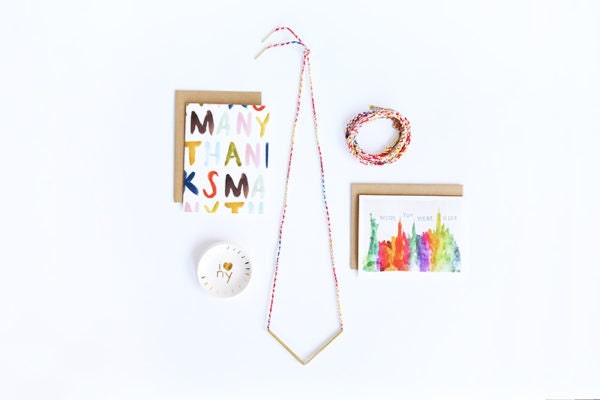 Exclusive products for Macy's from Meera Lee Patel, Modern Mud and Sol del Sur[/caption] "Macy's Herald Square is one of the most dynamic shopping destinations and retail experiences in New York City," said Marc Mastronardi, executive vice president/general merchandise manager of Accessories/Center Core for Macy's. "For designers to showcase their products to a locally and globally diverse customer base in the exciting, selling environment of Herald Square, is an incredible opportunity for both wholesalers and customers. The new Etsy Shop at Macy's Herald Square is a unique collaboration that enhances the in-store shopping experience for our customers." Macy's Herald Square is one of the most visited tourist destinations in New York City with 20 million visitors annually. This partnership offers the opportunity for these Etsy sellers to share their designs with the tens of thousands of customers from around the world that visit Macy's Herald Square each day. The Etsy Shop at Macy's will bring to life the connections made between designers and buyers in search of unique goods. Shoppers will be able to learn more about the person behind the products through displays that tell the story of the designer and offer a sneak peak into their making process.
Meet a Featured Designer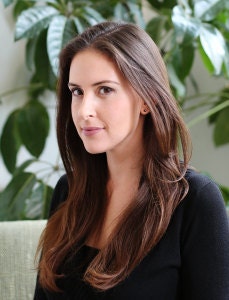 Ceramicist, Naomi Singer of Modern Mud:
"As a Brooklyn native, coming up with a piece to make specially for Macy's Herald Square was a dream come true. As a teenager visiting Macy's Herald Square was the first trip that my mother allowed me to take into Manhattan. As Etsy and Macy's celebrate local New York designers for this project, I decided to hand paint the iconic 'I heart NY' logo, originally designed by Milton Glaser on one of my ring dishes with 22k gold accents bordering the dish."
Etsy Wholesale is committed to helping independent designers by providing a platform where they can grow their businesses and have opportunities to connect directly with retailers. While the majority of the retailers on Etsy Wholesale are made up of small, independent boutiques, many Etsy sellers also dream of having their products stocked on the shelves of large retailers. Working with large retailers is often unfamiliar territory, and traditional wholesale practices can present operational and financial challenges to small independent designers. We listened to feedback from our community and last fall, launched the
Etsy Wholesale Retailer Commitments
, a set of guidelines around how our Retail Partners will work with independent designers on Etsy Wholesale. These commitments require our Retail Partners to rethink business as usual and create a whole new kind of relationship with the independent designers on Etsy Wholesale that leads to mutual success; a bold step toward reimagining commerce and reimagining wholesale. Through the Retailer Commitments, we look forward to continuing to build meaningful partnerships with retailers such as Macy's, who value independent design and provide sellers on Etsy Wholesale with a foundation to build lasting and successful wholesale businesses. Learn more about Etsy Wholesale at
etsy.com/wholesale
.