Etsy is reimagining wholesale with Retail Partners willing to evolve their businesses practices to support independent designers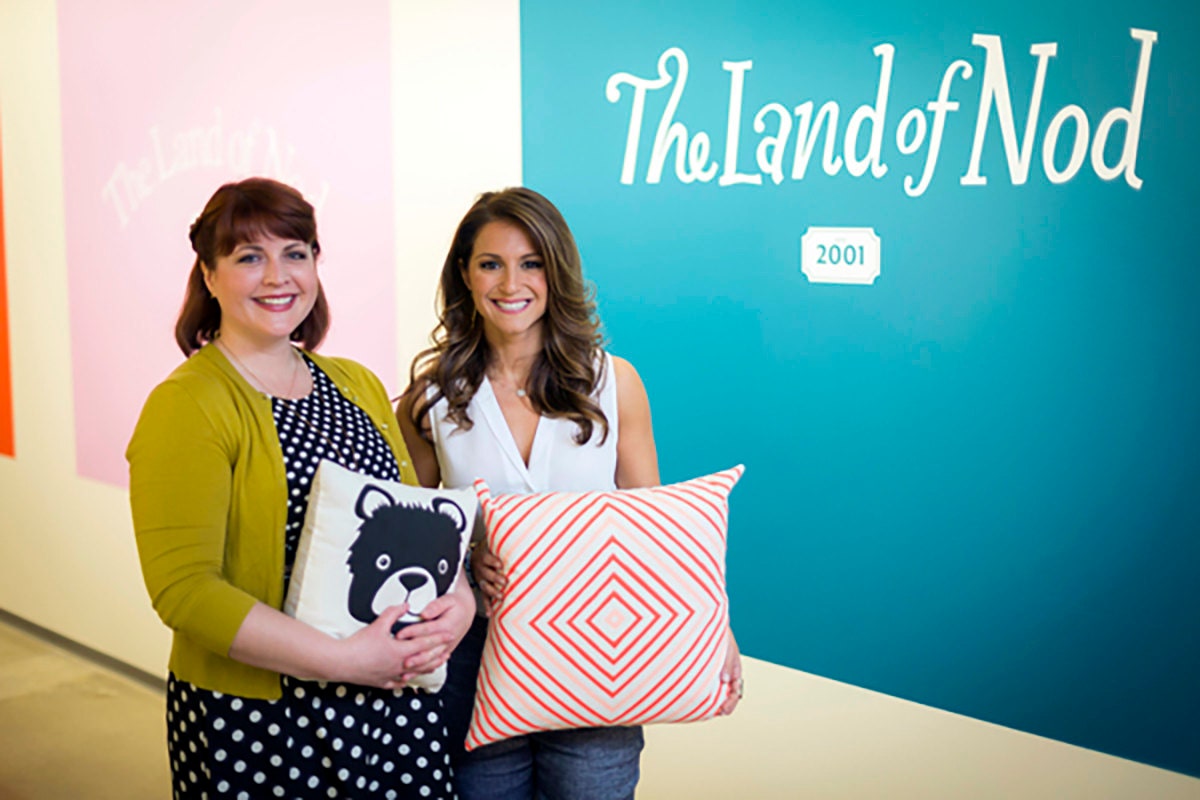 Etsy's mission is to reimagine commerce to build a more fulfilling and lasting world. Today, Etsy is taking a big step towards reimagining wholesale as a vital part of the growing Etsy Economy, where creative entrepreneurs can find meaningful work selling their goods locally and around the world, and where thoughtful consumers can discover those goods and build relationships with the people who make and sell them. A goal for many Etsy Wholesale sellers is to grow their business through relationships with large retailers, but the traditional wholesale practices of these retailers can present operational and financial challenges that can be insurmountable when applied to small independent designers.  In an effort to cultivate mutually beneficial, lasting and successful relationships, we have introduced the Etsy Wholesale Retailer Commitments, a set of guidelines that our Retail Partners will follow when working with independent designers on Etsy Wholesale. Starting today, Etsy Wholesale will require all Retail Partners to agree to these guidelines, and we're incredibly proud to announce our four flagship Retail Partners who are leading the way in making these Commitments: Whole Foods Market, The Land of Nod, Lou & Grey, and our newest Retail Partner, Macy's!
The Etsy Wholesale Retailer Commitments
These commitments require our Retail Partners to rethink business as usual and create a whole new kind of relationship with the independent designers on Etsy Wholesale that leads to mutual success; a bold step toward reimagining commerce and reimagining wholesale.
Pay the price listed on the seller's Etsy Wholesale line sheet for at least the first six months.
Offer Etsy sellers quick and fair payment terms.
Provide Etsy sellers with a personal point of contact to assist with supplier compliance, penalty avoidance and vendor set up.
Respect the Etsy seller's intellectual property.
Recognize product authorship in stores and online. Whenever possible, include the name of the designer in product merchandising.
Work with Etsy sellers to respect their values and preferences related to the production process and material selection of their products.
Read more about the Commitments at
www.etsy.com/wholesale/partners
.
A New Way of Wholesaling
As of September 30, 2015, the Etsy Wholesale community has grown to include nearly 11,000 retailers and more than 4,500 sellers, creating an Etsy footprint where members of our community can connect and express their shared values in person. The vast majority of our retail community are independent retailers growing their small businesses and local economies alongside the makers from whom they purchase. Many Etsy sellers also dream of seeing their products stocked on the shelves of large retailers, however this presents a different set of challenges than working with independent retailers. For the past two years, Etsy Wholesale has been facilitating new relationships between independent designers and large retailers and has learned a lot about how these relationships can be improved.  For example, an independent designer is likely to be operating without a staff to oversee logistics, making it difficult for her to adhere to complex vendor compliance restrictions. Therefore, we're asking our Retail Partners to provide a personal point of contact for questions that sellers may have as they get up-to-speed. They will also provide quick and fair payment terms especially when the relationship is new, as independent designers rarely have the cash upfront that is needed to sustain their business while fulfilling large volume orders. At The Land of Nod, we are dedicated to supporting small artists and makers, but understand that for them, working with a large retailer can sometimes present challenges. We are happy to agree to the Etsy Wholesale Retailer Commitments which will help us further opportunities with artists, giving them a place to grow and thrive. We love working with these artists because they offer such a fresh, unique and inspiring viewpoint. - Michelle Kohanzo, managing director at The Land of Nod
Welcoming New Partners
We are very excited to announce our newest Retail Partner: Macy's. Starting in spring 2016, Macy's Herald Square flagship store in New York City will stock a unique product selection from Etsy designers in their newly opened One Below floor (the store's lower level). Partnering with Etsy allows Macy's an exciting new opportunity to support independent designers and help them grow. By bringing these unique, handmade products into our iconic flagship Herald Square store, we are able to offer both a global retail stage for Etsy sellers and a very interesting new product experience for our local, national and international customers.  - Marc Mastronardi, Macy's executive vice president and general merchandise manager for center core We are proud to be working with large retailers who share our values of supporting independent design. Lou & Grey and The Land Of Nod joined us in July at our
Open Call
event, where they heard seller pitches and selected items that will be carried in stores this holiday season. [caption id="attachment_8817326" align="alignnone" width="600"]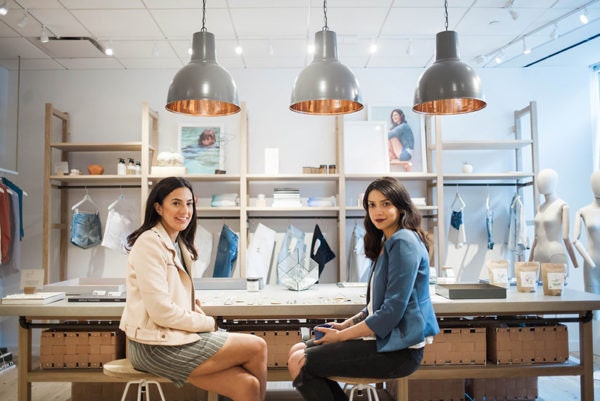 Francoise Olivas of Lou & Grey with Natasha Ryan of
Pink Midnight Jewelry
[/caption] Constantly seeing emerging creativity is one of the favorite parts of my job.  Independent designers add such a fresh and unique perspective; every piece we curate for our stores is unique and was made by a considered hand.  Making these Commitments through Etsy Wholesale allows us to scout for new talent and a support a world we believe in.  We are proud to be part of it. - Francoise Olivas, director of new creative concepts at Lou & Grey We're also expanding our relationship with Whole Foods Market. Our partnership started with three stores in New York City and now Whole Foods Market is stocking Etsy sellers' products on the shelves of 26 stores across the Northeast, North Atlantic and Southern Pacific regions. Our collaboration with Etsy speaks directly to Whole Foods Market's Core Values. By developing longstanding partnerships with artisans both locally and nationally, we can satisfy and delight our customers, and continue to provide them with unique product offerings that they are looking for. - Tanya Seber, Whole Foods Market northeast senior whole body coordinator
Expanding the Etsy Economy
At Etsy, one of our core values is to plan and build for the long term. We look forward to building meaningful partnerships with retailers who value independent design and providing sellers on Etsy Wholesale with a foundation to build lasting and successful wholesale businesses. Learn more about Etsy Wholesale and apply to buy or sell at
www.etsy.com/wholesale
.
Header image: Krissy Callahan of Earth Cadets with Stefanie Ricciardi of Land of Nod